Topic: United Kingdom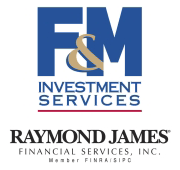 Clarksville, TN – The economic data were generally on the strong side of expectations. Retail sales rose 0.6% in June (median forecast: +0.2%), but figures for April and May were revised down (still a strong quarter).
Industrial production rose 0.6%, but that largely reflected a rebound in auto output (which had fallen in May). Ex-autos, manufacturing output was flat (-0.2% y/y, consistent with a soft patch, not a recession).
«Read the rest of this article»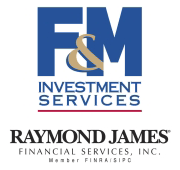 Clarksville, TN – The economic data were mostly on the strong side of expectations. Nonfarm payrolls surprised sharply to the upside in June (+287,000), but that followed a very soft payroll figure for May (revised to +11,000).
The disappointing May number is now seen as an anomaly, but then so was the June figure. Large month-to-month swings in payrolls are unusual, but they do happen occasionally.
The three-month average payroll gain was +147,000, slower than in 1Q16 (+196,000) and 2015 (+221,000).
«Read the rest of this article»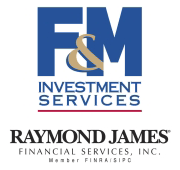 Clarksville, TN – Despite there being no plan for Brexit and expectations of a lengthy and uncertain process of disentanglement from the European Union, stock market fear subsided.
The impact on the U.S. economy of a weaker U.K. is expected to be small, and in some ways may even be positive (lower mortgage rates and greater capital flows to the U.S.). Long-term interest rates remain low.
Bank of England Governor Carney helped things along by suggesting that a rate cut would likely be warranted this summer (the BoE's Monetary Policy Committee will meet on July 14th).
«Read the rest of this article»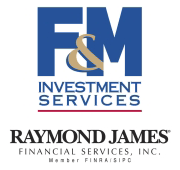 Clarksville, TN – U.S. financial markets spent most of the week pricing in a greater likelihood that the United Kingdom would vote to remain in the European Union.
Oops. The surprise "leave" victory in the U.K. referendum sent markets reeling. Global stock markets fell sharply. The pound plunged (to a 30-year low). Bond yields sank, reflecting a flight to safety.
Still, this wasn't a Lehman-type event. Market participants were simply caught leaning the wrong way. Prime Minister Cameron resigned, effective October, leaving his predecessor a lengthy negotiation with the EU on exit terms.
«Read the rest of this article»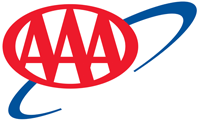 Tampa, FL – Gas prices have fallen for nine consecutive days, reaching today's average of $2.33 per gallon.
Gasoline demand remains on track to set a new all-time high for the 2016 summer driving season, however, crude oil remains relatively less expensive than recent years which is contributing to direct savings at the pump.
Drivers are saving a nickel per gallon on the week, but are paying five cents per gallon more on the month.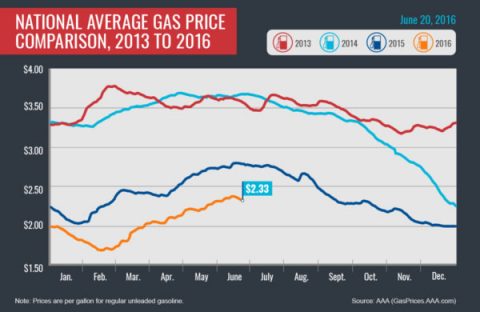 «Read the rest of this article»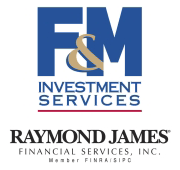 Clarksville, TN – The Federal Open Market Committee left short-term interest rates unchanged, as expected.
In its policy statement, the FOMC noted that "the pace of improvement in the labor market has slowed while growth in economic activity appears to have picked up." At the same time, "growth in household spending has strengthened" and "the drag from net exports appears to have lessened."
The dots in the dot plot drifted a bit lower (that is, expectations of future rate increases become even more gradual).
«Read the rest of this article»

Clarksville, TN – In August, Sarah Huff, a former high school dropout, will board a plane for the United Kingdom to begin graduate school at The London School of Economics and Political Science—a university recently labeled "the world's leading dedicated social science institution."
"I'll admit I was a bit hesitant to apply because I don't have a lot of the background that people have when they go to these bigger schools," Huff said recently.
«Read the rest of this article»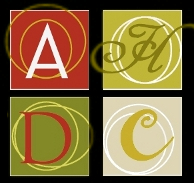 Clarksville, TN – This Friday and Saturday, October 16th and 17th, artists from around Middle Tennessee and southern Kentucky will arrive in Clarksville to paint the city in the 2Rivers Plein Air Paint-out.
Clarksvillians are invited to a reception and exhibition of work produced through the weekend at the L & N Train Station, on Saturday October 17th, from 6:30pm to 8:30pm. They may also purchase fresh, original work featuring scenes of their favorite Clarksville landscapes, painted en plein air.
«Read the rest of this article»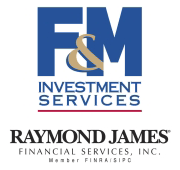 Clarksville, TN – The economic data were mixed, but generally consistent with moderately strong growth. Unit auto sales improved in August. The ISM Manufacturing Index slowed. The Non-Manufacturing Index pulled back a bit after surging in July (still strong). The Fed's Beige Book described growth as evenly split between "modest" and "moderate" across the 12 Fed districts.
The August employment report was mixed, but generally strong. Nonfarm payrolls rose by 173,000 (median forecast: +220,000), but with a net revision of +44,000 to June and July.
«Read the rest of this article»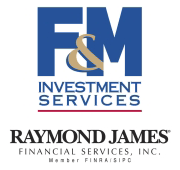 Clarksville, TN – The stock market sell-off continued Monday, as the Dow Jones Industrial Average and other major domestic indices saw a significant drop in early morning trading, regained some ground as the day progressed, but still closed down 3% to 4% for the day.
Global markets were also down, notably in China, Hong Kong, Germany and the United Kingdom. The pullback appears to be driven by concern over slowing global growth, particularly as China's economy (one of the world's largest) falters, as well as the drop in commodity prices, namely oil.
«Read the rest of this article»