Topic: United States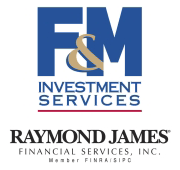 Clarksville, TN – The week began with a renewed sense of optimism that a Greek debt deal would be worked out. Sentiment then faded after negotiations with Greece's creditors broke down, but then hopes continued that a deal would be reached over the weekend.
The economic data were mixed. Home sales figures improved in May. Durable goods orders were disappointing. The estimate of 1Q15 GDP was revised to show a -0.2% annual rate (vs. -0.7% in the second estimate), up 3.0% from a year ago. Note that the estimate of Gross Domestic Income rose at a 1.9% annual rate (+3.7% y/y).
«Read the rest of this article»
APSU Sports Information

Clarksville, TN – Colombia shocked the soccer world in the 2015 World Cup, and former Austin Peay State University women's soccer standout Tatiana Ariza had a front row seat.
Las Cafeteras – team nickname meaning The Coffee Growers – had never scored or earned a victory in a World Cup prior to this year's competition north of the border. However, that all changed in the group stage which created some buzz around the globe.
«Read the rest of this article»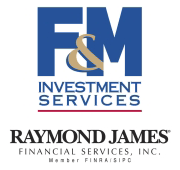 Clarksville, TN – In its monetary policy statement, the Federal Open Market Committee recognized that "economic activity has been expanding moderately after having changed little during the first quarter." Labor market slack has "diminished somewhat." Growth in consumer spending has been "moderate," while the housing sector "has shown some improvement."
In the revised Summary of Economic Projections, Fed officials lowered their forecasts of 2015 GDP growth, but raised slightly their expectations for growth in 2016 and 2017.
«Read the rest of this article»

Clarksville, TN – Former Austin Peay State University women's soccer standout Tatiana Ariza has been on the world's biggest stage before, but this year at the 2015 FIFA Women's World Cup she has helped the Columbia National women's team to its deepest run in their history.
Ariza, who helped Austin Peay to 47 wins from 2010-13, has been on four World Cup level teams for Columbia, starting with their Under-17 and Under-20 teams and the past two national teams that qualified for one of the top 24 spots at the World Cup Tournament.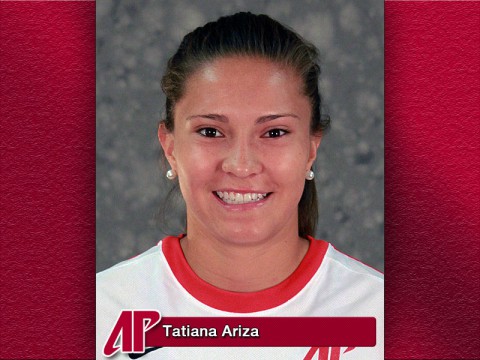 «Read the rest of this article»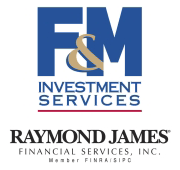 Clarksville, TN – Economists began the week wondering why consumers hadn't spent the windfall from lower gasoline prices. By the end of the week, we had a partial answer. Retail sales rose strongly in May, as expected. More importantly, we had upward revisions to the data for March and April.
The Bureau of Census also released its quarterly survey of services. These two reports paint a brighter consumer spending outlook and imply an upward revision to the estimate of 1Q15 GDP growth (the second estimate showed a -0.7% annual rate, but should be revised to show a much more modest decline or perhaps a slight increase).
«Read the rest of this article»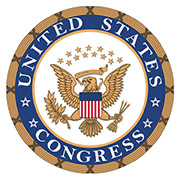 Washington, D.C. – Representative Marsha Blackburn (R-TN) voted for H.R. 1890, the Bipartisan Congressional Trade Priorities and Accountability Act of 2015.
This legislation sets roughly 150 trade objectives that the President and the United States Trade Representative must pursue during trade negotiations, including: the reduction of trade barriers, enhanced United States competitiveness, and small business access to international markets. TPA directs the President to address trade barriers and works to make sure American products have as much access to world markets that foreign products have in American markets.
«Read the rest of this article»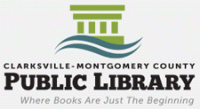 Clarksville, TN – The Clarksville-Montgomery County Public Library will be featuring Cuban artist Mayda Saborit's paintings in the alcove gallery at the rear of the first floor with an opening on Friday, June 19th.
Saborit's painterly and colorful oils capture the feel of Cuba from street life to beautiful landscapes.
«Read the rest of this article»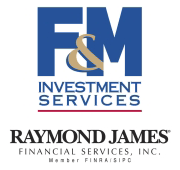 Clarksville, TN – The economic data reports were mixed, but nonfarm payrolls rose more than expected (+280,000) in the initial estimate for May. Seasonal adjustment issues may have been a factor (as education job losses were a lot smaller than usual).
The unemployment rate edged up to 5.5%, but that partly reflected increased labor force participation for teenagers and young adults (also consistent with seasonal adjustment problems).
Mining, which includes energy exploration, fell by 17,200, down 68,400 since December.
«Read the rest of this article»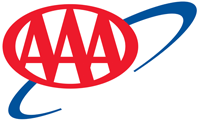 Tampa, FL – Gas prices are still creeping up in some parts of the southeastern United States, but motorists are forecast to pay the lowest summer gas prices since 2009. In comparison to this same date last year, motorists in Florida, Georgia and Tennessee are saving 87 cents, 88 cents, 92 cents per gallon respectively.
"Prices should begin to drop later this month as refiners around the nation complete their maintenance switchover to produce summer-fuel grades," said Mark Jenkins, spokesman, The Auto Club Group. "The post-switchover drop in June over the past five years has averaged 12 cents per gallon."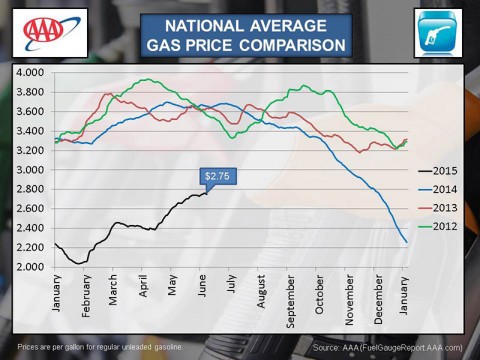 «Read the rest of this article»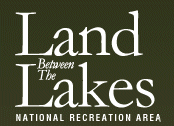 Office of Land Between the Lakes, KY/TN – Families visiting Woodlands Nature Station now have a new way to discover the forest. Agents of Nature is a free, mobile game that kids play at the Nature Station and surrounding trails to trigger nature-based challenges using a tablet or smartphone.
You'll need to download the mobile app and the Land Between The Lakes "mission site" at home or on a Wi-Fi hotspot. There are more than 20 mission sites across the United States and Canada, including the National Mall in Washington, D.C.
«Read the rest of this article»