Topic: United States
Written by Megan Broadnax
APSU Intern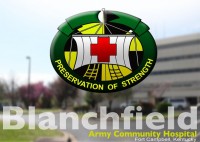 Fort Campbell, KY – The Warrior Spirit Band, a group of four musicians who have been wounded in combat, recently performed at the Fort Campbell Soldier and Family Assistance Center within the Warrior Transition Battalion Complex.
As a combat wounded warrior band visiting Warrior Transition Units across the United States, they work to fulfill a specific mission.
«Read the rest of this article»
Plans to Expand Roadside Assistance Personnel by 25 Percent in 2014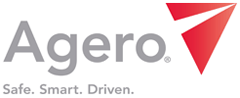 Clarksville, TN – Agero, Inc., a leading provider of vehicle and driver safety, security and information services, plans to increase its employee base by 25 percent in 2014 at its regional site in Clarksville, Tennessee.
This is part of a company wide expansion across its four regional locations in Clarksville, Sebring, FL, Tucson, AZ, and Sault Ste. Marie, Ontario. These centers provide critical roadside assistance to over 75 million drivers throughout the United States.
«Read the rest of this article»
Written by Alan Buis
NASA's Jet Propulsion Laboratory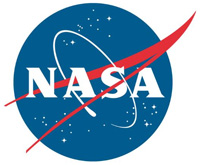 Pasadena, CA – Nitrogen and oxygen make up nearly 99 percent of Earth's atmosphere. The remaining one percent is comprised of gases that — although present in small concentrations — can have a big impact on life on Earth.
Trace gases called greenhouse gases warm the surface, making it habitable for humans, plants and animals. But these greenhouse gases, as well as clouds and tiny particles called aerosols in the atmosphere, also play vital roles in Earth's complex climate system.
«Read the rest of this article»
Approximately 2,000 additional jobs to be created
Wolfsburg, Germany – Within the framework of its Strategy 2018 plan, the Volkswagen Group is expanding its industrial footprint in the US. The Board of Directors of Volkswagen Group of America has decided to award the production of the new midsize SUV to the Chattanooga plant in Tennessee.
The Group will be investing a total of approximately US$900 million (€643 million) in the production of a newly developed, seven-passenger SUV, and creating 2,000 additional jobs in the US. About US$600 million (€432 million) will be invested in Tennessee.
«Read the rest of this article»
Expansion to Produce New Midsize SUV Line
Automotive Manufacturer to Invest $600 Million, Create 2,000 New Jobs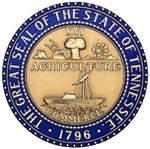 Nashville, TN – Tennessee Governor Bill Haslam and Volkswagen Group of America officials announced today the company will expand its sole U.S. manufacturing facility in Chattanooga, Tennessee.
Volkswagen will add an additional manufacturing line and create the National Research & Development and Planning Center of Volkswagen Group of America. Volkswagen's total global investment for the expansion will be $900 million, with $600 million invested in Tennessee and 2,000 new jobs being created in Hamilton County.
«Read the rest of this article»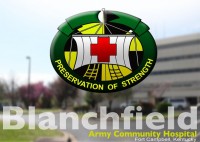 Fort Campbell, KY – Blanchfield Army Community Hospital (BACH) earned the Army's Safety and Occupational Health "Star Status" designation for safety following an on-site review May 27th-30th.
"Workplace safety is critical for organizations across the Army; however it is especially critical in a medical environment," said BACH commander Col. George N. Appenzeller. He explained that worksite safety helps ensure employees and patients are protected from a variety of potential serious hazards in clinical operations.
«Read the rest of this article»
Written by Alan Buis
NASA's Jet Propulsion Laboratory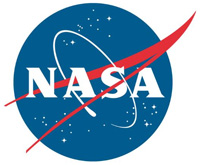 Pasadena, CA – Every year, river flooding takes a heavy toll of lives and property damage in the United States. A new study has found that the potential of a river basin to flood can be assessed months in advance of flood season by using data from NASA's Gravity Recovery and Climate Experiment (GRACE) twin satellites. The new finding could eventually lead to longer lead times for flood warnings.
"Case studies of the catastrophic Missouri River floods of 2011 show that flood-potential early warning times could be increased by a couple of seasons using these satellite data," said co-author Jay Famiglietti.
«Read the rest of this article»
Our 124th meeting.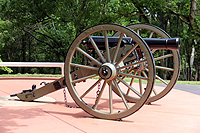 Clarksville, TN – The next meeting of the Clarksville (TN) Civil War Roundtable will be on Wednesday, July 16th, 2014 at the Bone & Joint Center, 980 Professional Park Drive, right across the street from Gateway Medical Center. This is just off Dunlop Lane and Holiday Drive and only a few minutes east of Governor's Square mall.
The meeting begins at 7:00pm and is always open to the public. Members please bring a friend or two – new recruits are always welcomed.
Topic: "Canada and the Civil War" «Read the rest of this article»
Vanderbilt one of four major institutions in network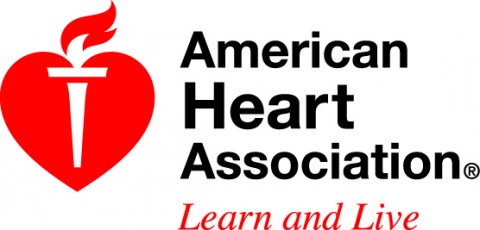 Dallas, TX – Four major institutions are banding together in a new research network aimed at preventing heart disease and stroke, the two leading causes of death in the world.
The Strategically Focused Prevention Research Network Centers — funded by a $15 million grant from the American Heart Association — is designed to help people live longer, healthier lives. «Read the rest of this article»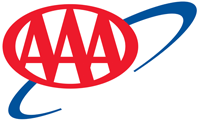 Tampa, FL – The United States surpassed Saudi Arabia and Russia to become the world's biggest oil producer this year.
According to a report from the Bank of America Corp., the U.S. is projected to remain the top producer of 2014 because domestic output is forecast to increase and production growth outside the U.S. has been lower than anticipated. «Read the rest of this article»