Topic: United States
Unprecedented Look into the Causes of Teen Crashes by the AAA Foundation for Traffic Safety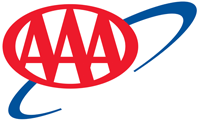 Tampa, FL – The most comprehensive research ever conducted into crash videos of teen drivers has found significant evidence that distracted driving is likely much more serious a problem than previously known, according to the AAA Foundation for Traffic Safety.
The unprecedented video analysis finds that distraction was a factor in nearly 6 out of 10 moderate-to-severe teen crashes, which is four times as many as official estimates based on police reports.
«Read the rest of this article»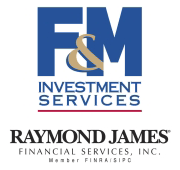 Clarksville, TN – As was widely anticipated, the Federal Open Market Committee removed the "patient" language from the policy statement, but indicated that "an increase in the target range for the federal funds rate remains unlikely at the April FOMC meeting."
The FOMC noted that "economic growth has moderated somewhat" (vs. January's "expanding at a solid pace"). In its Summary of Economic Projections, Fed officials lowered their forecasts for GDP growth and inflation. The dots in the dot plot (expectations of the appropriate year-end level of the federal funds rate) generally moved lower, implying a lower expected path of short-term interest rates in the months ahead.
«Read the rest of this article»
Written by Rachel Molina
Science at NASA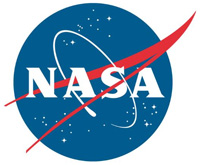 Washington, D.C. – Alzheimer's disease is a global problem. In the United States alone, more than 5 million people have the disease and a new diagnosis is made every 67 seconds—numbers that are just a fraction of worldwide totals. Among medical researchers, Alzheimer's is a top priority.
Researchers working with astronauts on the International Space Station are embarking on a mission to discover the origin of Alzheimer's. Although the details are still a little fuzzy, researchers believe that Alzheimer's and similar diseases advance when certain proteins in the brain assemble themselves into long fibers that accumulate and ultimately strangle nerve cells in the brain.
«Read the rest of this article»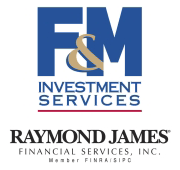 Clarksville, TN – Retail sales results for February continued to disappoint and consumer sentiment slipped unexpectedly, but weather may have been a factor. The reports on import prices and producer prices both showed significant disinflationary pressure (which may be seen as delaying the Fed's initial hike in short-term interest rates). Stock market volatility was elevated, with sharp moves day by day.
Market participants have grown increasingly worried about exchange rates. Around the world, exchange rates mostly fall under the jurisdiction of finance ministers (the Treasury in the U.S.), not the central banks.
«Read the rest of this article»
Battle of the Bulge seminar at Clarksville Train Station on Tuesday, March 17th, 2015, at 4:00pm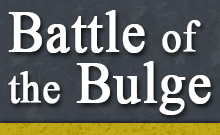 Clarksville, TN – On December 16th, 1944, the German Army launched a desperate offensive designed to split the Allied armies in two and capture the strategic supply port of Antwerp, Belgium. This offensive has come to be known as the Battle of the Bulge.
We are now in the midst of the 70th Anniversary of that offensive and historians from the Clarksville area including history faculty from Austin Peay State University will take part in presenting a series of programs that will educate, inform and enlighten the public as to the importance of this offensive. A highlight of one seminar will be actual World War 2 veterans that served in the Bulge fighting.
«Read the rest of this article»
Sun destinations are travelers' top getaways following harsh winter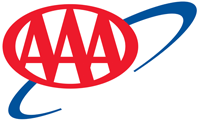 Tampa, FL - Warm destinations offering fun-filled activities for families will experience the largest influx of travelers this spring season. Florida has three of the top 10 most popular city destinations, including Orlando at number one.
Sunny, beach destinations in California and South Carolina also rank high on the list, followed by ever-popular vacation destinations Washington, D.C., New York City, Seattle and San Francisco. «Read the rest of this article»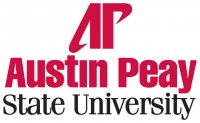 Clarksville, TN – Bitten by a spider while shaking out a towel on one sunny afternoon, Austin Peay State University assistant professor of biology Dr. Amy Thompson did the first logical thing after an encounter with an eight-legged pest – she buried her nose in a book.
"At first, I thought it was a bee sting, but then I noticed the spider scurrying off," Thompson said. "So being an academic, I was like, 'oh gosh, I have to find out more about this spider.'"
«Read the rest of this article»
Clarksville, TN – In only 60 seconds fire can engulf your home.
Think about it. You have one minute between safety and disaster in case of a major home fire.
Do your children know what to do? Do you have a plan for getting out? Is there a fire escape ladder in your child's bedroom or your bedroom if they are on the second, third or fourth floor of your home? Do you have a fire extinguisher beside your kitchen stove? Have your children learned to "stop, drop and roll" in case their clothes catch on fire? Do you have smoke alarms throughout your home? Are the batteries working in your smoke alarms? Do your children know how to call 911 in case of fire or other real emergency? «Read the rest of this article»

Clarksville, TN – Chicago-based artist Sergio Gomez brings his bold figurative works to the Customs House Museum with the exhibit The Land In Between.
Exhibited in the two-story Crouch Gallery, the moody, ghost-like forms that anchor Gomez's large paintings appear restless and calm at the same time, amid dripping colors and spackled landscapes.
«Read the rest of this article»

Nashville, TN – The Tennessee Department of Health reminds everyone to make heart health a top priority during American Heart Month and throughout the year. Heart disease is the leading cause of death in the United States and the number one killer of women.
"Heart disease is something everyone should take very seriously, and there are many things we can do to reduce our risk," said Carolyn Wester, MD, MPH, Deputy Medical Director for the TDH Division of Family Health and Wellness. "If you have symptoms of a heart attack, seek help immediately. Every second counts."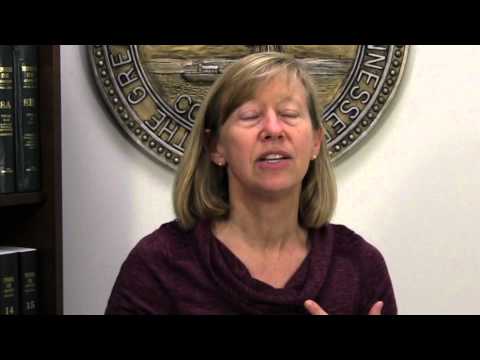 «Read the rest of this article»