Topic: United States

Nashville, TN – The Tennessee Department of Health reminds everyone to make heart health a top priority during American Heart Month and throughout the year. Heart disease is the leading cause of death in the United States and the number one killer of women.
"Heart disease is something everyone should take very seriously, and there are many things we can do to reduce our risk," said Carolyn Wester, MD, MPH, Deputy Medical Director for the TDH Division of Family Health and Wellness. "If you have symptoms of a heart attack, seek help immediately. Every second counts."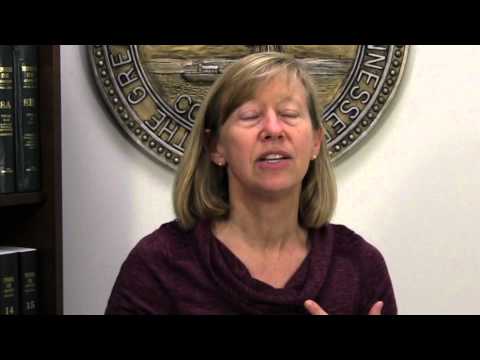 «Read the rest of this article»

Clarksville, TN – The Montgomery County Republican Party is pleased to announce former Pennsylvania Senator, Founder of Patriot Voices and 2012 Presidential Candidate Rick Santorum as the keynote speaker for our Annual Lincoln Reagan Day Dinner. Mr. Santorum will be introduced by Former United States Attorney General Alberto Gonzales.
A native of Pennsylvania, Rick Santorum was a candidate for the Republican nomination for President of the United States in 2012 and became known as a voice for conservatives who didn't feel their voice was being represented.
«Read the rest of this article»
Written by Rob Gutro
NASA's Goddard Space Flight Center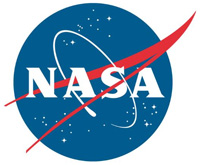 Greenbelt, MD – NASA's Terra satellite captured an image of the snow-covered eastern U.S. that looks like the states have been sitting in a freezer. In addition to the snow cover, Arctic and Siberian air masses have settled in over the Eastern U.S. triggering many record low temperatures in many states.
On February 19th at 16:40 UTC (11:40am EST), the Moderate Resolution Imaging Spectroradiometer (MODIS) instrument that flies aboard NASA's Terra satellite captured a picture of the snowy landscape.
«Read the rest of this article»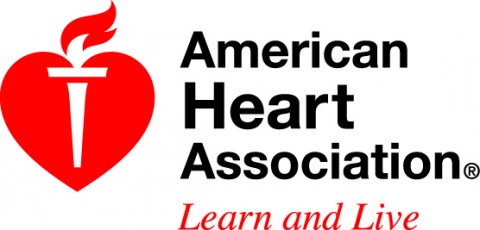 Dallas, TX – Older adults with limited mobility may lower their risk of heart attack and coronary death for every minute of physical activity, according to research in the Journal of the American Heart Association.
"Reducing time spent being sedentary even by engaging in low-intensity activities could have important cardiovascular benefits for older adults with mobility limitations," said Thomas W. Buford, Ph.D., senior author of the study and director of the Health Promotion Center of the University of Florida Institute on Aging in Gainesville, Florida.
«Read the rest of this article»
Written by Steve Cole
NASA Headquarters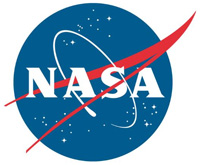 Washington, D.C. – Droughts in the U.S. Southwest and Central Plains during the last half of this century could be drier and longer than drought conditions seen in those regions in the last 1,000 years, according to a new NASA study.
The study, published Thursday in the journal Science Advances, is based on projections from several climate models, including one sponsored by NASA. The research found continued increases in human-produced greenhouse gas emissions drives up the risk of severe droughts in these regions.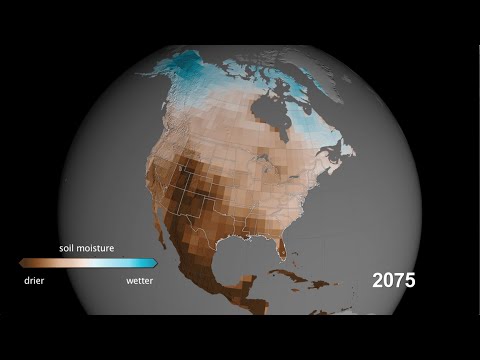 «Read the rest of this article»

Nashville, TN – Measles, a disease considered eradicated in the United States, is making headlines due to a growing outbreak linked to a California amusement park. Most of the people infected with measles in this outbreak were not vaccinated against the disease.
While Tennessee does not yet have any reported measles cases in 2015 and no cases linked to this outbreak at this time, the Tennessee Department of Health is reminding everyone of the importance of routine vaccination against measles and other illnesses.
«Read the rest of this article»

Nashville, TN – Tennessee County unemployment rates for December 2014, show the rate decreased in 20 counties, increased in 64 counties, and remained the same in 11 counties. Montgomery County's December rate fell to 6.5 percent, down from 6.9 percent in November.
Knox County had the state's lowest major metropolitan rate in December at 5.0 percent, down from 5.1 percent in November.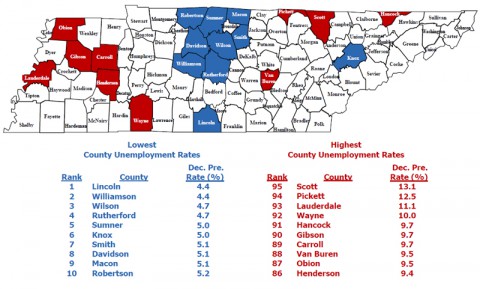 «Read the rest of this article»
Written by  Spc. Rashene Mincy
55th Signal Company (Combat Camera)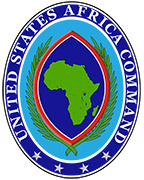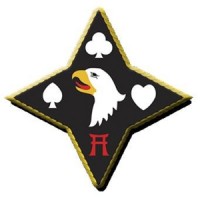 Buchanan, Liberia – 101st Sustainment Brigade, 101st Airborne Division (Air Assault), Task Force Lifeliner, Joint Forces Command – United Assistance, soldiers deployed in support of Operation United Assistance use the wash racks to ensure that the vehicles are clean and prepped for the arrival of a ship that will take the vehicles back to the United States.
«Read the rest of this article»
Fourth Consecutive Decrease of State Unemployment Rate

Nashville, TN – Tennessee Labor and Workforce Development Commissioner Burns Phillips announced the Tennessee preliminary unemployment rate for December, 2014 was 6.6 percent, two-tenths of one percentage point lower than the November revised rate of 6.8 percent.
The U.S. preliminary rate for December was 5.6 percent, also falling two-tenths of one percentage point from the prior month.

«Read the rest of this article»

Nashville, TN – Burning firewood is a good option to keep your home warm through the winter months. The Tennessee Department of Agriculture advises consumers to consider the type of wood, its origin and quantity before making that purchase.
"Firewood is sold all over the state by vendors operating at varying levels – from large-volume vendors selling to commercial retailers like grocery and convenience stores, to smaller mom and pop operations selling firewood along the roadside," said Jere Jeter, State Forester and Assistant Commissioner of the Tennessee Department of Agriculture Division of Forestry. «Read the rest of this article»