Topic: University of Memphis

Clarksville, TN – F&M Bank has named Mary Beth Russell Assistant Vice President, Manager and Lender of its St. Bethlehem banking office at 2601 Wilma Rudolph Boulevard in Clarksville.
"Mary Beth has eight years of banking and investment services experience with F&M and has been a real contributor to the bank's growth in the St. Bethlehem market.  Her leadership skills will be a real asset as she directs the operation of this office," stated Sammy Stuard, F&M Bank President and CEO.
«Read the rest of this article»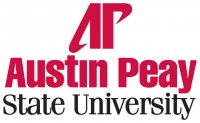 Clarksville, TN – Clarksville and Montgomery County are no strangers to severe weather, as flood, thunderstorm and tornado warnings are common occurrences in the lives of its citizens.
It is for just that reason that Austin Peay State University's emergency team has consistently reacted quickly to alert the campus community to any potential danger. For instance, whenever tornado warnings are received, APSU sends a text and an email message to students, faculty and staff, and the outdoor public address system brings weather warnings to attention.
«Read the rest of this article»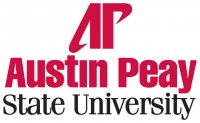 Clarksville, TN – Austin Peay State University has hired Dr. Rex Gandy as its new Provost and Vice President for Academic Affairs. Gandy, who is slated to begin work at APSU on June 1st, currently serves in the same position at Texas A&M University-Kingsville, a position he has held since 2009.
Gandy follows former Provost Tristan Denley, who serves as Vice Chancellor of the Tennessee Board of Regents, and Dr. Jaime Taylor, who has served as Interim Provost and Vice President of Academic Affairs since 2013.
«Read the rest of this article»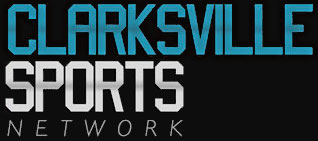 Clarksville, TN – Jake Rudolph — longtime high school football coach at Memphis University School — will join will 10 other inductees on June 6th in Nashville, TN at the Omni Hotel as a member of the Tennessee Sports Hall of Fame Class of 2015 inductees.
Joining Rudolph, who was born in Clarksville in 1929 and died on July 6th, 2008 after suffering a stroke recorded 295 wins in 39 yards as head coach of the MUS Owls — including a Class AA state championship in 1985 and runner-up finishes in 1983 and 1990. «Read the rest of this article»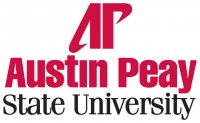 Clarksville, TN – The international journal Nursing Clinics of North America is considered one of the top scholarly publications in that field, and the spring issue, known as a clinic, will feature articles by 11 Austin Peay State University School of Nursing faculty members.
The nursing professors were selected to contribute to the publication because Dr. Chita Farrar, APSU professor of nursing, was invited to guest edit the issue.
«Read the rest of this article»

Clarksville, TN – There haven't been a lot of wins so far this fall for Austin Peay teams, but with Ohio Valley Conference contests right around the corner, don't count out the Governors or Lady Govs just yet.
Overall win-loss records are important, without a question, but it's the OVC games that mean more than the pre-season with berths into the postseason keyed on those contests.
«Read the rest of this article»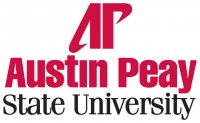 Clarksville, TN – A total of 26 new tenure-track faculty members have become part of the Austin Peay State University community, beginning with the Fall 2014 semester.
Dr. Kadi Bliss, assistant professor of health and human performance, earned her Ph.D. in health education from Southern Illinois University in Carbondale. She is a Certified Health Education Specialist and a member of the American Association of Health Education and the Society of Public Health Education. «Read the rest of this article»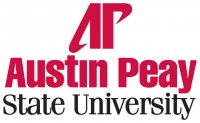 Clarksville, TN – Gregory R. Singleton, associate vice president and dean of students at Austin Peay State University, was recently named the 2014 recipient of the Dr. Kent L. Gardner Award.
The Gardner Award is presented to a senior college/university administrator who has demonstrated a long-term commitment to the advancement of fraternities and sororities.
«Read the rest of this article»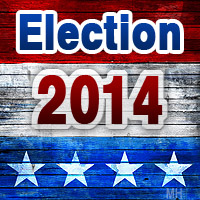 Cunningham, TN – Candidate for Montgomery County Trustee Brandi Bryant attended the 106th Annual Lone Oak Picnic held by the Central Civitan Club speaking to everyone there Saturday, July 27th, 2014.
"Currently I am the director of Business Development for Thurman Campbell Group CPA. I spent the last 10 years in public accounting. Before that, I owned a portion of my own business," Bryant said.
"I am going to tell you a story, something you may not know about me," commented Bryant. "I played basketball. I would have been a waste of height otherwise."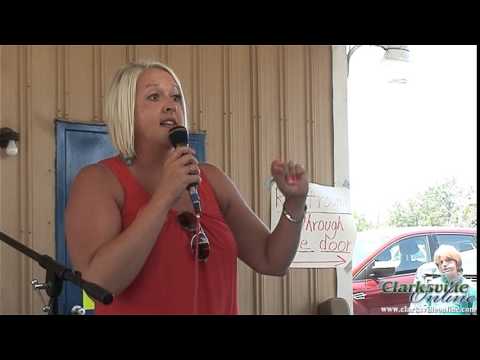 «Read the rest of this article»
Austin Peay State University sees a 5.6 percent Maintenance Fee/Tuition Increase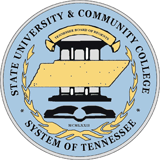 Nashville, TN – On Friday, June 20th, the Tennessee Board of Regents (TBR) approved a recommendation to increase tuition and fees at its institutions this year.
Among other actions, the Board approved the Finance and Business Operations Committee's recommendation to increase hourly maintenance fees 5.8 percent at the 13 community colleges across the state, 8.5 percent at the 27 Tennessee Colleges of Applied Technology, and ranging from 0 to 6.9 percent at the six TBR universities.
Because of an unexpected decline in state revenue collections, the outcomes-based funding formula used to allocate state appropriations was not fully funded this year. As a result, fee increase recommendations were higher than planned, a point expressed by TBR Chancellor John Morgan. «Read the rest of this article»