Topic: University of Memphis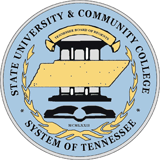 Nashville, TN – Tennessee was named one of only three states selected to receive a grant valued at $1 million to increase on-time college completion rates.
The grant supports the state's higher education reform efforts that help students finish a degree in two years from a community college and in four years from a university, saving time and money, and ensuring a higher rate of success.
The award enhances Governor Bill Haslam's "Drive to 55" initiative to encourage more Tennesseans to earn a college degree or workforce certificate. «Read the rest of this article»
Clarksville, TN – After finishing two outstanding prep careers at Clarksville High School, golfers Hunter Richardson and Megan Beane made their college intentions official — in a signing ceremony on November 22ndin the school's cafeteria — with Richardson signing with the University of Tennessee-Martin and Bean with the University of Memphis.
Richardson is coming off his best year at CHS, winning both the District 10-AAA and Region 5-AAA individual titles, with finishing tied for eighth place at the TSSAA State Golf Championships with a four-over par 148 (72-76).
«Read the rest of this article»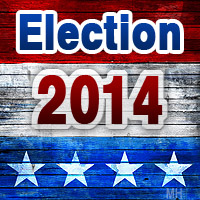 Clarksville, TN – Brandi Whitfield Bryant, Director of Business Development at Thurman Campbell Group PLC, CPAs, and active volunteer in the Clarksville-Montgomery County community has formally announced her candidacy for the position of Montgomery County Trustee.
Brandi is a native of Clarksville with strong ties to the community. Since her relocation back to Clarksville in 2006, she has made it her mission to help maximize Montgomery County's potential.
«Read the rest of this article»
Clarksville, TN – For the past three years Clarksville High School pitcher Heather Norris has made a name for herself in the pitcher's circle and at the plate for the Lady Wildcats, helping lead CHS to its first ever state tournament appearance last season, as well as earning multiple All-State honors.
With her senior season just a few months away, the right-hander won't have to worry about what her future may hold at the next level, as she signed her NCAA Division I Letter of Intent, November 15th, to play her collegiate career for the Lady Govs at Austin Peay State University.
«Read the rest of this article»
Clarksville, TN - This is Dave Loos' 24th season as Austin Peay head coach and he is 372-333 at APSU–the winningest basketball coach in Ohio Valley Conference history–and 454-386 all-time in his 28th season as a college head coach.
For the first time since the 1996 season Dave Loos will be only the Austin Peay basketball coach. He stepped down as APSU Athletics Director last April.
«Read the rest of this article»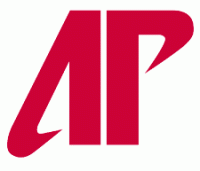 Clarksville, TN – Austin Peay State University Alumni Association will be sponsoring a pregame party at Alfred's On Beale prior to the Governors basketball game against Memphis, next Thursday.
Alumni, fans and APSU friends are invited to attend, beginning 5:00pm, that day with free food provided. «Read the rest of this article»
Clarksville, TN – Austin Peay State University's volleyball team dropped its second straight Ohio Valley conference match at the Dunn Center, Oct. 26th, as the Eastern Illinois State University Panthers defeated the Lady Govs 3-1, by scores of 25-20, 25-27, 25-22, 25-19.
«Read the rest of this article»
Robert Fisher of Clarksville Tennessee among those Appointed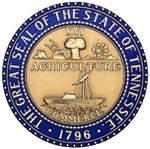 Nashville, TN – Tennessee Governor Bill Haslam has announced the appointments of eight new members and five re-appointments to Tennessee's higher education boards as well as the selection of the chair of Tennessee Higher Education Commission (THEC) and vice chair of the Tennessee Board of Regents (TBR).
Robert Fisher, Pam Koban and Keith Wilson will serve on THEC. Brad Lampley, Bonnie Lynch, Sharon Pryse and Thaddeus Wilson will serve as new members of the University of Tennessee (UT) Board of Trustees. Deanna Wallace will join TBR as a new member. Cato Johnson was elected chair of THEC, and Emily Reynolds was elected vice-chair of TBR. «Read the rest of this article»
Clarksville, TN – In looking for its third head wrestling coach in as many seasons, Clarksville High School turned to a familiar face to local prep wrestling fans, with Tommy Badon moving from former district rival Dickson County High School to take charge of the successful program.
Along with having coached against the Wildcats for several seasons, Badon has personal ties to the school, with his father being a former assistant principle at CHS in the middle to late 1970's before moving to Franklin, TN and becoming an administrator in the Franklin Special School District.
«Read the rest of this article»

Clarksville, TN - Short in-state trips against major schools University of Memphis and Vanderbilt University balanced against an impressive mid-major corps of opponents will highlight the 2013-14 Austin Peay State University men's basketball schedule, released July 10th.
«Read the rest of this article»