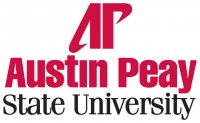 Clarksville, TN – Individuals interested in finishing their college degrees by enrolling at Austin Peay State University's campus in Dickson County will now have a friendly face to help guide them through the process – new extended campus coordinator Audrey Welch.
Welch is now working at the Dickson Renaissance Center campus (which houses both APSU and Nashville State Community College programs) helping students interested in completing a Bachelor of Business Administration (B.B.A.). «Read the rest of this article»
Nashville, TN – Nearly 250 young adults formerly in the custody of the Department of Children's Services (DCS) have enrolled in post-secondary education this fall with the help of the department. As of this week, 248 youth are enrolled in post-secondary programs this fall, and the number is expected to ultimately increase to about 300.
The department's independent living specialists worked with interested youth to earn scholarships and apply to schools across the state. Most of the students are former foster youth who aged out of care. «Read the rest of this article»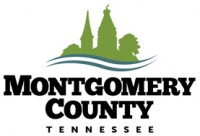 Montgomery County, TN – The Montgomery County Mayor's Office is pleased to announce that Nick Powell has been selected as County Engineer. Nick most recently served as a Project Engineer for James + Associates in Dickson, TN.
Nick holds a bachelor's degree in Engineering, with an emphasis in Civil Engineering, from the University of Tennessee at Martin.
«Read the rest of this article»
Chris Goodman, PE, RLS, Associate Principal, Named Manager
Second location for regional civil engineering, planning and design firm
Clarksville, TN – Civil Site Design Group, PLLC, has opened an office in Clarksville, Tennessee, managed by Chris Goodman, PE, RLS, Associate Principal, to serve the firm's clients in the Montgomery County and southern Kentucky market announced Rob Porter, PE, Managing Principal of the civil engineering, planning and design firm headquartered in Nashville.
The firm's Clarksville office is located at 130 Hillcrest Drive, Suite 110.
«Read the rest of this article»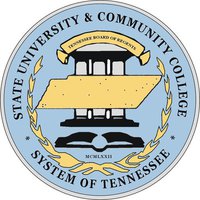 Nashville, TN – Tennessee Governor Bill Haslam will lead a conversation with Tennessee college and university leaders Tuesday about the future of postsecondary education and workforce development.
Haslam will join higher education leaders Tuesday morning at the spring 2012 Tennessee College Completion Academy at the Franklin Marriott Cool Springs. The academy is part of an initiative announced last summer by Haslam for college and university presidents and their senior management teams to join forces in developing strategic plans for increasing student graduation and retention rates throughout the Volunteer State. «Read the rest of this article»
Student Staff Garners Awards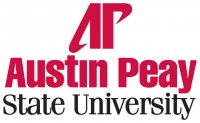 Clarksville, TN – The All State, Austin Peay State University's student newspaper, was named fourth best college newspaper in the south at the annual Southeast Journalism Conference held February 9th-11th at the University of Tennessee at Martin.
Eight student staff members attended the annual conference, several of whom earned regional honors for their work. The All State ranked higher than all other Tennessee colleges competing and above a number of student newspapers from much larger journalism programs across the south.
A total of 34 colleges and universities entered the competition for Best College Newspaper in the South. «Read the rest of this article»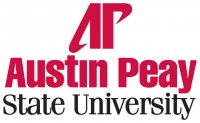 Clarksville, TN – In order to work as a professor at a college or university, a person typically needs to have some type of doctoral degree. If that same individual wanted to teach in a public school, a minimum of a bachelor's degree would be required, though a master's degree is often preferred.
But, if a position were to open up in a child care center, catering to infants and toddlers, the applicant would only need to be 18 years old and possess a high school diploma. Dr. Linda Sitton, director of the Tennessee Early Childhood Training Alliance at Austin Peay State University, finds that a little distressing. «Read the rest of this article»
Ohio Valley Conference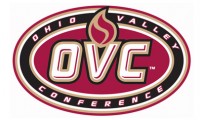 Brentwood, TN – The Ohio Valley Conference announced on Friday that Belmont University has been admitted to the Conference and will become the league's 12th member. The move was approved by the OVC Board of Presidents.
Belmont will officially become a member of the OVC on July 1st, 2012 and its athletic teams will begin competing in the Conference in the 2012-13 season.
«Read the rest of this article»