Topic: University of Tennessee
Written by Tennessee State Representative Curtis Johnson
Speaker Pro Tempore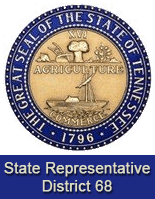 Nashville, TN – House Bill 715, the Tennessee Veterans Education Transition Support Act, would add spouses and dependent children as parties eligible for in-state tuition rates. Since a veteran can assign their benefits to a spouse or children, they would also qualify for these tuition and fee rates.
It would also shift the period of eligibility after discharge for in-state tuition rates from two years to three years. In addition, it requires the Tennessee Higher Education Commission (THEC) to convene the University of Tennessee (UT) and Tennessee Board of Regents systems to review processes related to awarding academic credit to veterans.
«Read the rest of this article»
UT Sports Information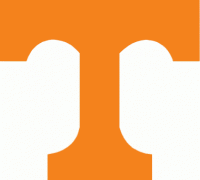 Knoxville, TN – The University of Tennessee announced today that it has terminated its employment agreement with head men's basketball coach Donnie Tyndall for cause. The decision was made based on information the university received during the NCAA's investigation of another institution.
The university concluded that Tyndall is highly likely to be found responsible for serious (e.g., Level I and/or Level II) violations of NCAA rules that occurred during his tenure as head men's basketball coach at another institution. «Read the rest of this article»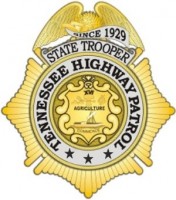 Nashville, TN – Tennessee Department of Safety and Homeland Security Commissioner Bill Gibbons and Tennessee Highway Patrol (THP) Colonel Tracy Trott presented Trooper Michael Sullivan and Dispatcher Andrew Lawson with the 2014 Trooper and Dispatcher of the Year award, respectively, at a special ceremony held Wednesday evening in Murfreesboro. Also, the THP Fall Branch District was awarded the 2014 District of the Year.
The University of Tennessee head football coach Butch Jones served as the keynote speaker. Coach Jones is the son of a long-time police chief and nephew to a Michigan State Police Commander.
«Read the rest of this article»
Governor's budget proposal prioritizes K-12 and higher education, jobs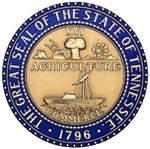 Nashville, TN – Tennessee Governor Bill Haslam tonight delivered his 2015 State of the State and Budget address before a joint session of the 109th General Assembly in the House Chamber.
During the speech, he promised to move "full speed ahead" in serving Tennessee taxpayers and highlighted many of the state's successes.
"I stand here tonight to tell you that the state of our state is enviable in many ways," Haslam said. "There are a lot of good things happening in Tennessee, and they're being recognized in significant ways across the country."
«Read the rest of this article»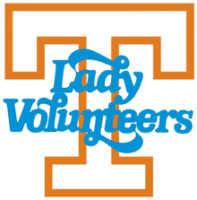 Knoxville, TN - #7/9 Tennessee won its ninth game in a row, taking down #9/8 Texas A&M, 81-58, on Thursday night at Thompson-Bolina Arena.
The victory for Tennessee (13-2, 3-0 SEC) was their third over a Top-10 opponent this season and fourth over a ranked team during the nine-game win streak.
The Lady Vols have three wins over Top-10 teams for the first time since their last National Championship season, 2007-08, when Tennessee beat eight Top-10 teams in their 36-2 campaign.
«Read the rest of this article»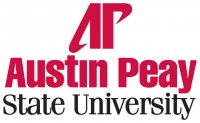 Clarksville, TN – The Commissioner for the Tennessee Department of Veterans Affairs (TDVA) is coming to Austin Peay State University on December 10th to help honor a special group of graduating APSU students.
At 5:00pm that afternoon, the University will host its Fall 2014 Military and Veterans Graduate Recognition Ceremony in the Mabry Concert Hall, with Many-Bears Grinder, the state's first female TDVA commissioner, serving as the keynote speaker. «Read the rest of this article»
Tennessee made historic academic progress during governor's first term in office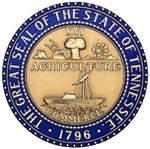 Nashville, TN – Tennessee Governor Bill Haslam today announced that Kevin Huffman, commissioner of the Department of Education, will be departing the administration to move into the private sector.
"Improving education in Tennessee has been a top priority for our administration, and having someone of Kevin's caliber to lead the charge during this time of significant progress has made a difference," Haslam said. "I am very grateful for his commitment to our students, educators and parents, and I wish him well as he continues his commitment to education."
«Read the rest of this article»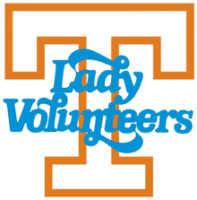 Knoxville, TN - The Tennessee Lady Vols held a media session and open practice period Wednesday in advance of Friday's season opener vs. Penn.
No. 4/4 UT and the Quakers will meet at Thompson-Boling Arena in a contest slated to tip at 7:00pm ET and be streamed live by SEC Network+.
The contest will be the first between the two programs and only Tennessee's second vs. a school from the Ivy League. The Lady Vols, who were ranked No. 1 at the time, toppled Princeton, 107-39, on December 20th, 2005, in their only other meeting with an Ivy program.
«Read the rest of this article»
Clarksville, TN – Clarksville High School all-state catcher had hoped and dreamed about to go to school and playing in the Orange and White at the University of Tennessee since she was little.
Well dreams do come true, as the left-hander, power hitting, backstop officially signed her NCAA National Letter of Intent to play for the Lady Vols on November 12th, in a ceremony held in the school's cafeteria.
"I'm excited because I've worked very hard and it's paid off finally," Bearden said. "It truly is a dream come true for me getting a chance to play for the University of Tennessee."
«Read the rest of this article»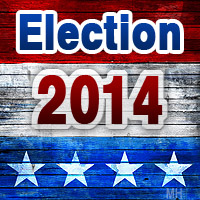 Clarksville, TN – Tomorrow, Tuesday October 3rd, is Tennessee's General Election. Ballots will be cast on a range of offices and issues. Clarksville will also be electing the Mayor for the next four years. The candidates are Mayor Kim McMillan, City Councilman Bill Summers, and City Councilman Jeff Burkart.
Current Clarksville Mayor Kim McMillan was sworn into office in January of 2011. When she was elected, her first goal was to reestablish the trust and integrity in the Mayor's office. She came into office with two decades of experience representing the citizens of Clarksville-Montgomery County.
«Read the rest of this article»