Topic: Unlawful Drug Paraphernalia

Clarksville, TN – Two people have been arrested in connection with a home invasion early Wednesday morning, November 18th, 2015.
Deputies with the Montgomery County Sheriff's Office (MCSO) responded to a home in the 900 block of Calvert Drive after receiving reports of a home being forcefully entered and a gun being fired.
According to the victim, a female he recognized and an unknown male kicked in his door at approximately 1:40am and accused him of stealing something from them.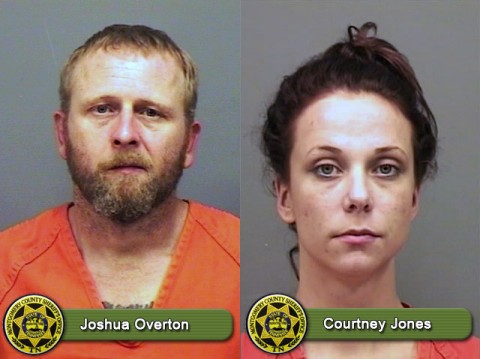 «Read the rest of this article»

Clarksville, TN – Montgomery County Sheriff's Office (MCSO) Deputy Daniel Gagnon discovered a mobile one pot meth lab during a traffic stop on Dover Road Wednesday night.
As Gagnon approached the vehicle during the traffic stop, he recognized the driver as Shawn Jones, 36, who has several local active warrants on file.
Jones a convicted felon, was in possession of two rifles, which is in violation of his parole.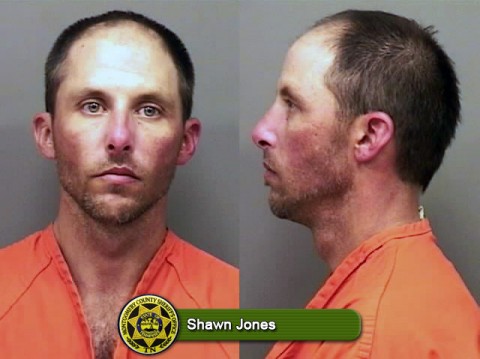 «Read the rest of this article»

Clarksville, TN – On Sunday morning, August 23rd, 2015 at 12:40am, Clarksville Police Officers responded to a shots fired call on Nolen Road. There was one victim from the shooting.
The suspect is Marcus Mitchell from Clarksville. He was booked into Montgomery County jail and charged with Aggravated Assault, Simple Possession, and Unlawful Drug Paraphernalia. His total bond amount is $30,500.
«Read the rest of this article»

Clarksville, TN – Clarksville Police Officers arrested Ojawaine Joemese Marbury in a gray GMC Yukon on Lafayette Road yesterday at 5:48pm. The Yukon had bullet holes on the driver's side and Marbury was known to not have a valid driver license at the time of the stop.
Marbury was charged with Unlawful Drug Paraphernalia, Operator License Required, Felony Possession of Cocaine, Misdemeanor Possession of Marijuana, Possession of a Firearm in the Commission of a Dangerous Felony, Theft of Property, and Convicted Felon In Possession of a Firearm.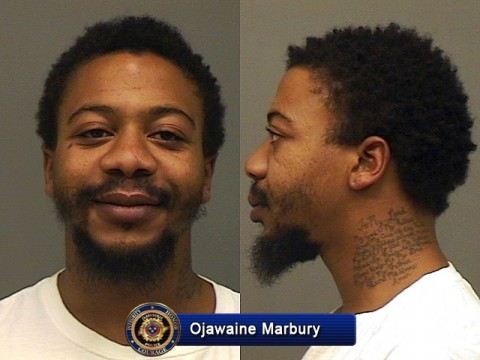 «Read the rest of this article»

Montgomery County, TN – A Montgomery County Sheriff's Deputy arrested two Sunday evening while investigating a suspicious vehicle, hearing gunshots and having several rounds come into close proximity of him.
K9 Deputy Jacob Kent responded to the unoccupied silver Jeep Patriot around 7:00pm on Perigo Road. Kent returned to his vehicle to run the registration on the vehicle when he heard gunshots.
"I heard bullets whizzing past me overhead, and I called for backup," Kent wrote in a report.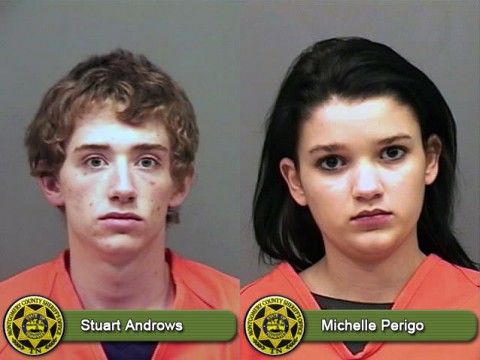 «Read the rest of this article»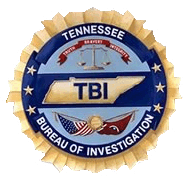 Nashville, TN – As part of a joint investigation involving the Clarksville Police Department and DEA Task Force, Special Agents in the TBI's Drug Investigation Division have obtained indictments for 27 people in connection to a significant drug operation in the Clarksville area.
The investigation into the operation began in April 2012. To date, authorities have seized more than three kilograms of cocaine, five firearms, several ounces of marijuana, eight vehicles, and more than $30,000 in cash.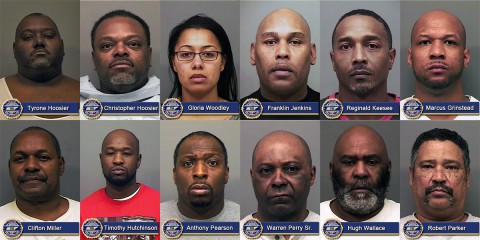 «Read the rest of this article»

Montgomery County, TN – Montgomery County Sheriff's Office Patrol deputies responded to a complaint about a possible marijuana grow shortly before 6:00pm Saturday at 2113 Ferry Road.
When they arrived, deputies observed a small marijuana plant growing outside, behind the home. Deputies then detained the residents and contacted the 19th Judicial District Drug Task Force to assist in the investigation of the marijuana grow.
«Read the rest of this article»

Montgomery County, TN – To track down some criminals who have been on the run, it takes hours of investigations, checking up on tips and checking address, and Deputy Cody Lannom did just that during a warrants round-up over the past couple of days.
Lannom said the round-up, carried out by the Montgomery County Sheriff's Office Warrants Unit, the U.S. Marshals Service and Clarksville Police Department led to the serving of 20 felony warrants.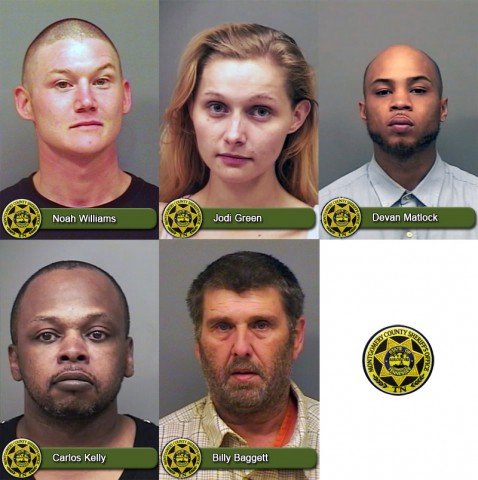 «Read the rest of this article»

Clarksville, TN – Arxavier Dezhay Osborne, a person of interest (not a suspect at at this time) for the shooting on April 26th, 2014 at the Red Zone on College Street, was arrested and booked into Montgomery County Jail yesterday, May 8th, 2014.
He is a 19 year old Clarksville resident. Osborne had an outstanding warrant on file of Aggravated Robbery and also, Evading Arrest, Simple Possession, and UDP (unlawful drug paraphernalia). His bond is set at $41,000.
«Read the rest of this article»

Clarksville, TN – Agents from the Clarksville Police Department's Special Operations Unit (SOU) conducted an operation targeting prostitution in the Exit 4 area of Wilma Rudolph Boulevard using the social media site, backpage.com.
Three arrests were made in conjunction with the operation: Sasha Gail Young, Ashley Jimenez and Matiya Johnson.
This is an ongoing operation. There is no further information.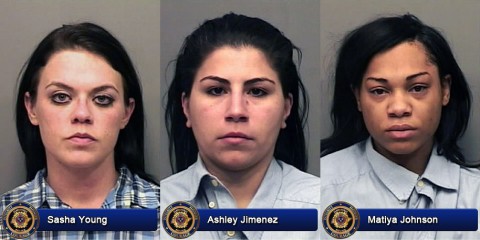 «Read the rest of this article»