Topic: Unlawful Drug Paraphernalia

Clarksville, TN – The Montgomery County Sheriff's Office (MCSO) is doing Warrant Wednesday to help reduce the over 6000 active warrants on file
Every Wednesday three wanted individuals will be spotlighted on the Sheriff's Office Facebook page. They will be chosen based on felonies committed, number of warrants on file, or if they are considered dangerous.
This week's Warrant Wednesday focuses on Michelle Sudduth Francique, Aelix Santiago, and Mary Bensley.

Clarksville, TN – On Monday, June 13th, 2016 the Sonic Drive-In on Riverside Drive was robbed. The suspect was dropped off at the Scuba shop behind Sonic and walked up to the business while the getaway driver waited in what appeared to be a VW Jetta or Toyota Corolla.
The suspects were identified and arrested. Last night Officer Ronnie Brown, who was off duty at the time, recognized the suspect vehicle at the Walmart Market on Whitfield Road and called Officer John Matos out to detain the two suspects in the vehicle until Detective Tracy Woodruff arrived.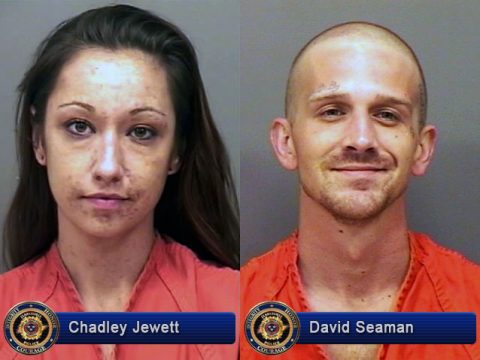 «Read the rest of this article»

Clarksville, TN – The Montgomery County Sheriff's Office is investigating an inmate death that occurred Monday morning.
Tawnya Smith, 31, was booked into the detention center on Monday at 12:15am on two counts of child abuse and neglect, simple possession, and unlawful drug paraphernalia.
Jail Deputies discovered Smith unresponsive in her cell at 11:10am during routine hourly security checks.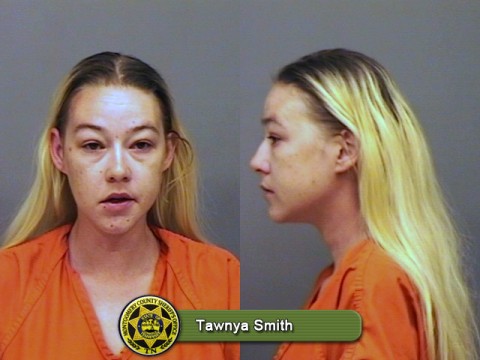 «Read the rest of this article»

Clarksville, TN – On Tuesday, March 29th, 2016, Vice Agents with the Clarksville Police Department's Special Operations Unit conducted operations targeting prostitution through the escort section of the internet advertising site, Backpage.com.
Four persons were arrested in conjunction with the operation: Tylisha Bailey, Tracie Campos, Lovlie Jones, and Rachel Holder
These types of operations are ongoing. Agent David Bramel and Agent Vince Duke are the lead investigators.


«Read the rest of this article»

Clarksville, TN – The Montgomery County Sheriff's Office (MCSO) and The U.S. Marshals Service (USMS) have captured a fugitive sex offender who has been on the run for 18 months.
Christopher Dlubac, 38, was wanted by the Tennessee Department of Corrections and the Clarksville Police Department for sex offender violation, probation violation, and theft of property.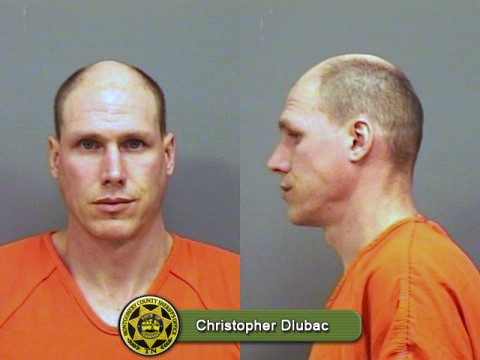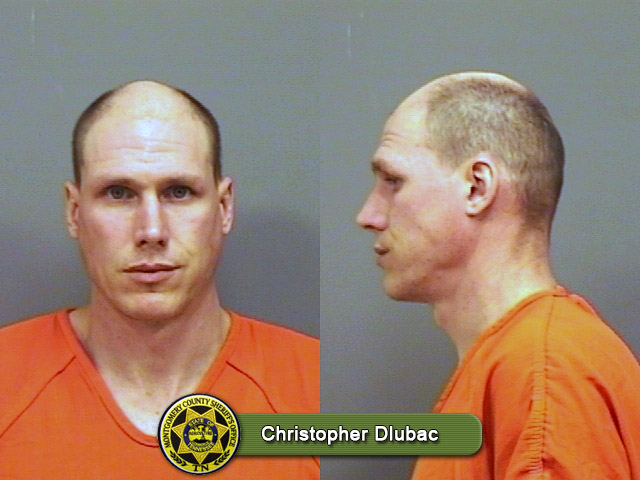 «Read the rest of this article»

Clarksville, TN – Two people have been arrested in connection with a home invasion early Wednesday morning, November 18th, 2015.
Deputies with the Montgomery County Sheriff's Office (MCSO) responded to a home in the 900 block of Calvert Drive after receiving reports of a home being forcefully entered and a gun being fired.
According to the victim, a female he recognized and an unknown male kicked in his door at approximately 1:40am and accused him of stealing something from them.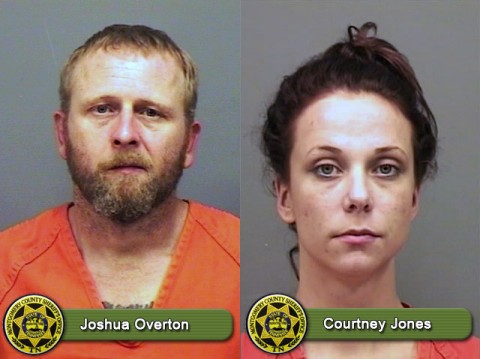 «Read the rest of this article»

Clarksville, TN – Montgomery County Sheriff's Office (MCSO) Deputy Daniel Gagnon discovered a mobile one pot meth lab during a traffic stop on Dover Road Wednesday night.
As Gagnon approached the vehicle during the traffic stop, he recognized the driver as Shawn Jones, 36, who has several local active warrants on file.
Jones a convicted felon, was in possession of two rifles, which is in violation of his parole.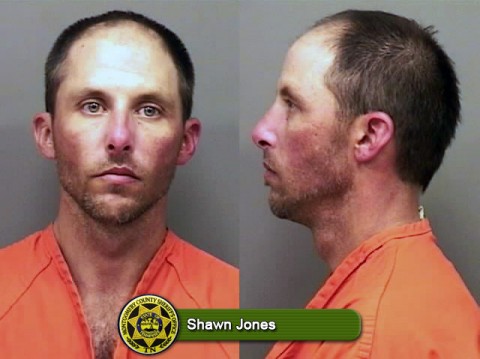 «Read the rest of this article»

Clarksville, TN – On Sunday morning, August 23rd, 2015 at 12:40am, Clarksville Police Officers responded to a shots fired call on Nolen Road. There was one victim from the shooting.
The suspect is Marcus Mitchell from Clarksville. He was booked into Montgomery County jail and charged with Aggravated Assault, Simple Possession, and Unlawful Drug Paraphernalia. His total bond amount is $30,500.
«Read the rest of this article»

Clarksville, TN – Clarksville Police Officers arrested Ojawaine Joemese Marbury in a gray GMC Yukon on Lafayette Road yesterday at 5:48pm. The Yukon had bullet holes on the driver's side and Marbury was known to not have a valid driver license at the time of the stop.
Marbury was charged with Unlawful Drug Paraphernalia, Operator License Required, Felony Possession of Cocaine, Misdemeanor Possession of Marijuana, Possession of a Firearm in the Commission of a Dangerous Felony, Theft of Property, and Convicted Felon In Possession of a Firearm.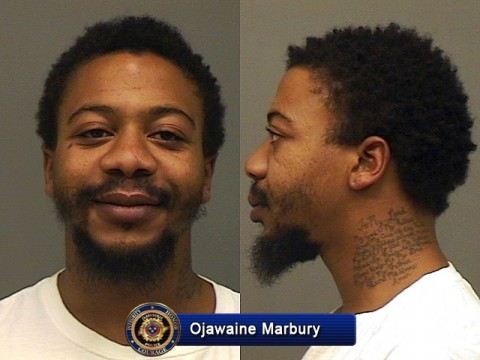 «Read the rest of this article»

Montgomery County, TN – A Montgomery County Sheriff's Deputy arrested two Sunday evening while investigating a suspicious vehicle, hearing gunshots and having several rounds come into close proximity of him.
K9 Deputy Jacob Kent responded to the unoccupied silver Jeep Patriot around 7:00pm on Perigo Road. Kent returned to his vehicle to run the registration on the vehicle when he heard gunshots.
"I heard bullets whizzing past me overhead, and I called for backup," Kent wrote in a report.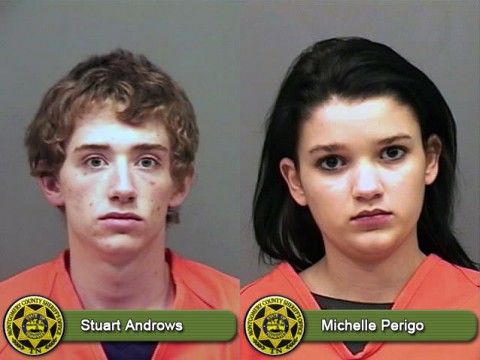 «Read the rest of this article»