Topic: UPS
The American Heart Association CEO Roundtable launches with new survey showing American workers overestimate their health—leading to increased risk of heart disease and other serious illness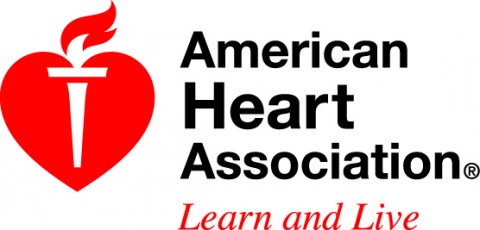 New York, NY – Only July 8th, Nancy Brown, CEO of the American Heart Association (AHA), Henry Kravis, Co-CEO and Co-Chairman of KKR & Co. L.P., Terry Lundgren, Chairman and CEO of Macy's, Inc., and 19 additional CEOs from some of America's largest companies announced the formation of the American Heart Association CEO Roundtable.
This groundbreaking initiative is designed to create a workplace culture in which healthy choices are the default choices. As part of the announcement, the AHA also released results from a new Nielsen online survey among 2,004 employees1 showing that Americans overestimate their health—putting them at greater risk for heart disease and other serious illness. «Read the rest of this article»
As severe weather threat continues, people should prepare and use free app alerts

Nashville, TN – The American Red Cross is helping people in Arkansas and several other states affected by Sunday's devastating tornadoes.
More than 200 people spent Sunday night in shelters in Arkansas that were opened or supported by Red Cross workers. The Red Cross is also providing health and mental health services and Red Cross emergency vehicles will be distributing food throughout the affected areas. «Read the rest of this article»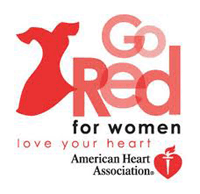 Nashville, TN – If you're "seeing red" this week, it's a good thing! Red is the color of the week and beyond, marking American Heart Month and the American Heart Association's Go Red For Women movement.
National Wear Red Day is this Friday, February 7th, a day when everyone wears red to support women's fight against heart disease, their No. 1 killer. More women die of heart disease than all forms of cancer combined.  In Tennessee, about 9000 women die each year from cardiovascular disease. Yet up to 80% of cardiovascular disease is preventable through healthy living choices we make every day.
«Read the rest of this article»
People can donate money, holiday cards or time

Clarksville, TN – The American Red Cross has launched its holiday campaign and urged people to give hope to those in need by giving something meaningful during the upcoming holiday season.
"Make this holiday season truly meaningful by supporting the Red Cross Holiday Campaign and helping a victim of disaster or by remembering a member of the Armed Forces who is far from home," said  Julie Campos, Chapter Executive for the American Red Cross, Two Rivers Chapter. «Read the rest of this article»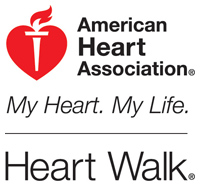 Nashville, TN – Someone has a heart attack every 34 seconds. Someone has a stroke every 40 seconds. Heart disease and stroke make a huge impact on the health of Middle Tennessee – but the upcoming Heart Walk aims to make an even bigger impact by fighting back against the no. 1 and no. 4 killers of Americans.
The American Heart Association's Greater Nashville Heart Walk will bring together more than 12,000 walkers at Vanderbilt University on Saturday, October 12th, 2013, in one of the largest non-competitive walks in all of Tennessee. The event is free and open to all, but fundraising and donations are encouraged.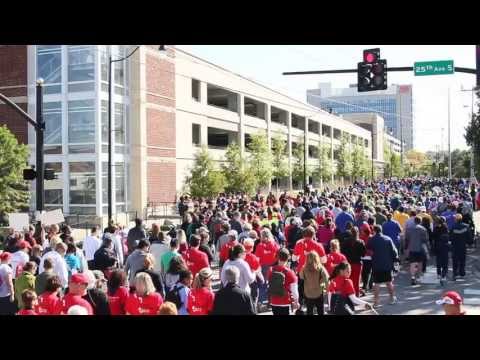 «Read the rest of this article»
Team Signups going on now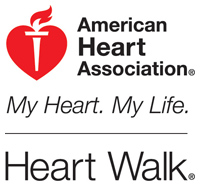 Nashville, TN – It's Heart Walk time! Three months from now, the Greater Nashville Heart Walk will take place at Vanderbilt University on Saturday, October 12th, 2013. Team registration is open, and teams are encouraged to sign up and set their fundraising goals at www.nashvilleheartwalk.org. There is no registration fee.
The annual event is the largest single fundraiser for the American Heart Association, and funds go to vital research, public health programs and community education about the no. 1 killer of Americans, cardiovascular disease.
«Read the rest of this article»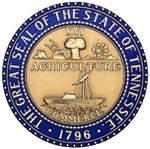 Nashville, TN – Tennessee State Representative Joe Pitts (D-Clarksville) wants to remind everyone that scam artists, especially during the holiday season, are playing the role of Scrooge and as the old saying goes, "if it sounds to good to be true, it probably is".
"Holidays bring concerns about scams. Exercise caution when approached because something that sounds too good to be true, probably is," Pitts said. «Read the rest of this article»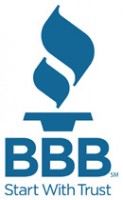 Nashville, TN – Scammers are busy this time of the year! Whether it's on the Internet, at the stores, or even at your front door…they are ready to take your hard-earned cash! Here are some tips from the Better Business Bureau (BBB) on scams to look out for.
Internet Scams: Be on the lookout for fake websites offering bargain prices, especially on those hard to find gifts, or the hot gifts for 2012. These sites tout "too-good-to-be-true" prices on these items, with a professional looking website and testimonials from "happy customers." The scam artists will take your money and won't send you the merchandise! Don't just trust a site – check it out at www.Nashville.BBB.org. «Read the rest of this article»

Yonkers, NY – With the holiday season in full swing, it can often be hard to shop smart once you hit the stores.  The December 2011 issue of ShopSmart magazine, from the publisher of Consumer Reports, has tips that will help get all of your holiday shopping done without blowing your budget.
"A lot of factors influence how you shop when you head out to the stores," said Lisa Lee Freeman, editor-in-chief of ShopSmart.  "Everything from who you're shopping with to whether or not you've made a budget in advance can influence your purchase decisions.  To help you shop smarter, ShopSmart came up with some simple ways to stay focused, save big, and not get swept away in the holiday frenzy." «Read the rest of this article»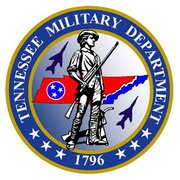 Nashville, TN – Maj. Gen. Max Haston, Tennessee's Adjutant General, has announced a three-day Employment Assistance Workshop to be held in Smyrna, TN and open to National Guard members, Reservists, and all Veterans.  It is also open to spouses and completely free to all participants.
The workshop is set for July 26th, 27th and 28th at the National Guard Regional Training Institute, Building 500, in Smyrna. Registration is at 7:45am July 26th. «Read the rest of this article»