Topic: Urban Ministries

Clarksville, TN – Perched on a hay bale, Clarksville's very own Pumpkin Lady supervised an assembly line of workers ranging in age from 6 to 60 as they unloaded and carefully placed the first shipment of 617 pumpkins at St. Bethlehem United Methodist Church (UMC) on September 30th.
For Kitty Seay, each one of these pumpkins is precious cargo, because each one of them holds the power to change lives.
«Read the rest of this article»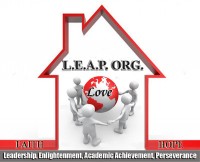 Clarksville, TN – On November 9th, 2011, the Café of the Emmanuel Family Life Center was filled with youth enrolled in the LEAP Intern Program painting clay ceramic bowls. This was part 2 of a community service project to assist Hands on Clarksville and APSU Professor Ken Shipley with Empty Bowls.
"I feel privileged to be a part of the LEAP Organization and give back to the community in so many different ways. I enjoy being able to work with youth in a family friendly atmosphere where I can bring my son with me and have him participate in the various activities" commented LEAP mentor Mikey Ligon.
«Read the rest of this article»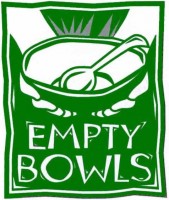 Clarksville, TN – Hands on Clarksville invited the community to the second annual Empty Bowls "Bowl-a-thon" hosted by Ken Shipley, Associate Professor Austin Peay State University on Saturday, October 8th from 5:00pm to 9:00pm in the Trahern building located on campus.
The LEAP Organization answered the invitation by sending board members, mentors, and mentees to help create the ceramic clay bowls. "This is really cool, I never thought I would get into playing with clay, but this is actually fun" commented Keynan Puckett, one of the LEAP mentees who also brought his family to join in this community service outreach event.
«Read the rest of this article»
Clarksville, TN – Volunteers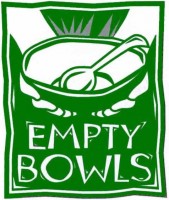 are needed to help make bowls at the 2nd Annual APSU & Hands on Clarksville Empty Bowl-a-thon to help fight hunger on Saturday October 8th from 5:00pm – 9:00pm.
All bowls will be used to support the Empty Bowls event that is held in February and benefits Loaves and Fishes and Urban Ministries Food Pantry.
Come out for an night of free fun for a good cause.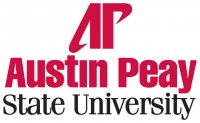 Clarksville, TN – Anyone interested in creating a unique piece of art while helping out a worthy cause needs to stop by the ceramics area in the Austin Peay State University Trahern Building from 5:00pm to 9:00pm on October 8th for the annual Bowl-a-Thon event.
The purpose of the Bowl-a-Thon, hosted by APSU associate professor of ceramics Ken Shipley, is to produce a number of bowls for the Empty Bowls project. According to that organization's website, Empty Bowls seeks "to raise money to help organizations fight hunger, to raise awareness about the issues of hunger and food security, and to help bring about an attitude that will not allow hunger to exist." «Read the rest of this article»

Fort Campbell, KY – The Montgomery County Safe House will be one of many worthy organizations given a helping hand on Friday, September 16th when Lend Lease and Campbell Crossing hosts its 16th annual Community Day.
Lend Lease Community Day encourages all employees around the world to give something back to local communities.
«Read the rest of this article»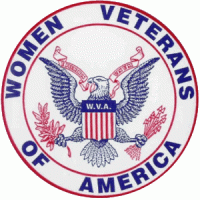 Clarksville, TN – Women Veterans of America Chapter 20 is hosting a Women Veterans Outreach on May 20th, 2011. The outreach will be held at the William O. Beach Civic Hall, Veterans Plaza, 350 Pageant Lane, Clarksville, TN from 10:00am – 2:00pm.
This will be the first Women Veterans Outreach in this area and we want to provide these veterans with the best possible information. «Read the rest of this article»

Clarksville, TN – Last night Comedy on the Cumberland returned to Clarksville with a show held in the Roxy Regional Theatre. The fifth Comedy on the Cumberland show featured Karen Mills, Renard Hirsch, and Donnie Pollard; and was emceed by Hank Bonecutter. The proceeds from the show went to benefit the Clarksville Hunger Project; a program ran by Empty Bowls of Clarksville; benefiting the Loaves and Fishes Soup Kitchen, and the Urban Ministries Grace Assistance Food Pantry.
«Read the rest of this article»
Clarksville, TN – The next Comedy on the Cumberland show is set for Tuesday, March 15th at 7:00pm at the Roxy Regional Theatre. The show will feature the very funny Karen Mills, who headlines a line-up of some of the funniest comedians working today. "I was referred to Karen Mills by the last shows headliner Henry Cho, and if he thinks she's funny, then she's funny", said Hank Bonecutter.
Tickets are going fast, get yours at F&M Bank or at the Comedy on the Cumberland Web Site «Read the rest of this article»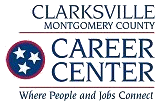 Clarksville, TN – The Clarksville-Montgomery County Career Center, in conjunction with the Montgomery County Veterans Service Organization, will host a Veterans Information Seminar from 9:00am to 11:30am, Thursday, January 27th at the Montgomery County Civic Hall, Veterans Plaza, 350 Pageant Lane.
Veterans can hear presentations from representatives of several local organizations to include the Army Career & Alumni Program, the Family Employment Readiness Program, Urban Ministries, Goodwill, and Centerstone.   «Read the rest of this article»