Topic: U.S. Bank
Family-friendly trick-or-treating event October 28th will be safe but frightful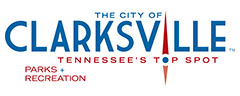 Clarksville, TN – Clarksville Parks and Recreation has partnered with Altra Federal Credit Union for this year's Fright on Franklin event from 3:00pm-6:00pm Saturday, October 28th, 2017 in downtown Clarksville.
Fright on Franklin is a free, family-friendly event featuring safe trick-or-treating, a hayride, costume contests, and more in historic downtown Clarksville. Follow the screams (of delight) to an afternoon of frighteningly fun Halloween-themed activities.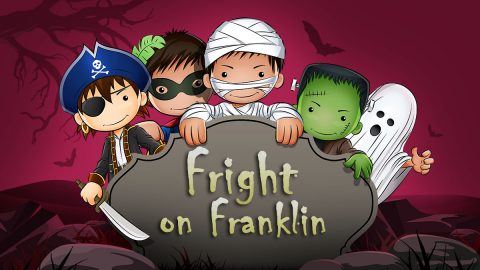 «Read the rest of this article»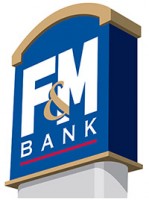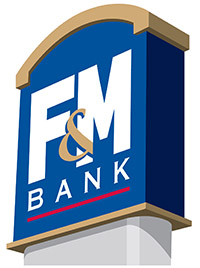 Clarksville, TN – During a 12-month period when Montgomery County's total bank deposits jumped by $175.8 million, F&M Bank remained in the top position among FDIC-insured banks with a 19.01% market share. It is the 14th consecutive year that F&M has maintained its market-leading ranking.
The fact that seven of the 11 Montgomery County banks have 10% or more of deposit market share underscores the extraordinary competitiveness within the market.
The updated market share reports – recently posted on the FDIC website – are based on federally insured deposits of banks and thrifts through June 30th, 2017.
«Read the rest of this article»

Clarksville, TN – The Clarksville Police Department says the amount of compromised credit card reports has increased since the original release. There has been approximately 60 compromised ATM/Debit card reports submitted, totaling in excess of $20,000.
CPD has received photos of a suspect and a possible vehicle which he may be in. The photos were taken during a transaction which occurred on September 28th, 2017.
«Read the rest of this article»

Clarksville, TN – Clarksville Police Department has taken over 50 reports for compromised ATM/debit cards in Clarksville, TN. The cardholders all had accounts with U.S. Bank.
There has been over $17,000 in fraudulent transactions reported. It appears as though the fraudulent transaction may have started occurring on September 28th and later. There may have been earlier transactions, but the bulk of the transactions seem to be after that date. The source of the compromise has not been definitively identified.
«Read the rest of this article»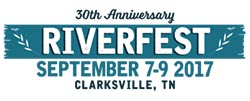 Clarksville, TN – Sunny and pleasant weather is forecast Thursday through Saturday for Clarksville's Riverfest Celebration, offering a welcome change from last week's storms and flooding.
Heavy rains swept through Clarksville early Friday, pushing the Cumberland River to flood stage, covering McGregor Park's two outdoor stages and forcing Clarksville Parks and Recreation to close the park.
«Read the rest of this article»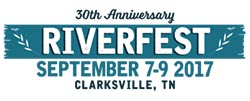 Clarksville, TN – Join the City of Clarksville and Budweiser along the banks of the Cumberland River to celebrate Clarksville's river heritage and the 30th anniversary of the annual Riverfest Celebration, September 7th-9th, 2017.
This free, three-day music and arts festival features three stages of diverse local and nationally known entertainers and cultural groups, plus delicious food and fun for the entire family.
«Read the rest of this article»

Clarksville, TN – After decades of rumors, speculations and wild hopes, a visual arts building is finally opening on the Austin Peay State University campus.
At 5:30pm on Tuesday, September 12th, 2017, the University will host a ribbon-cutting ceremony for the new Art + Design Building, followed by the dedication of a donor wall and six rooms named after donors, a reception and a building tour.
«Read the rest of this article»
Canoe and Kayak race now part of Riverfest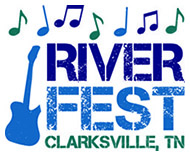 Clarksville, TN – Clarksville Parks and Recreation's canoe and kayak race Rally on the Cumberland is back for a fifth year and is now part of Clarksville's Riverfest.
Rally on the Cumberland will be at 8:00am on Saturday, September 9th, 2017 on the Cumberland River, beginning at the Montgomery County Conservation Club and ending at the McGregor Park boat ramp, approximately 6 miles in length.
«Read the rest of this article»
Fan favorite is back for the eleventh year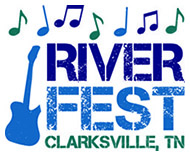 Clarksville, TN – Sailors of all kinds are invited to enter the 11th annual Riverfest Regatta, presented by US Bank, at McGregor Park on Saturday, September 9th, 2017.
The Regatta is no ordinary boat race. Individuals and teams will compete in boats made of cardboard, plastic bottles, or other approved materials. Several divisions will race down the 100-yard long course on the Cumberland River. To find out the complete list of materials, visit the Festival website at www.clarksvilleriverfest.com
«Read the rest of this article»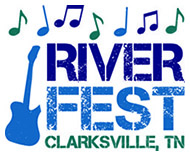 Clarksville, TN – Riverfest, the City of Clarksville's entertainment festival now in its 30th year, is pleased to announce Chris Janson will be the featured headliner at the 2017 Festival. Chris Janson will perform at 9:15pm Saturday, September 9th on the Bud Light Stage at McGregor Park. The concert is free and open to the public.
"Once again, the City of Clarksville is presenting a big star to headline our big-time community festival," Clarksville Mayor Kim McMillan said. "Chris Janson is one of the hottest artists in country music, and he'll be here to push Clarksville's Riverfest to new heights."
«Read the rest of this article»