Topic: U.S. Conference of Mayors
Clarksville Mayor highlights Partner America resources
Clarksville, TN – Clarksville Mayor Kim McMillan accepted the Partner America Small Business Advocate Award on behalf of "all the City's small businesses and all the City departments that make good things happen for Clarksville's citizens and businesses."
The United States Conference of Mayors and the Partner America Program presented McMillan the award at a reception Wednesday at the Wilma Rudolph Events Center in recognition of her dedication to Clarksville's small business community.
«Read the rest of this article»
250 Mayors sign 'Compact' to promote tolerance, inclusion
Clarksville, TN – Clarksville Mayor Kim McMillan has joined with more than 250 mayors from the U.S. Conference of Mayors and the Anti-Defamation League on Friday to launch an initiative to fight discrimination and injustice and promote tolerance and inclusion.
The Mayors Compact to Combat Hate, Extremism and Bigotry calls for mayors to "use the bully pulpit to speak out against racism, extremism, xenophobia, white supremacy and all forms of bigotry."
«Read the rest of this article»
City leaders urge Senators to seek real solutions
Clarksville, TN – Clarksville Mayor Kim McMillan was part of a select delegation of U.S Conference of Mayors leaders who visited Washington this week to discuss a way forward on key national topics with local implications, including healthcare, infrastructure and tax reform.
The mayors, representing cities across America, emphasized bipartisanship and stressed to lawmakers that policies emerging from Congress should put people first and hopefully will include consultation with mayors and governors.
«Read the rest of this article»
President Donald Trump's budget would slash federal money returned to cities
Clarksville, TN – Clarksville Mayor Kim McMillan joined with other municipal leaders across America Friday to oppose the Trump Administration's proposal to eliminate the Community Development Block Grant (CDBG) program, which has had a large positive impact in the City of Clarksville.
"CDBG grants help real people, and help make our communities great," Clarksville Mayor Kim McMillan said Friday. "Community Development Block Grants are the only federal funding source that gives city leaders discretion in how the money is spent."
«Read the rest of this article»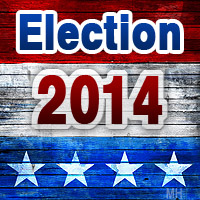 Clarksville, TN – Tomorrow, Tuesday October 3rd, is Tennessee's General Election. Ballots will be cast on a range of offices and issues. Clarksville will also be electing the Mayor for the next four years. The candidates are Mayor Kim McMillan, City Councilman Bill Summers, and City Councilman Jeff Burkart.
Current Clarksville Mayor Kim McMillan was sworn into office in January of 2011. When she was elected, her first goal was to reestablish the trust and integrity in the Mayor's office. She came into office with two decades of experience representing the citizens of Clarksville-Montgomery County.
«Read the rest of this article»
Clarksville, TN – Clarksville Mayor Kim McMillan announces the launch of a public education campaign to encourage the safe storage and proper disposal of prescription medications.
The campaign, which is part of a national awareness initiative called Safeguard My Meds, will involve a concerted effort by law enforcement officials, medical professionals and citizens of Clarksville to reduce the abuse of prescription medications.
«Read the rest of this article»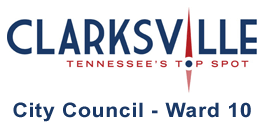 Clarksville, TN – The Clarksville City Council met in its usual first Thursday of the month voting session. As I had mentioned in comments of the agenda that I sent out, there were an assortment of issues to address. This is Part I of my report.
Ordinance 5-2013-14 (Funding new LED street lights with Conservation Bonds)
In this project the mayor wants to use/spend $1.2 million in Treasury backed bonds to buy 765 LED replacement streetlights. Energy savings are projected to bring a payback in just under 16 years. «Read the rest of this article»
"Life's most persistent and urgent question is, 'What are you doing for others?'"
Martin Luther King, Jr.
Clarksville, TN – I have just returned from a U.S. Conference of Mayors conference in Washington D.C. where I spent a couple of days with mayors from across the nation.
During that time, I had the opportunity to hear about the issues and challenges that other towns face. Many we share, some we don't.
«Read the rest of this article»
Clarksville, TN – A few weeks ago, I was extremely honored to be asked to represent Clarksville on an economic development and cultural exchange trip to Saudi Arabia. The trip was organized by the U.S. Conference of Mayors and was fully funded by the Saudi Arabian government.
It was not funded by the taxpayers in any way. This is the fifth year that select U.S. mayors have been invited to Saudi Arabia. I was so pleased that Clarksville was selected as one of the represented cities because I believe it shows that our reputation as a growing and vibrant city is being recognized around the country and now around the world. «Read the rest of this article»

Clarksville, TN – Clarksville Mayor Kim McMillan gave her State of the City address at the Customs House Museum today. The Mayor started out speaking about the challenges she has faced since taking office in January 2011, the economic growth of the city, and new programs that are being planned to improve the quality of life for all Clarksville residents.
New programs include:  a new parking facility located in downtown Clarksville, along with refurbishments to the existing parking garages; public transit services from Clarksville to Nashville for commuters, bringing a riverboat back to Clarksville; a Summer Night Lights Program keeping Clarksville Parks open after dark to provide safe places for Clarksville Teens; along with a public-private partnership to bring a new convention center to Clarksville. For full details continue reading as a transcript of her speech is included below.
«Read the rest of this article»