Topic: U.S. Congress
Written by Tom Vilsack
Secretary of the U.S. Department of Agriculture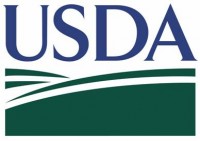 Washington, DC – This year, passage of a long-term, comprehensive Food, Farm and Jobs Bill is critical to providing certainty for U.S. producers. This includes the continued availability of conservation programs that give our farmers, ranchers and private foresters the means to conserve the soil, protect our water and sustain America's natural resources.
Thanks to programs provided by the Farm Bill, USDA has been able to enroll a record number of private lands in conservation practices. Over the past four years, we have worked with more than 500,000 producers, landowners and private foresters on projects that help the environment, while providing a new source of income. «Read the rest of this article»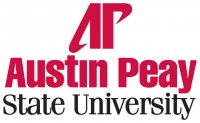 Clarksville, TN – Earlier this spring, a bidding war erupted on the Austin Peay State University campus. Specifically, several different departments were fighting over the honor to pay for biology student Eva Grebe to attend the annual Council on Undergraduate Research's Posters on the Hill Convention in Washington, D.C.
Only 60 out of 800 applicants nationwide are accepted to attend the convention. Grebe was the only Tennessee college student to be invited.
«Read the rest of this article»
Washington, D.C. – Following the January tax law changes made by Congress under the American Taxpayer Relief Act (ATRA), the Internal Revenue Service announced today it plans to open the 2013 filing season and begin processing individual income tax returns on January 30th.
The IRS will begin accepting tax returns on that date after updating forms and completing programming and testing of its processing systems. This will reflect the bulk of the late tax law changes enacted January 2nd. The announcement means that the vast majority of tax filers — more than 120 million households — should be able to start filing tax returns starting January 30th. «Read the rest of this article»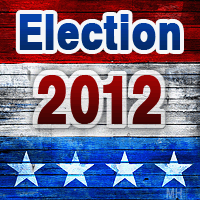 Clarksville, TN – The Credo for Congress campaign will be hosting a watch party for the 2012 Presidential Debate at their Campaign Headquarters located at 420-A Madison Street, Clarksville, TN.
This is open to the public and will begin promptly at 6:00pm on Wednesday, October 5th.
Finger food and refreshments will be provided. «Read the rest of this article»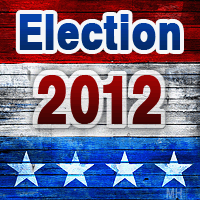 Clarksville, TN – The Credo for Congress campaign will have a grand opening of their new headquarters on Thursday, September 6th. This event will begin promptly at 6:00pm with a live telecast of the Democratic National Convention leading up to President Obama's acceptance speech.
Credo Amouzouvik is a combat wounded Iraq War veteran. He is running for U.S. Congress in Tennessee's 7th District against incumbent Marsha Blackburn.
Mr. Amouzouvik will be attending the Democratic National Convention in Charlotte, NC, so staff members from his campaign will be on hand to answer questions, and distribute literature, to include signage, for all visitors. Food will be provided for guests.
Consumers Union Ad Focuses on Need to Close Loophole as Senate Prepares to Vote on FDA User Fee Act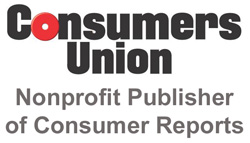 Washington, D.C. – Consumers Union, the policy and advocacy arm of Consumer Reports, is calling attention to a dangerous medical device loophole that puts patients at risk in a full-page print ad in Politico.
The ad is running as the Senate prepares to vote on a bill this week to reauthorize the statute governing medical device oversight.
The ad notes that the FDA does not have the power under current law to require device makers to prove they have fixed design flaws when they want to sell a new device based on one that has been recalled by manufacturers for safety problems. «Read the rest of this article»
May 22nd is National Maritime Day, first declared so by Congress in 1933.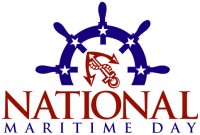 Today is National Maritime Day which honors the contributions of the American Merchant Marine, civilian men and women who have defended the freedom of the United States since 1775, and who collectively carried out the largest sealift the world has ever known during World War II. The day also acknowledges maritime industry's contributions to the nation's economic and national security.
Observance of National Maritime Day also honors the maritime industry and the benefits it brings Americans in terms of transportation, jobs, goods, and recreational opportunities. The Ingram Barge Company is but one of many Tennessee companies involved in the Martime Transportation Industry.
«Read the rest of this article»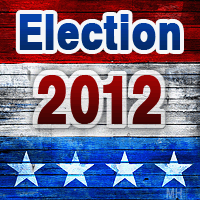 Clarksville, TN – Doctor Mark Green made a house call on the United States Senate and Congress in Washington D. C. on Wednesday April 26th, 2012 to discuss Obama Care and its implications for the doctor-patient relationship, healthcare choice and healthcare costs.
Among the list of elected officials he meet with was Senator Rand Paul of Kentucky, Congressman Marsha Blackburn of the 7th Congressional District for Tennessee who represents the Clarksville area and Congressman Michele Bachmann of the 6th Congressional District for Minnesota and former United States Presidential candidate for the Republican Party.
«Read the rest of this article»
Clarksville, TN – The need for new roads seems to be an ongoing problem for Clarksville.  Once we build one, we've outgrown it.
Case in point: the 101st Airborne Division Parkway, Warfield Boulevard, Tiny Town Road.
Now it appears, the money from the Federal Government may come to an end before the November election.  So if a politician promises "new roads" if elected, get him or her to do a quick "fact check."
According to an analysis of Congressional Budget Office data by the American Association of State Highway and Transportation officials, The Highway Trust Fund, which finances U.S. road, bridge and mass-transit projects, may become insolvent. «Read the rest of this article»
Clarksville, TN – The Pentagon announced today that it plans to trim the number of Army troops by 13 percent beginning in 2013.   U.S. Congressman Marsha Blackburn calls this "Dangerous."
"The number one priority of our government is to protect the American people from threats to our nation.  It is extremely dangerous for President Obama to gut our nation's defense when we all know it is already spread too thin," Blackburn told Clarksville Online.
Earlier today, Defense Secretary Leon Panetta said he was seeking to reduce the number of active US Army soldiers from 570,000 in 2010, to 490,000 by 2017.  Panetta proposed a $613 billion budget for the year starting in October-a $525 billion base spending plan and $88.4 billion for combat operations primarily in Afghanistan.
«Read the rest of this article»