Topic: U.S. Congress
Citing continued danger to young children, CR calls for tougher safety standards

Yonkers, NY – Consumer Reports today announced that it would no longer recommend liquid laundry detergent pods because of the continued high-rate of accidental poisonings of young children attributable to those products.
The organization now strongly urges households where children younger than 6 are ever present to refrain from purchasing them. «Read the rest of this article»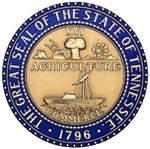 Nashville, TN – Families of those with disabilities are now one step closer to saving more money for medical costs with tax-free earnings.
Yesterday, Tennessee Governor Bill Haslam signed the Tennessee ABLE Act into Law, giving State Treasurer David H. Lillard, Jr. the authority to create and offer tax-advantaged investment plans to help families of those with disabilities save money for a variety of qualifying expenses.
The legislation, passed unanimously by the 109th General Assembly, establishes an Achieving a Better Life Experience (ABLE) Program in accordance with federal legislation.
«Read the rest of this article»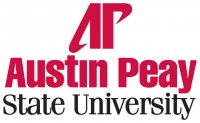 Clarksville, TN – All students should have the opportunity to create tomorrow's technology, and that is why the Austin Peay State University Department of Computer Science and Information Technology is joining thousands of other institutions in celebrating Computer Science Education Week.
An annual program, Computer Science Education Week is dedicated to celebrating and promoting the importance of computer science education. «Read the rest of this article»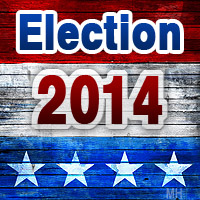 Clarksville, TN – On October 7th, 2014 the Coffee Party of Clarksville, Tennessee will host "Coffee with The Candidates Political Forum" at G's Pancake House Restaurant, located at 803 South Riverside Drive, Clarksville, TN beginning at 6:30pm.
There will be candidates from the Democratic Party, Republican Party, Independent Party, Green Party, Tea Party, Constitution Party, Libertarian Party and more, who are running for U.S. Senate, U.S. Congress, Tennessee Governor, and Tennessee State Representative.
«Read the rest of this article»
Written by Tom Vilsack
Secretary of the U.S. Department of Agriculture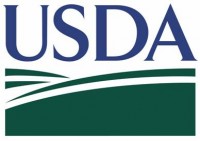 Washington, DC – This year, passage of a long-term, comprehensive Food, Farm and Jobs Bill is critical to providing certainty for U.S. producers. This includes the continued availability of conservation programs that give our farmers, ranchers and private foresters the means to conserve the soil, protect our water and sustain America's natural resources.
Thanks to programs provided by the Farm Bill, USDA has been able to enroll a record number of private lands in conservation practices. Over the past four years, we have worked with more than 500,000 producers, landowners and private foresters on projects that help the environment, while providing a new source of income. «Read the rest of this article»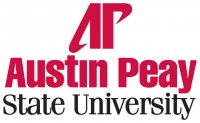 Clarksville, TN – Earlier this spring, a bidding war erupted on the Austin Peay State University campus. Specifically, several different departments were fighting over the honor to pay for biology student Eva Grebe to attend the annual Council on Undergraduate Research's Posters on the Hill Convention in Washington, D.C.
Only 60 out of 800 applicants nationwide are accepted to attend the convention. Grebe was the only Tennessee college student to be invited.
«Read the rest of this article»
Washington, D.C. – Following the January tax law changes made by Congress under the American Taxpayer Relief Act (ATRA), the Internal Revenue Service announced today it plans to open the 2013 filing season and begin processing individual income tax returns on January 30th.
The IRS will begin accepting tax returns on that date after updating forms and completing programming and testing of its processing systems. This will reflect the bulk of the late tax law changes enacted January 2nd. The announcement means that the vast majority of tax filers — more than 120 million households — should be able to start filing tax returns starting January 30th. «Read the rest of this article»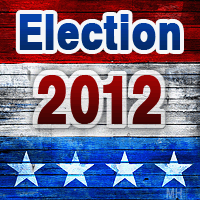 Clarksville, TN – The Credo for Congress campaign will be hosting a watch party for the 2012 Presidential Debate at their Campaign Headquarters located at 420-A Madison Street, Clarksville, TN.
This is open to the public and will begin promptly at 6:00pm on Wednesday, October 5th.
Finger food and refreshments will be provided. «Read the rest of this article»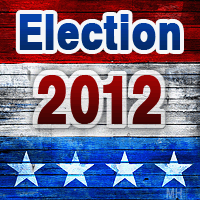 Clarksville, TN – The Credo for Congress campaign will have a grand opening of their new headquarters on Thursday, September 6th. This event will begin promptly at 6:00pm with a live telecast of the Democratic National Convention leading up to President Obama's acceptance speech.
Credo Amouzouvik is a combat wounded Iraq War veteran. He is running for U.S. Congress in Tennessee's 7th District against incumbent Marsha Blackburn.
Mr. Amouzouvik will be attending the Democratic National Convention in Charlotte, NC, so staff members from his campaign will be on hand to answer questions, and distribute literature, to include signage, for all visitors. Food will be provided for guests.
Consumers Union Ad Focuses on Need to Close Loophole as Senate Prepares to Vote on FDA User Fee Act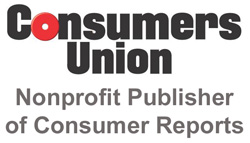 Washington, D.C. – Consumers Union, the policy and advocacy arm of Consumer Reports, is calling attention to a dangerous medical device loophole that puts patients at risk in a full-page print ad in Politico.
The ad is running as the Senate prepares to vote on a bill this week to reauthorize the statute governing medical device oversight.
The ad notes that the FDA does not have the power under current law to require device makers to prove they have fixed design flaws when they want to sell a new device based on one that has been recalled by manufacturers for safety problems. «Read the rest of this article»