Topic: U.S. Department of Energy
Written by Francis Reddy
NASA's Goddard Space Flight Center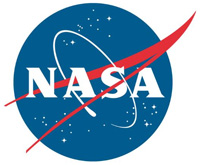 Greenbelt, MD – An international team of scientists studying what amounts to a computer-simulated "pulsar in a box" are gaining a more detailed understanding of the complex, high-energy environment around spinning neutron stars, also called pulsars.
The model traces the paths of charged particles in magnetic and electric fields near the neutron star, revealing behaviors that may help explain how pulsars emit gamma-ray and radio pulses with ultraprecise timing.
«Read the rest of this article»

Clarksville, TN – The night sky is darker, the stars brighter, in Mount Pleasant, Tennessee. The rural town sits about an hour south of Nashville, where the heavens are dimmed by excessive light pollution, and as a girl, Deborah Gulledge became curious about the brilliant stars above her home.
"I was always interested in astronomy," she said recently.
«Read the rest of this article»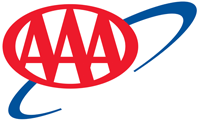 Washington, D.C. – For the first quarter of the year, gas prices have been expensive. On average, motorists are paying a quarter more than at the same time last year.
While pump prices have dipped in recent weeks, this is not a trend consumers should expect to linger. AAA forecasts the national gas price average will be as much as $2.70/gallon this spring – a costly pump price Americans have not paid since summer of 2015 when prices hit $2.81.
«Read the rest of this article»
Written by Laurie Cantillo / Dwayne Brown
NASA Headquarters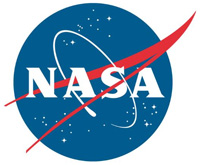 Washington, D.C. – Color-discerning capabilities that NASA's Curiosity rover has been using on Mars since 2012 are proving particularly helpful on a mountainside ridge the rover is now climbing.
These capabilities go beyond the thousands of full-color images Curiosity takes every year: The rover can look at Mars with special filters helpful for identifying some minerals, and also with a spectrometer that sorts light into thousands of wavelengths, extending beyond visible-light colors into infrared and ultraviolet. These observations aid decisions about where to drive and investigations of chosen targets.
«Read the rest of this article»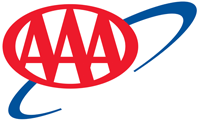 Tampa Bay, FL – At $2.45, today's national gas price average is the highest recorded price for a gallon of unleaded gasoline so far this year.
The near-term combinations of numerous refinery and pipeline shut downs, tightened access to supply levels in the Gulf and anticipated high gasoline demand surrounding Labor Day weekend, means motorists may not have seen the full impact of Harvey at the pump.
«Read the rest of this article»
Written by Elizabeth Landau
NASA's Jet Propulsion Laboratory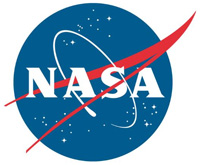 Pasadena, CA – What is our universe made of, and has its composition changed over time? Scientists have new insights about these fundamental questions, thanks to an international collaboration of more than 400 scientists called the Dark Energy Survey (DES).
Three scientists from NASA's Jet Propulsion Laboratory in Pasadena, California, are part of this group that is helping to further our understanding of the structure of the universe.
The advances in astrophysics from DES are crucial to preparations for two upcoming space missions that will probe similar questions about the nature of the universe: ESA's Euclid mission (which has significant NASA participation) and NASA's Wide-Field Infrared Survey Telescope mission, both expected to launch in the 2020s.
«Read the rest of this article»
Written by Carol Rasmussen
NASA's Earth Science News Team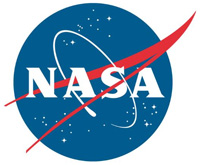 Washington, D.C. – A new NASA study shows that updrafts are more important than previously understood in determining what makes clouds produce drizzle instead of full-sized raindrops, overturning a common assumption.
The study offers a pathway for improving accuracy in weather and climate models' treatments of rainfall — recognized as one of the greater challenges in improving short term weather forecasts and long-term climate projections.
The research by scientists at NASA's Jet Propulsion Laboratory in Pasadena, California; UCLA; and the University of Tokyo found that low-lying clouds over the ocean produce more drizzle droplets than the same type of cloud over land. The results are published online in the Quarterly Journal of the Royal Meteorological Society.
«Read the rest of this article»
Written by Francis Reddy
NASA's Goddard Space Flight Center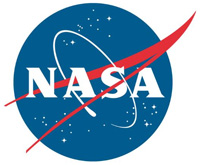 Greenbelt, MD – A combined analysis of data from NASA's Fermi Gamma-ray Space Telescope and the High Energy Stereoscopic System (H.E.S.S.), a ground-based observatory in Namibia, suggests the center of our Milky Way contains a "trap" that concentrates some of the highest-energy cosmic rays, among the fastest particles in the galaxy.
"Our results suggest that most of the cosmic rays populating the innermost region of our galaxy, and especially the most energetic ones, are produced in active regions beyond the galactic center and later slowed there through interactions with gas clouds," said lead author Daniele Gaggero at the University of Amsterdam. "Those interactions produce much of the gamma-ray emission observed by Fermi and H.E.S.S."
«Read the rest of this article»
Written by Andrew Good
NASA's Jet Propulsion Laboratory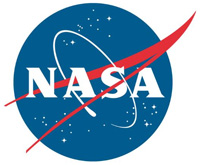 Pasadena, CA – Artificial intelligence is changing how we study Mars.
A.I. software on NASA's Curiosity Mars rover has helped it zap dozens of laser targets on the Red Planet this past year, becoming a frequent science tool when the ground team was out of contact with the spacecraft. This same software has proven useful enough that it's already scheduled for NASA's upcoming mission, Mars 2020.
A new paper in Science: Robotics looks at how the software has performed since rolling out to Curiosity's science team in May 2016. The AEGIS software, or Autonomous Exploration for Gathering Increased Science, has been used to direct Curiosity's ChemCam instrument 54 times since then. It's used on almost every drive when the power resources are available for it, according to the paper's authors.
«Read the rest of this article»
Written by Curtis Johnson
Tennessee State Representative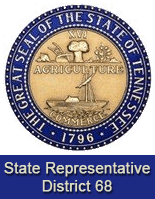 Nashville, TN – The House Finance, Ways and Means Subcommittee will consider legislation next week requiring the Tennessee Department of Health (DOH) to identify individuals who are in the top 20 percent of prescribers of opioids in the state. After being identified and notified of the high volume opioid prescriber status, this legislation requires the prescribers to comply with certain requirements.
The legislation aims to address Tennessee's status as second in the nation in abuse of opiates.
Under current law, the DOH monitors the 100 highest volume opioid prescribers in Tennessee. HB 1207 calls for DOH, in addition, to look at prescribers who are at high-risk based on clinical criteria, such as overdoses or dangerous drug combinations.
«Read the rest of this article»