Topic: U.S. Department of Justice

Clarksville, TN – The Clarksville Police Department is partnering with Starbucks to bring together members of the community and officers in an informal environment to learn more about each other in a relaxed one-on-one interaction.
Oftentimes, the majority of contact between the public and law enforcement are during emergencies or very emotional situations, which do not provide a good opportunity for relationship building.
«Read the rest of this article»
Remarks prepared for delivery at press briefing.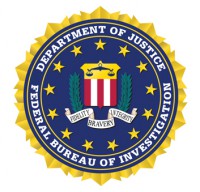 Washington, D.C. – Good morning. I'm here to give you an update on the FBI's investigation of Secretary Clinton's use of a personal e-mail system during her time as Secretary of State.
After a tremendous amount of work over the last year, the FBI is completing its investigation and referring the case to the Department of Justice for a prosecutive decision. What I would like to do today is tell you three things: what we did; what we found; and what we are recommending to the Department of Justice.
This will be an unusual statement in at least a couple ways. First, I am going to include more detail about our process than I ordinarily would, because I think the American people deserve those details in a case of intense public interest.
«Read the rest of this article»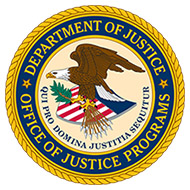 Nashville, TN – Demetrius Duncan, aka Whirley, 34, of Clarksville, Tennessee, was sentenced today to life in prison for his role in a large cocaine distribution conspiracy, announced David Rivera, U.S. Attorney for the Middle District of Tennessee.  There is no parole from federal sentences.
Duncan, along with Chris Young, aka Soulja C and Alto Parnell, aka AP, were indicted in January 2011 and convicted at a jury trial on August 23rd, 2013, of participating in a lengthy conspiracy to distribute 500 grams or more of cocaine and 280 grams or more of crack cocaine.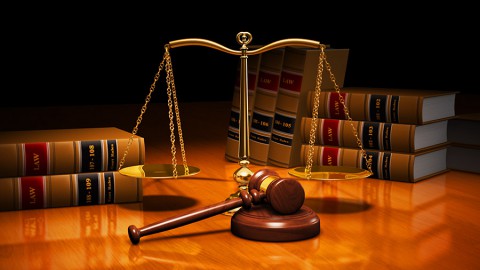 «Read the rest of this article»

Clarksville, TN – Clarksville Mayor Kim McMillan is proud to announce that the City of Clarksville is receiving over $1.7 million dollars in grant funds from the U.S. Department of Justice's COPS Hiring Program (CHP).
The grant funds may be used over a three-year period and will be used to hire 14 new police officers. Although the City was informed of the grant's award on September 29th, the effective date was September 1st, 2014. It is anticipated that the 14 new officers will be hired by June 30th, 2015.
«Read the rest of this article»
'It Has To Stop' Hopes To Education, Inspire Action in Tennessee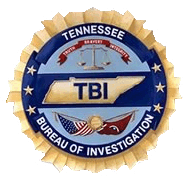 Nashville, TN – Today, the Tennessee Bureau of Investigation officially launched a new outreach to raise awareness of human trafficking in Tennessee.
The campaign, titled "IT Has To Stop," hopes to increase awareness of human trafficking in Tennessee and beyond. The centerpiece of the campaign, ITHasToStop.com, features information, current research and statistics, video, important contacts, and links for visitors to join nonprofits and other groups in the efforts to curb trafficking in Tennessee. Visitors can also connect with the campaign on designated Facebook and Twitter accounts.
«Read the rest of this article»
FBI Works Cooperatively with Federal Partners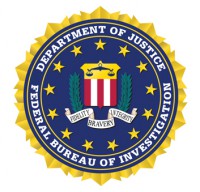 Washington, DC – A Georgia woman was recently sentenced to 27 years in prison for stealing the identities of nursing home patients and using their information to apply online for about half a million dollars in fraudulent tax refunds from the Internal Revenue Service (IRS).
Criminals who use stolen personally identifiable information to line their own pockets perpetrate a wide variety of fraudulent financial schemes, like hacking into online accounts, submitting phony insurance claims, and applying for loans and credit cards. Increasingly, though, tax refund fraud using stolen identities is fast becoming a favorite money-making endeavor of the criminal element.
«Read the rest of this article»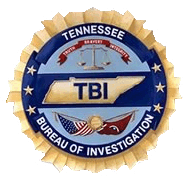 Nashville, TN – The Tennessee Bureau of Investigation is calling all 5th graders from across the state to participate in the United States Department of Justice (DOJ) 2014 National Missing Children's Day poster contest by entering at the state level for a chance to be selected as the national winner and awarded a free trip to Washington D.C.
The purpose of the contest is to demonstrate America's united effort to bring missing children home safely, while highlighting the importance of proactive education programs.
«Read the rest of this article»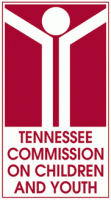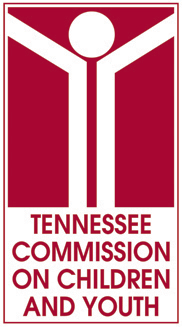 Clarksville, TN – On April 20th, 2013 the Montgomery County Disproportionate Minority Contact (DMC) Task Force will host its 3rd Annual Joint Conference on Juvenile Justice at the Austin Peay State University, Morgan University Center, Clarksville TN, on the 3rd floor from 8:30am–3:00pm.
The purpose of the conference is the prevention of juvenile delinquency via increasing the awareness of issues, programs and resources available to youth, parents, teachers, college students, advocates, officers of the court, and concerned citizens.
The DMC Task Force is a state of Tennessee government program that operates under the umbrella of the Governor's office, the Tennessee Commission on Children and Youth and the Austin Peay State University Juvenile Justice Grant. «Read the rest of this article»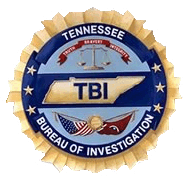 Nashville, TN – The Tennessee Bureau of Investigation today announced the winner of the state's 2013 Missing Children's Poster Contest whose entry will be submitted to the national United States Department of Justice (DOJ) poster contest this spring on behalf of the State of Tennessee.
This year's winner is 11-year-old Paisley Epps, a 5th grade student who attends Dover Elementary in Dover, Tennessee. Her artwork was chosen by the judges because of how she clearly demonstrated the theme "Bring Our Missing Children Home."
«Read the rest of this article»
Part of Wider Effort to Protect Taxpayers, Prevent Refund Fraud
Washington, D.C. – Continuing a year-long enforcement push against refund fraud and identity theft, the Internal Revenue Service today announced the results of a massive national sweep in recent weeks targeting identity theft suspects in 32 states and Puerto Rico, which involved 215 cities and surrounding areas.
The coast-to-coast effort against 389 identity theft suspects led to 734 enforcement actions in January, including indictments, informations, complaints and arrests. The effort comes on top of a growing identity theft effort that led to 2,400 other enforcement actions against identity thieves during fiscal year 2012.
http://www.youtube.com/watch?v=nOt7U23n5lc
«Read the rest of this article»