Topic: U.S. Department of Justice
FBI Works Cooperatively with Federal Partners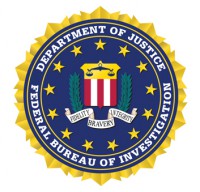 Washington, DC – A Georgia woman was recently sentenced to 27 years in prison for stealing the identities of nursing home patients and using their information to apply online for about half a million dollars in fraudulent tax refunds from the Internal Revenue Service (IRS).
Criminals who use stolen personally identifiable information to line their own pockets perpetrate a wide variety of fraudulent financial schemes, like hacking into online accounts, submitting phony insurance claims, and applying for loans and credit cards. Increasingly, though, tax refund fraud using stolen identities is fast becoming a favorite money-making endeavor of the criminal element.
«Read the rest of this article»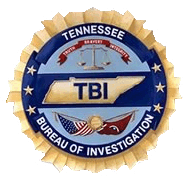 Nashville, TN – The Tennessee Bureau of Investigation is calling all 5th graders from across the state to participate in the United States Department of Justice (DOJ) 2014 National Missing Children's Day poster contest by entering at the state level for a chance to be selected as the national winner and awarded a free trip to Washington D.C.
The purpose of the contest is to demonstrate America's united effort to bring missing children home safely, while highlighting the importance of proactive education programs.
«Read the rest of this article»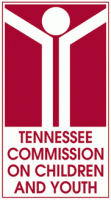 Clarksville, TN – On April 20th, 2013 the Montgomery County Disproportionate Minority Contact (DMC) Task Force will host its 3rd Annual Joint Conference on Juvenile Justice at the Austin Peay State University, Morgan University Center, Clarksville TN, on the 3rd floor from 8:30am–3:00pm.
The purpose of the conference is the prevention of juvenile delinquency via increasing the awareness of issues, programs and resources available to youth, parents, teachers, college students, advocates, officers of the court, and concerned citizens.
The DMC Task Force is a state of Tennessee government program that operates under the umbrella of the Governor's office, the Tennessee Commission on Children and Youth and the Austin Peay State University Juvenile Justice Grant. «Read the rest of this article»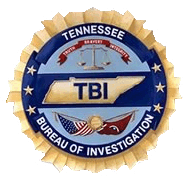 Nashville, TN – The Tennessee Bureau of Investigation today announced the winner of the state's 2013 Missing Children's Poster Contest whose entry will be submitted to the national United States Department of Justice (DOJ) poster contest this spring on behalf of the State of Tennessee.
This year's winner is 11-year-old Paisley Epps, a 5th grade student who attends Dover Elementary in Dover, Tennessee. Her artwork was chosen by the judges because of how she clearly demonstrated the theme "Bring Our Missing Children Home."
«Read the rest of this article»
Part of Wider Effort to Protect Taxpayers, Prevent Refund Fraud
Washington, D.C. – Continuing a year-long enforcement push against refund fraud and identity theft, the Internal Revenue Service today announced the results of a massive national sweep in recent weeks targeting identity theft suspects in 32 states and Puerto Rico, which involved 215 cities and surrounding areas.
The coast-to-coast effort against 389 identity theft suspects led to 734 enforcement actions in January, including indictments, informations, complaints and arrests. The effort comes on top of a growing identity theft effort that led to 2,400 other enforcement actions against identity thieves during fiscal year 2012.
«Read the rest of this article»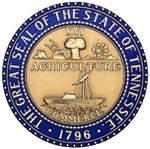 Nashville, TN – Tennessee Governor Bill Haslam rolled out a comprehensive statewide campaign designed to inform Tennesseans about the consequences of violating the "I Hate Meth Act," which took effect on July 1st, 2011. The announcement took place in coordination with the Tennessee Sheriffs' Association meeting in Nashville.
"The goal of this campaign is to communicate the harsh consequences of violating our anti-meth law," Haslam said. "We want to deter people from making and using meth in our state, which will save lives, protect children, save taxpayer dollars, and make Tennessee safer overall." «Read the rest of this article»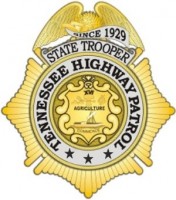 Nashville, TN – The Tennessee Highway Patrol named Trooper Dwayne Stanford the 2011 Trooper of the Year at an award ceremony held Thursday evening. This marks the second consecutive year Trooper Stanford, a third generation State Trooper, has earned the honor. He was also recognized in Tennessee Governor Bill Haslam's State of the State address in January.
Additionally, seven other State Troopers received Trooper of the Year honors in their respective districts. Awards were also given to the Investigator of the Year and Interdiction Trooper of the Year, while 10 troopers were also recognized for their DUI enforcement. «Read the rest of this article»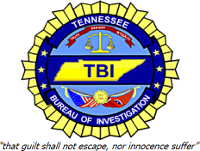 Nashville, TN – Today, the Tennessee Bureau of Investigation announced the winner of the state's Missing Children Poster Contest. Congratulations to 10-year-old Ryley Parker from Gray, Tennessee, who is a home schooled student. 
 
Ryley's artwork was chosen because of the different forms of transportation he used to portray the different ways missing children could be transported back to their families. The 5th grade winner enjoys building with Legos, art class, reading, nature, animals and collects antique fishing lures, coins and Star Wars figures.
«Read the rest of this article»
Washington, D.C. – The violent crime rate declined from 19.3 to 17.1 victimizations per 1,000 persons during 2009, the Bureau of Justice Statistics (BJS) in the Office of Justice Programs, U.S. Department of Justice, announced today. This decline continued a longer-run decline from 51.2 victimizations per 1,000 persons in 1994 and brought violent crime rates to their lowest levels since 1973, the first year that BJS collected data from crime victims through its National Criminal Victimization Survey (NCVS).
The property crime rate declined during 2009 from 134.7 to 127.4 crimes per 1,000 households, primarily as a result of a decrease in theft.  This decline continued a longer-term trend of declining rates from 553.6 crimes per 1,000 households in 1975. 
In 2009, an estimated 4.3 million violent crimes (rapes or sexual assaults, robberies, aggravated assaults and simple assaults) occurred, as well as an estimated 15.6 million property crimes (burglaries, motor vehicle thefts and household thefts) and 133,000 personal thefts (picked pockets and snatched purses). These offenses included both crimes reported and unreported to police. «Read the rest of this article»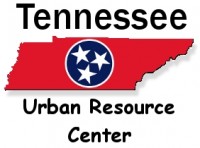 The Tennessee Urban Resource Center held a press conference to  announce that legal teams that will be involved in helping to insure that the residents of the Lincoln Homes Public Housing Projects gets a fair shake when it comes to the implementation of the City of Clarksville's Smart Growth 2030 Master Plan which calls for the demolition of the Lincoln Homes Public Housing Projects, and the relocation of its current residents.
Many residents fear that their homes will be taken away from them under this plan and that they will then be placed in housing units that are not going to be affordable to low income people.
«Read the rest of this article»