Topic: U.S. President

Nashville, TN – Tennessee Governor Bill Haslam and Department of Veterans Services Commissioner Many-Bears Grinder have announced September 24th-30th, 2017 as Student Veterans Week for their contributions to enrich campuses statewide.
In 1944, just weeks after the D-Day invasion, President Franklin Delano Roosevelt signed into law the Servicemen's Readjustment Act, commonly known as the GI Bill which provides veterans with access to education, employment and housing opportunities.
«Read the rest of this article»
Congressman Marsha Blackburn
7th District of Tennessee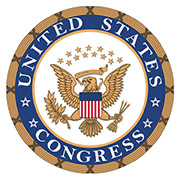 Washington, D.C. – As the stories in the media on health care seemingly change from day to day, one thing remains clear: Americans deserve action. We must act. In addition to speaking with many of you, I spoke on a number of shows this week about the need to get something done on health care and what the Senate can do to make some progress on this issue.
The Senate is now considering a bill that has previously passed to repeal Obamacare with a two-year delay to allow Congress the time to craft and debate legislation that truly addresses the root problems of our high health care costs.
«Read the rest of this article»
Written by Jen Rae Wang
NASA's Headquarters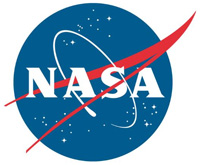 Washington, D.C. – Vice President Mike Pence thanked employees at NASA's Kennedy Space Center in Florida for their commitment to America's continued leadership in the space frontier during a visit to America's multi-user spaceport on Thursday.
"Let us do what our nation has always done since its very founding and beyond: We've pushed the boundaries on frontiers, not just of territory, but of knowledge. We've blazed new trails, and we've astonished the world as we've boldly grasped our future without fear," the Vice President told employees, government dignitaries and space industry leaders in remarks at the facility's iconic Vehicle Assembly Building, where the new Space Launch System (SLS) rocket and Orion spacecraft will be prepared ahead of launches to the moon, and eventually to Mars and beyond.
«Read the rest of this article»
Written by Curtis Johnson
Tennessee State Representative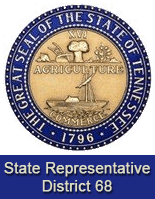 Nashville, TN – The first session of the 110th Tennessee General Assembly adjourned on May 10th, 2017, after passing major legislation that will benefit Tennesseans for generations to come. This is Part 2 of a 12 Part report.
This includes a measure making Tennessee the first state in the nation to offer all adults without a degree tuition-free access to community college; a new law rebuilding a safe and reliable transportation network, while reallocating revenues to maximize taxpayers' return on that investment; and a bill which provides a responsible path to improve access to broadband through investment, deregulation, and education.
Action in the General Assembly also included passage of a balanced budget which takes on no new debt, as well as legislation protecting the elderly, enhancing the state's robust job growth, cracking down on crime, and boosting efforts as the fastest improving state in the nation in K-12 student achievement. Following is a report on key legislation passed this year.
«Read the rest of this article»

Nashville, TN – Tennessee Governor Bill Haslam has requested that President Donald Trump declare a major disaster in Tennessee from the severe storms and straight-line winds of May 27th, and May 28th, 2017, in order to make federal assistance available for recovery efforts in the State's impacted city and county jurisdictions.
"Community leaders, emergency managers, first responders, local officials and non-profits across Tennessee have worked tirelessly to help their neighbors recover from the impacts of the severe storms," Haslam said.
«Read the rest of this article»
AAA reports Tennessee Gas Prices Slip Lower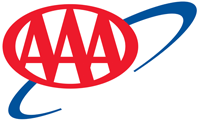 Tampa, FL – Tennessee gas prices declined almost a full cent during the past week. Gas prices in Tennessee averaged $2.11 on Sunday, according to AAA, whose data is collected from credit card swipes and direct feeds from 120,000 gas stations nationwide, in cooperation with OPIS and Wright Express.
The state average is 3 cents less than a month ago, and 9 cents less than this time last year. Summer gas prices averaged $2.03 last year, and $2.45 the year before.
«Read the rest of this article»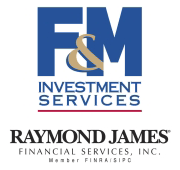 Clarksville, TN – The May Employment Report was generally disappointing. Nonfarm payrolls rose by 138,000 (median forecast: +185,000), while figures for March and April were revised a net 66,000 lower.
Retail payrolls fell for the fourth consecutive month (down more than 80,000 since January, which is more than the total number of coal miners). The unemployment rate dipped to 4.3%, a 16-year low, partly reflecting a sharp drop in the rate for young adults (which could reflect a seasonal adjustment issue, although the trend is clearly lower).
«Read the rest of this article»
By The President Of The United States of America
A Proclamation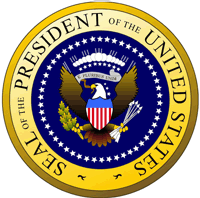 Washington, D.C. – Memorial Day is our Nation's solemn reminder that freedom is never free. It is a moment of collective reflection on the noble sacrifices of those who gave the last measure of devotion in service of our ideals and in the defense of our Nation. On this ceremonious day, we remember the fallen, we pray for a lasting peace among nations, and we honor these guardians of our inalienable rights.
This year, we commemorate the centennial anniversary of America's entry into World War I. More than 4.7 million Americans served during The Great War, representing more than 25 percent of the American male population between the ages of 18 and 31 at the time. We remember the more than 100,000 Americans who sacrificed their lives during "The War to End All Wars," and who left behind countless family members and loved ones. We pause again to pray for the souls of those heroes who, one century ago, never returned home after helping to restore peace in Europe.
«Read the rest of this article»
Clarksville, TN – I'm honored to serve as Mayor of the City of Clarksville, the home of Fort Campbell and a large number of military veterans and military families.
And it's an honor to lead our Community on Memorial Day, as we honor and remember those service members who died in battle or as a result of wounds sustained in war.
It's fitting, as well, to thank all who are serving or have served in the U.S. Armed Forces, and their family members. We take time to remember their dedicated service and the sacrifices they have made.
«Read the rest of this article»
NASA Headquarters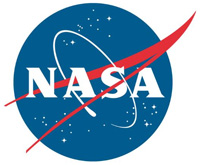 Washington, D.C. – In February, NASA began an effort looking at the feasibility of putting crew aboard the first integrated flight of the Space Launch System rocket and Orion spacecraft — Exploration Mission-1, or EM-1. After weighing the data and assessing all implications, the agency will continue pursuing the original plan for the first launch, as a rigorous flight test of the integrated systems without crew.
However, engineers will apply insights gained from the effort to the first flight test and the integrated systems to strengthen the long-term push to extend human presence deeper into the solar system.
«Read the rest of this article»