Topic: U.S. President
Congressman Marsha Blackburn
7th District of Tennessee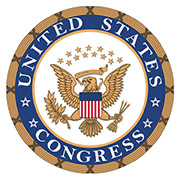 Washington, D.C. – The Tennessee Valley Corridor summit is an annual event bringing together the best of our innovators, engineers and technologists. It was an honor to return to provide an update on some of our work.
We had a wonderful discussion about ways that the United States will continue to lead the world when it comes to technology. Whether it's the transition from 4G to 5G, which will bring industries together to develop new technologies, or how self-driving cars factor into that equation, America must lead.
«Read the rest of this article»
U.S. President Donald J. Trump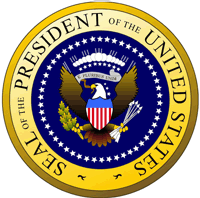 Washington, D.C. – On Memorial Day, we pause in solemn gratitude to pay tribute to the brave patriots who laid down their lives defending peace and freedom while in military service to our great Nation. We set aside this day to honor their sacrifice and to remind all Americans of the tremendous price of our precious liberty.
Throughout the history of our Republic, courageous Americans have purchased our cherished freedom with their lives. Our 151 national cemeteries serve as the final resting place for millions of people, including veterans from every war and conflict, many of whom died while serving our country.
«Read the rest of this article»
Austin Peay State University

Clarksville, TN – Earlier this year, Dr. Dwayne Estes, Austin Peay State University professor of botany, was eating lunch with Henry Paulson, the former U.S. Treasury Secretary under President George W. Bush, and his wife, Wendy Paulson, when the conversation suddenly turned to prairies.
Between bites, Estes explained that for thousands of years, grasslands covered much of the southern United States, but today, more than 90 percent of this vast habitat, along with the different creatures that called these grasslands home, has disappeared.
«Read the rest of this article»
Clarksville-Montgomery County has 2nd Cheapest Gas Prices in Tennessee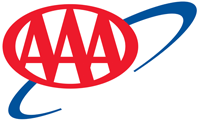 Tampa, FL – Gas prices rocketed higher last week in most markets, due to reductions in domestic supply and the oil market's response to the President's decision to leave the Iran Nuclear Deal.
Tennessee gas prices rose 3 cents during the past week. The average price in Tennessee now sits at $2.62 per gallon – the highest daily price since November 2014. See today's price.
«Read the rest of this article»

Clarksville, TN – The 2018 National Police Week (NPW) is May 13th through May 19th. The local Law Enforcement Memorial Ceremony will be held May 14th, 2018, 10:30am at Clarksville Police Headquarters, 135 Commerce Street. The public is invited to attend.
In 1962, President John F. Kennedy signed Public Law 87-726 designating May 15th as Peace Officers' Memorial Day, and the week in which May 15th falls as National Police Week.
«Read the rest of this article»
NASA's Armstrong Flight Research Center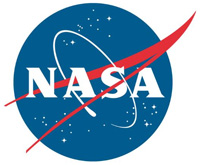 Edwards, CA – There was a time when people and goods were moved through the crowded city on the ground, restricted to the busy street surfaces by necessity and gravity.
So, inspired visionaries considered new ways to get about town and dreamt of innovative flying machines that could safely transport passengers and ship cargo within the urban jungle by rising above the congestion below.
No, we're not talking about the Wright Brothers in 1903.
This is the new era in air transportation that NASA and a community of government, industry and academic partners are working together on, right now.
«Read the rest of this article»
Clarksville-Montgomery County has the Third Cheapest Gas Prices in Tennessee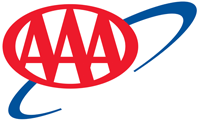 Tampa, FL – Tennessee gas prices averaged $2.59 on Sunday. See today's price.
The state average is the same as last week, and 22 cents less than the national average. However, Tennessee motorists are paying 47 cents more per gallon than this time last year.
The rising price of oil may drag gas prices higher this week. Oil prices reached a new 2018 high, on the belief that President Trump may pull out of the Iran Nuclear Deal. Such a move would likely reinstate sanctions, resulting in reduced global supply, and higher fuel prices.
«Read the rest of this article»
Clarksville, TN – Clarksville Mayor Kim McMillan directs that the U.S., State and City flags be flown at half-staff at all City of Clarksville offices and facilities through sunset Saturday, April 21st, 2018 the day of former First Lady Barbara Bush's internment.
This is in keeping with the Presidential proclamation to fly the U.S. Flag at half-staff as a mark of respect for the memory of the Mrs. Bush.
«Read the rest of this article»
NASA Headquarters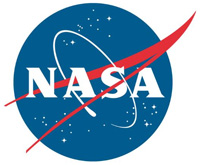 Washington, D.C. – "The directive I am signing today will refocus America's space program on human exploration and discovery. It marks a first step in returning American astronauts to the Moon for the first time since 1972, for long-term exploration and use.
This time, we will not only plant our flag and leave our footprints — we will establish a foundation for an eventual mission to Mars, and perhaps someday, worlds beyond."
–President Donald Trump
«Read the rest of this article»
Written by Curtis Johnson
Tennessee State Representative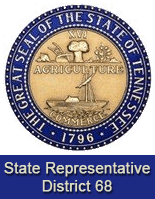 Nashville, TN – Next week, the full House will consider legislation that seeks to place the nation's motto, "In God We Trust," in all Tennessee schools. House Bill 2368 calls for the motto be displayed in a prominent location. The establishment of this motto was signed into law in 1956 by President Eisenhower, but was imprinted on U.S. coins and currency long before that time.
According to a 2003 joint poll by USA Today, CNN, and Gallup, 90% of Americans support the inscription "In God We Trust" on U.S. coins.
In 2006, on the 50th anniversary of its adoption, the United States Senate reaffirmed "In God We Trust" as the official national motto of the United States of America
«Read the rest of this article»