Topic: U.S. President

Clarksville, TN – The All State, student newspaper at Austin Peay State University, earned two first place awards in Best News Editorial Artist/Illustrator and On-site Op-ed Writing and eight additional awards from the annual Southeast Journalism Conference during on Friday, February 16th, 2018.
«Read the rest of this article»
Clarksville, TN – Clarksville Mayor Kim McMillan directs that the U.S., State and City flags be flown at half-staff at all City of Clarksville offices and facilities until sunset Monday, February 19th, 2018.
This is in keeping with the Presidential proclamation to fly the U.S. Flag at half-staff as a mark of respect for the victims of the Parkland, Florida, school tragedy.
«Read the rest of this article»
Congressman Marsha Blackburn
7th District of Tennessee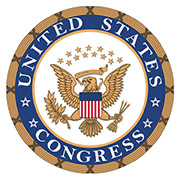 Washington, D.C. – At President Donald Trump's first State of the Union address, he invited a very important guest from our own Clarksville, TN. We all know that any person who signs up for the armed services already exhibits an extraordinary character.
The sacrifice that they, and their families, make to serve our country is beyond measure. Through their commitment to protecting our nation, we are forever in their debt. America is the greatest country on earth, but it can only remain so because of the selfless acts of those who serve in our military.
«Read the rest of this article»
Congressman Marsha Blackburn
7th District of Tennessee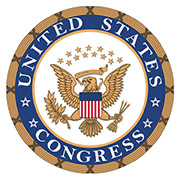 Washington, D.C. – As many of you know, last Friday at midnight, the government shut down. The Democrats in the Senate showed their constituents, and every American, that they chose to forgo funding for our military, our elderly, and our children in order to fulfill their political agenda.
And if you remember, this was an agenda that President Trump was very clear on. The President told the Democrats that if they wanted a DACA deal, then they had to come to the negotiation table. Once there was funding for the border wall, an end to chain migration, and an end of the visa lottery system, President Trump would allow a DACA deal.
«Read the rest of this article»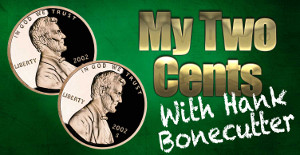 Clarksville, TN – We're a little over a week from the NFL's premier event, the Super Bowl. It's been a tumultuous year for the sports league that has its own day of the week.
The controversy started with former San Francisco Giant quarterback, Colin Kaepernick, taking a knee during the playing of the National Anthem. Other players started doing the same thing. They each gave their reasons for the protest, but the insult was not taken lightly by fans.
«Read the rest of this article»
Written by Preston Dyches
NASA's Jet Propulsion Laboratory Media Relations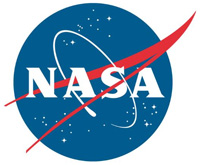 Pasadena, CA – Sixty years ago next week, the hopes of Cold War America soared into the night sky as a rocket lofted skyward above Cape Canaveral, a soon-to-be-famous barrier island off the Florida coast.
The date was January 31st, 1958. NASA had yet to be formed, and the honor of this first flight belonged to the U.S. Army. The rocket's sole payload was a javelin-shaped satellite built by the Jet Propulsion Laboratory in Pasadena, California. Explorer 1, as it would soon come to be called, was America's first satellite.
«Read the rest of this article»

Clarksville, TN – Clarksville Police Captain David Crockarell and Lieutenant Phil Ashby were among the Two hundred and twenty-two law enforcement officers graduating from the FBI National Academy Program at Quantico, Virginia, December 15th, 2017.
The 270th Session of the National Academy consisted of men and women from 49 states. Included in the class were members of law enforcement agencies from the District of Columbia, 20 international countries, three military organizations, and four federal civilian organizations.
«Read the rest of this article»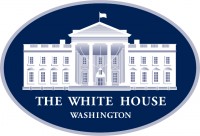 Washington, D.C. – The Reverend Dr. Martin Luther King, Jr., dedicated his life to a vision: that all Americans would live free from injustice and enjoy equal opportunity as children of God.
His strong, peaceful, and lifelong crusade against segregation and discrimination brought our Nation closer to the founding ideals set forth in the Constitution and the Declaration of Independence.
Today, as we come together to honor Dr. King, we know that America is stronger, more just, and more free because of his life and work.
«Read the rest of this article»
NASA Headquarters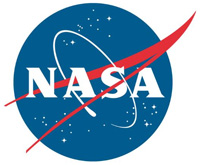 Washington, D.C. – Astronaut John Young, who walked on the Moon during Apollo 16 and commanded the first space shuttle mission, died Friday, January 5th, 2018, at the age of 87 from complications of pneumonia. Young began his impressive career at NASA in 1962, when he was selected from among hundreds of young pilots to join NASA's second astronaut class, known as the "New Nine."
"Today, NASA and the world have lost a pioneer," acting NASA Administrator Robert Lightfoot said in a statement. "Astronaut John Young's storied career spanned three generations of spaceflight; we will stand on his shoulders as we look toward the next human frontier.
«Read the rest of this article»
Written by Jen Rae Wang
NASA's Headquarters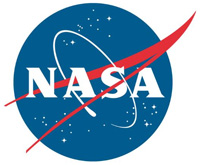 Washington, D.C. – United States President Donald Trump is sending astronauts back to the Moon.
The president Monday signed at the White House Space Policy Directive 1, a change in national space policy that provides for a U.S.-led, integrated program with private sector partners for a human return to the Moon, followed by missions to Mars and beyond.
The policy calls for the NASA administrator to "lead an innovative and sustainable program of exploration with commercial and international partners to enable human expansion across the solar system and to bring back to Earth new knowledge and opportunities."
«Read the rest of this article»