Topic: USDA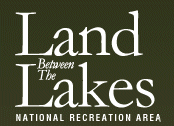 Golden Pond, KY – Every fall, beginning in September, mature bull elk in the Elk & Bison Prairie at Land Between The Lakes begin their mating season. Bugling actually sounds more like a loud squeal. The Elk & Bison Prairie is open seven days a week, from dawn to dusk.
The prairie features a 3.5-mile paved loop road. Interpretive stops help visitors view wildlife and learn more about this native habitat.
«Read the rest of this article»

Nashville, TN – A quarantine for Emerald Ash Borer, an invasive insect that destroys ash trees has been expanded to include more Tennessee counties. Bradley County, McMinn County, Meigs County and Polk County have been added to the list of areas restricted for the movement of ash trees and ash tree products.
EAB was recently found in McMinn and Polk counties and it is believed that EAB is also likely to be present in Bradley and Meigs counties. This brings the total number of Tennessee counties under a state and federal EAB quarantine to 38.
«Read the rest of this article»
September 13th workshop will train landowners to protect hemlocks from invasive pest

Nashville, TN – A small aphid-like insect has been devastating majestic hemlock trees in eastern Tennessee and the Cumberland Mountains. Treatments exist to protect these long-lived, tall evergreens. Now private landowners will have an opportunity to learn how to treat and protect their shady hemlock trees themselves.
The Tennessee Hemlock Conservation Partnership will teach the region's private landowners how to obtain and apply the necessary chemical treatments to fight hemlock woolly adelgid (HWA), the insect that threatens hemlocks. A free workshop is scheduled for Saturday, September 13th at Fall Creek Falls State Park in Van Buren County. Treatment location at park and directions will be provided to all who register for the workshop. «Read the rest of this article»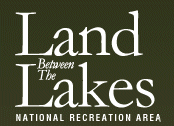 Golden Pond, KY – Labor Day weekend 2014, The Homeplace 1850's working farm will gather traditional trades and crafts people to share their knowledge of vanishing folk art skills to visitors to their annual Homeplace Trades Fair.
The fair will be Saturday and Sunday, August 30th and 31st, from 10:00am to 4:00pm, on the farm located in the Tennessee portion of Land Between The Lakes National Recreation Area.
«Read the rest of this article»
By Lindsay Buchannan of the U.S. Department of Agriculture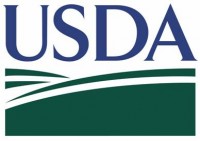 Washington, DC – Consumer demand for local food is driving the expansion of farmers markets into places of all shapes, sizes, and locations. Ferry terminals, train depots, grain mills and shipping containers all can, and are, housing farmers markets across the country.
There are 8,268 markets listed in the USDA's National Farmers Market Directory, a 76 percent increase since 2008. Managed by USDA's Agricultural Marketing Service, the directory listings reflect continued growth and demand in every region of the country. Today farmers markets are as diverse as the communities they serve and can be found in unique rural and urban spaces across the country.
«Read the rest of this article»
Written by Anne L. Alonzo
USDA Agricultural Marketing Service Administrator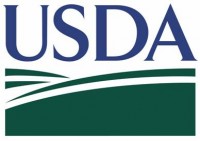 Washington, DC – The 15th Annual National Farmers Market Week is off to a great start!
Farmers markets connect and unite people living in urban and rural environments, provide access to fresh, healthy and delicious foods, and—best of all—put a face to the farmers and ranchers who produce their wonderful wares. We, in turn, can support farmers and local communities with our purchases.
«Read the rest of this article»

Nashville, TN – The Tennessee Department of Agriculture is stepping up efforts to educate livestock farmers about USDA's final Animal Disease Traceability (ADT) rule that requires the identification of livestock being transported across state lines.
The rule, which went into effect last year, provides an effective manner of tracing the movement of livestock for animal disease protection and response says state veterinarian Charles Hatcher, DVM. «Read the rest of this article»
New State Law on 'Overdose Antidote' Naloxone Use Now in Place

Nashville, TN – The Tennessee Department of Health's Vital Statistics office today released data on 2013 drug overdose deaths in the state. The 1,166 fatalities last year involved prescribed and illegal drugs, unintentional and intentional overdoses, and compares with 1,094 overdose deaths in 2012.
In each of the last two years, more people died from drug overdoses in Tennessee than in either motor vehicle accidents or homicides or suicides*.
Year
OD
MVA
Homicide
Suicide
2012
1,094
958
456
956
2013
1,116
1,008
405
1,017
Total
2,260
1,966
861
1,973
*Source:  Tennessee Department of Health, Office of Vital Records «Read the rest of this article»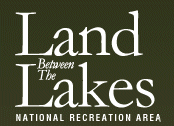 Golden Pond, KY – Land Between The Lakes National Recreation Area hosts the annual Hummingbird Festival, Saturday and Sunday, August 2nd and 3rd, from 10:00am-4:00pm at Woodlands Nature Station.
Admission to this special event is $6.00 ages 13 and up, $4.00 ages 5-12, and free for children 4 and under.
«Read the rest of this article»
DHS excels in program integrity and customer service measures

Nashville, TN - The Tennessee Department of Human Services (DHS) has been recognized by the United States Department of Agriculture (USDA) for high performance in the Supplemental Nutrition Assistance Program (SNAP).
According to the USDA, for the first time in DHS history, it has been recognized as No. 1 in the nation for most improvement in Case and Procedural Error Rate (CAPER), a measurement directly related to improvement in efficiency and customer service.Tennessee's CAPER rate decreased from 46.28 percent in FY 2012 to 23.51 percent in FY 2013. This rate also falls below the national average of 25.25 percent. «Read the rest of this article»