Topic: UT Extension Office

Clarksville, TN – Join the Clarksville Parks and Recreation department in celebration of Arbor Day on Saturday, April 13th, 2013 beginning at 9;00am at the Swan Lake Sports Complex.
Clarksvile Mayor Kim McMillan, the City Forester, along with the UT Extension and Clarksville Tree Board, invite you to help plant trees of various species including: gingko, Kentucky coffeetree, willow and shumard oak, Norway spruce, kwanzan and yoshino cherry, and forest pansy redbud. «Read the rest of this article»

Clarksville, TN – The Winter Market is this Friday, January 31st. Carol Stichal will return by popular demand with her Asparagus Rolls and hopefully a new a green bean roll she is trying. «Read the rest of this article»
Written by Agriculture Secretary Tom Vilsack
USDA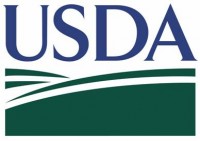 Washington, D.C. – Over the course of 2012, farm families and rural communities faced a number of challenges. A record drought impacted much of the country and many were impacted by a major hurricane, flooding and severe storms. However, thanks to the resilience of rural Americans, our communities are still going strong.
Over the course of this year, USDA continued our record efforts to help folks across our nation, and I am proud of the work we carried out.
«Read the rest of this article»
Clarksville, TN – On November 1st, 2012, the Clarksville Department of Building and Codes will begin accepting applications for people who want to keep domesticated hens on their property.
The Clarksville City Council, during the September meeting, approved an ordinance allowing for the keeping of domesticated hens in E-1, R-1 AND R-1A zoned areas. «Read the rest of this article»
Farmers Encouraged to Apply for TAEP Funding

Nashville, TN – The Tennessee Department of Agriculture has released the 2012 application for the Tennessee Agricultural Enhancement Program. Applications must be postmarked or hand delivered June 1st – 7th. Do not postmark prior to June 1st.
An important change for this year is that requests for funding will now be approved based on applicant determined priorities instead of on a first come, first serve basis. «Read the rest of this article»
News and Information from the University of Tennessee Institute of Agriculture
Knoxville, TN – Earning certification to prepare, manufacture and sell certain foods from a home kitchen is now more convenient for Tennesseans thanks to a new online training module from University of Tennessee Extension.
Domestic Kitchen Food Safety Training, which launched Wednesday, February 1st, provides instruction centered around the state's Domestic Kitchen Rule. The rule allows people to commercially prepare, manufacture and sell non-potentially hazardous foods in the home while ensuring the public's health is protected. «Read the rest of this article»

Clarksville, TN – "Things You Need to Know to Make a Food Product For Resale." will be on Friday, January 20th, at the Smith Trahern Mansion (1st and McClure Street Clarksville, TN) from 10:00am until 1:00pm. Small Business Woman, Jenny Chandler will be the lead speaker for this event.
Jenny runs her business out of Ashland City, and works through the Health Department with that endeavor. She's also done work here at the domestic kitchen at the Montgomery County UT Extension office permitted through the Department of Agriculture. UT Extension helped her and her family in developing ideas and securing training for their businesses, serving as a guide to meet food manufacturing standards. «Read the rest of this article»
UT-TSU Extension Service Announces Workshop for Green Industry Professionals

Franklin, TN – The Middle Tennessee Green Team invites you to attend the 6th Annual Middle Tennessee Landscape Shortcourse. This two-day workshop will be held on January 18th & 19th, 2012 at the Williamson County Extension office and Ag Expo Center, 4215 Long Lane, Suite 200, Franklin, TN 37064.
The cost of registration is $100.00/person for both days or single day registration is $75.00. Registration must be received by January 11th, 2012 to guarantee meals. Tennessee Pesticide Applicator points, ISA and TCNP points will be awarded.
«Read the rest of this article»
"Homeownership for the Brave"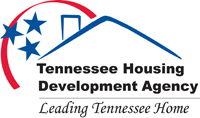 Nashville, TN – A special mortgage interest rate discount has been approved for active and retired members of the military by Tennessee Housing Development Agency's Board of Directors. 
Service members can apply for the "Homeownership for the Brave" discount which is a ½-percent interest reduction on any of the three mortgage choices at lenders working with THDA. THDA offers 30-year fixed rate mortgages, with or without downpayment assistance, for persons of low to moderate income. The program began April 1st and is available through March 31st, 2012. «Read the rest of this article»
Increasing Colorful Fruit and Vegetable Consumption among Families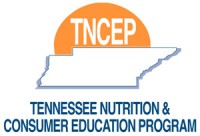 Clarksville, TN - March 23rd, 2011 through March 24th, 2011 is Spring Adventure for the families in public housing (Lincoln Homes, Summit Heights and Caldwell Lane) during spring break on March 23rd and March 24th.  The event dates are as follows: Lincoln Homes: Wednesday, March 23rd from 10:00am – 12:00pm; Summit Heights: Wednesday, March 23rd from 1:30pm-3:30pm; Edmondson Ferry Road neighborhood: Thursday, March 24th from 1:00pm-3:00pm.
This event comes during March's National Nutrition Month. The American Dietetic Association (ADA) comes up with a nutrition theme every year to promote healthy eating. The 2011 theme for March's National Nutrition Month is "Eat Right with Color." The Tennessee Consumer Education Program (TNCEP) and the Expanded Food and Nutrition Education Program (EFNEP) have put a spin on the theme to make it more kid-friendly, and have named the event "Eat the Rainbow." «Read the rest of this article»