Topic: Vaccines
Senator Marsha Blackburn
Tennessee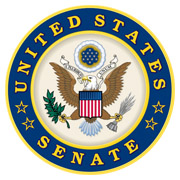 Washington, D.C. – Senators Marsha Blackburn (R-Tenn.), Tammy Duckworth (D-Ill.), and Lamar Alexander (R-Tenn.) introduced the bipartisan Vaccines Save Lives Resolution, recognizing the importance of vaccines and immunizations in the United States.
The resolution, which passed the Senate this week, sends a message of unequivocal Congressional support for vaccines and urges parents, in consultation with their health care providers, to follow scientific evidence and the consensus of medical experts in favor of timely vaccinations for the well-being of their children and surrounding communities.
«Read the rest of this article»
Written by Maria Yager
Blanchfield Army Community Hospital Public Affairs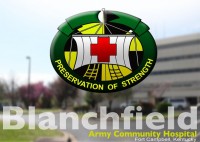 Fort Campbell, KY – Fort Campbell's Town Center Pharmacy has added an adult immunization service where TRICARE beneficiaries may receive vaccinations free, saving the government money officials announced April 9th, 2018.
"Previously the only option for beneficiaries not enrolled [with a primary care manager] at the hospital was to use off-post immunization services, like a retail pharmacy, so, we're excited to make these vaccinations readily available on the installation for our adult beneficiaries seen off post and at BACH," said Lt. Col. Ronald Foley, chief of pharmacy at Blanchfield Army Community Hospital.
«Read the rest of this article»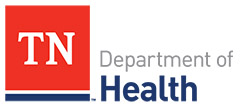 Nashville, TN – Preventing an illness is always better than trying to treat it once it occurs. That's why doctors with the Tennessee Department of Health encourage people of all ages to talk with their healthcare providers about the immunizations needed for lifelong protection.
"Vaccines aren't just for kids. They provide protection against many potentially serious and preventable illnesses that can strike an individual, a family or a community without warning," said TDH Commissioner John Dreyzehner, MD, MPH.
«Read the rest of this article»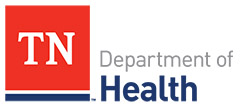 Nashville, TN – Another school year will soon begin for many students in Tennessee and now is the time to make sure they receive the required immunizations for school attendance.
''Vaccines are critical protection for our own children and help keep other kids around them safe from many diseases,'' said TDH Commissioner John Dreyzehner, MD, MPH. "The measles outbreak we just emerged from in Memphis should serve as a vivid wake-up call and remind us how lucky we are to have vaccines that protect us. Please make sure you and yours have the vaccines you need."
«Read the rest of this article»

Nashville, TN – The Tennessee Department of Health encourages parents to have their school-age children immunized now to avoid long lines and extended wait times that may occur closer to the start of the 2015-2016 school year.
Immunization requirements apply to any student enrolling in a Tennessee school for the first time including all Kindergarten students. Requirements also apply to all rising seventh graders.
«Read the rest of this article»
Keeping your child's vaccinations up to date helps keep schools Safe


Nashville, TN – Frequent news reports about whooping cough and measles, diseases long thought vanquished by vaccines in the US, serve as a reminder of the importance of getting back-to-school immunizations for your child now.
In Tennessee, children enrolling in school for the first time and all children going into seventh grade must provide schools with a state immunization certificate before classes start as proof they have had all the immunizations necessary to protect them and their classmates from serious vaccine-preventable diseases. «Read the rest of this article»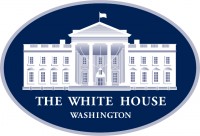 Washington, D.C. – Unless Congress acts by March 1st, a series of automatic cuts—called the sequester—will take effect that threaten hundreds of thousands of middle class jobs, and cut vital services for children, seniors, people with mental illness and our men and women in uniform.
There is no question that we need to cut the deficit, but the President believes it should be done in a balanced way that protects investments that the middle class relies on. Already, the President has worked with Congress to reduce the deficit by more than $2.5 trillion, but there's more to do. «Read the rest of this article»
National Infant Immunization Week is April 24th-May 1st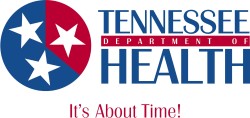 Nashville, TN – The Tennessee Department of Health is observing National Infant Immunization Week this April by educating parents about the great health and financial benefits of timely vaccination. Children born in Tennessee today will be protected from 14 different diseases through routine vaccinations by the time they reach their second birthday.
Additionally, the Centers for Disease Control and Prevention has just reported the returns on our investment in childhood vaccines, stating that for every $1.00 spent to immunize infants, society saves more than $10.00 that would have been spent on the consequences of illness and death from these preventable diseases. «Read the rest of this article»

NASHVILLE – Tennessee continues its efforts to ensure the health of state residents during the flu pandemic. Late last week, state officials from the Departments of Health, Education and Homeland Security participated in the 2009 Flu Summit organized by the United States government, where federal planning and response efforts were discussed.
"The summit gave federal and state officials the opportunity to share strategies and information that will be helpful in preparation and planning for the upcoming flu season and the flu pandemic," said Health Commissioner Susan R. Cooper, MSN, RN. "Flu-related illness continues across the state and U.S., and this is expected with a pandemic. However, I urge all Tennesseans to remain vigilant and practice good hygiene to prevent the spread of flu."
http://www.youtube.com/watch?v=KrzA2IircWc<span> «Read the rest of this article»