Topic: Valerie Guzman
Back at school, 'Kindness is Cool'
Clarksville, TN – Clarksville Mayor Kim McMillan and Montgomery County Mayor Jim Durrett have proclaimed August as "Kindness is Cool — Back to School Month."
Durrett and Clarksville Mayor Pro Tem Valerie Guzman presented the proclamation Tuesday at the Clarksville-Montgomery County Public Library as part of Clarksville Kindness Rocks project to promote random acts of kindness using art as a creative way to touch people.
«Read the rest of this article»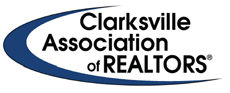 Clarksville, TN – The Clarksville Association of Realtors (CAR) will host a Candidate Debate on October 4th. The debate will feature candidates from the US House of Representatives for District 67, and Clarksville City Council (Wards 3, 4, 5, and 9).
The 2016 Clarksville/Montgomery County Candidate Debate, which will be held at the CAR office at 115 Center Point Drive, will be the second political debate hosted by CAR's Governmental Affairs Committee this year.
«Read the rest of this article»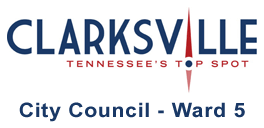 Clarksville, TN –  Born in Philadelphia into a military family, Valerie "Val" Guzman would spend most of her childhood traveling the world.  As most "military brats" understand, it's hard to put down roots when your family changes duty stations every couple of years.
But Val Guzman put down roots in Clarksville  20 years ago with her husband Catarino "Cat" Guzman, and today she's the newly elected Ward 5 Clarksville city councilman.
«Read the rest of this article»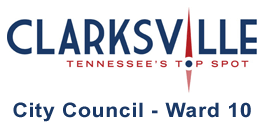 Clarksville, TN – I hope everyone had an enjoyable and safe start to the New Year. The city council cranked-up 2013 with two meetings on Thursday evening.
A special session was held to swear-in elected members and confirm the mayor's choice for pro tem. Then a couple of hours later, the usual first Thursday of the month regular voting session was conducted. «Read the rest of this article»

Clarksville TN – The 2013 edition of the Clarksville city council was sworn in this week. They also held their first official meeting of the year. So what's new?
Not much.
Voters had real opportunity to make change this past November, but as we've seen, we say we want change, but we're not willing to vote for it. It's a real curiosity to me that with all the complaining, and the obvious need for something to change, the voters just don't seem to care. Why do we keep putting the same people in office, then gripe about what they're doing? «Read the rest of this article»
Clarksville, TN – Clarksville Mayor Kim McMillan has called a Special Session of the City Council for the purpose of swearing in newly-elected member Valerie Guzman (Ward 5) and re-elected members James Lewis (Ward 3), Wallace Redd (Ward 4), David Allen (Ward 8), Joel Wallace (Ward 9) and Jeff Burkhart (Ward 12). «Read the rest of this article»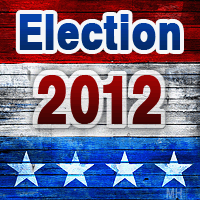 Clarksville, TN – On Election Day polls opened at 7:00am, but I didn't get going till 9:30am. My first stop was to vote at Smith school. After I voted, I took a few pictures before I headed off to the Election Commission.
"The elections today have been busy, very busy," said Rita Wilson, the chairwoman of the Montgomery County Election Commission.  A lot of people decided that they wanted to vote today, but they had not bothered to check and see where they were supposed to vote.  So we are having a big backlog of them coming in and phone calls about that.  But I think that people are really excited about election day," according to Wilson.
«Read the rest of this article»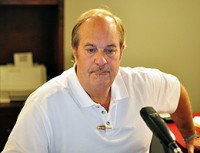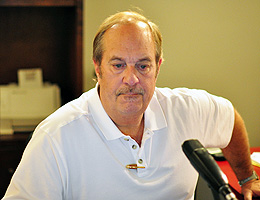 I think we can all agree that we've had about enough of politics to last a lifetime. Especially local politics.  November 6th can't get here quick enough and THAT'S  an understatement.
What once was a process that brought out the best in our city AND country, has now become an ugly display of hate, and division. That display has never been more evident than within our own Clarksville City Council. «Read the rest of this article»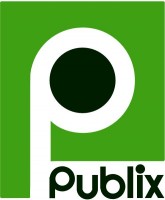 Clarksville, TN – I walked into the new Publix store on Madison Street on Saturday morning and felt like I had entered a wonderland of food. Everywhere I looked was a colorful display of items I'd love to take home with me.
As Ashley Jones, a customer in the store expressed her feelings, "I've never been here before and I'm already in love! The vegetarian and international sections are fabulous. I'm a vegan so Walmart isn't really my friend!"
As you enter the store, the first area you see is the florist. Bouquets of cut flowers, pots of blossoming tulips and hydrangeas, arrangements of everything from roses to chrysanthemums! Fragrant flowers to start your day with pleasure were everywhere. Reasonable prices like a pot of tulips for $5.99 suited my wallet and my sense of cheer at the thought of Spring just around the corner.
«Read the rest of this article»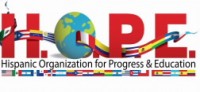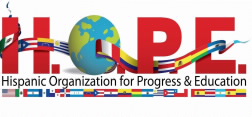 Clarksville, TN – The Hispanic Organization for Progress & Education (H.O.P.E.) opened a new computer lab at their office at 410 Church Street in Clarksville, TN today. The computer lab is a partnership between H.O.P.E. and the Clarksville-Montgomery County Adult Literacy Council. The lab consists of a total of eight laptop computers which purchased with the aid of a grant given by the Dollar General Literacy Foundation to the Adult Literacy Council.
Velma Jo Williams, the Executive Director of the Clarksville-Montgomery County Adult Literacy Council said "For Several years we have been instrumental in certifying H.O.P.E.'s volunteers for tutoring. So when we received a $3,000 grant from the Dollar General Literacy Foundation. So we made the decision to use the funding to purchase laptop computers to provide for a computer lab at the H.O.P.E. offices."
«Read the rest of this article»