Topic: Vandalism

Clarksville, TN – Clarksville Police have worked diligently to locate the owners of stolen property which was recovered after responding to High Point Road to take a runaway juvenile report.
On January 4th, 2013, Officer Sean Walden responded to a High Point Road address to take a runaway report on a 17 year old juvenile. While he was at the house, the foster parents found property which did not belong to anyone residing at the High Point Road residence. «Read the rest of this article»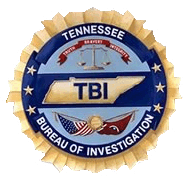 Nashville, TN – The Tennessee Bureau of Investigation today added a Clarksville man wanted for questioning in a September homicide to the state's Top Ten Most Wanted fugitive list in an effort to locate him and take him into custody on an outstanding warrant related to the murder.
Danyon Lydell Dowlen, 39, last known address 122 West Drive, Clarksville is wanted by the Clarksville Police Department on one count of being a felon in possession of a handgun.
«Read the rest of this article»

Clarksville, TN – On October 18th, 2012, around 12:30 am, officers were called to a club at the 1900 Block of Fort Campbell after security spotted three men flashing a large amount of cash and taking pictures of it. One of the men, James Jackson, had purchased drinks using counterfeit $20.00 bills which had the same serial numbers.
When officers arrived, they found Jackson with a large amount of $20.00 and $50.00 dollar bills in his possession which were counterfeit. Jackson resisted officers attempts to take him in custody, but officers were able to subdue him after a short struggle.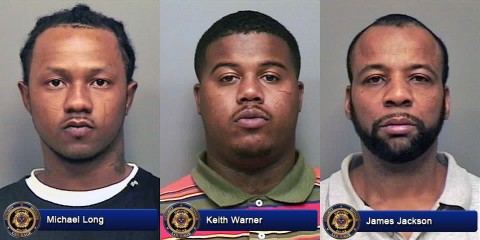 «Read the rest of this article»

Clarksville, TN – A man who was incarcerated August 3rd, 2011 for Theft, Burglary, and Violation of Probation was released from jail on May 22nd, 2012, failed miserably trying to go straight, and is headed back to jail today.
On June 1st, around noon, a property owner caught Kyro Lan Quinto red-handed in a nearly completed, new construction house at 1718 Cabana Drive trying to remove copper air conditioning tubing from inside the house. «Read the rest of this article»
Powell has lengthy history of Burglary and Theft; Makes Most Wanted after Attempted Burglary in Williamson County
Law enforcement seeking his accomplice as well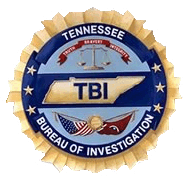 Nashville, TN – The Tennessee Bureau of Investigation has put a Smyrna, Tennessee man on the state's Top Ten List who law enforcement believes is responsible for an attempted aggravated burglary that occurred last week in Williamson County. He has a lengthy criminal history and is considered a predatory burglar due to the frequency and nature of his crimes.
Donald Powell, 38, last known address 3165 Morton Lane, Smyrna, Tennessee and his accomplice, Alyssa Cartwright, 36, last known address 225 Morton Hollow, McMinnville, Tennessee are wanted by the Williamson County Sheriff's Office on one count of attempted aggravated burglary.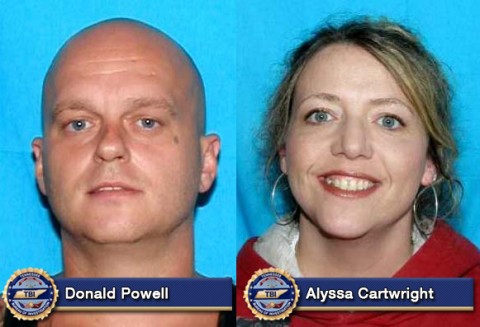 «Read the rest of this article»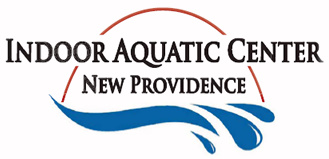 Clarksville, TN – The Indoor Aquatic Center at New Providence, located at 166 Cunningham Lane, will be closed until further notice. This closure is due to vandalism that occurred early Friday morning. The vandals have been apprehended and the facility will re-open after damages have been repaired.
For more details on the Indoor Aquatic Center at New Providence, please contact the Clarksville Parks and Recreation at 931.645.7476 or visit www.cityofclarksville.com.

Clarksville, TN – The Clarksville Indoor Aquatic Center, 166 Cunningham Lane was targeted and damaged twice over a two day period.  Police took two separate reports in reference to vandalism and burglary to the Aquatic Center which took place between January 4th and 6th.
On January 4th/5th, it appears as though entry was not actually made inside of the center but the damage was done primarily to the exterior dome.
«Read the rest of this article»

Clarksville, TN – On November 9th, 2011, Officer Teddy Burns was dispatched to Gateway Emergency Room about a man with a gunshot wound to his left foot.
The victim, Montavius Harris, told the officer that he was walking out of an apartment on University Avenue, was carrying a handgun in his waistband, dropped it on the ground, and the firearm discharged one round into his left foot shattering some bones.
«Read the rest of this article»

Clarksville, TN – On November 6th, 2011, around 10:30pm, officers responded to 944 Granny White Road after 911 received several calls about a man, Jerry Hamilton, that had posted several videos/comments on Facebook threatening to harm himself.
Additionally, Jerry Hamilton had an active Conditional Order of Release prohibiting him from being at 944 Granny White Road.
When Officers Gregory Rosencrants and Jeffrey Jackson were attempting to make entry to the back door to take Hamilton into custody, he came out of a room with knives taped to his hands, ran at the officers, and threatened them. He made many threats that he was going to kill law enforcement.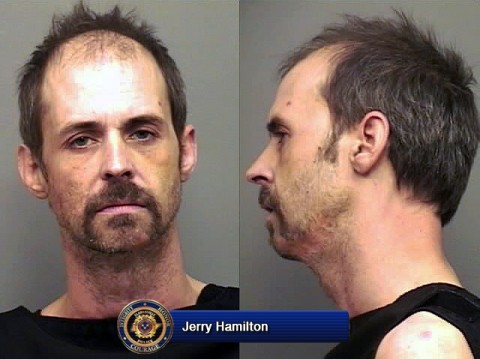 «Read the rest of this article»

Clarksville, TN – The three juveniles that vandalized Glenellen Elementary School were in court this morning. The 13 year old will remain in the juvenile detention facility. The two nine year olds are on house arrest. There is a no contact order in place (they can not be in touch with each other).
The damage still remains at $60,000.
For more on the story, see: Juvenile Cause Extensive Damage to Glenellen Elementary School