Topic: Vandalism

Montgomery County, TN – Teamwork between Montgomery County Sheriff's patrol, criminal investigations and K9 units early this morning led to the immediate recovery of stolen property from an aggravated burglary and the discovery of child abuse.
Just after midnight, Deputy Shanna Grice responded to a call on Kay Road where the victim said he had possibly noticed his neighbor, Richard Allen, 32, run from his back yard. Deputies noticed that the home, two garden sheds and a vehicle had been burglarized.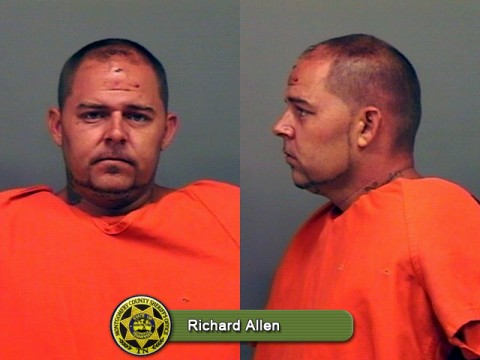 «Read the rest of this article»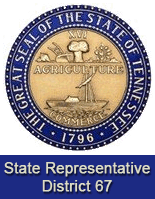 Nashville, TN – Vandals have caused extensive damage to Stokes Field (Northwest Little League) in Clarksville, TN over the past few weeks. The Clarksville Police Department reports holes cut in the floor, equipment stolen or damaged, and candy missing.
The Northwest Little League is struggling to make repairs and our help is needed.
Clarksville City Council Lady Deanna McLaughlin and I need your help in raising $10,000 to pay for repairs, safety and security equipment. Please be generous.
«Read the rest of this article»

Clarksville, TN – Between June 18th, 2015 and the early morning hours this morning June 39th, 2015 the Clarksville Police Department has responded to multiple burglaries and vandalisms at Stokes Field, where the Northwest Little League games are played.
For the Burglary that occurred on June 21st, 2015, the suspects took a felony amount of food items. For the Vandalism early this morning, there was a felony amount of damage to the concession stand and shed.
«Read the rest of this article»

Clarksville, TN -Yesterday, May 28th, 2015 at 5:15pm, Clarksville Police Officers responded to a Theft of Property Shoplifting call at Walmart on Fort Campbell Boulevard.
Chauntel Jackson, a 20-year-old Clarksville resident, was placed in custody for shoplifting. Ms. Jackson became combative during handcuffing and required three officers to hold her while her cuffs were placed behind her.
She kicked and spat on the first Officer, kicked and attempted to bite the second Officer, and dug her fingernails into the hand of the third Officer.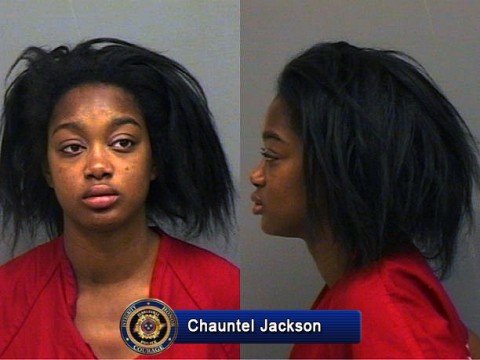 «Read the rest of this article»

Clarksville, TN – The Clarksville Police Department reports from 1985 to the present day, Michael Birdwell (a 46-year-old Clarksville resident) has made property crimes his career. The most popular property crimes consist of crimes such as; Burglary, Vandalism, Vehicle Burglary, Shoplifting, and Theft of Property.
Birdwell has been guilty of all the above-mentioned crimes, along with additional criminal acts. When looking at Birdwell's criminal background, burglary charges appear to be the most prevalent.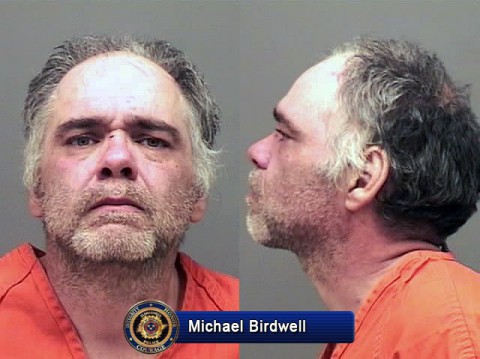 «Read the rest of this article»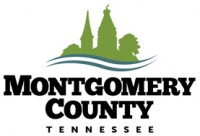 Montgomery County, TN – The Montgomery County Parks and Recreation Department has installed security gates at the entrance to Rotary Park. These gates will be open daily from 5:00am to 9:00pm, beginning this week.
We encourage park patrons to be attentive to the time in the evenings, as these gates are automatic and will close promptly at 9:00pm. «Read the rest of this article»

Montgomery County, TN – Montgomery County Sheriff's Deputies responded to a call for help by Houston County Sheriff's Office yesterday in locating a stolen ATV, which led to a pursuit throughout the area.
The first call for assistance came in at 1:15pm, but deputies could not track down the ATV, but around 2:09pm, the vehicle was spotted on Buckner Loop Road.
Deputies Ethan Moss and Matthew Riels responded to the area, and Moss found the ATV on Williams circle, however the driver refused to stop, and both deputies chased the man. «Read the rest of this article»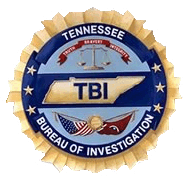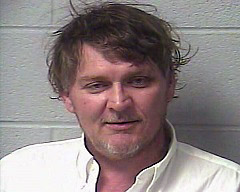 Nashville, TN – Agents with the Tennessee Bureau of Investigation served an arrest warrant on a Culleoka man today, charging him with the Aggravated Kidnapping and Aggravated Assault of his former girlfriend.
On the morning of October 14th, at the request of 17th District Attorney General Robert Carter and the Marshall County Sheriff's Office, TBI agents began investigating a report of a kidnapping at 1009 Mill Town Road in Lewisburg, TN. «Read the rest of this article»

Clarksville, TN – The Clarksville Police Department is still requesting the public assistance in reference to continued vandalisms involving a Green Mini Van, and suspects that are damaging vehicles with rock and/or bricks.
Call the Crime Stoppers TIPS Hotline at 931.645.TIPS (8477).

Clarksville, TN – In the last few days, Clarksville Police Department Officers have taken several similar reports of vehicle vandalisms- misdemeanors and felonies.
These incidents occurred in the downtown area, Madison Street area, and may have occurred in other areas that have not yet been reported. Most of the vandalized vehicles were parked along the streets or in easily accessible areas.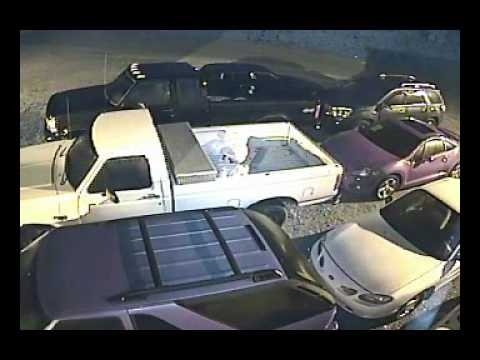 «Read the rest of this article»