Topic: Vandalism

Clarksville, TN – Clarksville Police have taken 19-year-old Trazuaghn Smith into custody in connection with the shooting that occurred at Heritage Park on April 28th, 2016 at 4:20pm.
Smith of 622 Ashley Oaks in Clarksville has a warrant with charges related to the Heritage Park incident on Thursday, April 28th, 2016. His charges are Five Counts of Aggravated Assault, Reckless Endangerment, and Vandalism. He is a black male, 5′ 10″, & 160 lbs.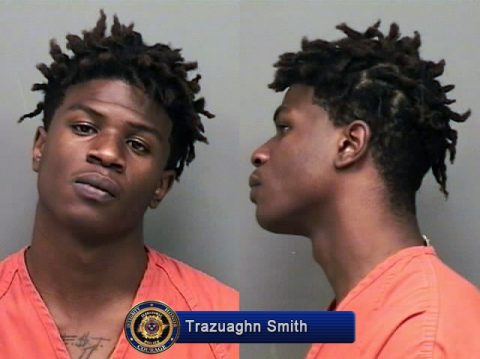 «Read the rest of this article»

Clarksville, TN – Montgomery County Sheriff's Office (MCSO) Investigators are asking for the community's help in identifying a suspect in a burglary that occurred at a storage facility.
The theft occurred at St. B Mini Storage located at 2525 Highway 48/13, sometime between Wednesday, March 23rd and Friday, March 25th.
Numerous units were burglarized and vandalized during the incident. Stolen items include power tools, electronics, and video games.
«Read the rest of this article»

Clarksville, TN – In the month of March, Clarksville Police Officers have responded to two separate but similar roof repair scams. In the scam incidents, men from a company called Legacy Building and Contracting Inc. showed up at the homes of the victims and told them they were in the neighborhood inspecting roofs for storm damage.
In both incidents, the men told the victims that they had storm damage and needed their roofs replaced. When their own insurance companies' roof inspectors came to inspect the roofs, they said that the shingles had been vandalized by cutting tools and had been bent by something other than wind damage.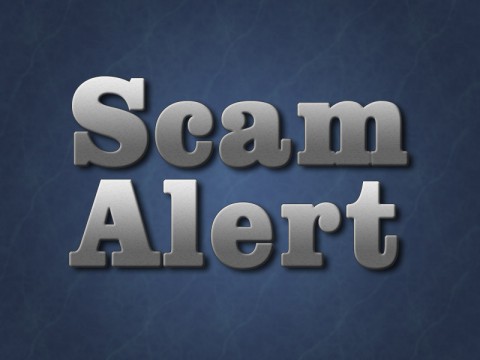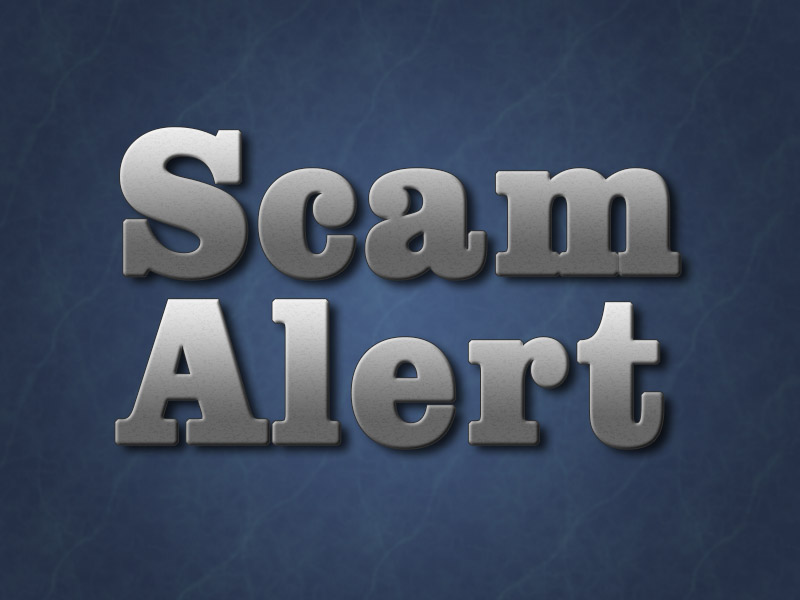 «Read the rest of this article»

Clarksville, TN – The Clarksville Police Department is investigating several vandalisms to vehicles in multiple subdivisions. Sometime in the late evening hours of March 5th, 2016 to March 7th, 2016, an unknown suspect(s) shot at several vehicles with what appeared to be BBs.
In one of the incidents, a witness heard, what sounded like fireworks, at approximately 11:00pm on March 7th, 2016 and looked out the window to see an older model gray car drive off from the area (Glenhurst Way). The observed damages included broken windows and vehicle body damage.
«Read the rest of this article»

Clarksville, TN – Investigators with the Montgomery County Sheriff's Office have charged a man and woman in connection with a string of burglaries in the county.
Joshua Lewis Cribbet, 30, and Julia Ann Allen, 34 were arrested Tuesday morning for burglary, fraud, and vandalism cases that occurred on December 27th, 2015 and January 11th, 2016 in the Woodlawn and Clarksville areas.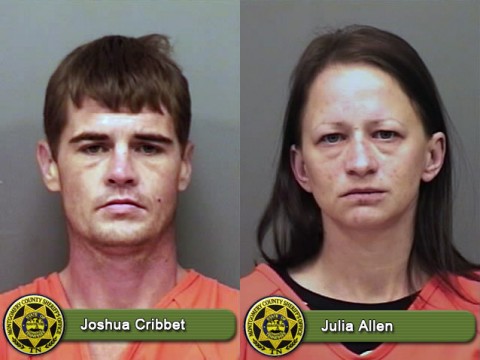 «Read the rest of this article»

Clarksville, TN – The Montgomery County Sheriff's Office is asking for the public's assistance in identify a suspect involved in a burglary and vandalism in the Woodlawn area.
The vandalism occurred in the 2900 block of Cooper Creek Road on Monday, January 11th at approximately 6:15am.
The suspect forced his way into the home through a door. When the homeowner approached the suspect, he said he was looking for a man named Derek. When she informed the suspect no one lived there by that name, he left.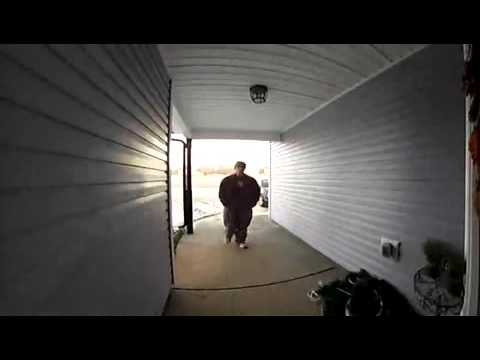 «Read the rest of this article»

Clarksville, TN – Between the evening hours of October 12th, 2015 and the early morning hours of October 13th, 2015, multiple homes near the Glenhurst Way and Harvest Ridge areas, off of Meriwether Road, were vandalized.
The unknown suspect(s) painted graffiti on the houses, the garage doors, the fences, and other parts of some of the homes. The majority of the homes had the number "527" painted on them.
«Read the rest of this article»

Clarksville, TN – Clarksville Police Detective Rodney Lifsey is trying to identify a suspect responsible for several felony thefts and felony vandalism at several different locations and is requesting public assistance.
One of the locations he vandalized and stole from was Walmart on Wilma Rudolph Boulevard on August, 20th, 2015. Detective Lifsey was able to provide three photos of this suspect.
«Read the rest of this article»

Montgomery County, TN – Teamwork between Montgomery County Sheriff's patrol, criminal investigations and K9 units early this morning led to the immediate recovery of stolen property from an aggravated burglary and the discovery of child abuse.
Just after midnight, Deputy Shanna Grice responded to a call on Kay Road where the victim said he had possibly noticed his neighbor, Richard Allen, 32, run from his back yard. Deputies noticed that the home, two garden sheds and a vehicle had been burglarized.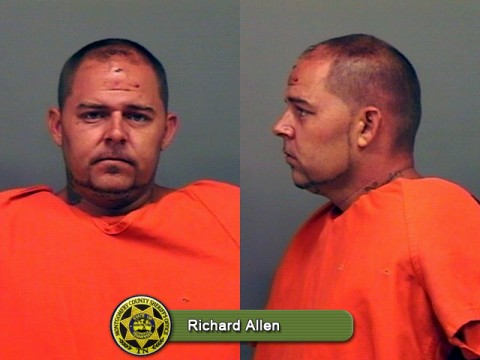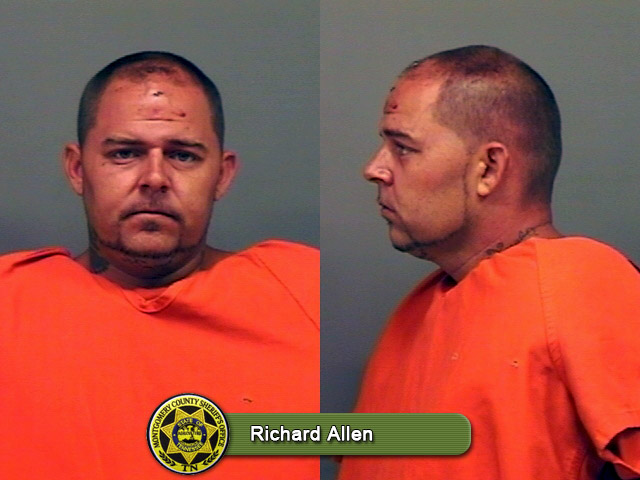 «Read the rest of this article»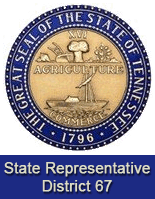 Nashville, TN – Vandals have caused extensive damage to Stokes Field (Northwest Little League) in Clarksville, TN over the past few weeks. The Clarksville Police Department reports holes cut in the floor, equipment stolen or damaged, and candy missing.
The Northwest Little League is struggling to make repairs and our help is needed.
Clarksville City Council Lady Deanna McLaughlin and I need your help in raising $10,000 to pay for repairs, safety and security equipment. Please be generous.
«Read the rest of this article»