Topic: Vanderbilt University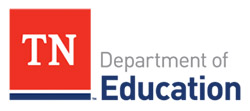 Nashville, TN – The vast majority of Tennessee educators feel positively about the climate in their schools, and more teachers than ever are finding value in the statewide evaluation system, according to the results out today from the 2016 Tennessee Educator Survey.
This is the sixth year the state surveyed all of its educators to gather their feedback, and the results show Tennessee teachers feel increasingly supported, with 86 percent saying instructional time is protected by their administration—which improved for the third year in a row.
«Read the rest of this article»
Krause successfully launched Tennessee Promise as executive director of Drive to 55

Nashville, TN – Tennessee Governor Bill Haslam today announced the appointment of Mike Krause as executive director of the Tennessee Higher Education Commission (THEC).
Krause has served as executive director of the Drive to 55 since 2014 and successfully managed the launch and implementation of Tennessee Promise and the other initiatives under the Drive to 55 umbrella.
«Read the rest of this article»
Written by Karin Fielder Weaver and Kelly C. Motes
Intellectually gifted teens are always on the lookout for extra challenges.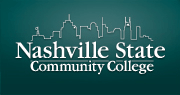 Nashville, TN – As most teenagers head to the pool for summer break, two of Nashville State Community College's youngest students, Hannah Motes, age 15, and Sebastian Motes, age 13, are getting ready to head off to a summer full of academic camps following their completion of more than 30 college credits.
These academically talented dual-enrollment students recently made the news by finishing their first year at Nashville State Community College (NSCC). Hannah began attending NSCC in June 2015 at the age of 14. To date, she has completed 38 college credits, with a cumulative college GPA of 3.45.
«Read the rest of this article»
Tennessee State Representative Curtis Johnson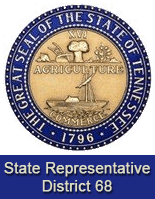 Nashville, TN – The 109th Tennessee General Assembly adjourned on April 22nd, 2016 to become a part of Tennessee history with passage of major legislation to reduce crime, cut tax burdens, spur job growth, accelerate the state's success in K-12 education, boost the number of college graduates, curb drug abuse and curtail drunk driving.
State lawmakers also passed significant legislation to ease traffic congestion, reduce child abuse, aid farmers, increase access to healthcare and medication, increase voter participation and provide a safer environment for the elderly.
Following, please find a copy of some of the highlights of this year's legislative action.
«Read the rest of this article»

Clarksville, TN – A memorial to the life of former Austin Peay State University professor — and World War II hero — Dr. Preston J. Hubbard will take place March 30th at 5:00pm at the Preston Hubbard Veteran's Colonnade on the University campus.
The event is open to the public, and all are invited to pay tribute to an educator who touched the lives of countless students, colleagues and friends.
«Read the rest of this article»
Scientists from Austin Peay, Belmont, Fisk and Vanderbilt universities to exhibit

Nashville, TN – Adventure Science Center will offer visitors a chance to explore the smallest science this Saturday, March 19th, from 10:00am to 3:00pm. NanoDays and the Day of Light celebration will showcase cutting-edge discoveries in the field.
Discover the benefits and challenges of nanoscale science and engineering during NanoDays, which is part of a nationwide festival of educational programs centered on all things "nano." Scientists and researchers, including those from the Vanderbilt/Fisk Materials Research Society, Belmont Chapter of NSTA, Austin Peay Chi Epsilon Mu (XEM) Chemistry Club and Vanderbilt Student Volunteers for Science (VSVS) will be on hand to help visitors explore the minuscule world of atoms, molecules, nanoscale forces and nanotechnology and to bring this smallest science to life.

«Read the rest of this article»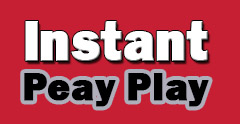 Clarksville, TN – On December 23rd Austin Peay State University officially announced the hire of 30-year-old Will Healy as the 19th head football coach in school history, but it's not the first time the school has gone with a very young head coach for the program.
In 1979 Austin Peay hired its then 10th head coach, a 29-year-old Watson Brown to replace James 'Boots' Donnelly, in hopes to continue a streak of winning seasons – which included the only Ohio Valley Conference title in the program's history in 1977.
«Read the rest of this article»

Clarksville, TN – The Austin Peay State University Office of Alumni Relations has announced the recipients of the 2016 Candlelight Ball Awards. The Wendell H. Gilbert Award will go to Jack B. Turner ('67), president of Jack B. Turner and Associates, and the Spirit of Austin Peay Award will go to Josh Baggett ('05), district engineering technician with Cumberland Electric Membership Corporation.
Since 2011, the University has honored two individuals who have supported or brought recognition to APSU through their achievements or contributions. «Read the rest of this article»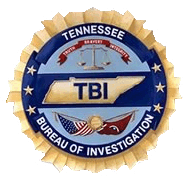 Chattanooga, TN – The Tennessee Bureau of Investigation announced results of a two-part operation to combat human trafficking in Tennessee.  "Operation Someone Like Me" was conducted in Chattanooga during four days in September and October and is the third operation of its kind in the state between the TBI and partner agencies to help identify, investigate and prosecute trafficking and rescue victims.
With the partnership of the Chattanooga Police Department, End Slavery Tennessee, and Second Life Chattanooga, TBI Agents and intelligence analysts embarked on an undercover operation to identify potential victims of trafficking, arrest those seeking to purchase illicit sex, and learn more about the specific nuances of this type of crime. «Read the rest of this article»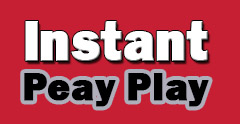 Clarksville, TN – If you have a favorite fall (or even spring) sport at Austin Peay, then there is a pretty good chance that there will be an event in or close to Clarksville for Govs fans to get to, while also adding there is a better-than-average chance that the university will have an announcement about its new head baseball coach, it will make for a busy week for APSU.
The possible decision on the new baseball coach could come at any time this week, with the university completing their on-campus interviews with its six final candidates this past Thursday, on September 10th.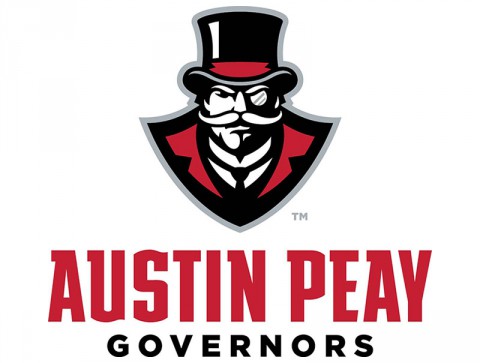 «Read the rest of this article»