Topic: Vanderbilt University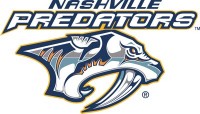 Nashville, TN - Many of the Nashville Predators top prospects – including 2013 fourth overall selection Seth Jones and 2012 11th overall selection Filip Forsberg – will be on hand when the team's 2013 Development Camp officially opens on Tuesday, July 9th at Centennial Sportsplex.
The first group of skaters will hit the ice at 8:30am, and players will be available to the media at the conclusion of their respective on-ice session (see schedule below for breakdown).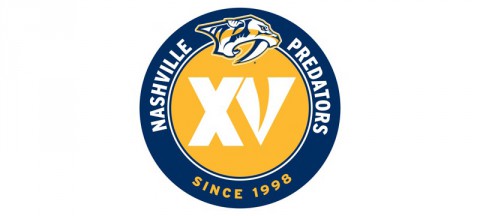 «Read the rest of this article»

Clarksville, TN – Hundred-year old patterns of wheels, squares, stars, and waves merge into beautiful assemblages of wood and steel. These, along side Mike Andrews' more widely known works of art fill the Crouch gallery of the Customs House Museum on May 17th.
Artist Mike Andrews has been creating art for more than two decades out of limestone, wood, and metal. More recently, he has produced large, wall installations comprised of patterns belonging to the Clarksville Foundry.
«Read the rest of this article»
Aggressive Bank Expands Niche Offerings in Nashville Commercial Lending Office

Nashville, TN – First Advantage Bank continues to expand its array of commercial products and services in Nashville with the launch of a small business lending division.
The group is led by local veteran business banker and SBA specialist Michael Croom and will provide SBA loans and other customized lending services for Nashville area small businesses.
«Read the rest of this article»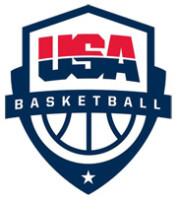 Clarksville, TN - University of Tennessee rising sophomore Bashaara Graves and incoming freshman Jordan Reynolds are among 34 of the nation's top athletes age 19 or younger who have accepted invitations to participate in the 2013 USA Basketball U19 World Championship Team trials, USA Basketball announced Tuesday.
Trials to select the 12-member USA squad will be held May 16th-19th at the U.S. Olympic Training Center (USOTC) in Colorado Springs, CO. The unit will represent the U.S. in the 2013 FIBA U19 World Championship, hosted by Lithuania from July 18th-28th in Klaipeda and Panevėžys.
«Read the rest of this article»
Tennessee Invests $4 Million in Race to the Top Funds

Nashville, TN – The Tennessee Department of Education has pledged nearly $4 million in Race to the Top funds to pay for eight leadership development programs, which will impact future school leaders in more than 20 districts across the state.
The TN LEAD grants were awarded to organizations in partnership with one or more school systems, to either develop or replicate programs aimed at increasing leader effectiveness and improving student outcomes. The programs will target current and pre-service educators, in order to deepen the pipeline of effective leaders in Tennessee schools. «Read the rest of this article»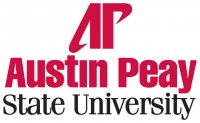 Clarksville, TN – Administrators at the prestigious Massachusetts Institute of Technology (MIT) were probably pretty excited last month when they learned one of their students had earned a highly competitive Barry M. Goldwater Scholarship.
To the south, officials at the University of Tennessee likely experienced a similar rush when they heard one of their students was also named a Goldwater Scholar.
«Read the rest of this article»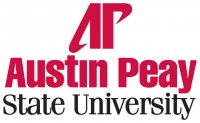 Clarksville, TN – A few years ago, Dr. Jill Franks, Austin Peay State University professor of English, decided to change up a course she taught on Irish literature. Instead of focusing on that country's noted male authors, such as James Joyce and William Butler Yeats, she opted to teach about Ireland's underrepresented female authors, including Elizabeth Bowen and Edna O'Brien.
Franks had recently taught a similar class on female British writers, and with these subjects fresh on her mind, she began noticing fascinating distinctions between the two cultures and how they handled the evolution of the women's movement.
«Read the rest of this article»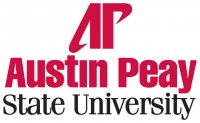 Clarksville, TN – Dr. Jim Vandergriff, Austin Peay State University professor of computer science and information technology, was recently named the recipient of the 2013 Mathematical Association of America (MAA) Southeastern Section's Distinguished Service Award.
The honor was presented to Vandergriff last Thursday evening at the 92nd Annual MAA Southeastern Section meeting at Winthrop University in Rock Hill, SC. «Read the rest of this article»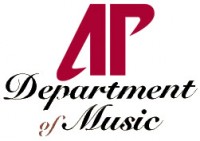 Clarksville, TN – In the early 1960s, the famed English composer Benjamin Britten attended a London concert featuring a young Russian cellist named Mstislav Rostropovich. According to the Colorado Britten Society, the English composer bobbed "up and down like a school boy" as he listened to Rostropovich.
That concert was a fortuitous event in the development of modern classical music. The two men became friends, and Britten went on to write three stunningly beautiful cello suites for Rostropovich.
«Read the rest of this article»

Clarksville, TN – The deadline to reserve tickets to the 3rd Annual Clarksville Sports Legends Award Coaches' Banquet is approaching!
Tickets must be reserved no later than Friday, February 22nd to attend this year's banquet, to be held Thursday, February 28th at 6:30pm at Freedom Point at Liberty Park, as we honor the coaches of 2012.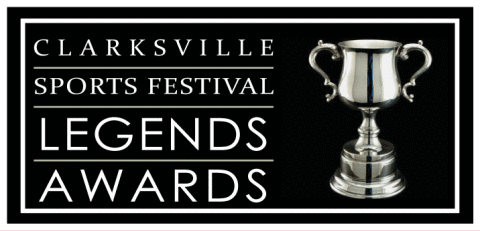 «Read the rest of this article»