Topic: Vanderbilt University

Clarksville, TN – Austin Peay State University first-year head coach Kirby Cannon and his Governors football team are looking forward to playing their first home game of the 2013 season, as well as getting into Ohio Valley Conference play, after ending the longest stretch of road games in school history.
«Read the rest of this article»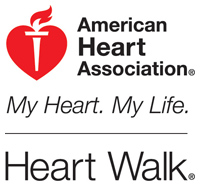 Nashville, TN – Someone has a heart attack every 34 seconds. Someone has a stroke every 40 seconds. Heart disease and stroke make a huge impact on the health of Middle Tennessee – but the upcoming Heart Walk aims to make an even bigger impact by fighting back against the no. 1 and no. 4 killers of Americans.
The American Heart Association's Greater Nashville Heart Walk will bring together more than 12,000 walkers at Vanderbilt University on Saturday, October 12th, 2013, in one of the largest non-competitive walks in all of Tennessee. The event is free and open to all, but fundraising and donations are encouraged.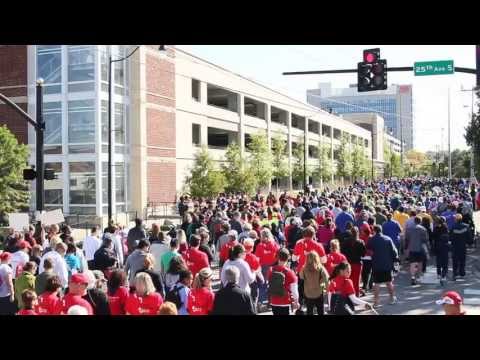 «Read the rest of this article»

Nashville, TN – Austin Peay State University's football team would hang in with Southeastern Conference member Vanderbilt University of a quarter, but the Commodores would get their offense rolling in the second 12 minutes of play by scoring 35 second-quarter points on the way to a 38-3 victory over the Governors at Vanderbilt Stadium.
After being held to a field goal in the first quarter, Vanderbilt (1-1) would finally get into the end zone on its fourth drive of the night, going 76 yards on nine plays, with Brian Kimbrow plowing in from six yards out for the TD, with 12:50 left before intermission.
«Read the rest of this article»

Nashville, TN – Senior offensive tackle Ben Stansfield was a preseason all-conference selection and Austin Peay State University was picked ninth in the Ohio Valley Conference at by a vote of the conference coaches and sports information directors announced July 22nd at the annual OVC Media Day.
«Read the rest of this article»
Team Signups going on now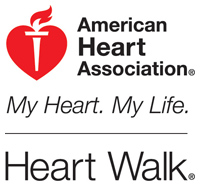 Nashville, TN – It's Heart Walk time! Three months from now, the Greater Nashville Heart Walk will take place at Vanderbilt University on Saturday, October 12th, 2013. Team registration is open, and teams are encouraged to sign up and set their fundraising goals at www.nashvilleheartwalk.org. There is no registration fee.
The annual event is the largest single fundraiser for the American Heart Association, and funds go to vital research, public health programs and community education about the no. 1 killer of Americans, cardiovascular disease.
«Read the rest of this article»

Clarksville, TN - Short in-state trips against major schools University of Memphis and Vanderbilt University balanced against an impressive mid-major corps of opponents will highlight the 2013-14 Austin Peay State University men's basketball schedule, released July 10th.
«Read the rest of this article»

Clarksville, TN – Hundred-year old patterns of wheels, squares, stars, and waves merge into beautiful assemblages of wood and steel. These, along side Mike Andrews' more widely known works of art fill the Crouch gallery of the Customs House Museum on May 17th.
Artist Mike Andrews has been creating art for more than two decades out of limestone, wood, and metal. More recently, he has produced large, wall installations comprised of patterns belonging to the Clarksville Foundry.
«Read the rest of this article»
Aggressive Bank Expands Niche Offerings in Nashville Commercial Lending Office

Nashville, TN – First Advantage Bank continues to expand its array of commercial products and services in Nashville with the launch of a small business lending division.
The group is led by local veteran business banker and SBA specialist Michael Croom and will provide SBA loans and other customized lending services for Nashville area small businesses.
«Read the rest of this article»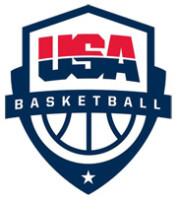 Clarksville, TN - University of Tennessee rising sophomore Bashaara Graves and incoming freshman Jordan Reynolds are among 34 of the nation's top athletes age 19 or younger who have accepted invitations to participate in the 2013 USA Basketball U19 World Championship Team trials, USA Basketball announced Tuesday.
Trials to select the 12-member USA squad will be held May 16th-19th at the U.S. Olympic Training Center (USOTC) in Colorado Springs, CO. The unit will represent the U.S. in the 2013 FIBA U19 World Championship, hosted by Lithuania from July 18th-28th in Klaipeda and Panevėžys.
«Read the rest of this article»
Tennessee Invests $4 Million in Race to the Top Funds

Nashville, TN – The Tennessee Department of Education has pledged nearly $4 million in Race to the Top funds to pay for eight leadership development programs, which will impact future school leaders in more than 20 districts across the state.
The TN LEAD grants were awarded to organizations in partnership with one or more school systems, to either develop or replicate programs aimed at increasing leader effectiveness and improving student outcomes. The programs will target current and pre-service educators, in order to deepen the pipeline of effective leaders in Tennessee schools. «Read the rest of this article»