Topic: Vanderbilt University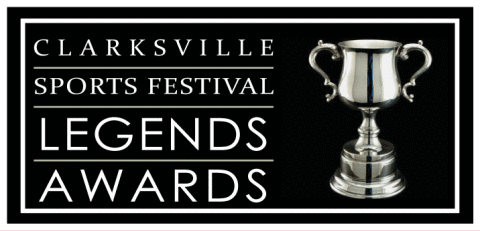 Clarksville, TN – Clarksville Parks and Recreation Department is pleased to announce the keynote speaker for the 3rd annual Clarksville Sports Legends Coaches' Banquet to be held Thursday, February 28th at Freedom Point at Liberty Park, at 6:30pm.
This year's banquet, which will once again honor all coaches in the Clarksville-Montgomery County area, will feature former Vanderbilt standout and current record-holder, Barry Booker. «Read the rest of this article»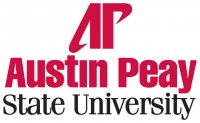 Clarksville, TN – Austin Peay State University will send off 686 candidates for degrees during dual Fall Commencement ceremonies December 14th in the Dunn Center.
Dr. Mary Lou Witherspoon, professor of mathematics and the 2012 APSU National Alumni Association Distinguished Professor Award recipient, will be the keynote speaker at both commencement events.
The faculty member who earns the University's prestigious Distinguished Professor Award in May serves as commencement speaker at APSU's fall graduation. «Read the rest of this article»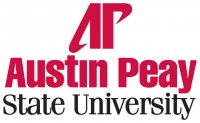 Clarksville, TN – Earlier this month, a group of Austin Peay State University students and faculty members traveled to Vanderbilt University and made an impressive showing at the Tennessee Academy of Science's Centennial Meeting.
During that meeting, which celebrated the 100th gathering of the state's top scientific and mathematical minds, several members of the APSU community were recognized for their outstanding work. In the math and computer science competition of the meeting, chaired by APSU associate professor of mathematics Dr. Ben Ntatin, APSU students placed first and second in oral presentations of their research. «Read the rest of this article»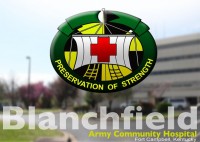 Fort Campbell, KY – On November 26th, Blanchfield Army Community Hospital Nutrition and The Community Health Promotion Council are holding a Women's Health Conference at Cole Park Commons from 11:00am-1:00pm.
Those that should attend are women that are Active Duty, Spouses or Federal Civilian Personnel.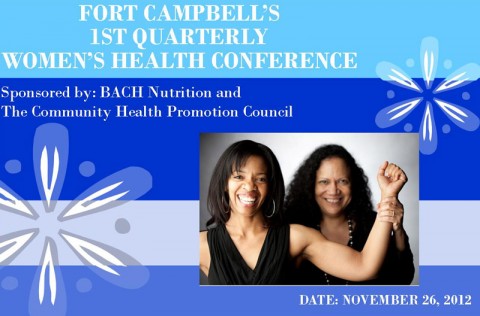 «Read the rest of this article»
The 104th meeting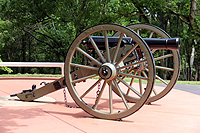 Clarksville, TN – The next meeting of the Clarksville (TN) Civil War Roundtable will be on Wednesday, November 14th, 2012 at the Bone & Joint Center, 980 Professional Park Drive, right across the street from Gateway Hospital. This is just off Dunlop Lane and Holiday Drive and only a few minutes east of Governor's Square mall. The meeting begins at 7:00pm and is always open to the public.  Members please bring a friend or two – new recruits are always welcomed.
This is a special meeting night one week earlier than normal due to the Thanksgiving holiday the following week.
The meetings topic is "Sam Watkins and his Memoir, Co. AYTCH, 1ST Tennessee Infantry" «Read the rest of this article»
The Public is Invited to a Free Reception on Friday, October 19th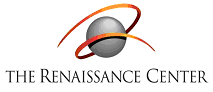 Dickson, TN – The Renaissance Center is excited to present five new and impressive art exhibits that explore man's relationship with nature, good and bad, simple and complicated.
Visitors to The Renaissance Center can't miss Alan LeQuire's impressive "Dream Forest" exhibit in the Rotunda, featuring nine 12-foot high interpretive human torsos assembled as a tree-like forest. Visitors can also walk amongst the colossal sculptures and read the poetic "dreams" inscribed on the pieces.
«Read the rest of this article»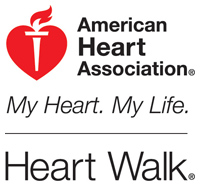 Nashville, TN – Today's American Heart Association Nashville Heart Walk broke the all-time record for attendance, with a crowd of 13,000 braving the cooler temperatures in early morning festivities and welcoming the sunshine as it broke through just before the Walk kicked off at 10:00am.
The event at Vanderbilt University's sports field featured early morning festivities, live music by Vanderbilt staff, a CPR flash mob organized by UPS, Metro Police Academy calisthenics drills, and games of all sorts for young and old – all to celebrate the importance of healthy living and to raise awareness of heart disease and stroke, the No. 1 and 4 killers of Americans.
«Read the rest of this article»
Event will finish Walk Nashville Week in big style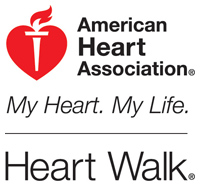 Nashville, TN – Mark your calendars! One month from now, on Saturday, October 6th, it's Heart Walk time.
That's the day when more than 10,000 walkers will take to the streets for the American Heart Association's 2012 Nashville Heart Walk at Vanderbilt University.  The annual walk will also be the final official event of Walk Nashville Week.
The Heart Walk is the American Heart Association's biggest fundraiser of the year and one of the biggest fundraising walks in the state. «Read the rest of this article»
Nashville Heart Walk on October 6th; Rutherford Heart Walk October 28th; American Heart Association seeking survivors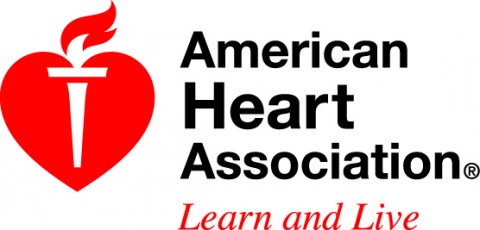 Nashville, TN – Are you a heart disease or stroke survivor – or are you close to one? The American Heart Association wants to walk with you on two special dates in October.
On Saturday, October 6th, more than 10,000 people will take to the streets for the American Heart Association's Nashville Heart Walk, one of the largest in the nation, starting at Vanderbilt University downtown. This year's fundraising goal for the Nashville Heart Walk is $1,750,000. Signup is now open for the walk. «Read the rest of this article»
Scholarship affects undergraduate students enrolling in Bethel's online or face-to-face Professional Studies programs

Clarksville, TN – Eligible soldiers and veterans enrolling in Bethel University's College of Professional Studies undergraduate programs can now enjoy the benefits of a special scholarship opportunity, school officials announced today. The scholarship will be applied to all active-duty military and veterans who are eligible for the Department of Defense Tuition Assistance program (TA) or for the GI Bill through the Department of Veterans Affairs (VA).
"The scholarship rate for the College of Professional Studies means that more military and veteran students will have the opportunity to obtain a respected bachelor's degree from a regionally-accredited university," says Military Advisor/School Certifying Official Sherry Lyle. "Bethel University is committed to honoring our military and veteran students. We see the sacrifices that they have made for our country, and we are honored to give back in the form of a quality education." «Read the rest of this article»