Topic: Vehicular Assault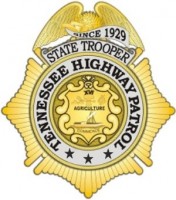 Clarksville, TN – On Thursday, May 16th, around 7:10am, a 1998 Chevy S10 driven by Roni Proctor was traveling north on Highway 48/13 when the truck crossed the center line and drifted into the south bound lane where it struck a 2006 Chevy Malibu near Ball road according to the Tennessee Highway Patrol. The Malibu tried to avoid the oncoming vehicle but could not and was hit head on.
The driver of the Malibu, 17 year old Kylie Eastin, who along with her passenger, 15 year old Ashley Travis were Lifeflighted to the Vanderbilt University Medical Center in Nashville, TN. Roni Proctor was transported by EMS to Gateway Medical Center. All three were wearing seat beats according to the THP report. «Read the rest of this article»
Operation Stand Down coming to Clarksville to assist Veterans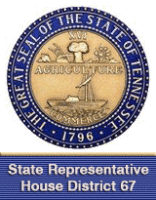 Nashville, TN – House Bill 423/Senate Bill 527 affords private foundations with protections from governmental intrusion
House Bill 0423, sponsored by Tennessee Representative Joe Pitts, adds a new section to the Tennessee Code that would make "private foundation" have the same meaning as it does in section 509(a) of the Internal Revenue Code of 1986 as amended.
A private foundation would not be required by state or local government to disclose the sensitive about the foundation's employees, officers, directors, trustees, or contributors, without the prior written consent of the individual or individuals in question.
«Read the rest of this article»

Clarksville, TN – On February 3rd, 2012, a little after midnight, Clarksville Police Officer David Sohn was in the area of O' Charley's on Riverside Drive and clocked a silver Dodge pickup, using radar,  traveling 86 miles per hour on Riverside Drive.
Due to the high rate of speed of the pickup, Officer Sohn radioed to see if any other vehicles in the area could get behind the vehicle and attempt a traffic stop.
«Read the rest of this article»

Clarksville, TN – Officer Michael Caver with the Fatal Accident Crash Team (F.A.C.T) is the lead investigator into the hit and run crash that sent Coleman Ryan Collins to Vanderbilt hospital for treatment of multiple injuries to include injury to the spleen and fractured vertebrae. 
Through his investigation, Officer Caver uncovered  that Collins' motor scooter was rear-ended on Fort Campbell Blvd south of Lady Marion. The vehicle that hit the scooter had immediately left the scene, but damaged parts from the hit and run vehicle were left at the scene.
«Read the rest of this article»

Clarksville, TN – An early morning crash on December 26th sent a woman to the hospital in critical condition. Around 2:50am, Olegraio Martinez-Casimiro, 43, of Clarksville was driving a 2004 GMC Envoy North on Providence Blvd (Boot Hill), crossed over into the southbound lanes, and collided head-on with a 2007 Ford Focus driven by Whitney Bouie, 21, of Clarksville.
Officer John Reyes was the lead investigator and determined Martinez-Casimiro had consumed five beers prior to driving the vehicle and that his license was suspended for previous traffic-related charges. Initially, Martinez-Casimiro did not want medical attention, but after being transported to Montgomery County Jail, he complained of neck pain. He was taken to the hospital and medically cleared. Martinez-Casimiro was wearing a seat belt.
«Read the rest of this article»