Topic: Venus
Written by Preston Dyches
NASA's Jet Propulsion Laboratory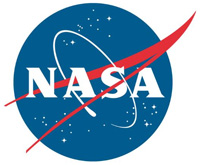 Pasadena, CA – As NASA's Cassini spacecraft zooms toward Saturn's smoggy moon Titan for a targeted flyby on June 18th, mission scientists are excitedly hoping to repeat a scientific tour de force that will provide valuable new insights into the nature of the moon's surface and atmosphere.
For Cassini's radio science team, the last flyby of Titan, on May 17th, was one of the most scientifically valuable encounters of the spacecraft's current extended mission.
«Read the rest of this article»
Written by Karen C. Fox
NASA's Goddard Space Flight Center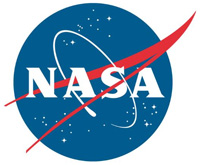 Greenbelt, MD – The solar wind of particles streaming off the sun helps drive flows and swirls in space as complicated as any terrestrial weather pattern. Scientists have now spotted at planet Mercury, for the first time, a classic space weather event called a hot flow anomaly, or HFA, which has previously been spotted at Earth, Venus, Saturn and Mars.
"Planets have a bow shock the same way a supersonic jet does," said Vadim Uritsky at NASA's Goddard Space Flight Center in Greenbelt, Maryland. "These hot flow anomalies are made of very hot solar wind deflected off the bow shock."
«Read the rest of this article»
Written by Guy Webster
NASA's Jet Propulsion Laboratory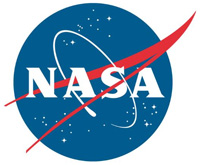 Pasadena, CA – NASA's Curiosity Mars rover has imaged the planet Mercury passing in front of the sun, visible as a faint darkening that moves across the face of the sun.
This is the first transit of the sun by a planet observed from any planet other than Earth, and also the first imaging of Mercury from Mars.
Mercury fills only about one-sixth of one pixel as seen from such great distance, so the darkening does not have a distinct shape, but its position follows Mercury's expected path based on orbital calculations.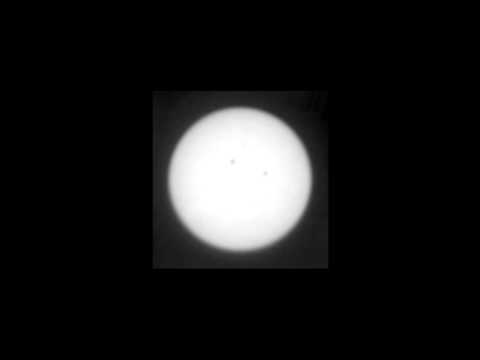 «Read the rest of this article»
Written by David Israel
NASA's Jet Propulsion Laboratory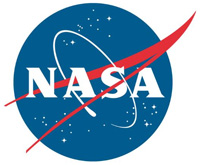 Pasadena, CA – NASA's Deep Space Network, the world's largest and most powerful communications system for "talking to" spacecraft, will reach a milestone on December 24th: the 50th anniversary of its official creation.
Over the past 50 years, antennas of the Deep Space Network (DSN) have communicated with just about every mission that has gone to the moon or beyond. The historic communiqués include "That's one small step for man. One giant leap for mankind"; numerous encounters with the outer planets of our solar system; images taken by rovers exploring Mars; and the data confirming that NASA's Voyager spacecraft had finally entered interstellar space.
«Read the rest of this article»
Sweeps nearly 405,000 miles across Saturn and its inner rings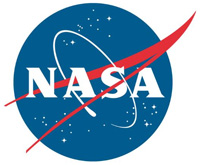 Pasadena, CA – NASA has released a natural-color image of Saturn from space, the first in which Saturn, its moons and rings, and Earth, Venus and Mars, all are visible.
The new panoramic mosaic of the majestic Saturn system taken by NASA's Cassini spacecraft, which shows the view as it would be seen by human eyes, was unveiled at the Newseum in Washington on Tuesday.
«Read the rest of this article»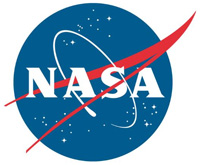 Washington, D.C. – Meteor showers have always captured peoples interests. In astronomy, there's nothing quite like a bright meteor streaking across the glittering canopy of a moonless night sky. The unexpected flash of light adds a dash of magic to an ordinary walk under the stars.
New research by NASA has just identified the most magical nights of all.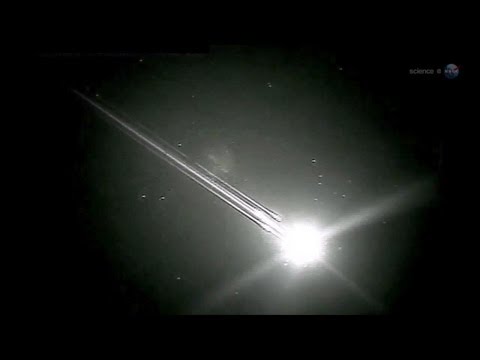 «Read the rest of this article»
Written by Dr. Tony Phillips
Science at NASA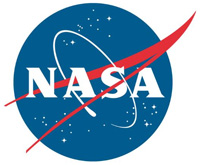 Washington, D.C. – Sunset is a special time of day.  Low-hanging clouds glow vivid red and orange as the background sky turns cobalt blue. The first stars pop out in the heavenly dome overhead, eliciting wishes from backyard sky watchers.
The sunset of May 26th will be extra special. On that date, Venus, Jupiter and Mercury will gather in the fading twilight to form a bright triangle only three degrees wide.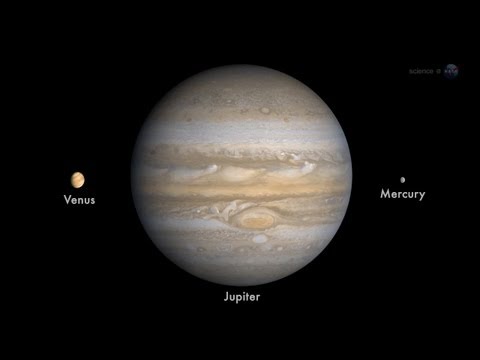 «Read the rest of this article»
Written by Whitney Clavin
NASA's Jet Propulsion Laboratory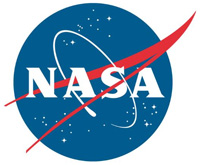 Pasadena, CA – NASA's Kepler mission has discovered two new planetary systems that include three super-Earth-size planets in the "habitable zone," the range of distance from a star where the surface temperature of an orbiting planet might be suitable for liquid water.
The Kepler-62 system has five planets: 62b, 62c, 62d, 62e and 62f. The Kepler-69 system has two planets: 69b and 69c. Kepler-62e, 62f and 69c are the super-Earth-sized planets.
«Read the rest of this article»
Written by Brian Day
NASA's Ames Research Center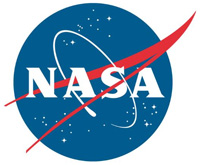 Moffett Field, CA – Until recently, most everyone accepted the conventional wisdom that the moon has virtually no atmosphere.
Just as the discovery of water on the moon transformed our textbook knowledge of Earth's nearest celestial neighbor, recent studies confirm that our moon does indeed have an atmosphere consisting of some unusual gases, including sodium and potassium, which are not found in the atmospheres of Earth, Mars or Venus.
It's an infinitesimal amount of air when compared to Earth's atmosphere.
«Read the rest of this article»
Written by Jia-Rui Cook
NASA's Jet Propulsion Laboratory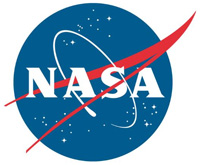 Pasadena, CA – A distant world gleaming in sunlight, Earth's twin planet, Venus, shines like a bright beacon in images taken by NASA's Cassini spacecraft in orbit around Saturn.
One special image of Venus and Saturn was taken last November when Cassini was placed in the shadow of Saturn. This allowed Cassini to look in the direction of the sun and Venus, and take a backlit image of Saturn and its rings in a particular viewing geometry called "high solar phase." This observing position reveals details about the rings and Saturn's atmosphere that cannot be seen in lower solar phase.
«Read the rest of this article»