Topic: Veteran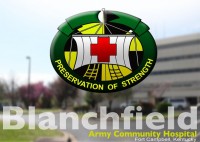 Fort Campbell, KY – Lt. Col. Lyle (Chip) Finley, Blanchfield Army Community Hospital's Warrior Transition Battalion Commander, is slated to change command with Lt. Col. Shawn D. Butler at 2:00pm March 23rd at the installation's Passenger Processing Center.
Finley took charge of the WTB at Fort Campbell, Kentucky, July 10th, 2015. Finley is deactivating from his active duty reserve status and returning back to his home in North Carolina.
«Read the rest of this article»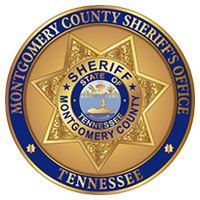 Montgomery County, TN – Jade Amanda Rose Breeden, 39, has been charged with felony murder in the death of Melissa Woodruff Napier. She is currently being held in the Montgomery County Jail on a bond of $500,000.
Napier, originally from New York, is an Army veteran. She served in the military for 4 1/2 years and rose to the rank of an E-5 Sergeant. She completed 2 tours in Iraq working as a Chemical Operations Specialist.
«Read the rest of this article»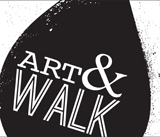 Clarksville, TN – Produced by The Downtown Clarksville Association, First Thursday Art Walk is a free, self-guided tour spanning a 5-block radius that combines visual art, live music, engaging events and more in the heart of Downtown Clarksville.
With 10+ venues, bars and businesses participating each month, the First Thursday Art Walk in Clarksville is the ultimate opportunity to savor and support local creative talent.
«Read the rest of this article»
APSU to Have Increased Autonomy with Local Governing Board

Clarksville, TN – Tennessee Governor Bill Haslam has appointed eight individuals to the newly created institutional governing board at Austin Peay State University.
The purpose of the appointments is to give the University increased autonomy to support student success as the state continues its Drive to 55 Initiative. Austin Peay State University's governing board is one of six to be appointed by the governor, a result of the governor's FOCUS Act passed by the Tennessee General Assembly earlier this year.
«Read the rest of this article»
Written by Laura Boyd
BACH Public Affairs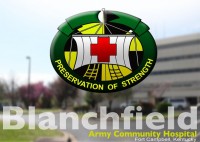 Fort Campbell, KY – A Fort Campbell Warrior Transition Battalion Soldier was one of 13 medics honored at nearby Valor Hall Tuesday during the 7th Annual Armed Services YMCA Angels of the Battlefield event featuring decorated Army veteran, Noah Galloway, as keynote speaker.
Medics save lives on the battlefield and are often referred to as "Doc" by their peers. Sgt. 1st Class Robert Ernest Minor was no exception to this worthy title.
Minor was the team sergeant in charge of training and leading medics at Tarin Kowt, Afghanistan from May 2010 to May 2011.
«Read the rest of this article»
Written by Sgt. Katie Eggers
Headquarters, 101st Airborne Division (Air Assault)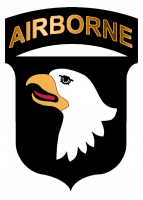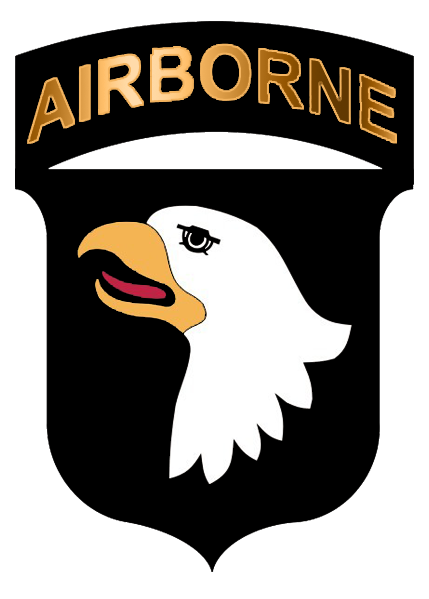 Baghdad, Iraq – U.S. veterans and now stars of recent military horror-comedy, "Range 15," visited multiple locations in Iraq to meet with service members and offer a free screening of their movie July 9th-11th.
Service Members deployed to Forward Operating Base Union III in support of the Combined Joint Forces Land Component Command – Operation Inherent Resolve filed into a room to watch "Range 15" and got an opportunity to meet the stars: Mat Best, Army Ranger veteran and CEO of Article 15 Clothing company, Jarred Taylor, Air Force veteran and Article 15's chief marketing officer, and Nick Palmisciano, Army veteran and founder of Ranger Up clothing company.
«Read the rest of this article»
Clarksville, TN – Snapshotz Photography, located at 1860 Wilma Rudolph Boulevard in LEAP Plaza, features exceptional photography of families, models, homes, groups, students, portraits from individuals to entire sports teams to banquet guests, and commercial photography as well.
Owner Curtis L. Scott, a 22-year Veteran who served in Iraq with four deployments and lasting injuries, began his photography career in fourth grade. "I was taking shots of everything back then, but eventually focused more on portrait photography."
«Read the rest of this article»

Clarksville, TN – Nothing worth having comes easy – a lesson that former soldier Kali Cooper understands as well as anyone. But the services Austin Peay State University provides military and veteran students did make the transition to college life a little less difficult.
A Minnesota native who left her home and enlisted in the army at the age of 17, Cooper's life has more or less revolved around the military ever since.
«Read the rest of this article»

Clarksville, TN – Colonel Rob Salome, garrison commander at Fort Campbell, will visit Austin Peay State University at 8:00am on April 28th to help recognize an outstanding APSU ROTC cadet during the annual CSM Darol Walker Award Ceremony and Breakfast.
Jack B. Turner established the award several years ago in honor of Darol Walker, retired vice president of Jack B. Turner and Associates Inc. in Clarksville and retired command sergeant major in the U.S. Army.
«Read the rest of this article»
APSU Sports Information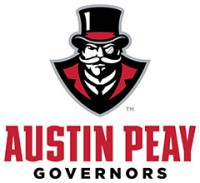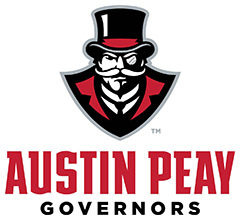 Clarksville, TN – Austin Peay State University Student-Athlete Advisory (SAAC) and Altra Federal Credit Union will serve as hosts to the Hoops for Heroes Spaghetti Dinner Fundraiser, 5:30pm, Wednesday, prior to the APSU women's 7:00pm. basketball game with SIU Edwardsville.
The dinner will take place in the Govs Club area on the Dunn Center third-floor level. Cost for the dinner is $10.00 per ticket, with proceeds going towards sending a military veteran and family to the Ohio Valley Conference Basketball Championships.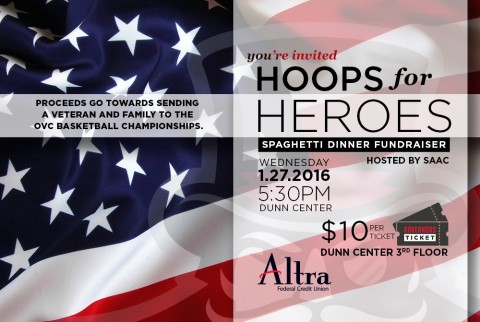 «Read the rest of this article»