Topic: Veteran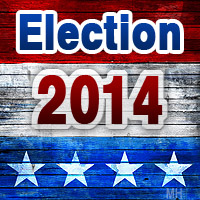 Clarksville, TN – Credo Amouzouvik, U.S. Congressional democratic candidate for Tennessee District 7 has been visiting the counties in the district and is set to speak at the Clarksville Association of Realtors' 2014 Political Candidate Forum today in Clarksville Tennessee.
Credo believes that consistent contact with constituents and an open flow of communication be-tween government leaders and their constituents is essential to a successful term in office. "Visiting the counties puts me in touch with the people so that they can share how they feel about current policies and politics affecting them," says Amouzouvik (Credo). "When it comes to healthcare, education, jobs and the economy; I want them to share that with me."
«Read the rest of this article»

Clarksville, TN – When Rich Whitaker opened his Fresh Coat Painters franchise, he knew he wanted to prioritize giving back to the community. So when the Clarksville Home Builders Association asked him to paint a house for a fellow veteran, there was no question that the answer would be yes.
Whitaker and the team at Fresh Coat Painters of Clarksville recently painted an entire home for Staff Sergeant Adam J. Montavon and his wife, Sasha, free of charge.
«Read the rest of this article»
Written by Sgt. Leejay Lockhart
101st Sustainment Brigade, 101st Airborne Division (AA) Public Affairs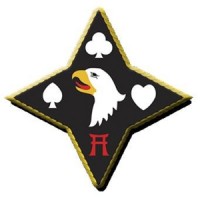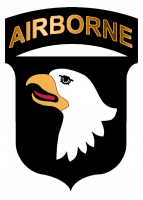 Fort Campbell, KY – Fort Campbell and the 101st Airborne Division (Air Assault) held the 2014 Week of the Eagles Car Show here May 17th.
The event gave auto enthusiasts an opportunity to view 43 superb vehicles as part of the Spectacular Saturday events on the installation. The cars ranged from a 1923 Ford T Bucket built out of scrap parts with a Chevy drive train to a 35th Anniversary Edition Nissan 350Z.
«Read the rest of this article»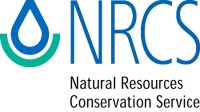 Nashville, TN – Disabled veteran and outdoorsman Jason Seaton of East Tennessee dreamed of hearing the distinctive call of bob white quail on his farm again. He ordered trees from the Sevier County Soil Conservation District back in 2008, but they didn't survive due the drought.
Not one to give up, Seaton and his mother, Beverly, went to the Sevierville Field Office and met with Natural Resources Conservation Service (NRCS) Soil Conservationist Mitchell Aman, who helped him develop a comprehensive conservation plan. Seaton then applied for and was funded through NRCS Environmental Quality Incentives Program.
«Read the rest of this article»
An Exhibit by Heike Sichterman and Claus "Dutch" Mann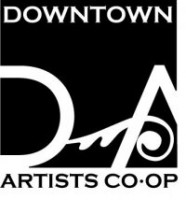 Clarksville, TN – The Downtown Artists Co-op is proud to present "Delights of Winter", an exhibit of fine art featuring Claus "Dutch" Mann and Heike Sichterman. The exhibit features hand-made jewelry and photography by Heike and intricate, wood carvings by Dutch. The Exhibit begins January 2nd, 2014 and runs through February 1st.
For this exhibit, Heike was inspired by "the European palaces built in the Baroque style. The opulence and splendor in gold and vivid colors one would see in the interior, (this) is what I tried to recreate in my jewelry reminiscent of what the ladies would wear for a lavish Winter Ball."
«Read the rest of this article»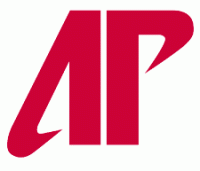 Clarksville, TN – For 34 years, if you wanted to play basketball at Clarksville High School, you had to first survive the grueling practices of that school's legendary coach, Ben Fendley. The U.S. Marine Corps and Korean War veteran knew what his players were capable of achieving, so he made sure they went home exhausted each night.
"You had better be prepared to give him everything you had in practice every day, or there was no place for you on his team," Wayne Pace, former CHS player and former chief financial officer and executive vice president for Time Warner Inc., said. "Practice was brutal; games were the treat." «Read the rest of this article»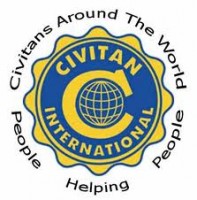 Cunningham, TN – On Saturday, July 27th, the Central Civitan Club held the 105th Annual Lone Oak Picnic from 9:00am to 3:00pm at the Central Civitan Building located on Alonzo Place in Southern Montgomery County. By 11:00am, the parking area was overflowing with cars and trucks of those in attendance.
"This morning it was threatening rain, but the sun came out and we have a beautiful day for the event," stated Central Civitan officer Larry Pitts.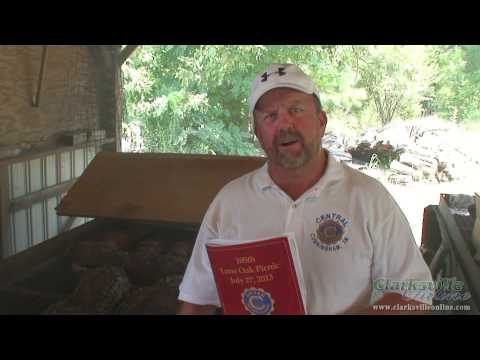 «Read the rest of this article»

Greenwood Village, CO – The newest franchisee of Maui Wowi Hawaiian in Clarksville, Tennessee is beginning his "second life" after retiring from a 22 year career as a military police officer with the 501st Signal Battalion, 101st Airborne Division at Fort Campbell, KY.
Transitioning from the structured Army lifestyle, Gary Cryder is going from one family to another as he begins his business and brings the Aloha lifestyle to his community.
«Read the rest of this article»
New law affects WWI, WWII, Korea and Vietnam War Veterans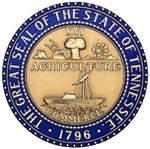 Nashville, TN – The Commissioner of the Tennessee Department of Veterans Affairs, Many-Bears Grinder and the Tennessee Department of Education Commissioner Kevin Huffman will be presenting a high school diploma to Korean War Veteran, William Milton Duncan Wednesday, June 19th at 10:30am in the Senate Library in the State Capitol.
Mr. Duncan was drafted in 1951 and began serving in the United States Army during the Korean War. Due to his military service, Mr. Duncan left high school a few days before completing requirements for his diploma. «Read the rest of this article»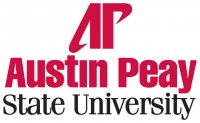 Clarksville, TN – The Soto Cano Air Base sits at the bottom of the Comayagua Valley in the Central American nation of Honduras. It's home to about 500 U.S. Army soldiers, and this past January, a handful of them gathered inside a small wood hut with a sheet metal roof.
The building served as a classroom for the first "on-the-ground" college courses offered at the remote base, and Dr. Sheena Harris, Austin Peay State University assistant professor of history, traveled all the way from Clarksville to teach the new classes.
«Read the rest of this article»