Topic: Veterans Day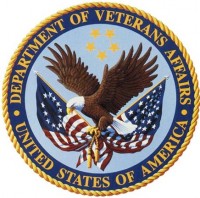 Washington, D.C. – World War I – known at the time as "The Great War" – officially ended when the Treaty of Versailles was signed on June 28th, 1919, in the Palace of Versailles outside the town of Versailles, France.
However, fighting ceased seven months earlier when an armistice, or temporary cessation of hostilities, between the Allied nations and Germany went into effect on the eleventh hour of the eleventh day of the eleventh month. For that reason, November 11th, 1918, is generally regarded as the end of "the war to end all wars."
«Read the rest of this article»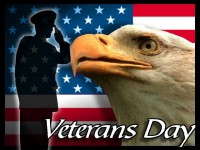 Clarksville, TN – Clarksville-Montgomery County gathered together in front of the Montgomery County Courthouse yesterday to honor our veterans, as well as those who are still serving their country.
ilitary service is one of the highest forms of patriotism and with our close proximity to the Fort Campbell Army post Clarksville-Montgomery County is home to a significant veteran population. They are part of the fabric of our community.
«Read the rest of this article»
5,000 Veterans and Military Spouses Hired, Over 1,200 Are Work-at-Home Positions

Cincinnati, OH – Convergys Corporation (NYSE: CVG), a global leader in customer management, is proud to announce that 5,000 veterans have joined its ranks since the beginning of 2012.
Convergys is a proud participant in the "Hiring 500,000 Heroes" campaign, which challenges businesses to hire a half- million veterans and military spouses by the end of 2014. Convergys is well on the way to meeting our hiring commitment of 7,700 veterans and military spouses by December 2014. «Read the rest of this article»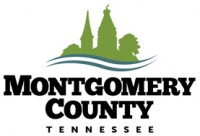 Montgomery County, TN – Montgomery County Government offices will be closed on Monday, November 11th, in observance of the Veterans Day holiday. Public Safety personnel will report as scheduled.
Have a safe and happy holiday!
Veterans Day Event Also Pays Tribute to More Than 525,000 Tennessee Veterans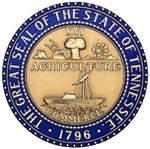 Nashville, TN – Tennessee Governor Bill Haslam joined Tennessee Department of Veterans Affairs Commissioner Many-Bears Grinder and Major General Terry "Max" Haston of the Tennessee Military Department today to recognize four veteran state employees and more than 525,000 Tennessee veterans of all ages and eras.
The Governor's Veterans Day event was held at the Tennessee Tower Plaza in downtown Nashville. «Read the rest of this article»

Nashville, TN - For guests looking to make a difference this Veterans Day, Logan's Roadhouse has also formed a partnership with Folds of Honor (Folds of Honor Foundation), donating a portion of sales to the foundation to help support families of deceased or disabled veterans through scholarship programs and additional assistance.
The partnership was launched through Logan's desire to not only help veterans near restaurant locations, but to also create a larger impact on the lives of veterans across the United States and abroad.

«Read the rest of this article»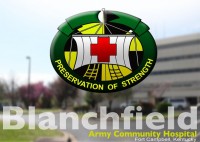 Fort Campbell, KY – In honor of the national observance of Veterans Day, Blanchfield Army Community Hospital (BACH) personnel will observe the federal holiday Monday, November 11th, therefore all clinics and pharmacies will be closed.
The Emergency Center will remain open to provide acute and emergency medical care. «Read the rest of this article»

Clarksville, TN – The Clarksville Area Chamber of Commerce announces upcoming events and announcements for the month of November.
Upcoming events include the Chamber's Annual Veterans Day Breakfast at the Austin Peay State University Morgan Center, and the November Business After Hours which will be held at James Corlew Chevrolet on College Street. «Read the rest of this article»

Clarksville, TN – The Customs House Museum and Cultural Center is located in historic downtown Clarksville, Tennessee. Come explore an entire city block featuring large gallery spaces filled with fine art, science and history.
In the month of November, the Museum will feature Dane Carder: Ghosts and Hopes, Entangled Roots: The Art of Jennifer Bowman, The Surreal World of Mindy Herrin, Cindy Billingsley: Wild Ones, Day of the Dead, Let's Find: Animal Faces, and Family Funday: "Lions and Tigers and Bears, Oh My!".
«Read the rest of this article»


Fort Campbell, KY – During The Home Depot Foundation's 3nd annual Celebration of Service campaign that runs from September 11th to Veterans Day, The Home Depot associates are completing projects to transform the homes and lives of veterans across the country.
During these two months, their associates will complete more than 350 service projects to benefit veterans and their families.
«Read the rest of this article»