Topic: Veterans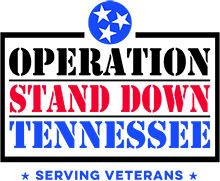 Clarksville, TN – Operation Stand Down Tennessee will be hosting a Get A Job Now: Career Empowerment Training Workshop on Thursday, June 4th, 2015 from 9:00am to 12:00pm. The goal of the event is to help those seeking employment identify their perfect career and learn strategies to secure employment.
The event will take place at the Tennessee Career Center in Clarksville – 523 Madison Street, Suite B, Clarksville, TN 37040.
«Read the rest of this article»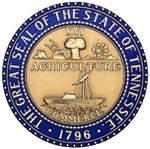 Nashville, TN – Tennessee State Representative Curtis Johnson announced that the Tennessee Housing Development Agency (THDA) had recently awarded a $235,705 Housing Trust Fund (HTF) grant to Buffalo Valley.
The grant will be used to finance the rehabilitation of six homes that will provide transitional housing for 48 homeless Veterans. Two of the homes are located in Clarksville and will serve up to 14 individuals.
«Read the rest of this article»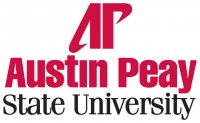 Clarksville, TN – Austin Peay State University's longstanding support of military veterans has led the Tennessee Higher Education Commission (THEC) to name the University a Veterans Education Transition Support (VETS) Campus.
According to THEC, VETS Campus certification is awarded to higher education institutions that "not only prioritize outreach to veterans, but successfully deliver the services necessary to create a supportive environment where student veterans can prosper while pursuing their education."
«Read the rest of this article»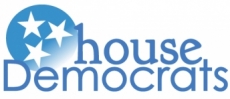 Nashville, TN – Tennessee House Democrats yesterday introduced and fought for legislation that would reaffirm the state's commitment to property tax relief for the disabled, veterans and seniors. The proposed amendment was filed in response to HB1197, sponsored by Oak Ridge Representative John Ragan.
The sponsor conceded that the bill significantly cuts a program of property tax relief for veterans, the disabled and seniors. Democratic caucus members fought against the bill and the cuts. «Read the rest of this article»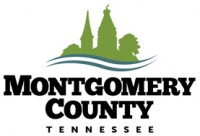 Montgomery County, TN – Montgomery County Government has created the Veterans Network of Care, a breakthrough Web solution for individuals, families and agencies concerned with veterans' issues.
A kick off event is scheduled for 2:00pm, April 24th at the William O. Beach Civic Hall, located at 350 Pageant Lane, Clarksville, TN.  For more information call 931.648.8482.
The Network of Care empowers veterans, service members, their families and service providers by providing online access to comprehensive services available within Clarksville/Montgomery County/Fort Campbell Area. «Read the rest of this article»
Written by Curtis Johnson
Tennessee State Representative for 68th District
Speaker Pro Tempore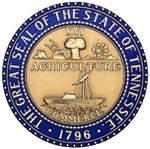 Nashville, TN – Republicans in the House have spent a great deal of time this legislative session focusing on bills to assist veterans and currently serving military personnel in Tennessee.  Building on legislation passed over the last several General Assemblies, the House hopes to continue finding ways to make life easier for military members and their families in the state.
One bill from this year, House Bill 8, will ensure high school students that train between their junior and senior year in the National Guard or go to advanced training after their senior year will still remain eligible for the state's Tennessee Promise program.
«Read the rest of this article»
Disabled Veterans and Elderly Property Tax Relief bill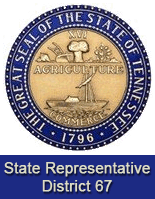 Nashville, TN – A bill designed to help veterans and other persons who lack health insurance at a free clinic operated on the site of an armory, is to be heard on the House Floor Monday, April 13th.
Sponsored by Rep. Brian Terry (R-Murfreesboro), this bill allows a licensed healthcare provider who is a member of the National Guard in this state to provide healthcare services to veterans and uninsured people.  It also allows the military department to permit the use of an armory as a site of a free clinic on a temporary basis.
«Read the rest of this article»
Written by Tennessee State Representative Curtis Johnson
Speaker Pro Tempore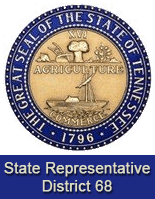 Nashville, TN – House Bill 715, the Tennessee Veterans Education Transition Support Act, would add spouses and dependent children as parties eligible for in-state tuition rates. Since a veteran can assign their benefits to a spouse or children, they would also qualify for these tuition and fee rates.
It would also shift the period of eligibility after discharge for in-state tuition rates from two years to three years. In addition, it requires the Tennessee Higher Education Commission (THEC) to convene the University of Tennessee (UT) and Tennessee Board of Regents systems to review processes related to awarding academic credit to veterans.
«Read the rest of this article»
Tennessee State Representative Joe Pitts chosen by peers to serve as Secretary of the Tennessee Legislative Veterans Caucus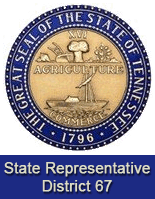 Nashville, TN – House Bill 800 (Rep Joe Pitts, D-Clarksville)/Senate Bill 56 (Sen Mark Green, R-Clarksville) would authorize students who are members of the National Guard or a Reserve unit of a branch of the United States military and who are eligible for the Tennessee Promise Scholarship, but cannot enroll in college in the fall term immediately following completion of high school due to certain military commitments, to enroll in the first term beginning after completion of such commitments without losing eligibility for the scholarship.
The bill passed the Education Administration and Planning Full Committee on Tuesday, March 10th and is currently in Finance, Ways and Means.
«Read the rest of this article»

Clarksville, TN – United Southern Bank (USB) is proud to announce the addition of Jeannette Williams to the staff of USB Wealth Management. She comes to USB with 13 years of Financial Service experience.
Williams started her financial career with an independent Wealth Management firm and continued with John Hancock Financial Services in Sarasota Florida and most recently with First Advantage Bank in Clarksville, TN.
«Read the rest of this article»