Topic: Veterans

Clarksville, TN – The Veteran Reconnect Grant, established by funding from the Tennessee General Assembly, provides funds for the development of new programs designed to promote the success of student veterans.
Austin Peay State University is one of 13 institutions in Tennessee to have the distinction of receiving this grant, and will receive $79,954 this fall.
«Read the rest of this article»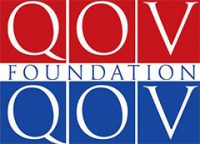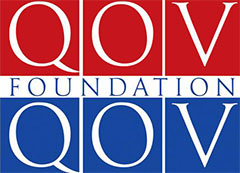 Clarksville, TN – In bring awareness to the service members and veterans that take their lives everyday, Quilts of Valor, Quilting in Clarksville held a Sew for 22 event on September 22nd, 2017 at Absolutely Fun Sewing.
The United States Department of Veterans Affairs released a study which showed that roughly 22 veterans were dying by suicide per day, or one every 65 minutes.
"We do not want to continue to see this. One life is too many." stated Roberta Samuels, Quilts of Valor. "So we organized this day with the idea from Cinde Jones with Absolutely Fun Sewing. She offered to allow us to sew in the store."
«Read the rest of this article»

Nashville, TN – Tennessee Governor Bill Haslam and Department of Veterans Services Commissioner Many-Bears Grinder have announced September 24th-30th, 2017 as Student Veterans Week for their contributions to enrich campuses statewide.
In 1944, just weeks after the D-Day invasion, President Franklin Delano Roosevelt signed into law the Servicemen's Readjustment Act, commonly known as the GI Bill which provides veterans with access to education, employment and housing opportunities.
«Read the rest of this article»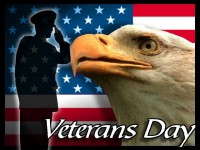 Clarksville, TN – A Welcome Home Veterans celebration has been taking place in Clarksville since September 13th, beginning with the arrival of the American Veterans Traveling Tribute Wall at Appleton Harley Davidson.
More than two dozen events at venues throughout the city included a reception at Old Glory Distilling Co., a screening of Ken Burns' new documentary "The Vietnam War", and a Remembrance Ceremony at First Baptist Church featuring Cindy Stonebraker, whose father has been MIA since October 1968.
«Read the rest of this article»
Written by Leejay Lockhart
Fort Campbell Public Affairs Office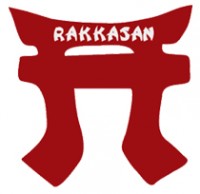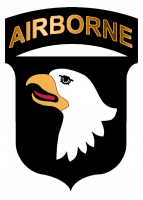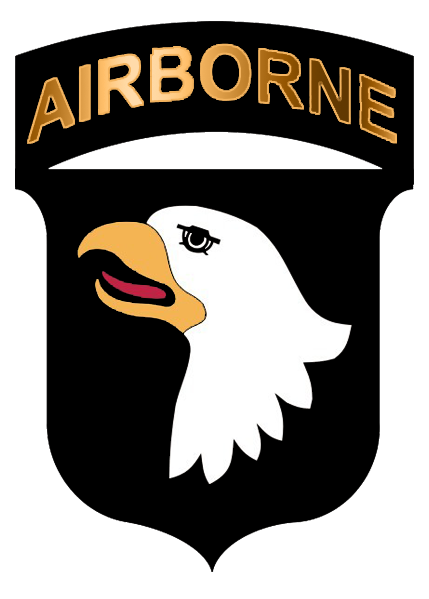 Fort Campbell, KY – Friday morning people boarded two white buses on the final leg of a trip 50 years in the making. Many of the passengers were founding members of D Company, 3rd Battalion, 187th Infantry Regiment, 3rd Brigade, Rakkasans, 101st Airborne Division, created in 1967 during the Vietnam War.
Traveling with these men were other veterans, spouses, children, grandchildren and siblings. Throughout the day they talked and joked with each other, as they caught up since their last reunion. The group looked more like a large Family than anything else, and that is because of how close these men became when they were young Soldiers.
«Read the rest of this article»

Clarksville, TN – Every veteran has a story, but not every veteran's story is remembered by history.
For each acclaimed general or honored battlefield leader, there have been countless American men and women who sacrificed their time, bodies and lives to protect their country — only to see their unique stories go untold after they took off the uniform.
«Read the rest of this article»

Clarksville, TN – The USS LST-325, 328-foot-long landing ship tank, will arrive in Clarksville on Wednesday, September 6th, 2017. The ship's arrival in Clarksville is one of the many activities that are part of Visit Clarksville's Welcome Home Veterans Celebration.
The LST-325 will be open for tours beginning at 9:00a.m. on Thursday, September 7th through 5:00pm Friday, September 15th. The LST will depart from Clarksville on Saturday, September 16th, 2017.
«Read the rest of this article»

Clarksville, TN – Clarksville's third annual Welcome Home Veterans parade is scheduled for Saturday, September 16th, 2017 at 10:00am in historic downtown.
"Originally created to honor Vietnam Veterans, the parade now a tribute by Vietnam Veterans to all American Heroes. This is a day for families, friends and all citizens to salute the service and sacrifices made by America's Military," said Visit Clarksville Board Chairman Jerry Allbert.
«Read the rest of this article»

Clarksville, TN – Individuals may order a 3′ x 5′ United States flag in honor, in memory or as a tribute to a loved one as part of Clarksville's upcoming Welcome Home Veterans Celebration, September 13th-17th, 2017. All flags will be displayed in the Field of Honor – Veterans Tribute at Beachaven Vineyards and Winery, 1100 Dunlop Lane, September 14th-17th.
«Read the rest of this article»

Clarksville, TN – The Tennessee Higher Education Commission (THEC) recently announced that Austin Peay State University will receive $79,954 in additional funding and program support to serve veterans and service members and help them earn post-secondary degrees as a part of Governor Bill Haslam's Drive to 55.
Austin Peay is one of 13 colleges and universities in Tennessee to receive a portion of the $760,781 in total Veteran Reconnect funds to support programs and services for student veterans at campuses across the state.
«Read the rest of this article»