Topic: Veterans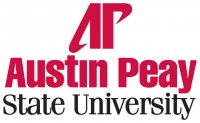 Clarksville, TN – The Commissioner for the Tennessee Department of Veterans Affairs (TDVA) is coming to Austin Peay State University on December 10th to help honor a special group of graduating APSU students.
At 5:00pm that afternoon, the University will host its Fall 2014 Military and Veterans Graduate Recognition Ceremony in the Mabry Concert Hall, with Many-Bears Grinder, the state's first female TDVA commissioner, serving as the keynote speaker. «Read the rest of this article»
Zoo Admission Tickets Offered for Donated Gifts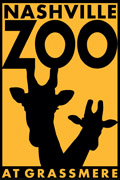 Nashville, TN – Metro Nashville Police Department's Mounted Patrol Division will collect donated toys for its annual Christmas Basket Program on December 13th and 14th at Nashville Zoo. As an added incentive, the Zoo is offering a complimentary admission ticket for every new toy donated.
Metro police officers will collect the toys in the Zoo's parking lot from 9:00am–4:00pm. Kids are invited to drop off letters to Santa Claus that the officers will deliver to the North Pole in time for Christmas.
Horses from the Mounted Patrol Division will also be available for guests to meet. Located next to the toy drive, the Zoo will offer a selection of toys that guests can purchase for the purpose of donating to the toy drive.
«Read the rest of this article»
Clarksville, TN – For most of us, Veteran's Day is a day of special meaning. I believe that's especially true for those of us who call Clarksville, Tennessee our home.
Every day we see men and women in uniform working and volunteering in our community. There are also hundreds of people who have stayed in Clarksville after their active-duty years and who continue to make our community richer.
«Read the rest of this article»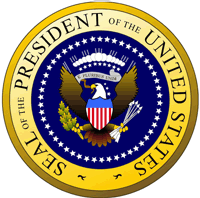 Washington, D.C. – In this week's address, in advance of Veterans' Day, the President paid tribute to the men and women in uniform who have given so much in service of America.
Veterans have risked their lives to protect our freedom, and we need to be there for them when they return from duty by ensuring they get the care they need and the opportunities they deserve.
The President asked every American to thank and welcome home the veterans in their lives who, like all who fight for our country, are heroes worthy of our constant gratitude and support.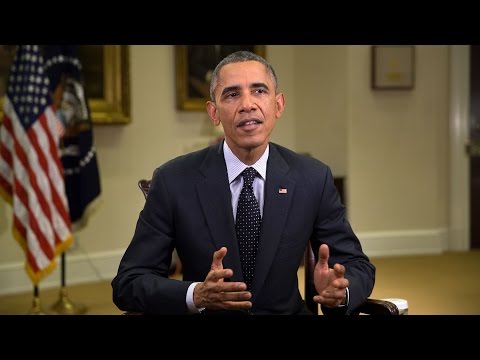 Report outlines initiatives to encourage veteran success in Tennessee higher education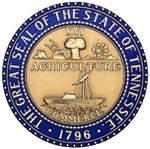 Nashville, TN – Tennessee Governor Bill Haslam today unveiled a report by the Governor's Veterans Education Task Force outlining ways to improve higher education opportunities for returning veterans.
Recommendations made by the task force are: support standardized, statewide training for campus leaders on veteran education practices; provide opportunities for colleges and universities to compete for funding veteran-focused initiatives; and establish a comprehensive veteran education web-portal.
«Read the rest of this article»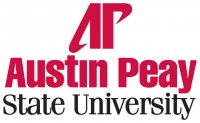 Clarksville, TN – John Edmondson Jr. served in the U.S. Navy for 26 years, so it doesn't come as much of a surprise that his favorite film is the 1965 naval war movie "In Harm's Way."
What does surprise people is that Edmondson is a gifted artist, and now that he is retired, he's harnessing that talent as a student in the Austin Peay State University Department of Art. One of his recent works is a painting of John Wayne, dressed as Captain Rockwell Torrey, from "In Harm's Way."
«Read the rest of this article»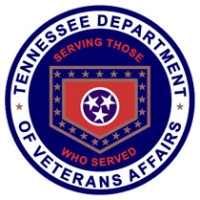 Nashville, TN – Through a $1.5 million federal grant, the Tennessee Department of Mental Health and Substance Abuse Services (TDMHSAS) is providing increased funding to Veterans courts in Shelby County, Montgomery County and Davidson County.
The result is an expansion of services, over a three-year period, giving hundreds more service members in Tennessee the option of pursuing treatment and recovery programs rather than incarceration. «Read the rest of this article»
Austin Peay Sports Information

Clarksville, TN – Austin Peay State University is planning to auction off the camouflage jerseys the football team wore during Saturday's homecoming contest with Tennessee State. Proceeds will go to the Wounded Warrior Project.
The auction will be conducted online at www.letsgopeay.com, with the auction beginning as early as Tuesday…Veterans Day.
«Read the rest of this article»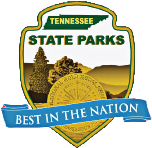 Nashville, TN – Tennessee State Parks announces its annual free state parks day for all Tennessee veterans offering one free night of camping and/or a complimentary round of golf with appropriate identification. Veterans Day is Tuesday, November 11th, 2014.
The free day on November 11th is in addition to Tennessee State Parks' current veterans' policy, which includes a camping discount within the state parks system and is available annually beginning November 1st through March 31st, offering a 25 percent reduction off the standard nightly base rates (depending on the type of site chosen). This camping discount is available to Tennessee residents showing proof of prior military duty.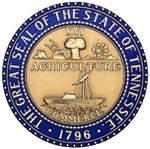 Nashville, TN – On October 9th, from 10:00am to 2:00pm, the Tennessee Department of Labor and Workforce Development is holding a hiring event for veterans in 10 cities across Tennessee. More than 1,000 jobs are available.
For more information, or to register in a location near you, click on Ctrl+click to follow the link http://www.tn.gov/labor-wfd/Patriots/Paychecks.shtml