Topic: Veterans
Written by Tennessee State Representative Curtis Johnson
Speaker Pro Tempore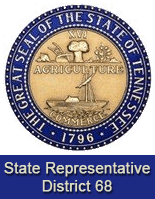 Nashville, TN – House Bill 715, the Tennessee Veterans Education Transition Support Act, would add spouses and dependent children as parties eligible for in-state tuition rates. Since a veteran can assign their benefits to a spouse or children, they would also qualify for these tuition and fee rates.
It would also shift the period of eligibility after discharge for in-state tuition rates from two years to three years. In addition, it requires the Tennessee Higher Education Commission (THEC) to convene the University of Tennessee (UT) and Tennessee Board of Regents systems to review processes related to awarding academic credit to veterans.
«Read the rest of this article»
Tennessee State Representative Joe Pitts chosen by peers to serve as Secretary of the Tennessee Legislative Veterans Caucus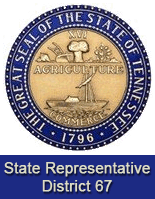 Nashville, TN – House Bill 800 (Rep Joe Pitts, D-Clarksville)/Senate Bill 56 (Sen Mark Green, R-Clarksville) would authorize students who are members of the National Guard or a Reserve unit of a branch of the United States military and who are eligible for the Tennessee Promise Scholarship, but cannot enroll in college in the fall term immediately following completion of high school due to certain military commitments, to enroll in the first term beginning after completion of such commitments without losing eligibility for the scholarship.
The bill passed the Education Administration and Planning Full Committee on Tuesday, March 10th and is currently in Finance, Ways and Means.
«Read the rest of this article»

Clarksville, TN – United Southern Bank (USB) is proud to announce the addition of Jeannette Williams to the staff of USB Wealth Management. She comes to USB with 13 years of Financial Service experience.
Williams started her financial career with an independent Wealth Management firm and continued with John Hancock Financial Services in Sarasota Florida and most recently with First Advantage Bank in Clarksville, TN.
«Read the rest of this article»
Tennessee Representative Joe Pitts
Carbon Monoxide Awareness Day legislation advances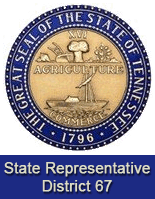 Nashville, TN – A bill designed to help veterans and their spouses find employment was defeated in the Consumer and Human Resources subcommittee of the Tennessee House of Representatives this week.
The bill, sponsored by Representative Joe Pitts (D-Clarksville), would have enabled private employers to create written policies giving preference in hiring honorably discharged veterans, their spouses, widows and widowers.
The bill failed by a quick voice vote with no questions or discussion by the committee.
«Read the rest of this article»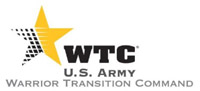 Alexandria, VA – The 2015 Army Trials will be at Fort Bliss, Texas, in El Paso, March 29th – April 2nd, and is the second run of this event. The 2015 Department of Defense (DoD) competition is slated for this summer.
In 2014 more than 100 wounded, ill and injured service members and Veterans from across the United States traveled to the U.S. Military Academy, West Point, NY, to train and compete for the first time in a series of competitive athletic events known as the Army Trials*. The Army Trials help determine which Army athletes compete on the DoD competition Army Team.
«Read the rest of this article»
APSU Sports Information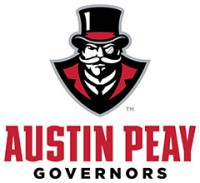 Clarksville, TN – Austin Peay State University's athletics department raised more than $8,000 for the Wounded Warrior Project, auctioning off 80 of the camouflage jerseys worn in the Governors' 2014 Homecoming football game against Tennessee State.
As part of Military Appreciation Day and to honor the troops at Fort Campbell, the Austin Peay football team elected to wear camouflage jerseys, November 8th, 2014, against Tennessee State.
«Read the rest of this article»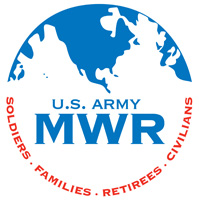 Fort Campbell, KY – Army Community Service (ACS) Employment Readiness Program (ERP) is holding a Hiring Our Heroes® Military Spouse Program event on January 21st and 22nd at Cole Park Commons.
On Wednesday, January 21st there will be a free networking event from 6:00pm to 8:00pm. This event is open to all military Spouses, including Active Duty, Guard, Reserve, Veteran, and Gold Star Spouses.
Veterans and service members are also welcome to attend. Military Spouses will have an opportunity to network with local HR recruiters from large and small businesses, community leaders and senior military Spouses as well as receive resume help and gain valuable career advice from industry professionals. «Read the rest of this article»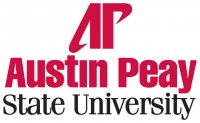 Clarksville, TN – The Commissioner for the Tennessee Department of Veterans Affairs (TDVA) is coming to Austin Peay State University on December 10th to help honor a special group of graduating APSU students.
At 5:00pm that afternoon, the University will host its Fall 2014 Military and Veterans Graduate Recognition Ceremony in the Mabry Concert Hall, with Many-Bears Grinder, the state's first female TDVA commissioner, serving as the keynote speaker. «Read the rest of this article»
Zoo Admission Tickets Offered for Donated Gifts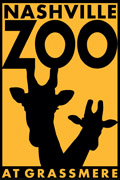 Nashville, TN – Metro Nashville Police Department's Mounted Patrol Division will collect donated toys for its annual Christmas Basket Program on December 13th and 14th at Nashville Zoo. As an added incentive, the Zoo is offering a complimentary admission ticket for every new toy donated.
Metro police officers will collect the toys in the Zoo's parking lot from 9:00am–4:00pm. Kids are invited to drop off letters to Santa Claus that the officers will deliver to the North Pole in time for Christmas.
Horses from the Mounted Patrol Division will also be available for guests to meet. Located next to the toy drive, the Zoo will offer a selection of toys that guests can purchase for the purpose of donating to the toy drive.
«Read the rest of this article»
Clarksville, TN – For most of us, Veteran's Day is a day of special meaning. I believe that's especially true for those of us who call Clarksville, Tennessee our home.
Every day we see men and women in uniform working and volunteering in our community. There are also hundreds of people who have stayed in Clarksville after their active-duty years and who continue to make our community richer.
«Read the rest of this article»