Topic: Veterans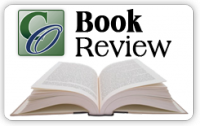 Clarksville, TN – A teacher in the Knox County school system, Gary Harmon is a former student at Montgomery Central High School in Montgomery County. His children's book, My Daddy Takes His Legs Off, tells the story of a little girl whose father was born with no right hand and only a pinky and a thumb on his left. Because he was born with no feet, he had prostheses from his knees down.
Children have insatiable curiosity and many are afraid of what they do not understand. As anyone with a disability knows, children will stare at a person who is different. Some will want to touch, some will want to run away, some will ask embarrassing questions, and some will cry.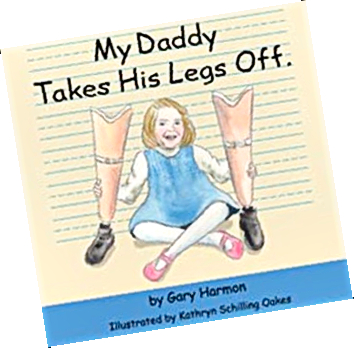 «Read the rest of this article»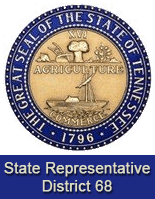 Nashville, TN – Tennessee State Representative Curtis Johnson (R-Clarksville) has filed a House Joint Resolution in the Tennessee General Assembly urging the Tennessee Congressional Delegation to restore cuts to veterans benefits made by Congress in December, 2013.
The Federal proposal cuts benefits to military retirees younger than 62 by reducing their annual cost-of –living increase adjustment (COLA) by one percent annually.
«Read the rest of this article»

Clarksville, TN – SAFE: Soldiers And Families Embraced announces a free, weekly informational group for those living with Post-Traumatic Stress (PTSD) and Traumatic Brain Injury (TBI) on Wednesdays from 6:00pm-7:00pm at New Providence United Methodist Church, 1317 Fort Campbell Boulevard. Childcare is provided. «Read the rest of this article»
More Than 130 Jobs Currently Available
Nearly 800 Tennesseans hired by AT&T so far this year as consumer demand for wireless and broadband grows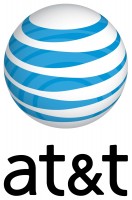 Nashville, TN – AT&T* has announced that the company is seeking applicants to fill more than 130 jobs in the Tennessee, including nearly 50 new jobs. The positions will be primarily focused on customer service, retail and technician positions and are a result of AT&T's continued investment in Tennessee.
So far this year, AT&T has invested more than $175 million in its wired and wireless networks in Tennessee and hired about 800 Tennesseans to meet continued growth of wireless and broadband services in the state. «Read the rest of this article»

Clarksville, TN – On Wednesday, November 13th, 2013, SAFE: Soldiers and Families Embraced presented Col. (R) Ted Crozier, US Army, with the inaugural SAFE Community Heroes Award to recognize Col. Crozier's passionate work for Soldiers, veterans and family members.
The award was the Inaugural Community Heroes Award and will in years to come awarded by SAFE to honor those who work tirelessly for our military, veterans and their families.
«Read the rest of this article»

Nashville, TN – Members of the Tennessee Wing, Civil Air Patrol, invite the public to sponsor remembrance wreaths  for placement on the graves of Veterans on December 14th at Veteran cemeteries across the state to honor those who served.
Sponsors can designate where the wreaths will be laid in their community. The Wing efforts coincide with tributes occurring simultaneously across the country during the annual Wreaths Across America Observance. «Read the rest of this article»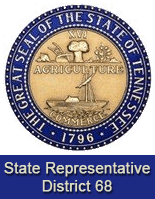 Nashville, TN – Tennessee State Representative Curtis Johnson (R-Clarksville) announced that The Tennessee Housing Development Agency's (THDA) Board of Directors has approved Buffalo Valley, Inc to receive a grant from the Housing Trust Fund (HTF) to serve the housing needs of elderly, very-low income, and special needs Tennesseans.
Buffalo Valley, Inc. will use $208,400 in HTF funds to rehabilitate 10 units of transitional rental housing in Montgomery (5 units), Lewis (1 unit), and Marshall (4 units) counties.
«Read the rest of this article»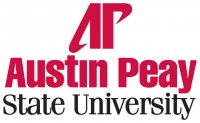 Clarksville, TN – When the national publication Military Times released its annual "Best for Vets: Colleges 2014" list earlier this week, it named Austin Peay State University as the top school in Tennessee for serving and supporting military veterans.
The newspaper listed APSU as the 57th best university in the country for veterans to attend, and it gave the University four stars for the academic support it provides these students.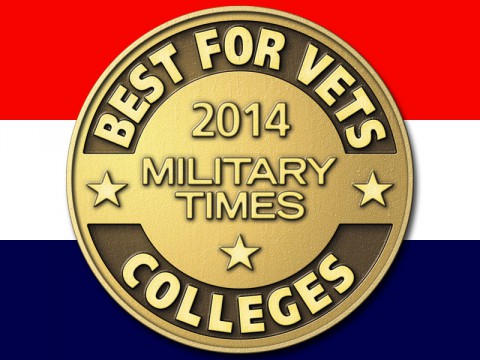 «Read the rest of this article»
5,000 Veterans and Military Spouses Hired, Over 1,200 Are Work-at-Home Positions

Cincinnati, OH – Convergys Corporation (NYSE: CVG), a global leader in customer management, is proud to announce that 5,000 veterans have joined its ranks since the beginning of 2012.
Convergys is a proud participant in the "Hiring 500,000 Heroes" campaign, which challenges businesses to hire a half- million veterans and military spouses by the end of 2014. Convergys is well on the way to meeting our hiring commitment of 7,700 veterans and military spouses by December 2014. «Read the rest of this article»
Veterans Day Event Also Pays Tribute to More Than 525,000 Tennessee Veterans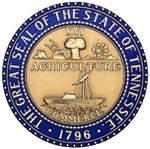 Nashville, TN – Tennessee Governor Bill Haslam joined Tennessee Department of Veterans Affairs Commissioner Many-Bears Grinder and Major General Terry "Max" Haston of the Tennessee Military Department today to recognize four veteran state employees and more than 525,000 Tennessee veterans of all ages and eras.
The Governor's Veterans Day event was held at the Tennessee Tower Plaza in downtown Nashville. «Read the rest of this article»