Topic: Victoria's Secret
Mall Looking For Models For Upcoming Fashion Show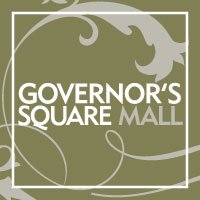 Clarksville, TN – Are you ready for your close up? Governor's Square Mall will be hosting a casual, free model search for The Back to School Fashion Show, and Bridal Show on Friday, June 12th from 2:00pm-4:00pm.
The event takes place in Center Court near Victoria's Secret. The Back to School Fashion Show is open to girls and boys between the ages of 5 and 18. The Bridal Show is open to men and women 16 or older.
No model experience or size required. «Read the rest of this article»

Clarksville TN – Just after 12:00pm Saturday, May 23rd, 2015, Clarksville Police Department District Three Patrol Officer Brad Crowe was dispatched to the Victoria's Secret store in Governors Square Mall at 2801 Wilma Rudolph Boulevard to investigate an E911 report of intimidation and shoplifting.
A store manager told the officer that three black females had gotten into a confrontation with her, cursing her, throwing a dress, and threatening to hit her.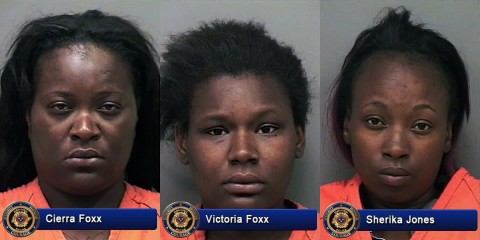 «Read the rest of this article»
CVS, Discover, and JetBlue among those that make CR's "Nice" List; Overstock.com, Victoria's Secret, and Spirit Airlines join others who earned lumps of coal

Yonkers, NY – Consumer Reports today unveiled its fifth annual Naughty & Nice List of company policies and practices.
The list includes retailers, airlines, telecomm companies, and others that have been dinged for hidden or annoying fees, stingy return policies, and bad behavior, or lauded for transparency, generosity, and generally making consumers' lives easier. «Read the rest of this article»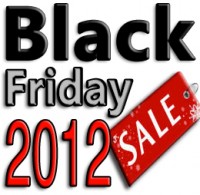 Clarksville, TN – In the traditional closing to the Thanksgiving holiday, thousands of people left their homes on Thanksgiving evening to stand out in the cold waiting for the chance to participate in Black Friday. Retailers across the country offer some of the best deals of the year to shoppers eager to begin the Christmas purchases.
Shaquana Harmon was waiting at the entrance to Governor Square Mall with her sisters and cousins. They were hoping to find some deals on some new outfits from Victoria's Secret and Old Navy. They arrived at the mall at around 8:00pm on Thanksgiving day for the midnight opening. "We were already out and about and had stopped at Walmart, and so we decided to come on over to the mall afterwards." They were the 2nd group to arrive at the main entrance with the other arriving shortly before at around 7:30 PM.
«Read the rest of this article»