Topic: Vietnam War
By Elizabeth M. Collins, Soldiers Live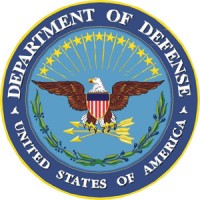 Washington, DC – The year was 1968. It was a year of war, of protests, of death.
It was the year Martin Luther King Jr. and Robert F. Kennedy were both assassinated. It was also the year the Vietnam War exploded into new levels of violence. And as troops poured into 'Nam and more and more young men died — 1968 was the deadliest year of the Vietnam War — Americans watched it all from their living rooms with anger and disgust. The protest movement gained traction. Protesters spit on returning Soldiers, called them rapists and baby killers. In fact, the U.S. agreed to begin peace talks in Paris that year, due in part to the dwindling support at home.
It was also the year Santiago Erevia became a Soldier.
«Read the rest of this article»
Written by Maj. Brandon Bissell
5th Special Forces Group (Airborne) Public Affairs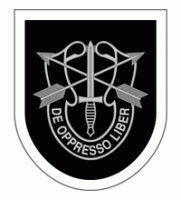 Fort Campbell, KY – Past and present members of the 5th Special Forces Group (Airborne) family gathered together here last week for its annual Reunion Week festivities.
This year marked the unit's 52nd anniversary of its activation, which originally took place September 21st, 1961, at Fort Bragg, NC. Although a time to celebrate, the "reunion" has become much more than just an annual gathering throughout the years.
The 5th SFG (A) has a storied history written by very quiet professionals, but more importantly they are a family that encompasses Veterans, past and present, families and friend of the Legion for generations past.
«Read the rest of this article»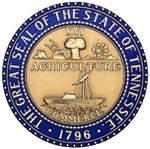 Nashville, TN – Tennessee Governor Bill Haslam and Department of Veterans Affairs Commissioner Many-Bears Grinder today announced September 20th-26th, 2013 as POW/MIA Recognition Week. Meanwhile, the United States Department of Defense announces the identification of Major Howard V. Andre, Jr. of Memphis who has been missing in action since July 8th, 1969.
Major Andre and Major James E. Sizemore of Illinois were on a night armed reconnaissance mission when their A-26A Invader aircraft crashed in Xiangkhoang Province, Laos during the Vietnam War. Both men died in the crash but their remains were unaccounted for until April 2013. The Air Force pilots will be returned to their families for burial with full military honors on September 23rd at Arlington National Cemetery. They were classified as missing in action for nearly 44 years.
«Read the rest of this article»
Written by Maj. Brandon Bissell
5th Special Forces Group (Airborne) Public Affairs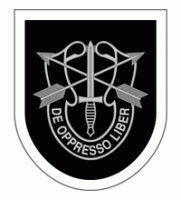 Fort Campbell, KY – Bob Howard grew up in Opelika, Alabama, in a house on a hill accessed by a single road. At the bottom of the hill living in two houses on either side of the road were two families, each with several boys that were both older and bigger than him.
Bob Howard was a smart boy. He knew the odds were not in his favor if he challenged the boys, so every day on his way home from school he would devise a different plan to get past the boys and up the hill to his home without getting into trouble.
«Read the rest of this article»
New law affects WWI, WWII, Korea and Vietnam War Veterans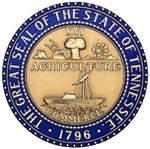 Nashville, TN – The Commissioner of the Tennessee Department of Veterans Affairs, Many-Bears Grinder and the Tennessee Department of Education Commissioner Kevin Huffman will be presenting a high school diploma to Korean War Veteran, William Milton Duncan Wednesday, June 19th at 10:30am in the Senate Library in the State Capitol.
Mr. Duncan was drafted in 1951 and began serving in the United States Army during the Korean War. Due to his military service, Mr. Duncan left high school a few days before completing requirements for his diploma. «Read the rest of this article»
Annual Montgomery County Candle Light Vigil honors those still missing in action from Vietnam
Clarksville, TN –
The Vietnam Veterans of America, Chapter 396 will be holding their Memorial Day Vigil on Sunday May 26th at 7:00pm at Veterans Plaza (350 Pageant Lane), in front of the Wiliam O. Beach Civic Hall to remember the men and women who were left behind in Vietnam when American forces left that country in 1975.
This year the guest speakers will include Col. Tom Denny Retired, a Vietnam Veteran; along with various city and county dignitaries. The colors will be posted by an honor guard composed of Montgomery Central High School JROTC Students.
«Read the rest of this article»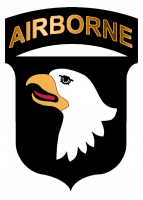 Fort Campbell, KY – Staff Sgt. Richard McLain and Sgt. Donnie Roach were awarded the Purple Heart at a special ceremony conducted at McAuliffe Hall Tuesday.
Roach and McLain were surrounded by family and friends as they were each presented the award by 101st Airborne Division (Air Assault) Acting Senior Commander, Brig. Gen. Mark Stammer. Both men were overcome with emotion as they reflected back on their time in service and combat.
«Read the rest of this article»
TDOT Issues Two Important Public Meeting Notices impacting Clarksville-Montgomery County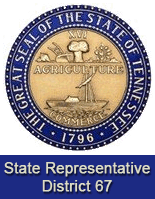 Nashville, TN – House Bill 0422 (Senate Bill 493) which would expedite issuance of certain professional licenses and temporarily extend certain licenses for active duty personnel that were deployed when their licenses came due for renewal passed unanimously in the House of Representatives on Monday, March 11th.
Tennessee State Representative Joe Pitts (D-Clarksville), sponsor of the House bill said "The legislation sets a clear process for professional license renewal when our active duty military personnel are deployed at the time of that renewal."
The House of Representatives passed the bill unanimously and the Senate will take up the bill on Monday, March 18th.
«Read the rest of this article»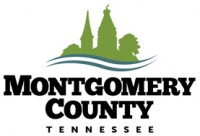 Montgomery County, TN – Montgomery County Government and the City of Clarksville will host a breakfast commemorating the 50th anniversary of the Vietnam War.
All Montgomery County Vietnam Veterans are invited to attend. This event is set for Wednesday, April 3rd at 7:30am at the Wilma Rudolph Events Center at Liberty Park. «Read the rest of this article»
Written by Spc. Jennifer Andersson
159th Combat Aviation Brigade Public Affairs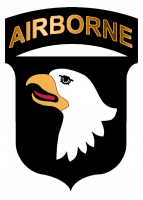 Fort Campbell, KY – "Better late than never" is the saying. For retired Platoon Sgt. Class Cecil Wiggins, the Honorable Order of St. Michael Bronze Award has been a long time coming for the impact he made on his unit during the Vietnam War. He received the award during a ceremony February 22nd at Fort Campbell, KY.
The Honorable Order of St. Michael Bronze Award recognizes individuals who have contributed significantly to the promotion of Army Aviation in ways that stand out in the eyes of the recipient's seniors, subordinates and peers.
«Read the rest of this article»