Topic: vietnam
Written by Sgt. Jacob Mahaffey
5th Special Forces Group (Airborne) Public Affairs Office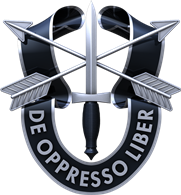 Fort Campbell, KY – A Vietnam War veteran and former prisoner of war spoke to Soldiers from the 5th Special Forces Group (Airborne) on Fort Campbell, KY January 23rd.
Retired Air Force Lt. Col. Barry Bridger, from Bladenboro, North Carolina, spoke to the Special Forces Soldiers about life as a POW and how important survival training can be.
Bridger was conducting combat operations during his second tour in Vietnam on January 23rd, 1967, when his plane was shot down over hostile territory. The next six years of his life were spent in Vietnam's infamous "Hanoi Hilton" prison camp. «Read the rest of this article»
Written by Shannon Collins
DoDNews Features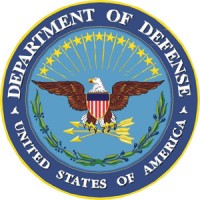 Washington, D.C. – In a proclamation, President Barack Obama said November is National Native American Heritage Month in honor of American Indians and Alaska Natives from hundreds of tribes who have shaped our national life.
He said their spirit and many contributions continue to enrich our communities and strengthen our country. During this heritage month, we honor their legacy.
«Read the rest of this article»
Written by Sgt. Justin Moeller
5th Special Forces Group (Airborne) Public Affairs Office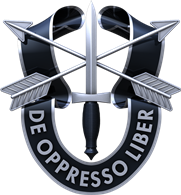 Fort Campbell, KY – On September 21st, 1961, 5th Special Forces Group (Airborne) officially activated at Fort Bragg, NC; a year later they were fighting in the Republic of Vietnam.
Since the Vietnam War, the 5th SFG (A) has had integral parts in Operation Desert Shield and Desert Storm, Operation Enduring Freedom as well as Operation Iraqi Freedom.
Bravery runs deep in the unit: they fly 20 campaign streamers and include 18 Medal of Honor recipients.
«Read the rest of this article»
Written by Sgt. Justin Moell
5th Special Forces Group (Airborne) Public Affairs Office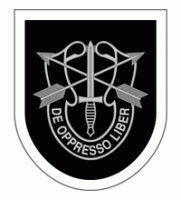 Fort Campbell, KY – Awarded for personal acts of valor, above and beyond the call of duty, the highest award a Soldier can earn during combat is the Medal of Honor.
Retired U.S. Army Maj. Drew D. Dix, native of Pueblo, CO, was awarded the Medal of Honor from President Lyndon B. Johnson on January 19th, 1969, for repeatedly leading a 20-man force of local fighters in to Chau Phu, Vietnam, multiple times, driving out the Viet Cong resulting in 14 confirmed Viet Cong Killed in action and a potential 25 more, the rescue of 14 United States and free world civilians, and capturing 20 enemy combatants, including a high ranking Viet Cong official, during the early days of the Tet Offensive.
«Read the rest of this article»
By Amaani Lyle, American Forces Press Service

Washington , DC – Army Secretary John M. McHugh praised the fallen from the nation's wars during a commemoration of Arlington National Cemetery's 150th anniversary in the cemetery's amphitheater.
McHugh conveyed gratitude and historical context during the event, "Arlington at 150," which featured a musical performance by "The President's Own" U.S. Marine Band as well as participation from the U.S. Army "Old Guard" 3rd Infantry Regiment and historical vignettes depicting how conflicts have molded the nation.
«Read the rest of this article»
Written by Maj. Brandon Bissell
5th Special Forces Group (Airborne) Public Affairs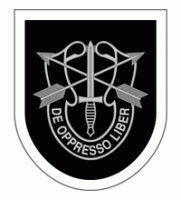 Fort Campbell, KY – Each year the 5th Special Forces Group (Airborne) family gathers on Gabriel Field to honor Legionnaires who paid the ultimate sacrifice.
Saturday, May 17th, was no different as it brought together the Group's Soldiers, Families, and friends, both past and present, to remember their fallen brothers.
Gabriel Field, named in honor of Specialist 5 James P. Gabriel, one of the first Green Berets to be killed in Vietnam, was memorialized with markers placed around the perimeter of the field.
«Read the rest of this article»
Clarksville, TN – It is a solemn occasion when a nation gathers together to honor its soldiers, those who lived to come home, but even more importantly those who did not. The body of U.S. Army Staff Sergeant Lawrence Woods was buried in Arlington National Cemetery on March 21st of this year. There are 27 remaining missing POW/MIA's from the State of Tennessee. Each one was honored in a ceremony held in front of the William O. Beach Civic Center at Veterans Plaza in Clarksville Tennessee on Sunday evening.
The Vietnam Veterans of America, Chapter 396 holds this Memorial Day Vigil each year to remember the men and women who were left behind in Vietnam when American forces left that country in 1975.
«Read the rest of this article»
Written by Sgt. William Battle
372nd Mobile Public Affairs Detachment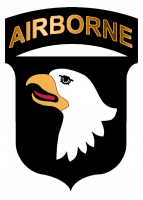 Fort Campbell, KY – The sun may have been bright this morning, but it could not shine brighter than the pride of the 101st Airborne Division as 12,800 Soldiers stood together on the Division Parade Field to close out this year's Week of the Eagles celebration.
The theme of the 2014 observance was "Remembering the 101st in Vietnam: Building on the legacy of courage and strength," and gathered at the parade field were representatives of the division's history looking upon the Soldiers that are the division's present and future – building on that legacy created by the Veterans in attendance.
«Read the rest of this article»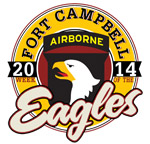 Fort Campbell, KY – The 2014 Week of the Eagles Celebration kicked off on Friday with a Division Run and the Week of the Eagles Concert headlined by Big and Rich with Special Guest Cowboy Troy, Joe Diffie, and Mallory Hope. Sporting events and athletic competitions continue throughout the week, and the 2014 Week of the Eagles closes out on Thursday with the 101st Airborne Division Review.
As things kicked off Clarksville Online spoke with Melissa Schaffner, the Marketing Manager for the Fort Campbell Morale, Welfare and Recreation (MWR). "We've got a great lineup for this evening! We started out with Cover Down, the 101st Airborne Division Rock Band; following them will be Mallory Hope an up-and-coming artists out of Nashville; then we will have Joe Diffie, a big country music star during the 90s, who is making a repeat visit to Fort Campbell; and our headliner tonight will be Big and Rich with special guest Cowboy Troy, personal favorite of mine! I love Big and Rich so I'm really excited about this show."
«Read the rest of this article»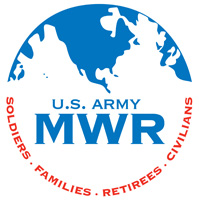 Fort Campbell, KY – The 101st Airborne Division (Air Assault) and Fort Campbell will celebrate the 2014 Week of the Eagles May 16th to 22nd.
This year's Week of the Eagles will commence the celebration of the 50th Anniversary of the 101st Airborne Division's deployment to Vietnam. In keeping with tradition, activities will take place in May.
In 1973, then Major General John Cushman started the first Week of the Eagles in an effort to invigorate the local community and celebrate the Division's combat readiness.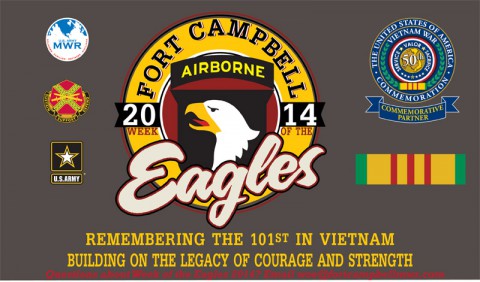 «Read the rest of this article»