Topic: Violation of Implied Consent

Clarksville, TN – On November 7th, 2012, around 3:45pm, Clarksville Police Officer Nathan Lee responded to a 911 call at the 900 Block of Riverside Drive when a woman recognized a man with warrants from a photo disseminated by the media.
When Officer Lee arrived, he immediately recognized the man as Michael Eli Gray, who was alleged to have been involved in an incident which occurred at 145 Tandy Drive.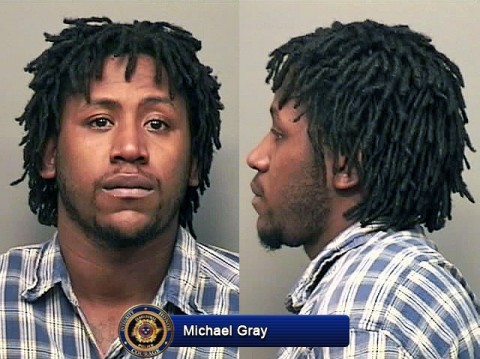 «Read the rest of this article»

Clarksville, TN – Clarksville Police Officers working the DUI saturation patrols, partially funded by the Governor's Highway Safety Office, snagged Clarksville's first DUI arrest and DUI related crash arrests for 2012. CPD charged a total of 13 DUIs between December 31st and January 1st.
The first DUI arrest for 2012 was a 77 year old man. On January 1st, 2012, around 12:29am, Officer Kyle Fleming spotted a maroon Dodge Stratus traveling on Madison Street without its headlights on. Officer Fleming stopped the vehicle and upon initial contact with the driver noticed the driver, Roy Young, had slurred speech and slow to respond.
«Read the rest of this article»