Topic: Virginia
NASA Headquarters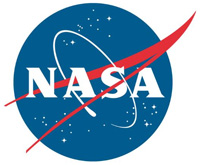 Washington, D.C. – Mastering the intricacies of controlling matter at the nanoscale level is part of a revolutionary quest to apply nanotechnology to benefit industrial processes. A key element of that technology is the use of carbon nanotubes.
Carbon nanotubes are small hollow tubes with diameters of 0.7 to 50 nanometers and lengths generally in the tens of microns. While ultra-small, carbon nanotubes offer big-time attributes.
For instance, materials can be manufactured that exhibit superior strength but are still extremely lightweight. Think in terms of 200 times the strength and five times the elasticity of steel. For good measure, add in that they offer highly-efficient electrical and thermal conductivity.
«Read the rest of this article»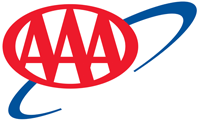 Tampa, FL – Gas prices have dropped slowly on the week. Today's national average price for a gallon of regular unleaded gasoline is $2.39, a three cents drop from one week ago; however, it is an increase of nine cents over last month and 18 cents more than this time last year. One year ago, the country was experiencing higher consumer demand and prices were increasing.
Fast forward to today, consumers are still experiencing higher gas prices over last year due to the OPEC agreement, but we are not seeing substantial increases at the pump due to increased gasoline inventories and low demand across the country.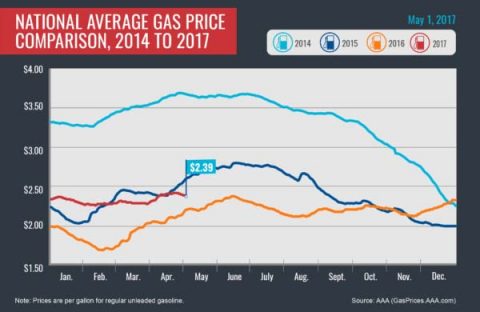 «Read the rest of this article»
Written by Andrew Good
NASA's Jet Propulsion Laboratory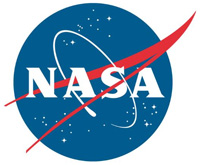 Pasadena, CA – NASA has selected 10 studies under the Planetary Science Deep Space SmallSat Studies (PSDS3) program to develop mission concepts using small satellites to investigate Venus, Earth's moon, asteroids, Mars and the outer planets.
For these studies, small satellites are defined as less than 180 kilograms in mass (about 400 pounds). CubeSats are built to standard specifications of 1 unit (U), which is equal to about 4x4x4 inches (10x10x10 centimeters). They often are launched into orbit as auxiliary payloads, significantly reducing costs.
«Read the rest of this article»
Tennessee Lady Vols (20-11) vs. #13/12 Louisville Cardinals (28-7)
March 20th, 2017 | 5:45pm CT
Louisville, KY | KFC Yum! Center | TV: ESPN2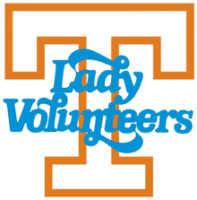 Louisville, KY – As the No. 5 seed in the Oklahoma City Regional, Tennessee is looking for its 35th trip to the Sweet 16 on Monday, when the Lady Vols take on 4th-seeded Louisville in the KFC Yum! Center in the second round of the NCAA Tournament.
The game tips off at 5:45pm CT and will be broadcast on ESPN2 and online through WatchESPN. Visit WatchESPN.com or download the WatchESPN app to view the game on a computer or mobile device. Dave O'Brien (PxP), Doris Burke (Analyst) and Kara Lawson (Analyst) will describe describe the action between the Lady Vols and the Cardinals.
Fans can also tune into their local Lady Vol Network station to catch Mickey Dearstone describing the action.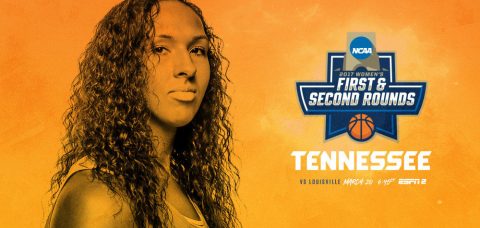 «Read the rest of this article»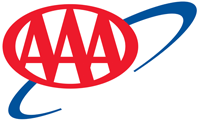 Tampa, FL – After remaining relatively flat, the national average price for regular unleaded gasoline has now fallen for 10 straight days to today's average of $2.30 per gallon.
Today's national average is one cent less than one week ago and two cents more than one month ago. Compared to this same date last year, consumers are paying 37 cents more per gallon at the pump.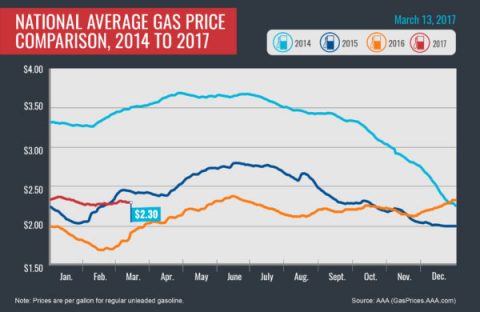 «Read the rest of this article»
Written by Leon Roberts
U.S. Army Corps of Engineers, Nashville District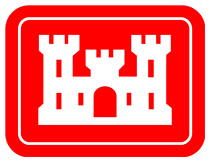 Nashville, TN – The U.S. Army Corps of Engineers Nashville District announces a new firewood policy is now in effect, and seeks the public's cooperation to prevent the spread of forest insects and disease at campgrounds in the Cumberland River Basin.
The new firewood policy requires visitors at the Nashville District's recreation areas, primitive campsites and 25 campgrounds to use only firewood that has been certified as heat-treated by U.S. Department of Agriculture or state natural resource agency.
«Read the rest of this article»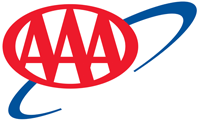 Tampa, FL – National gas prices have increased fractions of a penny to reach today's average price for regular unleaded gasoline, which is $2.28 per gallon. Today's average is the same as one week ago, five cents less compared to one month ago and 56 cents more than the same date last year.
Prices continue to remain flat due to lower driving demand and an oversupplied market as a result of increased U.S. production. As refinery maintenance season begins and driving demand increases, we could expect to see some of the gasoline supply in the U.S. soaked up.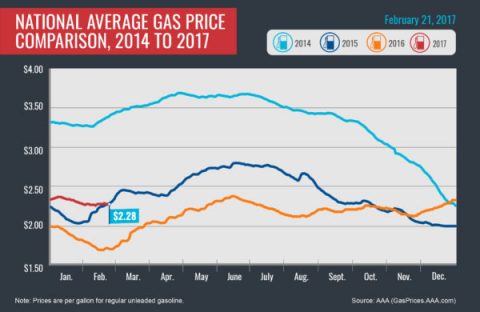 «Read the rest of this article»
APSU Sports Information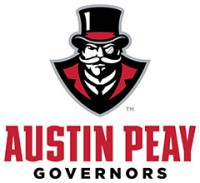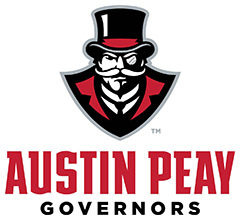 Clarksville, TN – Ryan Ivey, Austin Peay State University Director of Athletics has announced the addition of Mike Minyard as the Assistant Director of Athletics for External Affairs.
"I am grateful for the opportunity being provided by Ryan Ivey and the search committee to join the Austin Peay family," Minyard said. "I am humbled to serve the institution and its student-athletes, coaches, staff, alumni and student body. This campus and the people on it have an energy and enthusiasm that is unmatched. Together, I believe we can build a championship culture with the support of a growing fan base that will make us the premier athletic department in the Ohio Valley Conference and beyond."
«Read the rest of this article»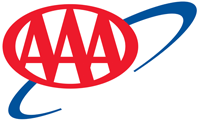 Tampa, FL – The national average price of regular unleaded gasoline remained relatively stable over the past week, settling at today's price of $2.27 per gallon.
Although today's average remains flat compared to one week ago, drivers are paying ten cents less per gallon month-over-month, and 52 cents more per gallon year-over-year.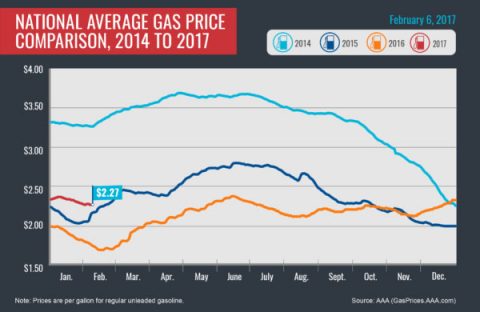 «Read the rest of this article»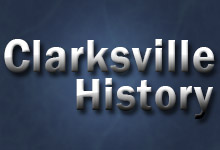 Clarksville, TN – In 1780 a group of 300 daring pioneers decided to journey upon the Tennessee River and the Cumberland River in flatboats and canoes.
The destination for some of them would be present day Montgomery County, upon the Red River at the mouth of Passenger Creek. Yet, in order to arrive at their destination they had to guide their boats through a frontier full of Native Americans determined to attack them.
Why would they attempt such an endeavor which seemed to almost promise violence, deprivation, and other hardships?
«Read the rest of this article»