Topic: Virginia
Austin Peay Sports Information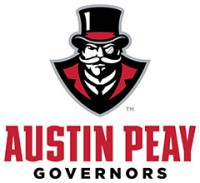 Fairfax, VA -  Six Austin Peay State University student-athletes were named to the 2014 Arthur Ashe, Jr. Sports Scholars Teams as selected by Diverse: Issues In Higher Education magazine.
Senior football defensive lineman Iosua Siliva was named an Arthur Ashe, Jr. Sports Scholar for the third consecutive year. Junior volleyball outside hitter Jada Stotts was selected for the second consecutive year.  In addition, senior soccer forward Tatiana Ariza earned her second honor, adding 2014 to her 2012 selection.
«Read the rest of this article»
Written by Frank Jennings, Jr.
NASA Glenn Research Center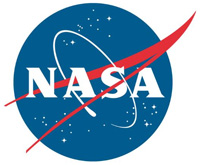 Cleveland, OH – Since the Concorde's final landing at London's Heathrow Airport nearly a decade ago, commercial supersonic air travel has been as elusive as a piece of lost luggage. However, this hasn't stopped NASA from continuing the quest to develop solutions that will help get supersonic passenger travel off the ground once more.
And, while aerospace engineers have made significant progress in their understanding of supersonic flight, one significant challenge remains: the loud sonic boom.
«Read the rest of this article»
"Good Stuff Cheap" Coming to Clarksville, TN

Harrisburg, PA – Bargain shoppers and NASCAR fans, the countdown is on for the grand opening of the newest Ollie's Bargain Outlet store in Clarksville Tennessee. Bargain shoppers can explore unbeatable deals and 250 lucky fans will have the opportunity to meet NASCAR superstar Jeff Burton.
The growing chain, known for unbeatable closeouts and "Good Stuff Cheap", will officially open the doors at 9:00am Wednesday, March 26th. The newest Ollie's Bargain Outlet is located on Fort Campbell Boulevard near WalMart, in the old Food Lion. «Read the rest of this article»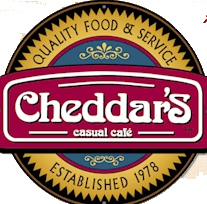 Lexington, KY - Greer Companies is pleased to announce that Cheddar's was voted number one among the best restaurants in the nation according to Zagat and Consumer Reports.
That's right! The number one restaurant in the country is right in our own backyard.
Join us for our Thank You Celebration on Tuesday, March 11th at Cheddar's located at 2697 Wilma Rudolph Boulevard, Clarksville, TN.
«Read the rest of this article»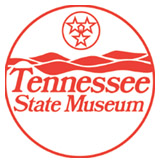 Nashville, TN – A groundbreaking exhibit about the slaves and slaveholders who worked and resided at a distinctive plantation in Tennessee will open next year at the Tennessee State Museum in Nashville.
The exhibit, Slaves and Slaveholders of Wessyngton Plantation, looks at the lives of both the enslaved African Americans and their white owners on the 13,000 acre plantation in Robertson County, Tennessee. The exhibition, which is free to the public, will open February 11th and close August 31st, 2014.
«Read the rest of this article»
Clarksville, TN – Throughout history, people have given thanks for many reasons. Thanks is given often in joyful celebration and sometimes in solemn, even prayerful, ceremony.
The United States, over hundreds of years, has come to observe a national holiday for giving thanks.
It is a time to celebrate family and friends, the arrival of crisp fall weather, the turning of the leaves, football, turkey, cornbread dressing and pumpkin pie. «Read the rest of this article»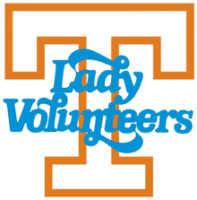 Knoxville, TN – Tennessee used a 21-0 run bridging the halves to run away with an 84-50 victory over Oakland on Sunday afternoon before 10,333 at Thompson-Boling Arena. The #3/4 Lady Vols (5-0) were led by sophomore Bashaara Graves (15 points and 11 rebounds) and senior Meighan Simmons (14 points).
Tennessee had five players score in double-figures as junior Ariel Massengale had 13 points along with six assists. Junior Isabelle Harrison tallied 11 points and freshman Mercedes Russell had 10 points.
«Read the rest of this article»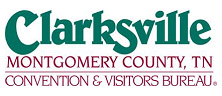 Clarksville, TN – The sixth season fall premiere of TLC's primetime hit show Toddlers & Tiaras will have a hometown feel for the residents of Clarksville-Montgomery County, Tennessee.
The newest season of Toddlers & Tiaras, the series that launched the TV career of the infamous Honey Boo Boo, will include 13 one-hour long episodes that give a behind-the-scenes look at the competitive lives of these tiny beauty queens and their pageant-loving parents, who are all vying for the coveted sparkly crown.
«Read the rest of this article»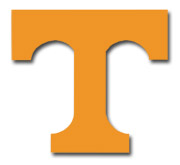 Springfield, MA – University of Tennessee Head Coach Emeritus Pat Summitt, 12-time NBA All-Star and Hall of Famer Earvin "Magic" Johnson and youth basketball ambassador Boo Williams were winners of the 2013 Mannie Jackson – Basketball's Human Spirit Award.
The winners were recognized during events leading up to the 2013 Basketball Hall of Fame Enshrinement Ceremonies. Summitt did not travel to Massachusetts for the event.
«Read the rest of this article»

Montgomery County, TN – Christopher Neidigh has been named principal of West Creek High School by the Clarksville-Montgomery County School System, replacing Dr. Tosha Diggs who relocated to North Carolina with her family.
«Read the rest of this article»