Topic: Virginia
Written by DC Agle
NASA's Jet Propulsion Laboratory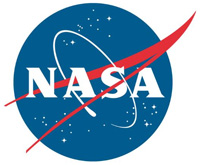 Pasadena, CA – Any way you slice it, space exploration — done right — requires an inordinate range of technical expertise.
From designing the spacecraft, the mission proposal and the circuit boards to testing the flight software and putting together budgets, sending something, anything, into the cosmos depends on good people who know their job.
"Although significantly smaller in size, CubeSats contain analogous payloads and subsystems to larger satellites and require similar technical knowledge and resources to traditional flight projects," said Shannon Statham, an engineer at NASA's Jet Propulsion Laboratory in Pasadena, California. "The training and experience gained by working on CubeSats are directly applicable to larger missions."
«Read the rest of this article»
Written by Rob Gutro
NASA's Goddard Space Flight Center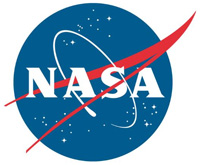 Greenbelt, MD – Severe weather in the form of tornadoes is not something people expect on Christmas week but a storm system on December 23rd brought tornadoes to Mississippi, Georgia and Louisiana. As the storm moved, NASA's RapidScat captured data on winds while NOAA's GOES satellite tracked the movement of the system.
NASA's RapidScat instrument flies aboard the International Space Station and captured a look at some of the high winds from the storms that brought severe weather to the U.S. Gulf Coast on December 23rd. In addition, an animation of images from NOAA's GOES-East satellite showed the movement of those storms and other weather systems from Canada to South America from December 21st to 24th.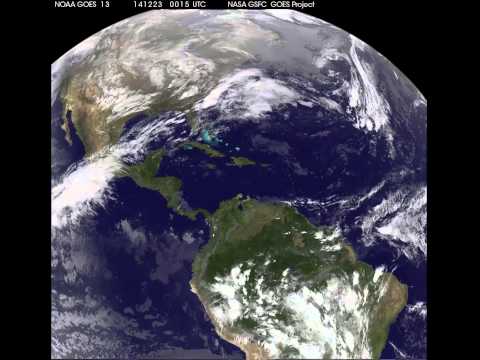 «Read the rest of this article»
Written by Megan Locke Simpson
Fort Campbell Courier staff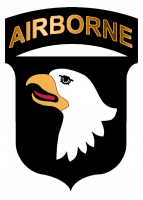 Fort Campbell, KY – The Super Guppy landed at Fort Campbell Army Airfield, December 11th, to refuel on a cross-country mission.
The mission of the crew aboard the NASA aircraft was to transport a 30-foot, 10,000-pound composite, multi-bay box from Long Beach, California, to Langley Research Center in Virginia. Along for the ride was the "Mighty Planes" television crew, filming an entire episode on the aircraft set to air in 2016.
NASA's Super Guppy looks much like its name and is an oversized cargo aircraft. A successor to the Pregnant Guppy, only a handful of such planes have been built since its introduction in the 1960s.
«Read the rest of this article»
Clarksville, TN – People have given thanks for many reasons throughout history. Thanks is given often in joyful celebration and sometimes in solemn, even prayerful, ceremony.
The United States, over hundreds of years, has come to observe a national holiday for giving thanks.
It is a time to celebrate family and friends, the arrival of crisp fall weather, the turning of the leaves, football, turkey, cornbread dressing and pumpkin pie. «Read the rest of this article»
Written by Alan Buis
NASA's Jet Propulsion Laboratory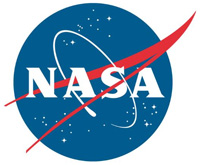 Pasadena, CA – Five new NASA airborne field campaigns, including one managed by NASA's Jet Propulsion Laboratory, Pasadena, California, will take to the skies starting in 2015 to investigate how long-range air pollution, warming ocean waters and fires in Africa affect our climate.
These studies into several incompletely understood Earth system processes were competitively selected as part of NASA's Earth Venture-class projects. Each project is funded at a total cost of no more than $30 million over five years. This funding includes initial development, field campaigns and analysis of data.
«Read the rest of this article»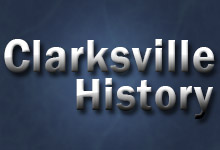 Clarksville, TN – If you look hard enough, it is not difficult to find a rather cynical analysis of recorded history. For example, "The past actually happened. History is what someone took the time to write down," says writer and comedian, Whitney A. Brown.
Or there is American writer and Civil War veteran, Ambrose Bierce, who chimed in with, "God alone knows the future, but only a historian can alter the past."
Yet, despite these opinions and the imperfections they reveal concerning the whole endeavor of unearthing information about the past, it is a still considered a noble one.
«Read the rest of this article»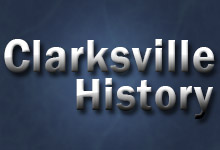 Clarksville, TN – Our lives here in Middle Tennessee are built upon the foundation of those who lived before us. The names of these souls of long ago are sprinkled upon our consciousness as they are now reflected in the names of our counties, cities, and roads: John Montgomery, George Rogers Clark, James Robertson, etc.
They are people who lived the prime of their lives in the late 18th century on the cusp of a new nation, bordering a frontier with a plethora of possibilities. These men are revered and their lives have been boiled down to a thick consistency of stories that all reflect their heroism, bravery, and sometimes larger than life achievements.
There is a definite vibe that they are only to be portrayed as one dimensional hero type characters. Along with that I get the feeling that to declare anything else is pretty much blasphemy.
«Read the rest of this article»
APSU Sports Information Office

Greenwood, IN – Senior middle blocker Liz Landon, of the Austin Peay State University volleyball team, was named to the Capital One Academic All-District® Teams, selected by the College Sports Information Directors of America, Thursday.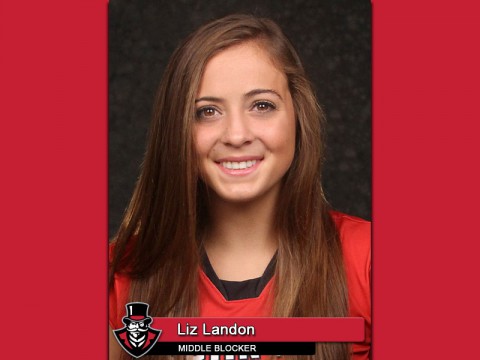 «Read the rest of this article»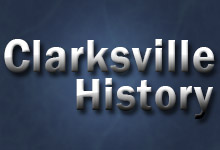 Clarksville, TN – Have you seen the old stone building on Walker Street in the New Providence area? If not, come by and take a look at it some time. This primitive looking building, labeled "Sevier Station", is on the National Register of Historic Places and is touted as the oldest building in Montgomery County, Tennessee.
As you walk around and gaze at the roughhewn limestone quarried from the nearby bluffs, and ponder the old chimney placed oddly in the center of the building, and consider the apparent gun port built into the east side, may you contemplate the ground upon which you are standing.
«Read the rest of this article»
Baiting Program Expanding in Tennessee This Year to Prevent Raccoon Rabies

Nashville, TN – The Tennessee Department of Health is working with the United States Department of Agriculture to help prevent rabies by distributing oral rabies vaccine for wild raccoons along Tennessee's borders with Alabama, Georgia, North Carolina and Virginia.
The annual baiting program administered by USDA's Animal and Plant Health Inspection Service, Wildlife Services, began in Tennessee September 27th, 2014.
"Control of raccoon rabies is vital to public health, as reducing rabies in wildlife helps prevent transmission to people, pets and livestock," said Health Commissioner John Dreyzehner, MD, MPH. "We are pleased to be part of this important and effective program."
«Read the rest of this article»