Topic: Virginia
Tennessee Representative Joe Pitts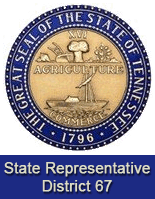 Nashville, TN – Just a few short years ago the Tennessee General Assembly passed legislation that would allow for-profit companies to create and operate virtual public schools. These schools would have a state-wide reach and offer all classes on-line.
Immediately upon passage of the law, the company K12, Inc. contracted with the Union County Tennessee School District to set up the juggernaut now known as the Tennessee Virtual Academy, serving students in kindergarten through 7th grade.
Since its founding as a public virtual school, the Tennessee Virtual Academy has failed its students and the families who depend on our public education system to provide a good education for all students.
«Read the rest of this article»
Austin Peay Sports Information

Huntington, WV – Austin Peay State University women's track and field team posted a strong day, particularly in the sprints, at the Thundering Herd Invitational, Saturday, at the Cline Athletic Complex.
In the season's first scored event, Austin Peay finished sixth out of 12 squads with 54 points.
«Read the rest of this article»
Written by Staff Sgt. Lealan Buehrer
182nd Airlift Wing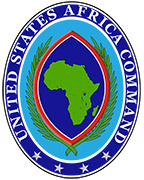 Peoria, IL – A cyber transport systems specialist with Peoria's 264th Combat Communications Squadron returned home in November from the fight against the Ebola epidemic in Africa. There, he and his unit led the way in building up communications for hospital training centers as part of Operation United Assistance.
Air Force Tech. Sgt. Benjamin Springsteen, a Chicago suburb native, was augmenting the Joint Communications Support Element at MacDill Air Force Base, Florida, when he was handpicked for deployment to Liberia.
«Read the rest of this article»
Austin Peay (6-11/1-2) vs. Belmont (10-7/2-2)
Saturday, January 17th, 2015 | 7:30pm
Clarksville, TN | APSU Dunn Center

Clarksville, TN – With that first Ohio Valley Conference win—barely—in its pocket, Austin Peay State University men's basketball will attempt to make it two straight wins when it plays host to Belmont, 7:30pm, Saturday, in Dave Aaron Arena.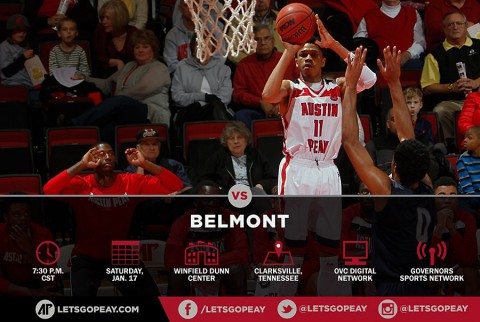 «Read the rest of this article»
Written by DC Agle
NASA's Jet Propulsion Laboratory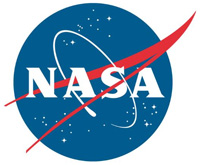 Pasadena, CA – Any way you slice it, space exploration — done right — requires an inordinate range of technical expertise.
From designing the spacecraft, the mission proposal and the circuit boards to testing the flight software and putting together budgets, sending something, anything, into the cosmos depends on good people who know their job.
"Although significantly smaller in size, CubeSats contain analogous payloads and subsystems to larger satellites and require similar technical knowledge and resources to traditional flight projects," said Shannon Statham, an engineer at NASA's Jet Propulsion Laboratory in Pasadena, California. "The training and experience gained by working on CubeSats are directly applicable to larger missions."
«Read the rest of this article»
Written by Rob Gutro
NASA's Goddard Space Flight Center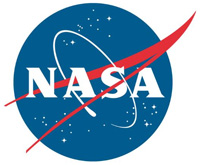 Greenbelt, MD – Severe weather in the form of tornadoes is not something people expect on Christmas week but a storm system on December 23rd brought tornadoes to Mississippi, Georgia and Louisiana. As the storm moved, NASA's RapidScat captured data on winds while NOAA's GOES satellite tracked the movement of the system.
NASA's RapidScat instrument flies aboard the International Space Station and captured a look at some of the high winds from the storms that brought severe weather to the U.S. Gulf Coast on December 23rd. In addition, an animation of images from NOAA's GOES-East satellite showed the movement of those storms and other weather systems from Canada to South America from December 21st to 24th.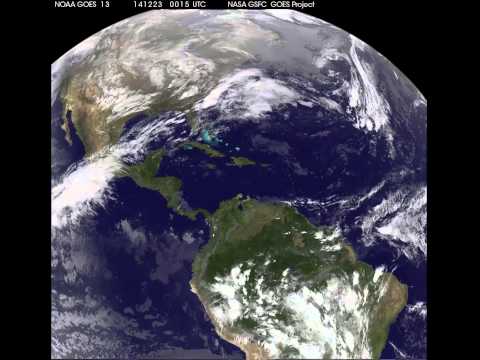 «Read the rest of this article»
Written by Megan Locke Simpson
Fort Campbell Courier staff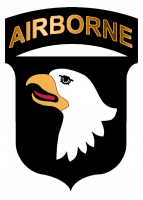 Fort Campbell, KY – The Super Guppy landed at Fort Campbell Army Airfield, December 11th, to refuel on a cross-country mission.
The mission of the crew aboard the NASA aircraft was to transport a 30-foot, 10,000-pound composite, multi-bay box from Long Beach, California, to Langley Research Center in Virginia. Along for the ride was the "Mighty Planes" television crew, filming an entire episode on the aircraft set to air in 2016.
NASA's Super Guppy looks much like its name and is an oversized cargo aircraft. A successor to the Pregnant Guppy, only a handful of such planes have been built since its introduction in the 1960s.
«Read the rest of this article»
Clarksville, TN – People have given thanks for many reasons throughout history. Thanks is given often in joyful celebration and sometimes in solemn, even prayerful, ceremony.
The United States, over hundreds of years, has come to observe a national holiday for giving thanks.
It is a time to celebrate family and friends, the arrival of crisp fall weather, the turning of the leaves, football, turkey, cornbread dressing and pumpkin pie. «Read the rest of this article»
Written by Alan Buis
NASA's Jet Propulsion Laboratory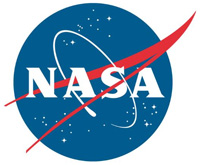 Pasadena, CA – Five new NASA airborne field campaigns, including one managed by NASA's Jet Propulsion Laboratory, Pasadena, California, will take to the skies starting in 2015 to investigate how long-range air pollution, warming ocean waters and fires in Africa affect our climate.
These studies into several incompletely understood Earth system processes were competitively selected as part of NASA's Earth Venture-class projects. Each project is funded at a total cost of no more than $30 million over five years. This funding includes initial development, field campaigns and analysis of data.
«Read the rest of this article»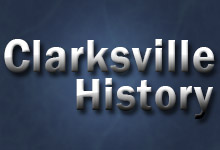 Clarksville, TN – If you look hard enough, it is not difficult to find a rather cynical analysis of recorded history. For example, "The past actually happened. History is what someone took the time to write down," says writer and comedian, Whitney A. Brown.
Or there is American writer and Civil War veteran, Ambrose Bierce, who chimed in with, "God alone knows the future, but only a historian can alter the past."
Yet, despite these opinions and the imperfections they reveal concerning the whole endeavor of unearthing information about the past, it is still considered a noble one.
«Read the rest of this article»