Topic: Virginia

Clarksville, TN – Five of college baseball's top relief specialists have been selected as finalists for the ninth annual National Collegiate Baseball Writers Association Stopper of the Year Award, the NCBWA announced Wednesday.
This year's finalists include NCAA saves leader Tyler Rogers of Austin Peay along with David Berg of UCLA, Jonathan Holder of Mississippi State, Michael Lorenzen of Cal State Fullerton, and Jimmie Sherfy of Oregon.
«Read the rest of this article»

Clarksville, TN – A pair of Austin Peay State University women's track and field team members will represent the Lady Govs at the NCAA East Preliminary Championship round in Greensboro, NC, this weekend, hosted by North Carolina A&T.
«Read the rest of this article»

Clarksville, TN – Marshall Chapman is in herself a blaze of glory so it's not surprise that her new CD is called, "Blaze of Glory." To be in the room with Marshall is to find yourself in a place where the unexpected is the norm. To put it mildly, Marshall is a ball of fire.
This new CD, coming out on May 28th (and you can preorder at her web site, www.Tallgirl.com), is the best so far—and that's no mean feat.
«Read the rest of this article»
Written by Ruth Dasso Marlaire
NASA Ames Research Center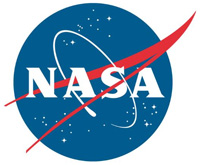 Moffett Field, CA – For about one week, engineers at NASA's Ames Research Center, Moffett Field, CA, and amateur radio operators around the world collaborated to reconstruct an image of Earth sent to them from three smartphones in orbit.
The joint effort was part of NASA's nanosatellite mission, called PhoneSat, which launched on Sunday, April 21st, 2013 aboard the Antares rocket from NASA's Wallops Island Flight Facility in Virginia.
«Read the rest of this article»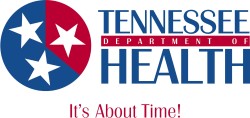 Nashville, TN – Recent outbreaks of measles and mumps in several states are prompting health officials to issue reminders about the importance of Measles-Mumps-Rubella, or MMR, vaccinations.
While some may think of measles and mumps as diseases of the past, the viruses are still common in much of the world, including Western Europe. Both are very contagious and can infect anyone who has not had measles or mumps and has not been properly vaccinated. «Read the rest of this article»
Hampton, VA – Former Kenwood High School basketball star Blake Jenkines is living the dream of any college athlete by going to the NCAA Basketball Tournament. She and her Hampton University Lady Pirates, champions of the Mid-Eastern Athletic Conference, will be a #15 seed playing #2 seed Duke University, Sunday in Cameron Indoor Stadium at 12:05pm ET.
The game will be televised live on ESPN2.
The Lady Pirates (28-5) are the No. 15 seed in the Norfolk Region, while the Atlantic Coast Conference champion Blue Devils (30-2) are the No. 2 seed.
"It wasn't what we wanted, but it's what we got," Hampton head coach David Six said. "I think we're better than a 15 seed." «Read the rest of this article»
Headquarters, 101st Airborne Division (Air Assault)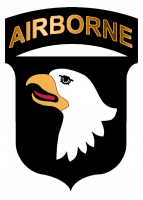 Bagram, Afghanistan – The 101st Airborne Division (Air Assault), known famously as the "Screaming Eagles," assumed responsibility of the combined joint task force in eastern Afghanistan March 14th in a ceremony on Bagram Air Field.
Combined Joint Task Force-101, will operate in Regional Command – East, an area roughly the size of Virginia, which includes 14 provinces and 7.5 million Afghans.
The 1st Infantry Division wrapped up its yearlong deployment and will be heading back to Fort Riley, Kansas.
«Read the rest of this article»
A bill has been filed to close poor performing for-profit virtual schools
John Tidwell, Tennessee State Representative for District 74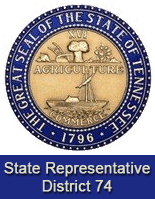 Nashville, TN – The day after a news story by News Channel 5's Phil Williams broke alleging a potential grade-fixing scheme by the K12, Inc. operated Tennessee Virtual Academy, the House Education Subcommittee heard legislation that would limit or abolish this underperforming and highly controversial experiment.
Passed in 2011 despite overwhelming evidence of poor performance nationwide, the Tennessee Virtual Schools Act allowed the for-profit Virginia based firm K12, Inc. to begin operating in our state. Since then, the Tennessee Virtual Academy has achieved the lowest scores possible (1 out of a potential 5) in all categories of the state's TVAAS grading system. «Read the rest of this article»
Written by Hannah Hamilton and David Powars
U.S. Geological Survey
Reston, VA – What if the February 15th, 2013 meteor strike hit the United States, and not Russia?
What if it were the size of the meteorite that struck off the coast of Virginia during the age when modern mammals began to appear?
What if . . .
«Read the rest of this article»
2012-2013 Acuff Chair of Excellence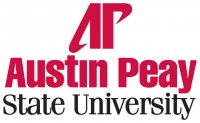 Clarksville, TN – On Tuesday, February 12th, 2013, Austin Peay State University will have a reading by David Huddle at the Morgan University Center, room 303 at 8:00pm.
Huddle will read from his forthcoming novel, "The Faulkes Chronicle". The reading is free and open to the public.
«Read the rest of this article»