Topic: Virginia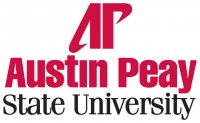 Clarksville, TN – Classical music aficionados throughout the area mark June on their calendars each year, because that's when flutist William Bennett, considered "the greatest living flute player in the world," hosts a special concert on the Austin Peay State University campus.
This year, he'll perform his transcription of the Violin Sonata in f minor by Felix Mendelssohn at 7:30pm, Friday, June 27th, in the Mabry Concert Hall.
«Read the rest of this article»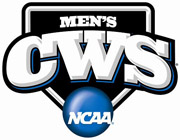 Omaha, NE - The Commodores are going to be playing for a national championship on Monday night after defeating Texas, 4-3, in a winner-take-all contest Saturday night at the College World Series in Omaha.
Vanderbilt loaded the bases in the bottom of the 10th inning and won the game on an infield hit from Tyler Campbell that scored right fielder Rhett Wiseman from third. Wiseman was among five Commodore players to notch two hits on the night.
«Read the rest of this article»
APSU Sports Information

Lynchburg, VA - Austin Peay State University baseball standout freshman Alex Robles continued adding to his postseason accolades, this time as a member of the first-team on the 2014 National Collegiate Baseball Writers Association (NCBWA) Freshman All-American teams, announced Monday.
«Read the rest of this article»

Nashville, TN – A quarantine for Emerald Ash Borer, an invasive insect that destroys ash trees has been expanded to include another Middle Tennessee county and five more northeastern Tennessee counties. Putnam, Sullivan, Washington, Unicoi, Carter and Johnson counties have been added to the list of areas restricted for the movement of ash trees and ash tree products.
This brings the total number of Tennessee counties under a state and federal EAB quarantine to 27.
«Read the rest of this article»
Written by Alan Buis
NASA's Jet Propulsion Laboratory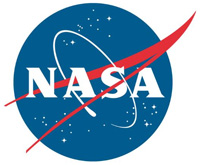 Pasadena, CA – During this year's Atlantic hurricane season, NASA is redoubling its efforts to probe the inner workings of hurricanes and tropical storms with two unmanned Global Hawk aircraft flying over storms and two new space-based missions.
NASA's airborne Hurricane and Severe Storm Sentinel, or HS3 mission, will revisit the Atlantic Ocean for the fourth year in a row. HS3 is a collaborative effort that brings together several NASA centers with federal and university partners to investigate the processes that underlie hurricane formation and intensity change in the Atlantic Ocean basin.
«Read the rest of this article»
APSU Sports Information

Clarksville, TN - Breigh Jones stated that her goal at the NCAA East Preliminary was to break 54 seconds, since she hadn't done that yet in 2014.
Well, mission accomplished. And then some.
The Austin Peay State University track and field sophomore crushed her personal-best and the school record by nearly a second with a 52.82 second run on her way to a top-10 finish in the first round of the 400m dash at the NCAA East Preliminaries, hosted by North Florida.
«Read the rest of this article»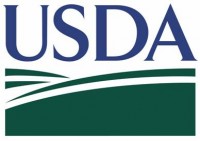 Nashville, TN – USDA's Natural Resources Conservation Service will target over $885,197 this year in technical and financial conservation assistance for Tennessee farmers, ranchers and forest landowners in persistent poverty rural areas.
StrikeForce for Rural Growth and Opportunity is a USDA effort that focuses high-priority assistance in rural communities in 20 states with a special emphasis on historically underserved farmers, ranchers and communities in counties with persistent poverty. «Read the rest of this article»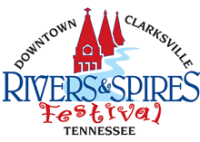 Clarksville, TN – It was a record setting year for Clarksville's 2014 Rivers and Spires, as the streets of Historic Downtown Clarksville saw over 41,000 Festival attendees over the April 24th-26th weekend.
Festival organizers say that this year's event was the second largest Rivers and Spires to date, falling right behind the 2010 Festival.
«Read the rest of this article»
Austin Peay Sports Information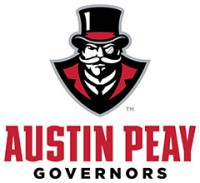 Fairfax, VA –  Six Austin Peay State University student-athletes were named to the 2014 Arthur Ashe, Jr. Sports Scholars Teams as selected by Diverse: Issues In Higher Education magazine.
Senior football defensive lineman Iosua Siliva was named an Arthur Ashe, Jr. Sports Scholar for the third consecutive year. Junior volleyball outside hitter Jada Stotts was selected for the second consecutive year.  In addition, senior soccer forward Tatiana Ariza earned her second honor, adding 2014 to her 2012 selection.
«Read the rest of this article»
Written by Frank Jennings, Jr.
NASA Glenn Research Center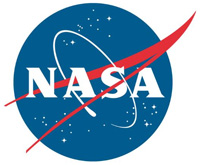 Cleveland, OH – Since the Concorde's final landing at London's Heathrow Airport nearly a decade ago, commercial supersonic air travel has been as elusive as a piece of lost luggage. However, this hasn't stopped NASA from continuing the quest to develop solutions that will help get supersonic passenger travel off the ground once more.
And, while aerospace engineers have made significant progress in their understanding of supersonic flight, one significant challenge remains: the loud sonic boom.
«Read the rest of this article»