Topic: Visa

Nashville, TN – The Tennessee Department of Commerce and Insurance's (TDCI) Consumer Affairs Division reminds Tennesseans to be aware of changes in credit card technology as this holiday season will be the first year retail stores will be required to become compliant with EMV credit card technology.
EMV (which stands for Europay, MasterCard and Visa) is a new global standard for cards equipped with computer chips and the technology used to authenticate chip-card transactions.
«Read the rest of this article»
Tips for earning the most free travel over time; Plus, airline and bank cards that go a long way toward a free flight

Yonkers, NY – Airline credit cards and bank cards often offer points toward free air travel, but some will earn card users more free travel than others over time.
The April 2013 issue of ShopSmart magazine, from Consumer Reports, features tips for deciding which card to use when looking for discounted travel and highlights some of the best airline and bank card reward formulas currently available. «Read the rest of this article»
Tickets Go On Sale to Public Friday, January 11th
USA Opens 2013 against Scotland on February 9th in Jacksonville, FL.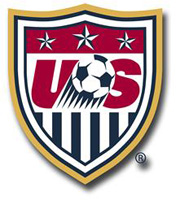 Chicago, IL – The U.S. Women's National Team will make a two-game tour of the southeast to open 2013 as a second U.S. WNT match against Scotland has been added on Wednesday, February 13th, at LP Field in Nashville, Tennessee. The kickoff time at the home of the NFL's Tennessee Titans and broadcast information will be released at a later date.
U.S. Soccer is celebrating its 100-year Anniversary in 2013 and will host a number of commemorative events throughout the year. «Read the rest of this article»
Survey finds Americans not clamoring to pay with cell phones just yet

Yonkers, NY – While Americans are still using plenty of cash, checks, credit and debit cards to pay their bills, new electronic methods such as paying by cell phone or digital wallets are emerging. Before jumping in, consumers should be aware of the disparity in loss liability and consumer protections they offer, according to Consumer Reports.
CR's latest investigation into these new payment options finds that banks and technology companies are jostling for a greater share of the $50 billion a year in fees generated by everyday transactions. Some services by PayPal, Obopay, Square, Zong, and FaceCash already allow you to pay for purchases with your cell phone, but so-called digital wallet services are scheduled to hit the market soon. «Read the rest of this article»
Report identifies some good cards, and bad.
 


Yonkers, NY – With the protections of the Credit Card Act of 2009 in full effect, a nationally representative survey shows a slightly lower level of dissatisfaction among Americans with their credit cards than last year. However, credit cards remain one of the lowest-rated services Consumer Reports has ever analyzed; only 45 percent of respondents said they were completely or very satisfied with their cards.
 
The survey, conducted in July by the Consumer Reports National Research Center also shows that consumers are carrying less credit card debt, with median balances of $3,793— $1,100 lower than in 2009. «Read the rest of this article»