Topic: Volunteers
UT Vols vs. Gardner-Webb Runnin' Bulldogs
Sunday, November 22nd, 2015 | 1:00pm CT
Knoxville, TN | Thompson-Boling Arena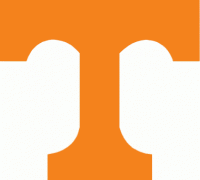 Knoxville, TN – Continuing a stretch of three games in six days, the Tennessee basketball program welcomes Gardner-Webb to Thompson-Boling Arena for a Sunday matinee. Tip is set for 12:00pm ET (1:00pm CT) and the contest will be streamed live online through SEC Network +.
SEC Network + is the live streaming, digital component of the SEC Network that can only be accessed through a computer, tablet, or mobile device. To access Sunday's game, visit www.WatchESPN.com or download the WatchESPN app and log in using your cable or satellite account information.
«Read the rest of this article»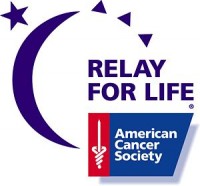 Clarksville, TN – On October 13th, the American Cancer Society Relay For Life® campaign of Montgomery County will officially get underway as event volunteers and participants gather at the Hilldale Baptist Family Life Center for a kickoff rally to launch their fundraising efforts for the year.
In addition to a delicious meal and fellowship with some of Clarksville's finest volunteers, the rally will feature speakers from the community who have benefited from funds raised at Relay, will honor cancer survivors, recognize this past year's participating teams and their contributions toward this effort and during which this year's campaign theme will be unveiled.
«Read the rest of this article»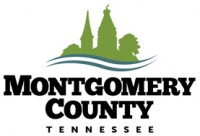 Montgomery County, TN – Montgomery County Government is seeking community volunteers to mentor students taking part in the Tennessee Promise program. Tennessee Promise allows any Tennessee high school graduate the opportunity to attend a community college, Tennessee College of Applied Technology or to get an applicable associate's degree from a four-year institution, tuition free.
Mentors are assigned to students within their county and help students eliminate the barriers of accessing post-secondary education.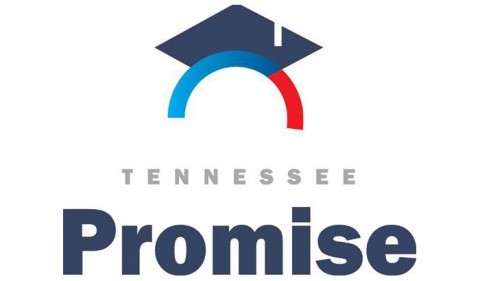 «Read the rest of this article»

Clarksville, TN – Dunbar Cave State Natural Area has been a State Park since 1973. The cave and its surrounding 110 acres have considerable scenic, natural and historical significance. The entrance offered shelter to prehistoric Native Americans as far back as 10,000 years.
Dunbar Cave State Natural Area will present many nature programs during the year. There are programs for children and adults.
Some of the upcoming events include: Port Royal Plant Hike, Cave Hike, Port Royal History Hike, Mysterious Underground World, Sinkhole in a Bottle and Mushroom March.
«Read the rest of this article»
Volunteers Will Install Hundreds of Smoke Alarms on Thursday, July 30th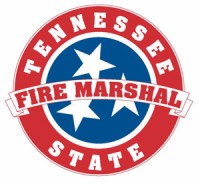 Nashville, TN – Free smoke alarms will be installed this week in Clarksville on Thursday, July 30th when volunteers take part in the the latest "Get Alarmed Tennessee" smoke alarm canvass.
The Tennessee State Fire Marshal's Office (SFMO), the Clarksville Fire Department and the American Red Cross are teaming up to visit hundreds of homes this week and install free alarms for homeowners in need. Volunteers are still needed. «Read the rest of this article»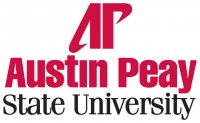 Clarksville, TN – Austin Peay State University featured twirler Hannah Johstono has demonstrated her talent and skill with a baton in front of crowds both large and small during her 14 years of twirling.
A regular with the Governor's Own Marching Band for the past four seasons, Johstono has captivated everyone from APSU fans gathered in Governor Stadium's Tailgate Alley to 100,000 fans at Neyland Stadium as the Governors took on the University of Tennessee Volunteers.
«Read the rest of this article»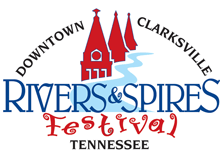 Clarksville, TN – The 13th annual Rivers and Spires Festival concluded Saturday, April 18th with beautiful weather, great music, wonderful food and entertainment for everyone.
Speaking of food, there were freshly dipped corn dogs, kettle corn, funnel cakes, hotdogs, brats, gyros along with plenty of iced tea and lemonade. The gyros was particularly good. Everything was reasonably priced.
«Read the rest of this article»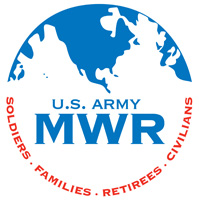 Fort Campbell, KY – Join the Environmental Division Stormwater Program on Friday, Apiril 17th, 2015 for a morning of fun and fresh air as volunteers to help clean trash and debris along the banks of Fort Campbell lakes and streams.
This beautification project is aimed to make our waterways cleaner, safer, and to reduce the adverse effects pollution has on our water quality.
Everyone is to meet at Wohali Pavilion outside Gate 10 (Lake Taal).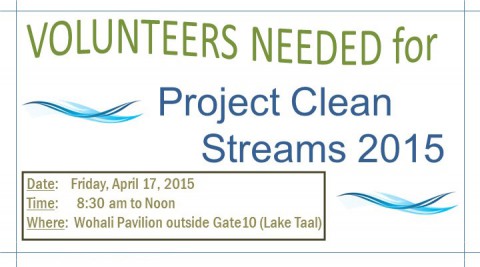 «Read the rest of this article»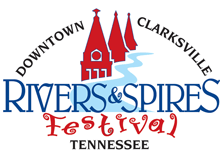 Clarksville, TN – The award-winning Rivers and Spires Festival is a community driven event that is organized by hundreds of dedicated volunteers each year. But, in order to be successful, we need your support!
With over 600 volunteer positions to fill, there are still plenty of opportunities to get involved. If interested in volunteering, you can sign up and learn more information at the pre-Festival meeting on April 9th at 5:00pm on the third level of the Capital Bank Building, 25 Jefferson Street.
«Read the rest of this article»

Nashville, TN – When flooding, deadly tornadoes or other disasters strike in Tennessee, there's a dedicated group of volunteers ready to provide assistance. They're members of the Medical Reserve Corps, a network of community-based volunteers who can support critical work to restore health and safety during and following emergencies.
"The Medical Reserve Corps provides an opportunity for persons with medical or healthcare training and those with no previous training but a desire to help others to come together as part of an emergency response team if needed," said Tennessee Department of Health Emergency Preparedness Director Paul Petersen, PharmD. "The Medical Reserve Corps provides nearly all Tennesseans opportunities to contribute their skills and talents if a crisis occurs." «Read the rest of this article»