Topic: Volunteers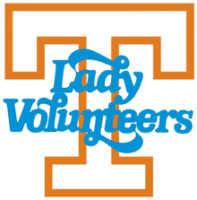 Knoxville, TN - #7/9 Tennessee won its ninth game in a row, taking down #9/8 Texas A&M, 81-58, on Thursday night at Thompson-Bolina Arena.
The victory for Tennessee (13-2, 3-0 SEC) was their third over a Top-10 opponent this season and fourth over a ranked team during the nine-game win streak.
The Lady Vols have three wins over Top-10 teams for the first time since their last National Championship season, 2007-08, when Tennessee beat eight Top-10 teams in their 36-2 campaign.
«Read the rest of this article»
Written by Francis Reddy
NASA's Goddard Space Flight Center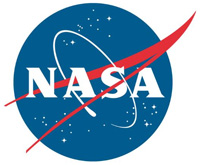 Greenbelt, MD – A NASA-sponsored website designed to crowdsource analysis of data from the agency's Wide-field Infrared Survey Explorer (WISE) mission has reached an impressive milestone.
In less than a year, citizen scientists using DiskDetective.org have logged 1 million classifications of potential debris disks and disks surrounding young stellar objects (YSO). This data will help provide a crucial set of targets for future planet-hunting missions.
«Read the rest of this article»
Nashville, TN – Nashville Zoo is hosting an open house for anyone interested in joining the Zoo's docent program. The open house will take place Saturday, January 10th from 11:00am – 1:00pm in the Zoo's Croft Center.
Docents are a specialized group of the Zoo's volunteer corps who are committed to educating the public about the Zoo's animals as well as conservation and wildlife issues. Through specialized training and practice, a docent interacts with the public through the use of live animals, biofacts and other educational tools.
«Read the rest of this article»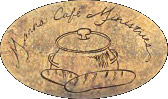 Clarksville, TN – Manna Café Ministries is extending its emergency warming shelter until Thursday, November 20th, 2014, at 8:00am. The shelter is located in the TMS Contracting building (635 Frosty Morn Drive).
Volunteers (18 and older) are needed to assist in manning the shelter. Sign up for a four-hour shift on the Manna Café website, www.mannacafeministries.com , on the Refuge page. «Read the rest of this article»

Nashville, TN – The Tennessee Wildlife Resources Agency is seeking volunteers willing to provide biological information from white-tailed deer harvested during the 2014-15 seasons.
Deer hunting clubs harvesting more than ten deer a year are encouraged to participate. A representative of a qualifying hunt club interested in participating is encouraged to send an email expressing such interest to TWRA.TNDeerData@tn.gov by Friday, November 7th. In response, the TWRA will send more information on how to participate.
For more information, contact the TWRA Wildlife and Forestry Division at 615.781.5262.
UT Vols Sports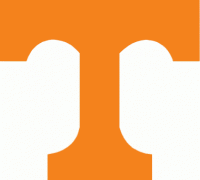 Knoxville, TN – Just three weeks remain until the Tennessee basketball team hosts Pikeville in exhibition action, marking the dawn of the Donnie Tyndall era on Rocky Top. The Volunteers continued preseason preparations Monday, powering through what has become the hardwood norm in Knoxville–a physical, fast-paced, high-intensity practice at Pratt Pavilion.
"We're making progress. Kids are working hard, and I've said that all summer long," Tyndall said. "Our attitude toward being coached, our receptiveness to being coached, has never been an issue. We certainly have deficiencies in other areas, but guys are competing and giving great effort."
«Read the rest of this article»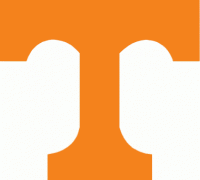 Knoxville, TN – Senior quarterback Justin Worley threw three touchdown passes and ran for two more as Tennessee pounded Chattanooga, 45-10, before 93,097 on Homecoming at Neyland Stadium. The Vols ended a three-game losing streak and evened their record at 3-3.
Worley finished the day 19-of-24 for 198 yards connected with Johnathon Johnson twice and Marquez North once for touchdowns. Worley became the first Vols quarterback with a pair of rushing scores in a game since Casey Clausen ran for a two 1-yard TDs in a 2002 Citrus Bowl win over Michigan.
«Read the rest of this article»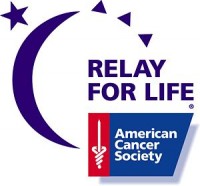 Clarksville, TN – On October 21st, the American Cancer Society Relay For Life® campaign of Montgomery County will officially get underway as event volunteers and participants gather at the Hilldale Baptist Family Life Center for a kickoff rally to launch their fundraising efforts for the year.
In addition to a delicious meal and fellowship with some of Clarksville's finest volunteers, the rally will feature speakers from the community who have benefitted from funds raised at Relay, will honor cancer survivors, recognize this past year's participating teams and their contributions toward this effort and during which this year's campaign theme will be unveiled.
«Read the rest of this article»
Volunteers to Focus on Clarksville Neighborhood Identified as Deadliest in State

Clarksville, TN – American Red Cross volunteers from the Two Rivers Chapter are joining thousands of other volunteers across the country this weekend to kick-off a new effort to drastically reduce the number of people killed in house fires. «Read the rest of this article»
Austin Peay Sports Information Office

Clarksville, TN – Austin Peay State University's baseball team will meet Tennessee in a fall intersquad scrimmage, Saturday, November 1st, to highlight the fall practice schedule.
«Read the rest of this article»