Topic: Volunteers
APSU Sports Information

Knoxville, TN – Austin Peay State University's baseball team battled back from a pair of early deficits to force extra innings, but could not topple No. 14 Tennessee, falling 8-7 in 12 innings, Tuesday night at Lindsey Nelson Stadium.
«Read the rest of this article»
Austin Peay Governors vs. Tennessee Vols
Tuesday, March 18th, 2014
Knoxville, TN | Lindsey Nelson Stadium

Clarksville, TN – Austin Peay's baseball team (8-10, 2-1 OVC) begins a five-game road trip when it travels to the nationally-ranked Tennessee Volunteers (17-2, 2-1 SEC) for a 5:00pm (CT), Tuesday contest at Lindsey Nelson Stadium.
«Read the rest of this article»
UT Sports Information
Knoxville, TN - The Tennessee basketball team faces Iowa in the first round of the NCAA Tournament in Dayton, Ohio, Wednesday at UD Arena at 9:10pm (ET).
Tickets will be available for purchase on www.ticketmaster.com .
The Volunteers (21-12, 11-7 SEC) are vying for the No. 11 seed in the Midwest Region, which leads to Indianapolis, Ind.
The winner of Wednesday's game meets No. 6 seed UMass on Friday in a second-round game in Raleigh, N.C.
«Read the rest of this article»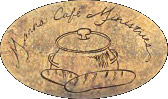 Clarksville, TN – During the first week of January, Clarksvillians joined forces to offer refuge to those whose lives were at stake as the temperature plummeted. In a matter of hours, businesses, churches, and organizations pulled together, offering to help Manna Café set up an emergency warming shelter.
As Director Kenny York's wife, I decided to spend as much time at the shelter as possible during its three days of operation. While there, I witnessed many small, hidden gestures and acts of kindness. «Read the rest of this article»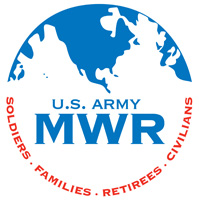 Fort Campbell, KY – Are you searching for the perfect opportunity to volunteer in the community and make a difference?  If so, come out to the Volunteer Recruitment Fair at the Family Resource Center (FRC), February 25th, from 10:00am until 1:00pm.
Volunteering allows you to gain valuable work experience while meeting new people. There are many areas where volunteer services are needed. «Read the rest of this article»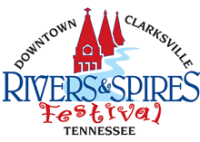 Clarksville, TN – The 12th annual award-winning Rivers and Spires Festival, held in Historic Downtown Clarksville, Tennessee, is currently accepting applications for vendors, volunteers and entertainers.
The 2014 Festival will be held Thursday, April 24th through Saturday, April 26th. As in years past, Thursday night will have limited entertainment and concessions. The Family Fun Zone, with activities for toddlers to teens, will not be open until 5:00pm Friday night.
«Read the rest of this article»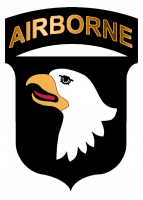 Fort Campbell, KY - Due to the possibility of inclement weather, Halloween activities at Fort Campbell, including Operation Friendly Ghost, have been rescheduled for Friday, November 1st, from 6:00pm until 8:00pm.
The Provost Marshal Office will still coordinate with volunteers from the Better Opportunities for Single Soldiers (BOSS) and Campbell Crossing housing office to help monitor busy intersections and control traffic during heavy trick-or-treat times.  Fort Campbell is committed to providing a fun and safe environment for the community. «Read the rest of this article»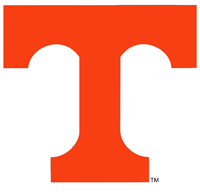 Clarksville, TN - The University of Tennessee Volunteers dropped a heartbreaking over-time loss to Georgia, 34-31 at Neyland Stadium on Saturday, as the Vols were seeking that "signature " win they've been desperate for.
Georgia kicker Marshall Morgan kicked a 42 yard field goal in overtime to give the Bulldogs the hard fought victory.
«Read the rest of this article»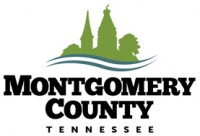 Montgomery County, TN – Nominations for the Sixth Annual Governor's Volunteer Stars Awards are now being accepted within Montgomery County. The awards will celebrate the efforts of volunteers who strive to improve their communities through service.
One youth and one adult will be selected in Montgomery County to receive this prestigious award. «Read the rest of this article»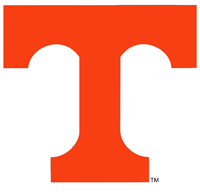 Knoxville, TN - The Tennessee Vols held on to defeat South Alabama at Neyland Stadium, after enjoying a comfortable lead for the first half of the game, 31-24.
Head coach Butch Jones said he'll take the win, but his Vols have work to do.
"We're going to go back to work tomorrow and work to get better. As we continue to move forward, obviously we can't make mistakes. I wanted a clean game and it was far from that. It's been a grind for these kids. I think that's what people don't realize, it's been a grind for these young men. Back to back opponents on the road, and then coming in here. They gutted it out. We take a lot from this. We have to learn from it and move forward."
«Read the rest of this article»