Topic: Voter Registration
Already Registered Voters Are Encouraged To Make Sure Their Current Registration Is Accurate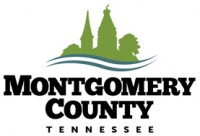 Montgomery County, TN – Tennessee Secretary of State Tre Hargett joins the Montgomery County Election Commission in reminding citizens that September is National Voter Registration Month.
Secretary Hargett is working with county election officials to make eligible voters aware of registration deadlines and requirements, as well as encouraging already registered voters to update their current registration if they have recently changed their address. «Read the rest of this article»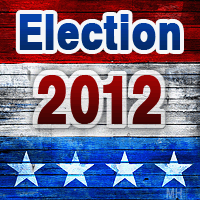 Clarksville, TN – On May 26th, 2012, Clarksville For Obama in partnership with Credo for Congress and members of the Montgomery County Democratic Party will hold a Mass Community Voter Registration Drive at 420 – A Madison Street, Clarksville, TN from 12 noon to 4:00pm.
Come out and meet your Democratic Party, federal, state and local candidates for the 2012 election season, but most of all registering to vote will make sure you can vote in all of the upcoming elections that lead right up to the Presidential Elections in November.
«Read the rest of this article»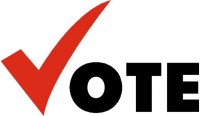 Clarksville, TN – Concluding a heartfelt sermon by Pastor Robert Harris, Pastor Tommy Vallejos and Senator Tim Barnes were given an opportunity to make an appeal to the members of First Missionary Baptist Church. The appeal centered on educating members on the new voter registration ID law and encouraging all those who had not registered to do so.
In an effort to streamline the voter registration process Pastor Tommy and Senator Barnes volunteered to personally assist members with registering to vote after service in the church foyer. Nick Steward and James Lewis also team up with this collaborative initiative of reaching out local churches to for voter education & registration
Apparently, lawmakers from the heartland of Tennessee are seeing something much more menacing than I see with illegal immigrants in the state.
It seems senators from Shelbyville and Murfreesboro find their districts overrun by illegal immigrants. The pair along with some other harsh-toned wags in the state legislature are focusing much of their efforts in this session on stemming the whelming tide of illegal immigrants.
I remember a commercial from one of those senators in his failed U.S. House primary campaign where he said simply, "If we don't stop them, they'll just keep on coming." I kept wondering about that all during the campaign. Was it that big of a problem and I just wasn't aware of it? Obviously, it didn't strike a cord with the voters in that Congressional district either. «Read the rest of this article»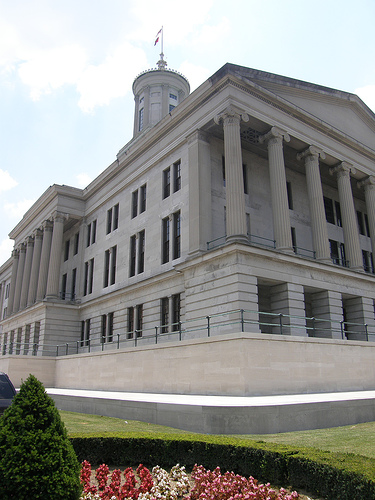 The House subcommittee on State and Local Government ELection Calendar will meet today at 1 p.m.
Citizens may contact the sub-committee members at the toll-free phone number listed, to urge their support for favorable legislation and opposition to anti-voter empowerment bills noted below. All legislators may be reached at 1-800-449-8366, then enter the extension of their office phone number listed below. «Read the rest of this article»
When the 106th Tennessee General Assembly convened January 13th, along with administering oaths of office and electing Senatorial and House officers, the Tennessee General Assembly also filed a slate of legislative bills for this session. These bills represent the initial onslaught of favored governmental proposals expected be to placed before the now GOP-dominated legislature.
Here is summary listing details of some of the introduced legislation: «Read the rest of this article»
Pre-presidential debate event is well attended with diverse community population. Hispanic/Latino community activists speak out on election, progress, and issues facing all voters.
The Montgomery County Democratic Party Headquarters, 534 Madison Street, served as the host site for the Latinos For Obama House Party. As a prelude to the 2nd presidential debate, the gathering was a well attended affair that drew participants from beyond just the Latino/Hispanic community.
Fabian Bedne, an architectural engineer, was the guest speaker for the event. Bedne is a founding member and President of the Middle Tennessee Hispanic Democrats, founding member of the Middle Tennessee Chapter of the National Association of Hispanic Real Estate Professionals, the Tennessee Hispanic Voters Coalition PAC, and member of the Executive Committee of the Davidson County Democratic Party.
Bedne has been featured various times in news print, television and recently spoke to Latino Democrats from around the country as an Obama delegate to the Democratic National Convention.
«Read the rest of this article»
In Montgomery County on Friday, October 3, the line of prospective voters stretched snakelike inside the building, out the door, and down the sidewalk: black, white, Hispanic, old, young. Soldiers, students, young moms, older men. All ready to sign on the dotted line. Today, October 6, the last day to register to vote, some 80 people were in line at 2:30 in the afternoon, patiently waiting to register. At Montgomery County Democratic Party headquarters on Saturday, several dozen prospective voters registered, with another 15 coming through the door by noon Monday.
«Read the rest of this article»
35 days and counting until Election Day!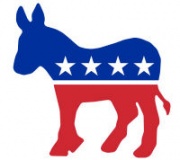 The Montgomery County Democratic Party and Clarksville for Obama encourage everyone age 18 and up to register to vote and to encourage their friends to register, by either going to the Election Commission of on Pageant Lane or by registering online  at www.ClarksvilleForObama.com .
The last day to register to be eligible to vote in the general election is OCT. 6th.
The MCDP and Clarksville for Obama are also seeking volunteers to work in the Madison Street office. if you are interested, please call 552-5523. «Read the rest of this article»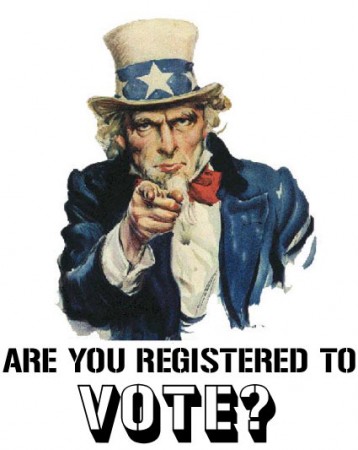 On Friday, September 26, hundreds of Tennessee NAACP unit presidents and members, along with the community will hold a "Register to Vote for Power, Justice & Freedom Rally" Friday, September 26, at 2:00 p.m. on the Austin Peay University Campus at  Pettus Park, across from the APSU Dunn Center.
Tennessee NAACP members will be in Clarksville for their 62nd Annual State Conference, to be held at the Riverview Inn Hotel at 501 College Street in Clarksville. The NAACP is one of the leading organizations in this country and continues to fight for the rights of people in this country.
With only one week to go before the voter registration deadline on October 6, the NAACP wants to mobilize its members and the community to register, new voters before the deadline, and begin their "Get Out The Vote" Campaign. «Read the rest of this article»