Topic: Voting Fraud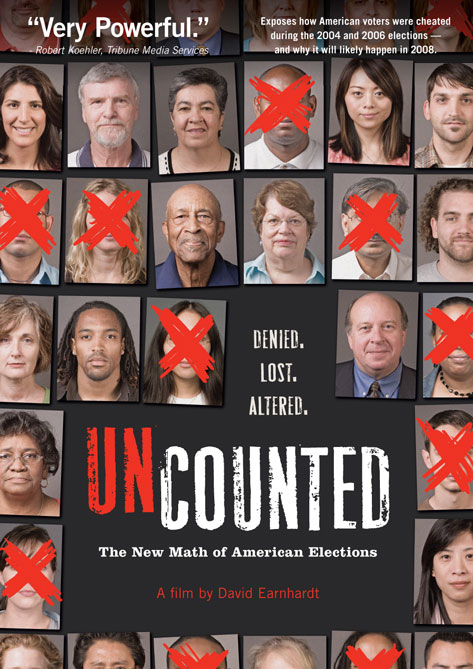 UNCOUNTED is a wakeup call to all Americans. Beyond increasing public awareness, the film inspires greater citizen involvement in fixing a broken electoral system. As we approach the decisive election of 2008, UNCOUNTED will change how you feel about the way votes are counted in America.
The Clarksville Public Library will be the setting for a free screening of the film UNCOUNTED on Saturday, February 2, at 3 p.m. in the large conference room. UNCOUNTED was produced and directed by Nashville's own David Earnhardt, and made its world premiere in that city last November to a standing room only crowd.
https://www.youtube.com/watch?v=h1BEdMSs-ro
«Read the rest of this article»
Republican election trickery exposed as Rove Protege Resigns
Arkansas US Attorney Tim Griffin, the controversial US Attorney in Arkansas, has resigned his position. Griffin is a protege of Karl Rove and former research director of the Republic National Committee.
The BBC reported in 2004 that Griffin led a "caging" scheme to suppress the votes of African American servicemembers in Florida. As a result, 1,886 U. S. servicemembers were denied their right to vote because they lived in predominantly black and traditionally Democratic  areas of Jacksonville, FL. These servicemembers were stationed overseas at the time. This tactic was a deliberate assault upon our military forces engaged in defending our freedom and liberties.
«Read the rest of this article»