Topic: Walden's Puddle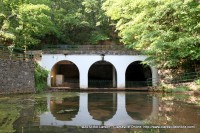 Clarksville, TN – The Friends of Dunbar Cave have finalized the schedule for this year's Spring Fling slated to take place rain or shine on Saturday, May 4th.
Come out and enjoy a day of free, family fun.  A bird hikes with the Warioto Audubon  Society, wild flower hike led by APSU botanist Rob Shepard and a trail hike led by Suva Batsin from our local chapter of the Tennessee Trails Association.
«Read the rest of this article»

Save the Date!  This Saturday, May 1st, is the Annual Spring Fling at Dunbar Cave State Park. Outdoor activities for the entire family start at 7:00 am with a Bird Hike and ends with canoeing on Swan Lake in the afternoon.
«Read the rest of this article»
The Great Blue Heron (andrea herodias)
Length: 36-54 inches; Weight: 4.8-8lbs
Wingspan: as much as 6 feet at times
The Great Blue Heron is common in North America and can be found along water habitats such as fresh and salt-water marshes, rivers, swamps, flooded meadows, lake edges, and shorelines. Their diet consists of small fish, which they spear with their long sharp beak. They are amazing creatures, able to fly at great speed from the air to the water to spear fish with powerful force.
The first time I saw one of them was beside a small creek. When it flew out in front of me up in the air screeching with its hoarse croaking squawk, I thought I had seen a long lost prehistoric pterodactyl! This bird looks tiny but is very large when in flight.
Walden's Puddle is a wildlife refuge and rehabilitation center in Joelton,Tennessee, that takes in wildlife creatures that have been injured and helps them heal and be safely re-released into the wild. As interesting as this was to see, it was very sad to see such a magnificent creature slightly askew inside this box. However, even though it was still in the box, Elle-girl and I kept our distance. For this is a wild creature that does not understand the situation that it has been placed in. «Read the rest of this article»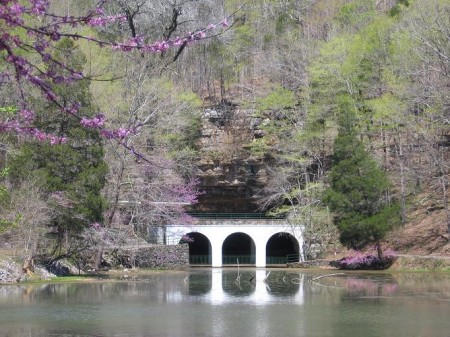 The annual Spring Fling, a celebration of nature, wildlife and outdoor exploration, will be held at Dunbar Cave State Natural Area on Saturday, April 26, rain or shine. All activities begin at the visitor center and are free of charge. The start times of some programs may overlap, and children must be supervised by an adult at all times. Donations accepted. Food, Tee shirts, and membership to Friends of Dunbar Cave can be purchased during the day.
Schedule of events:
7:00-8:30 am – Early Morning Bird Hike: Hike the trails at the park; watch and identify birds with members of the Warioto Audubon Chapter. Bring binoculars and field guides if you have them.
8:45-9:45 am – Backpacking with Tennessee Trail Association: Merri Hinton, an experienced backpacker and long-distance hiker, will demonstrate the needed equipment for backpacking, day hiking and camping.
8:45-9:45 am – Bluebirds in your Backyard: Duane Rice, local Audubon Society leader and bluebird expert will talk about how to host Eastern Bluebirds around your home and property. «Read the rest of this article»