Topic: Wallace Redd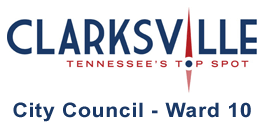 Clarksville, TN – Here are the rest of the items of note regarding Thursday's (August 1st) regular council session.
Ordinance 6 (Transferring the funding of the director position of the Two Rivers Company (TRC) from control of the TRC to the city)
There was discussion as to why the TRC would want to give up full control of the position at the time when the city had fully funded the requirement and provided funding up to the amount of $350,000 for programs and projects. «Read the rest of this article»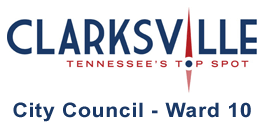 Clarksville, TN – The Clarksville City Council met in its usual first Thursday of the month voting session. As I had mentioned in comments of the agenda that I sent out, there were an assortment of issues to address. This is Part I of my report.
Ordinance 5-2013-14 (Funding new LED street lights with Conservation Bonds)
In this project the mayor wants to use/spend $1.2 million in Treasury backed bonds to buy 765 LED replacement streetlights. Energy savings are projected to bring a payback in just under 16 years. «Read the rest of this article»

Clarksville TN -  The start of every new calendar year brings news of great importance to the city of Clarksville.
Who will the mayor appoint to city committees?
Who's in and who's out?
Ever since the beginning of time, coffee shops and office gossipers have waited with "giddy" anticipation on learning just who the mayor likes, and who they don't, and it comes in the form of committee appointments. «Read the rest of this article»

Clarksville TN – The 2013 edition of the Clarksville city council was sworn in this week. They also held their first official meeting of the year. So what's new?
Not much.
Voters had real opportunity to make change this past November, but as we've seen, we say we want change, but we're not willing to vote for it. It's a real curiosity to me that with all the complaining, and the obvious need for something to change, the voters just don't seem to care. Why do we keep putting the same people in office, then gripe about what they're doing? «Read the rest of this article»
Clarksville, TN – Clarksville Mayor Kim McMillan has called a Special Session of the City Council for the purpose of swearing in newly-elected member Valerie Guzman (Ward 5) and re-elected members James Lewis (Ward 3), Wallace Redd (Ward 4), David Allen (Ward 8), Joel Wallace (Ward 9) and Jeff Burkhart (Ward 12). «Read the rest of this article»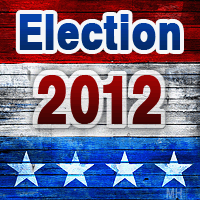 Clarksville, TN – On Election Day polls opened at 7:00am, but I didn't get going till 9:30am. My first stop was to vote at Smith school. After I voted, I took a few pictures before I headed off to the Election Commission.
"The elections today have been busy, very busy," said Rita Wilson, the chairwoman of the Montgomery County Election Commission.  A lot of people decided that they wanted to vote today, but they had not bothered to check and see where they were supposed to vote.  So we are having a big backlog of them coming in and phone calls about that.  But I think that people are really excited about election day," according to Wilson.
«Read the rest of this article»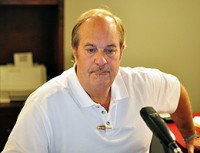 Well the votes are in.  The people have spoken.  On a national level, it appears we'll have four more years of economic struggle, attacks on the middle class, a health care system that is a disaster, and a national defense strategy that is virtually non-existent.
But the people have spoken.  That's what makes this country great.  At least we get to vote, whether we like the outcome or not. I respect the will of the people.  We don't always get our way and all of us find that very difficult to deal with. «Read the rest of this article»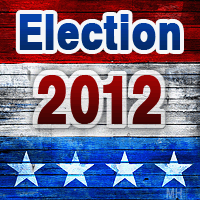 Clarksville, TN – Wallace Redd announces his candidacy for Re-Election to the Clarksville City Council in Ward 4.
"My wife, Helga, and I raised three children right here in Ward 4 over the last twenty-five years." said Redd.
At 53 years old, Wallace and his wife Helga are the proud parents of three children.  Kathrene (31) is a school teacher in Birmingham, Alabama; Christina (26) is a school teacher in Nashville, Tennessee and Wallace III (21) is a senior at APSU.
«Read the rest of this article»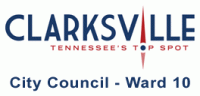 Clarksville, TN – A recent issue concerning the city council email system has surfaced and I want to address some issues that were raised. The main issue relates to the request by local attorney Mark Rassas to gain email addresses of constituents and what has resulted since.
You may have already received some emails related to this or read a story in the Sunday "Leaf-Chronicle", which did not address or fully disclose all the details. «Read the rest of this article»
Clarksville, TN – Clarksville Mayor McMillan has surprised the council again by changing course on efforts to revise the city charter. On the Executive Agenda for tomorrow is a resolution to approve a new charter with a vote set for Thursday.
Allow me to recap where we started and where we now are. If you recall, the mayor formed a new committee to revise the city charter for a third time in February 2011. «Read the rest of this article»