Topic: Wallace Redd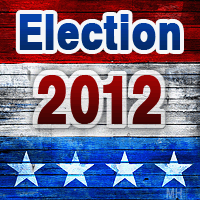 Clarksville, TN – On Election Day polls opened at 7:00am, but I didn't get going till 9:30am. My first stop was to vote at Smith school. After I voted, I took a few pictures before I headed off to the Election Commission.
"The elections today have been busy, very busy," said Rita Wilson, the chairwoman of the Montgomery County Election Commission.  A lot of people decided that they wanted to vote today, but they had not bothered to check and see where they were supposed to vote.  So we are having a big backlog of them coming in and phone calls about that.  But I think that people are really excited about election day," according to Wilson.
«Read the rest of this article»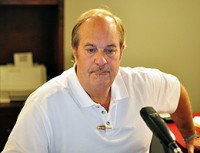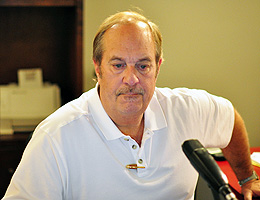 Well the votes are in.  The people have spoken.  On a national level, it appears we'll have four more years of economic struggle, attacks on the middle class, a health care system that is a disaster, and a national defense strategy that is virtually non-existent.
But the people have spoken.  That's what makes this country great.  At least we get to vote, whether we like the outcome or not. I respect the will of the people.  We don't always get our way and all of us find that very difficult to deal with. «Read the rest of this article»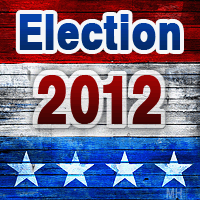 Clarksville, TN – Wallace Redd announces his candidacy for Re-Election to the Clarksville City Council in Ward 4.
"My wife, Helga, and I raised three children right here in Ward 4 over the last twenty-five years." said Redd.
At 53 years old, Wallace and his wife Helga are the proud parents of three children.  Kathrene (31) is a school teacher in Birmingham, Alabama; Christina (26) is a school teacher in Nashville, Tennessee and Wallace III (21) is a senior at APSU.
«Read the rest of this article»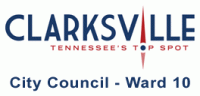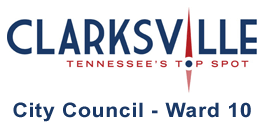 Clarksville, TN – A recent issue concerning the city council email system has surfaced and I want to address some issues that were raised. The main issue relates to the request by local attorney Mark Rassas to gain email addresses of constituents and what has resulted since.
You may have already received some emails related to this or read a story in the Sunday "Leaf-Chronicle", which did not address or fully disclose all the details. «Read the rest of this article»
Clarksville, TN – Clarksville Mayor McMillan has surprised the council again by changing course on efforts to revise the city charter. On the Executive Agenda for tomorrow is a resolution to approve a new charter with a vote set for Thursday.
Allow me to recap where we started and where we now are. If you recall, the mayor formed a new committee to revise the city charter for a third time in February 2011. «Read the rest of this article»

Clarksville, TN – The Clarksville City Council met for their regular meeting last night where they tacked a host of issues; including the the Expansion of the Winn Materials Barge Port, creating a capital project for repairs to the Smith-Trahern mansion, and a proposal to expand the number of Package Stores allowed in the city.
The Barge Port was approved, the Capital Project for Smith-Trahern Mansion was approved, and the expansion of the liquor establishments was rejected. Read on for much more! «Read the rest of this article»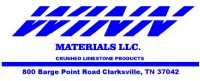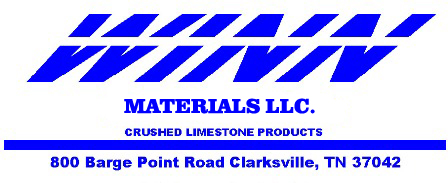 Clarksville, TN – Clarksville Online has provided extensive coverage of the proposed barge port expansion requested by Winn Materials.  It has already passed first reading by the Clarksville City Council.  The second and final reading is at October's city council meeting.
At the executive session this week, city councilman Wallace Redd announced that he would have information at the meeting that could affect the final vote.
«Read the rest of this article»

Clarksville, TN – The Clarksville City Council voted 9-3 on first reading to approve Winn Marine LLC's proposal to expand their barge port on the Cumberland River. Clarksville City Council Member's James Lewis, Deanna McLaughlin, and Wallace Redd voted against the ordinance. Jack Swallows and James Chavez spoke in support of the measure. Don Simpson and Ramona Reese spoke against the planned expansion.
«Read the rest of this article»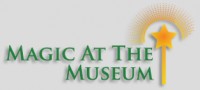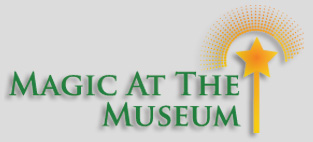 Clarksville, TN – Bonehead Promotions  just plain outdid itself Saturday night with Magic at the Museum. Bringing together four total professionals to give stellar performances in a magical combination is no small effort. Hank Bonecutter did just that; every magician dazzled the audience with unique and fascinating illusions that were unforgettable. The comedienne kept everyone laughing and eager to hear what her next hilarious adventure would be.
Most important, thanks to the sponsorship of Better Homes and Gardens Real Estate, every cent of the $30.00 entry fee allowed hungry children to have food for the weekend through F.U.E.L.
«Read the rest of this article»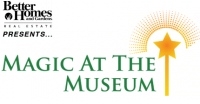 Clarksville, TN – Magic at the Museum returns to the Customs House Museum on Saturday, June 25th with pre-show activities beginning at 6:30pm with a wine and cheese reception. The main stage show starts at 8:00pm. After a very successful first event that was geared towards children, this "Magic" event will appeal more to an adult audience. Come out for an amazing night of magic, music and comedy. «Read the rest of this article»