Topic: Walmart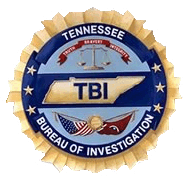 Nashville, TN – The Tennessee Bureau of Investigation today arrested a Robertson County woman after an investigation revealed that she was running a scheme involving Wal-Mart and Straightalk phone cards resulting in her stealing more than $200,000.
Last month, the Robertson County grand jury indicted 21-year-old Alexandrea Petty, of Springfield Tennessee, on one count of theft over $60,000.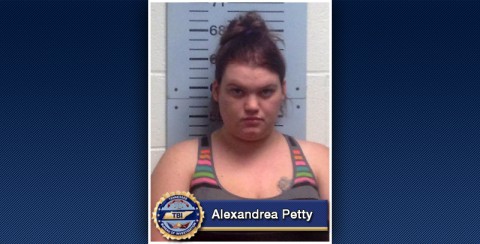 «Read the rest of this article»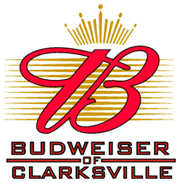 Clarksville, TN - The Clarksville Christmas Parade will be bigger and better this year, because joining the local festivities will be the famous Budweiser Clydesdales.
Charles Hand and Budweiser of Clarksville arranged for the visit to Clarksville, and there will be several opportunities for the public to view the magnificent horses.
«Read the rest of this article»

Clarksville, TN – After a day of eating Turkey on Thanksgiving, most people are watching football or taking a nap. Others though, begin to plan their evenings shopping. Black Friday is always one of the largest retail days of the years with store after store competing to offer the biggest deals to lure the shoppers inside.
Each year it seems, stores have been opening earlier and earlier. This year is no exception. Some stores are opening Thanksgiving day at 8:00pm. Below is a list of some of the stores, their opening times and some of the specials they will be having. «Read the rest of this article»
Amazon.com beat the competition in price scan of everyday hair-removal products; CVS often had the highest prices on razors, blades, creams and more

Yonkers, NY – Razors, blades, creams and other hair-removal products can be costly, but don't have to be.
The November 2013 issue of ShopSmart, from Consumer Reports, features findings from a price scan of hair-removal items that most of the time found Amazon.com had the lowest prices on products from well-known brands.  The full report is also available online. «Read the rest of this article»

Clarksville, TN – The subject in the pictures has burglarized two different Clarksville Wal-Marts and a Wal-Mart in Dickson, TN. The suspect burglarized these three different Wal-Marts in one day.
Please, help Law Enforcement, in Clarksville and Dickson, identify this burglary suspect. If anyone knows who this individual is, please call Detective Honholt at 931.648.0656 ext. 5260 or the Crime Stoppers TIPS line at 931.645.TIPS (8477).
«Read the rest of this article»

Clarksville, TN – On Wednesday, October 9th, 2013, in the early morning hours, Craig Akers took a red and brown, 2000 model, Tracker Marine Nitro NX750 boat, from the Bill Roberts Thunder Road lot located at 1018 South Riverside.
He sold the parts and the stripped boat to "random" people in the 41-A Walmart parking lot.
«Read the rest of this article»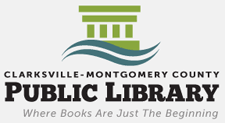 Clarksville, TN – The Clarksville-Montgomery Public Library will be offering two new electronic resources for library card holders in Montgomery County – Freegal Music and Universal Class – available immediately on the library website: www.mcgtn.org/library — under the E-Resources tab.
Freegal Music, which is short for Free and Legal, is a resource that expands the collection of music available to C-MCPL library card holders by over 3 million songs. Each cardholder in good standing may download up to three MP3 files per week at no charge. These songs become the property of the library user once they are downloaded. «Read the rest of this article»

Clarksville, TN – On Saturday, September 14th 2013, at the Sango Wal-Mart, at 8:00am, the Clarksville Police Union will be taking fifty under-privileged children clothes shopping. Each child will get to spend $100.00.
The children have been selected from 10 elementary schools spread throughout Montgomery County. The event will last no more than (1) one hour. Detective Tyler Barrett urges anyone to come out to assist and that the event should be fun for all involved.
Clarksville, TN – Clarksville Firefighters will be out in full force this Labor Day weekend as the annual MDA Boot Drive is underway now through September 2nd.
In conjunction with the annual MDA telethon, raising money and awareness for Muscular Dystrophy, Clarksville Fire Rescue personnel will be at Wal-Mart on Fort Campbell Boulevard, Wal-Mart on Madison Street, and Wal-Mart on Wilma Rudolph Boulevard, Kroger on Dover Crossing Road, Kroger on Lowes Drive, Kroger and Dollar General Market on Madison Street, and Big Lots on South Riverside Drive in Clarksville collecting money from 11:00am to 3:00pm.
«Read the rest of this article»

Clarksville, TN – On Sunday, August 18th, 2013, between the hours of 1:00pm and 4:00pm, the subject pictured below purchased gift cards using credit cards that do not belong to him, but to individuals who have never reported lost or stolen credit cards.
The gift cards were purchased at two different Wal-Marts located at 3050 Wilma Rudolph Boulevard and 1680 Fort Campbell Boulevard. The subject purchased three and four gift cards at a time, at either $300.00 or $400.00 each card.
«Read the rest of this article»