Topic: War Garden Project


Fort Campbell, KY – During The Home Depot Foundation's 3nd annual Celebration of Service campaign that runs from September 11th to Veterans Day, The Home Depot associates are completing projects to transform the homes and lives of veterans across the country.
During these two months, their associates will complete more than 350 service projects to benefit veterans and their families.
«Read the rest of this article»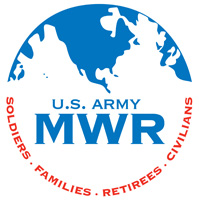 Fort Campbell, KY – Military Spouses are an invaluable asset to the Army. They support their Soldiers though mission, deployment, reintegration and reset and keep the home fires burning. Throughout history, military Spouses have been the backbone that provides support for the Soldiers and holds the Family together.
The Army recognizes the support and sacrifices made with Military Spouse Appreciation Day on May 10th.  Instead of just one day of appreciation, Fort Campbell's Family Resource Center (FRC) will host three days worth of activities and events to honor our Spouses. «Read the rest of this article»
The Screaming Eagle Foundation One of Four Nonprofits Competing for $25,000 in Foundation's Aprons in Action Program; Winner to Compete for Additional $250,000 in Contest Finale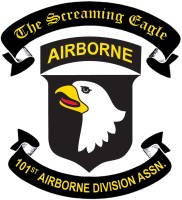 Fort Campbell, KY – The Screaming Eagle Foundation's War Garden Project in Fort Campbell is enlisting area residents to help the organization win a $25,000 The Home Depot gift card in February by voting daily in The Home Depot Foundation's second annual Aprons in Action Facebook contest.
Voting began February 1st, 2013 and runs through February 28th, 2013.  You can vote at the Home Depot Foundation's Facebook page. The organization that receives the most votes during the month will win the $25,000 prize to help fund the Screaming Eagle Foundation's War Garden Project, and will have the opportunity to compete for the grand prize of $250,000 at the end of the year-long program. «Read the rest of this article»
Home Depot and Campbell Crossing provides funding and land for a Community Garden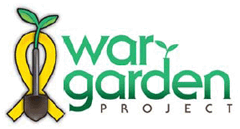 Fort Campbell, KY – Victory Gardens, also known as War Gardens, were planted during World War I and World War II to help with the decreasing food supply. The Gardens were planted in backyards, alleys and vacant ots to help serve the need for food production and also provide a sense of pride for those family members who stayed at home.
The Screaming Eagle Foundation, in support of the War Garden Project, received a $10,500 grant from the Home Depot Foundation to implement a community garden and greenhouse that will be made available to the military community. The War Garden Project (WPG) is a project that brings gardening to military communities. «Read the rest of this article»