Topic: War Memorial Auditorium

Clarksville, TN – Clarksville Mayor Kim McMillan congratulates four individuals from the City of Clarksville's Finance Department who have recently received certification as Certified Municipal Finance Officers from the Municipal Technical Advisory Service, a program of the University of Tennessee.
Interim Director Debbie Frazier, Jean Adcock, Regina Hampton and Wanda Morrison will graduate on February 22nd, 2013 in a ceremony to be held at the War Memorial Auditorium in Nashville. «Read the rest of this article»

Clarksville, TN – Lauryn Jennings, Ariana Nelson and Brianna Tyre, 8th grade students at Northeast Middle School, performed their short play "Nannie Haskins: Tolerating the Enemy" at the Customs House Museum on Saturday, June 11th.
Tyre played the part of the Southern Woman, Nelson was Nannie Haskins and Jennings performed the part of the Northern Woman.
«Read the rest of this article»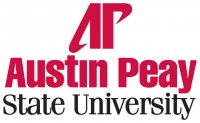 Clarksville, TN - The War Memorial Auditorium in Nashville is a large venue, with two levels of seating and a capacity for more than 1,600 people. When three Northeast Middle School students first entered the building last month, their eyes widened. One of them might have gasped.
That's where they were supposed to perform the short play they wrote? With all those seats?
"We didn't think we would do well at all," Ariana Nelson, 14, said.
"We said, 'our play is so lame,'" Brianna Tyre, 14, said.
«Read the rest of this article»