Topic: Warfarin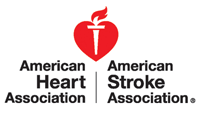 San Diego, CA – A cardiac monitor about the size of a USB flash drive that's implanted under the skin was six to seven times more likely to detect atrial fibrillation, an abnormal heart rhythm that's a risk factor for stroke, according to a science report presented at the American Stroke Association's International Stroke Conference 2014.
The monitor could help identify the 30 percent of ischemic strokes with no apparent cause.  Ischemic strokes are caused by a clot in a blood vessel in or near the brain. «Read the rest of this article»
Washington, D.C. –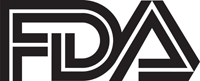 The U.S. Food and Drug Administration today approved the anti-clotting drug Eliquis (apixaban), an oral tablet used to reduce the risk of stroke and dangerous blood clots (systemic embolism) in patients with atrial fibrillation that is not caused by a heart valve problem.
Atrial fibrillation, one of the most common types of abnormal heart rhythm, is an abnormal, irregular, and rapid beating of the heart in which the heart's two upper chambers (atria) do not contract properly, allowing blood clots to form in them. These clots can break off and travel to the brain or other parts of the body.  «Read the rest of this article»
No Federal Monitoring of Drug Labels; What Consumers Can Do to Stay Safe 
 


Yonkers, NY – It's comparable to driving a car without a seatbelt—a new investigation from Consumer Reports Health finds that drug labels sometimes lack key safety warnings and some pharmacies fail to include the medication guides required by the federal government.
For its investigative "spot check," Consumer Reports Health sent staffers to five individual drugstores in Yonkers, NY: Costco, CVS, Target, Walgreens, and Walmart, to fill prescriptions for warfarin.  Warfarin (Coumadin and generics) is a blood thinner used to prevent strokes and one of the 20 most commonly prescribed drugs in the U.S., according to IMS Health.  «Read the rest of this article»
The national debate on health reform has uncovered innumerable "health care horror stories" in which cancer patients worry more about their bills than their malignancy or where pregnant women are laid off and dropped from their insurance soon before their due date.  These stories are tragic, and unconscionable for the richest country in the world, however, as a physician, this is not my typical experience.  Instead, what I see every day is patients with private health insurance who cannot afford the copays for their medications, delays in treatment as I grovel for prior authorization with a non-physician utilization reviewer, and patients stuck with huge bills for routine services that they thought they were covered for.
In my practice, patients have a mix of private and public coverage.  While I work with some extremely impoverished patients who qualify for public insurance through Medicaid, it is the people with employee sponsored private insurance who are most at risk for roadblocks to care.  As a primary care physician, it is hard enough to fit all of the recommended screening, health education, and chronic disease management that complex patients need into a fifteen minute visit.  When the burden of battling with insurance companies is added to the equation, there is no way that I can succeed.  My patients, especially the ones with private insurance, are forced to deal with the high copays, denials of claims, and delays in care. «Read the rest of this article»