Topic: Warfield Boulevard
TDOT Issues Two Important Public Meeting Notices impacting Clarksville-Montgomery County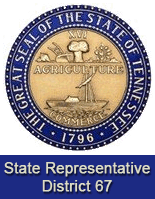 Nashville, TN – House Bill 0422 (Senate Bill 493) which would expedite issuance of certain professional licenses and temporarily extend certain licenses for active duty personnel that were deployed when their licenses came due for renewal passed unanimously in the House of Representatives on Monday, March 11th.
Tennessee State Representative Joe Pitts (D-Clarksville), sponsor of the House bill said "The legislation sets a clear process for professional license renewal when our active duty military personnel are deployed at the time of that renewal."
The House of Representatives passed the bill unanimously and the Senate will take up the bill on Monday, March 18th.
«Read the rest of this article»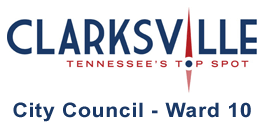 Clarksville, TN – Beyond the usual council reports I write, I usually try to provide information on other happenings in our city. It has been a while since I have done this so I want to catch you up on what is going on.
Topics include: Clarksville Fire Rescue, Clarksville Police Department, Building and Codes Department, East West Corridor and more. «Read the rest of this article»
Clarksville Police wants to make the public aware of the dangers of leaving your keys in an unattended vehicle

Clarksville, TN – On January 25th, 2013, around 8:45am, a 20 year old woman parked her 2005 Nissan Altima at the gas pumps at the Shell Station, 600 Rossview Road. She left the keys inside of the vehicle (allegedly not running) and went into the Shell Station.
When she returned to her vehicle, it had been driven off by an unknown person. The vehicle was spotted by Sgt Scott Hendrickson on the 76 Connector shortly after the theft. He attempted to stop the vehicle, but the driver fled onto I-24 eastbound at a high rate of speed.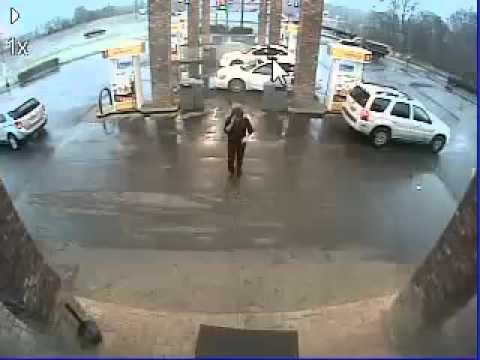 «Read the rest of this article»

Clarksville, TN – Clarksville Police are investigating two separate accidents involving school buses. The first school bus crash occurred December 14th, 2012, around 7:11am.
A school bus was stopped eastbound on Dunbar Cave Road near the intersection of Warfield Boulevard when a Mercury Mountaineer driven by a 16 year old female could not stop in time and crashed into the rear-end of the bus. There was a total of 57 students aboard the bus.
«Read the rest of this article»
CrossFit Aims to make members "Stronger Than Yesterday"

Clarksville, TN – When you walk into CrossFit Conversion, you know you are not at a typical gym.  The endless rows of treadmills, elliptical machines, and stationary bicycles that are the norm for a standard gym are nowhere to be found.
Instead, you are greeted by kettle bells, plyoboxes, and tractor tires. Rings and bars hang from the ceiling, and on one wall, you see a large digital clock with the motto "You vs. You" painted above it.
«Read the rest of this article»

Clarksville, TN – The Clarksville Police Department wants to remind drivers about the rules of the road for Overtaking and Passing School Buses which falls under Tennessee Code Annotated-55-8-151:
Vehicles are required to stop meeting or overtaking any school bus with the lights flashing and stop sign extended in both directions on a highway and property owned, operated, or used by a school or educational institution. «Read the rest of this article»
Clarksville, TN –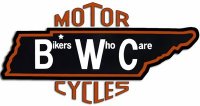 The Bikers Who Care will host their 31st Annual Leslie W. Watson Toy Run and Benefit Party this weekend, September 14th-16th, at the Clarksville Speedway (1600 Needmore Road).
The weekend will include nightly bands, Street Bike Drags, Bike Show, Tatoo Contest, and Bikini Contests. Camping is allowed, and there will be plenty of vendors as well as food and drink.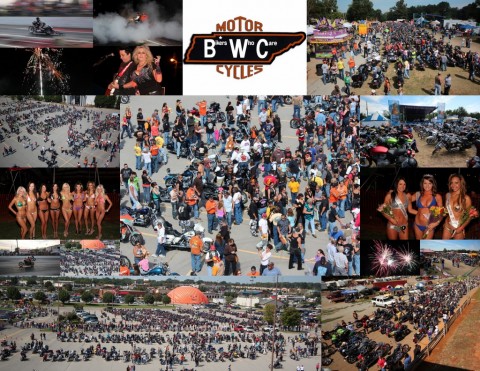 «Read the rest of this article»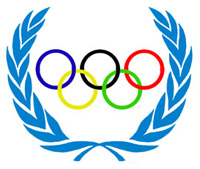 Clarksville, TN – Adults at least 50-years-old can register now until April 30 for the 2012 Clarksville 50-Plus Olympics.
This year's events will be held May 8th-12th at various locations around Clarksville, including The Pinnacle Bowling Center, The Swan Lake Sports Complex and Golf Course, The Indoor Aquatic Center at New Providence and The Kleeman Community Center.
Competitors will face off for bragging rights, as well as medals in more than 20 challenging events, which include shuffleboard, tennis, track, golf, bowling, basketball free throw, pickle ball and indoor swimming events. «Read the rest of this article»
Clarksville, TN – The need for new roads seems to be an ongoing problem for Clarksville.  Once we build one, we've outgrown it.
Case in point: the 101st Airborne Division Parkway, Warfield Boulevard, Tiny Town Road.
Now it appears, the money from the Federal Government may come to an end before the November election.  So if a politician promises "new roads" if elected, get him or her to do a quick "fact check."
According to an analysis of Congressional Budget Office data by the American Association of State Highway and Transportation officials, The Highway Trust Fund, which finances U.S. road, bridge and mass-transit projects, may become insolvent. «Read the rest of this article»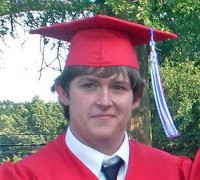 Clarksville, TN – There was a rundraising event for Brady Conatser held at the Pinnacle Family Entertainment Center Saturday, January 28th. Those that came out were able to bowl from 9:00am to 11:00am for only $7.00. Everyone had a really good time and helped raise money for Brady's rehabilitation.
"I just wanted to thank everyone for coming out this morning and supporting Brady." said Tiffany Perry, Conatser's cousin and organizer of the event.
«Read the rest of this article»