Topic: Warfield Boulevard
Tuesday, August 8th, 2017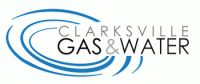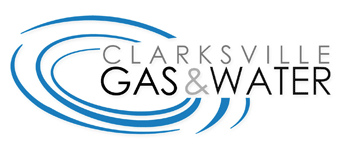 ​Clarksville, TN – Clarksville Gas and Water has turned off water service on Dunbar Cave Road from Basham Lane to Auburn Drive to repair a water main leak.
Area residents may experience low water pressure during the work.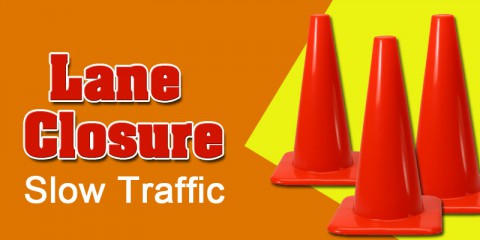 «Read the rest of this article»
Clarksville, TN – The traffic signal at Warfield Boulevard and Dunbar Cave Road will be without power from approximately 4:30am until 5:00am on Wednesday August 2nd, 2017 according to Clarksville Engineers.
Clarksville Police officers will be on site to control traffic during this time. Motorists should use extreme caution if traveling through this intersection.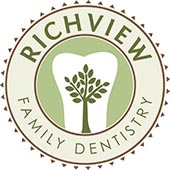 Clarksville, TN – Dr. Bill Wall is pleased to welcome Dr. Nina Sherrill as a full partner at Richview Family Dentistry! Patients, staff, and friends have long known Dr. Nina Sherrill as a vital and innovative part of Richview Family Dentistry, and now we are proud to announce that she has become a partner in our dental practice.
She officially became a partner in January of 2017 and is pleased to take on all of the exciting responsibilities involved in her new position with our practice.
"It has been a dream of mine for nearly a decade to partner with Dr. Wall and help lead this amazing team," said Dr. Sherrill. "Not only am I honored to have this opportunity, but I am also blessed to have such a gifted mentor to help me continue to provide optimal care to my patients."
«Read the rest of this article»
Early step in Warfield Boulevard project will require detour
Clarksville, TN – Work to replace a culvert along Warfield Boulevard/State Route 374 at the entrance to Rudolph Place will require the entrance at Stonemeadow Road to be closed for two to three weeks beginning Monday, July 31st, 2017 the Tennessee Department of Transportation said Thursday.
A detour will be in place directing traffic to Memorial Drive and then to Pond Apple Drive to provide access into the Rudolph Town subdivision.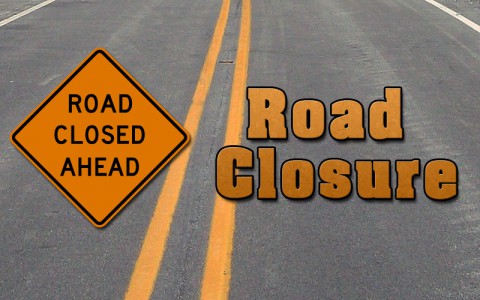 «Read the rest of this article»
Message boards, detour signs greet motorists
Clarksville, TN – Motorists will begin to see electronic signage and equipment in action as work heats up on a project to improve Warfield Boulevard/State Route 374 from just south of Dunbar Cave Road to Stokes Road.
The Tennessee Department of Transportation (TDOT) said this week the $20.6 million project will widen the 2.27-mile stretch of Warfield from three lanes to five lanes with curbs, gutters and sidewalks.
«Read the rest of this article»

Clarksville, TN – On Thursday, April 20th, 2017, at approximately 8:30pm, a black male wearing a green hoodie, red pants, and black shoes entered a business in the 400 block of Warfield Boulevard.
He walked to the pharmacy, jumped over the counter, demanded prescription medication, and made a motion which made it appear as though he had a gun.
«Read the rest of this article»

Clarksville, TN – On April 5th, 2017, ABC (Alcohol Beverage Control) Agents with the Clarksville Police Department's Special Operations Unit conducted compliance checks on 13 business targeting sales of alcohol to underage persons.
All 13 business were found to be in compliance and no alcohol was sold to underage persons.
It is a rarity that all business are found in compliance and the Clarksville Police Department would like to thank all the businesses for properly training their staff and complying with the law.
«Read the rest of this article»

Clarksville, TN – The most recent Clarksville Police Department operation targeting the sale of alcohol to underage persons resulted in no violations, and the Special Operations Unit Commander, Captain Craig Gipson was far from disappointed. "This is the first time that such an operation has been conducted where there was 100 percent compliance," stated Gipson.
The February 2nd, 2017 operation included compliance checks at fifteen local businesses. Every business was found in compliance and no citations were issued.
«Read the rest of this article»

Clarksville, TN – The Clarksville Police Department Traffic Unit will be shutting down all access to Dunbar Cave Road from Warfield Boulevard (State Route 374) from 9:30am until Noon.
Motorists will be able to travel Warfield Boulevard, but they will not be able to turn onto Dunbar Cave Road from either direction while yesterday's tanker truck collision is investigated and reconstructed.
«Read the rest of this article»

Clarksville, TN – On Monday, January 23rd, around 2:00pm, crash between a sedan and a tanker truck blocked traffic and left a woman trapped inside the sedan at Dunbar Cave Road and Warfield Boulevard reports Clarksville Police.
The driver of the Clarksville Gas and Water truck was Ernest Exum, a 42-year-old Clarksville resident. The driver of the red sedan was Kaylynn Ramlow, 22, of Clarksville. Both drivers were injured.
«Read the rest of this article»