Topic: washington d.c.
AAA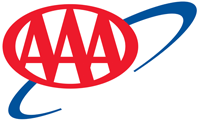 Orlando, FL – A record-breaking 46.9 million Americans will travel 50 miles or more away from home this Independence Day holiday, an increase of more than 5 percent compared with last year and the highest number since AAA started tracking 18 years ago.
For the 39.7 million Americans planning a Fourth of July road trip, INRIX, a global transportation analytics company, predicts travel times in the most congested cities in the U.S. could be twice as long than the normal trip, with Tuesday being the busiest day.
«Read the rest of this article»
NASA Headquarters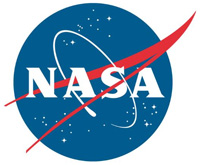 Washington, D.C. – As part of the agency's Exploration Campaign, NASA's Gateway will become the orbital outpost for robotic and human exploration operations in deep space. Built with commercial and international partners, the Gateway will support exploration on and near the Moon, and beyond, including Mars.
NASA released a draft solicitation through a Broad Agency Announcement (BAA) June 21st, 2018, for proposals for partnership for the first element of the Gateway. NASA is seeking a high-power, 50-kW solar electric propulsion (SEP) spacecraft to maintain the Gateway's position as well as move it between lunar orbits as needed.
«Read the rest of this article»
NASA's Jet Propulsion Laboratory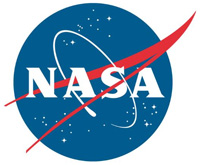 Pasadena, CA – Doctors learn a lot about their patients' health by taking their temperature. An elevated temperature, or fever, can be a sign of illness. The same goes for plants, but their temperatures on a global scale are harder to measure than the temperatures of individual people.
That's about to change, thanks to a new NASA instrument that soon will be installed on the International Space Station called ECOSTRESS, or ECOsystem Spaceborne Thermal Radiometer Experiment on Space Station. ECOSTRESS will measure the temperature of plants from space. This will enable researchers to determine plant water use and to study how drought conditions affect plant health.
«Read the rest of this article»
Written by Ellen Gray
NASA's Earth Science News Team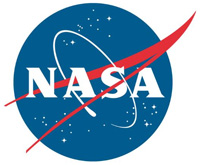 Washington, D.C. – Three-dimensional measurements of the central Brazilian Amazon rainforest have given NASA researchers a detailed window into the high number of branch falls and tree mortality that occur in response to drought conditions.
They found that 65 percent more trees and large branches died due to an El Niño-driven drought in 2015-2016 than compared to an average year. Understanding the effects of prolonged drought gives scientists a better sense of what may happen to carbon stored in tropical forests if these events become more common in the future.
«Read the rest of this article»
AAA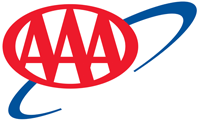 Washington, D.C. – Consumers are spending $69 more a month to fill-up compared to last summer. According to AAA, gasoline expenses are accounting, on average, for seven percent of an American's 2018 annual income, a one and half percent increase since summer of 2017.
With strong summer consumer gasoline demand expected in the months ahead, AAA says motorists can expect little relief at the pump with the national gas price average ranging between $2.85 – $3.05 through Labor Day.
«Read the rest of this article»
Written by Staff Sgt. Paige Behringer
2nd Brigade Combat Team, 10th Mountain Division Public Affairs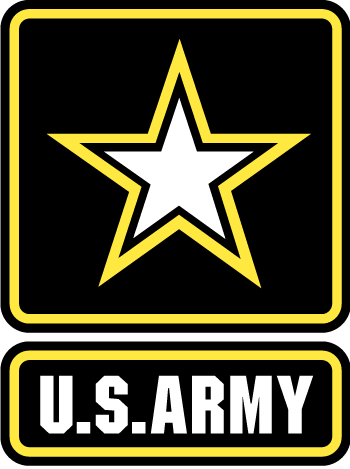 Fort Drum, NY – For 243 years the U.S. Army has been fostering brotherhood among its ranks.
Born of the Army, the "Currahee Brothers" forged lifelong bonds in bloody combat during the Vietnam War, and continue reuniting half a century later.
They may appear as simply a group of old veterans congregating in a hotel lobby somewhere outside of Washington, D.C., laughing, joking and telling stories. Instead of celebrating a day of birth, this brotherhood assembles to observe a solemn anniversary.
Their name comes from 3rd Battalion, 506th Infantry Regiment, 101st Airborne Division, which reactivated in 1967 as a "stand alone" task force to increase American presence in Vietnam.
«Read the rest of this article»
NASA's Jet Propulsion Laboratory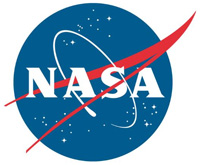 Pasadena, CA – For the first time, astronomers have directly imaged the formation and expansion of a fast-moving jet of material ejected when the powerful gravity of a supermassive black hole ripped apart a star that wandered too close to the massive monster.
The scientists tracked the event with radio and infrared telescopes, including the National Science Foundation's Very Long Baseline Array (VLBA) and NASA's Spitzer Space Telescope, in a pair of colliding galaxies called Arp 299.
«Read the rest of this article»
NASA's Jet Propulsion Laboratory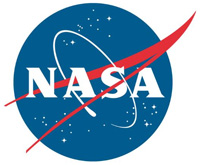 Pasadena, CA – One of the thickest dust storms ever observed on Mars has been spreading for the past week and a half. The storm has caused NASA's Opportunity rover to suspend science operations, but also offers a window for four other spacecraft to learn from the swirling dust.
NASA has three orbiters circling the Red Planet, each equipped with special cameras and other atmospheric instruments. Additionally, NASA's Curiosity rover has begun to see an increase in dust at its location in Gale Crater.
«Read the rest of this article»
NASA Headquarters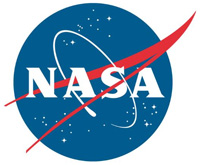 Washington, D.C. – NASA's remotely-piloted Ikhana aircraft, based at the agency's Armstrong Flight Research Center in Edwards, California, successfully flew its first mission in the National Airspace System without a safety chase aircraft on Tuesday. This historic flight moves the United States one step closer to normalizing unmanned aircraft operations in the airspace used by commercial and private pilots.
Flying these large remotely-piloted aircraft over the United States opens the doors to all types of services, from monitoring and fighting forest fires, to providing new emergency search and rescue operations. The technology in this aircraft could, at some point, be scaled down for use in other general aviation aircraft.
«Read the rest of this article»
NASA Marshall Space Flight Center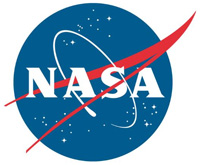 Huntsville, AL – In humanity's search for life outside our Solar System, one of the best places scientists have considered is Alpha Centauri, a system containing the three nearest stars beyond our Sun.
A new study that has involved monitoring of Alpha Centauri for more than a decade by NASA's Chandra X-ray Observatory provides encouraging news about one key aspect of planetary habitability. It indicates that any planets orbiting the two brightest stars in the Alpha Cen system are likely not being pummeled by large amounts of X-ray radiation from their host stars.
«Read the rest of this article»