Topic: washington d.c.

Clarksville, TN – Austin Peay State University alumnus, Gunnery Sgt. Samuel Barlow will perform in the 58th Inauguration of the President of the United States on January 20th as a member of "The President's Own" United States Marine Band.
«Read the rest of this article»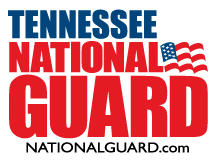 Nashville, TN – More than three hundred and thirty Soldiers and Airmen from the Tennessee Army and Air National Guard will support the 58th Presidential Inauguration this week in Washington, D.C.

The 194th Engineer Brigade (Army), headquartered in Jackson, has 304 Soldiers providing command and control for Military Police Soldiers performing stationary security at different locations. A logistics team of supply and maintenance personnel are providing support for the MPs and a Religious Support Team.
«Read the rest of this article»
Written by Sean Potter
NASA Headquarters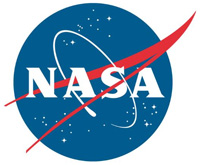 Washington, D.C. – Earth's 2016 surface temperatures were the warmest since modern record keeping began in 1880, according to independent analyses by NASA and the National Oceanic and Atmospheric Administration (NOAA).
Globally-averaged temperatures in 2016 were 1.78 degrees Fahrenheit (0.99 degrees Celsius) warmer than the mid-20th century mean. This makes 2016 the third year in a row to set a new record for global average surface temperatures.
The 2016 temperatures continue a long-term warming trend, according to analyses by scientists at NASA's Goddard Institute for Space Studies (GISS) in New York.
«Read the rest of this article»
NASA Headquarters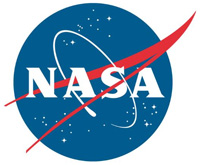 Washington, D.C. – Eugene Cernan, the last man to walk on the moon, died Monday, January 16th, surrounded by his family.
Cernan, a Captain in the U.S. Navy, left his mark on the history of exploration by flying three times in space, twice to the moon. He also holds the distinction of being the second American to walk in space and the last human to leave his footprints on the lunar surface.
He was one of 14 astronauts selected by NASA in October 1963. He piloted the Gemini 9 mission with Commander Thomas P. Stafford on a three-day flight in June 1966. Cernan logged more than two hours outside the orbiting capsule.
«Read the rest of this article»
Written by the President of the United States of America
A Proclamation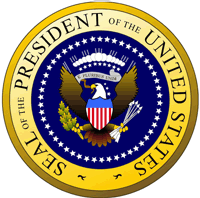 Washington, D.C. – When the Reverend Dr. Martin Luther King, Jr., shared his dream with the world atop the steps of the Lincoln Memorial, he gave mighty voice to our founding ideals. Few could have imagined that nearly half a century later, his iconic profile would forever be memorialized in stone, standing tall and gazing outward, not far from where he stirred our collective conscience to action.
In summoning a generation to recognize the universal threat of injustice anywhere, Dr. King's example has proven that those who love their country can change it.
A foot soldier for justice and a giant of the Civil Rights Movement, Dr. King lifted the quiet hopes of our Nation with the powers of his voice and pen.
«Read the rest of this article»
One Death and One Injury Reported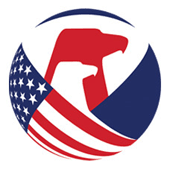 Washington, D.C. – The U.S. Consumer Product Safety Commission (CPSC) and Textron Specialized Vehicles, Inc., of Augusta, Georgia, are announcing the recall of about 1,100 Bad Boy off-road utility vehicles. As a result of the vehicles rolling over, a 14-year-old male passenger died in Toombs County, Georgia in 2014 and, in a separate rollover incident, an adult male operator suffered a serious leg injury.
The vehicles lack seat belts, posing a risk of serious injury or death to the operator and passengers in the event of a vehicle accident.
«Read the rest of this article»
Written by Mark Garcia
NASA Headquarters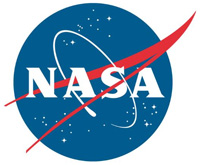 Washington, D.C. – Expedition 50 Commander Shane Kimbrough and Flight Engineer Thomas Pesquet concluded their spacewalk at 12:20pm EST. During the nearly six hour spacewalk, the two NASA astronauts successfully installed three new adapter plates and hooked up electrical connections for three of the six new lithium-ion batteries on the International Space Station.
The new lithium-ion batteries and adapter plates replace the nickel-hydrogen batteries currently used on the station to store electrical energy generated by the station's solar arrays.
«Read the rest of this article»
Famous watermelon smasher to be joined by comedians Artie Fletcher and Bob Nelson for three nights only

Clarksville, TN – After over four decades of entertaining audiences with his prop comedy, social commentary and watermelon smashing antics, one of the most famous comedians of our time is hanging up his Sledge-O-Matic.
In celebration of his 70th birthday, Gallagher is bringing master comedians Artie Fletcher and Bob Nelson along for the ride on his national farewell tour … and making Clarksville one of his stops! For three nights only, "Gallagher's 'Joke's on You' Comedy Tour" will take up residence at the Roxy Regional Theatre, on February 14th, 15th and 16th at 8:00pm.
«Read the rest of this article»
Written by Alan Buis
NASA's Jet Propulsion Laboratory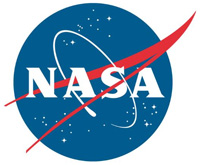 Pasadena, CA – NASA scientists, including many from NASA's Jet Propulsion Laboratory, Pasadena, California, are crisscrossing the globe in 2017 — from a Hawaiian volcano to Colorado mountaintops and west Pacific islands — to investigate critical scientific questions about how our planet is changing and what impacts humans are having on it.
Field experiments are an important part of NASA's Earth science research.
«Read the rest of this article»
Written by Preston Dyches
NASA's Jet Propulsion Laboratory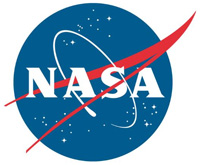 Pasadena, CA – After a two-and-a-half-hour descent, the metallic, saucer-shaped spacecraft came to rest with a thud on a dark floodplain covered in cobbles of water ice, in temperatures hundreds of degrees below freezing.
The alien probe worked frantically to collect and transmit images and data about its environs — in mere minutes its mothership would drop below the local horizon, cutting off its link to the home world and silencing its voice forever.
Although it may seem the stuff of science fiction, this scene played out 12 years ago on the surface of Saturn's largest moon, Titan. The "aliens" who built the probe were us. This was the triumphant landing of ESA's Huygens probe.
«Read the rest of this article»