Topic: washington d.c.
Written by Alan Buis
NASA's Jet Propulsion Laboratory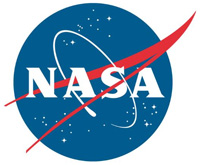 Pasadena, CA – As part of a broad effort to study the environmental and societal effects of climate change, NASA has begun a multi-year field campaign to investigate ecological impacts of the rapidly changing climate in Alaska and northwestern Canada, such as the thawing of permafrost, wildfires and changes to wildlife habitats.
The Arctic Boreal Vulnerability Experiment (ABoVE) will bring together on-the-ground research in Alaska and northwestern Canada with data collected by NASA airborne instruments, satellites and other agency programs, including the Soil Moisture Active Passive (SMAP), Orbiting Carbon Observatory-2 (OCO-2), and upcoming Ice, Cloud and Land Elevation Satellite-2 (ICESat-2) and NASA-ISRO Synthetic Aperture Radar (NISAR) missions.
«Read the rest of this article»
Written by Maria-José Viñas
NASA's Earth Science News Team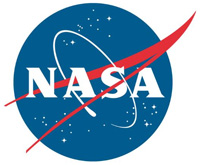 Washington, D.C. – On Greenland's ice sheet, a vast icy landscape crisscrossed by turquoise rivers and dotted with meltwater lakes, a small cluster of orange camping tents popped up in late July. The camp, home for a week to a team of researchers, sat by a large, fast-flowing river.
Just half a mile (a kilometer) downstream, the river dropped into a seemingly bottomless moulin, or sinkhole in the ice. The low rumble of the waters, the shouted instructions from scientists taking measurements, and the chop of the blades of a helicopter delivering personnel and gear were all that was heard in the frozen landscape.
«Read the rest of this article»
NASA Headquarters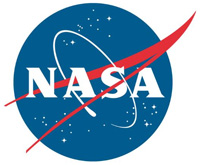 Washington, D.C. – NASA has selected the potential next destination for the New Horizons mission to visit after its historic July 14th flyby of the Pluto system. The destination is a small Kuiper Belt object (KBO) known as 2014 MU69 that orbits nearly a billion miles beyond Pluto.
This remote KBO was one of two identified as potential destinations and the one recommended to NASA by the New Horizons team.  Although NASA has selected 2014 MU69 as the target, as part of its normal review process the agency will conduct a detailed assessment before officially approving the mission extension to conduct additional science.
«Read the rest of this article»
Written by Alan Buis
NASA's Jet Propulsion Laboratory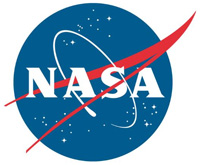 Pasadena, CA – Seas around the world have risen an average of nearly 3 inches (8 centimeters) since 1992, with some locations rising more than 9 inches (25 centimeters) due to natural variation, according to the latest satellite measurements from NASA and its partners.
An intensive research effort now underway, aided by NASA observations and analysis, points to an unavoidable rise of several feet in the future.
The question scientists are grappling with is how quickly will seas rise?
«Read the rest of this article»
Written by Elizabeth Landau
NASA's Jet Propulsion Laboratory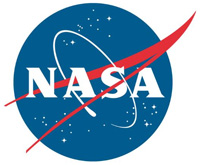 Pasadena, CA – The closest-yet views of Ceres, delivered by NASA's Dawn spacecraft, show the small world's features in unprecedented detail, including Ceres' tall, conical mountain; crater formation features and narrow, braided fractures.
"Dawn is performing flawlessly in this new orbit as it conducts its ambitious exploration. The spacecraft's view is now three times as sharp as in its previous mapping orbit, revealing exciting new details of this intriguing dwarf planet," said Marc Rayman, Dawn's chief engineer and mission director, based at NASA's Jet Propulsion Laboratory, Pasadena, California.
«Read the rest of this article»
Written by Preston Dyches
NASA's Jet Propulsion Laboratory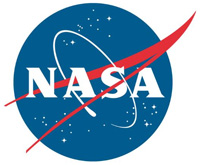 Pasadena, CA – A pockmarked, icy landscape looms beneath NASA's Cassini spacecraft in new images of Saturn's moon Dione taken during the mission's last close approach to the small, icy world. Two of the new images show the surface of Dione at the best resolution ever.
Cassini passed 295 miles (474 kilometers) above Dione's surface at 11:33am PDT (2:33pm EDT) on August 17th. This was the fifth close encounter with Dione during Cassini's long tour at Saturn. The mission's closest-ever flyby of Dione was in December 2011, at a distance of 60 miles (100 kilometers).
«Read the rest of this article»
Written by Guy Webster
NASA's Jet Propulsion Laboratory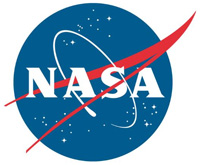 Pasadena, CA – NASA's Curiosity Mars rover is driving toward the southwest after departing a region where for several weeks it investigated a geological contact zone and rocks that are unexpectedly high in silica and hydrogen content. The hydrogen indicates water bound to minerals in the ground.
In this "Marias Pass" region, Curiosity successfully used its drill to sample a rock target called "Buckskin" and then used the camera on its robotic arm for multiple images to be stitched into a self-portrait at the drilling site.
«Read the rest of this article»
Written by DC Agle
NASA's Jet Propulsion Laboratory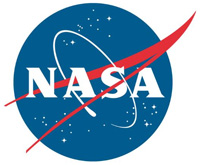 Pasadena, CA – Numerous recent blogs and web postings are erroneously claiming that an asteroid will impact Earth, sometime between September 15th and 28th, 2015.
On one of those dates, as rumors go, there will be an impact — "evidently" near Puerto Rico — causing wanton destruction to the Atlantic and Gulf coasts of the United States and Mexico, as well as Central and South America.
That's the rumor that has gone viral — now here are the facts.
«Read the rest of this article»
Written by Staff Sgt. Matthew Ard
Headquarters, 101st Airborne Division (Air Assault)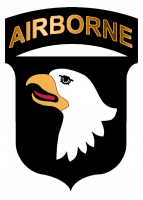 Fort Campbell, KY – Soldiers from the 101st Airborne Division (Air Assault) and Fort Campbell welcomed the new deputy commanding general for support at an Honor Eagle ceremony held August 12th, 2015, in front of the division headquarters building here.
Brig. Gen. John E. Novalis II and his wife, Mary, were received by Maj. Gen. Gary J. Volesky, the commanding general of the 101st and Fort Campbell, who felt privileged to have them join the Screaming Eagle team, he said during the ceremony.
"With three and a half years in combat in both Afghanistan and Iraq, I can think of no better leader to have on the Screaming Eagle team for our rendezvous with destiny," said Volesky.
«Read the rest of this article»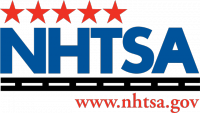 Washington, D.C. – The National Highway Traffic Safety Administration reports Britax Child Safety, Inc. (Britax) is recalling certain Advocate ClickTight child seats, model numbers E9LT95Q, E9LT95Z, E9LT95N, and E1A025Q, Boulevard ClickTight child seats, model numbers E9LT86F, E1A135Q, E9LT86G, E9LT85Q, E9LT86A, E9LT86H, E9LT85S, E1A015Q, E1A016A, and E1A016H, and Marathon ClickTight child seats, model numbers E1A116L, E9LT76P, E9LT71Q, E9LT76N, E9LT76B, E9LT75R, E9LT76L, E1A006B, E1A005R and EXA116L, manufactured August 1st, 2014, to July 29th, 2015.
The affected child seats have a red harness adjuster button that may stick in the down (harness release) position allowing the shoulder harness to loosen.
«Read the rest of this article»