Topic: washington d.c.
NASA Headquarters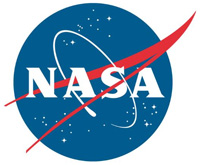 Washington, D.C. – NASA is hard at work building the Orion spacecraft, Space Launch System (SLS) rocket and the ground systems needed to send astronauts into deep space. The agency is developing the core capabilities needed to enable the journey to Mars.
Orion's first flight atop the SLS will not have humans aboard, but it paves the way for future missions with astronauts. Ultimately, it will help NASA prepare for missions to the Red Planet. During this flight, currently designated Exploration Mission-1 (EM-1), the spacecraft will travel thousands of miles beyond the moon over the course of about a three-week mission.
«Read the rest of this article»
Written by Whitney Clavin
NASA's Jet Propulsion Laboratory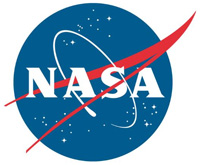 Pasadena, CA – A star called KIC 8462852 has been in the news recently for unexplained and bizarre behavior. NASA's Kepler mission had monitored the star for four years, observing two unusual incidents, in 2011 and 2013, when the star's light dimmed in dramatic, never-before-seen ways. Something had passed in front of the star and blocked its light, but what?
Scientists first reported the findings in September, suggesting a family of comets as the most likely explanation. Other cited causes included fragments of planets and asteroids.
«Read the rest of this article»
Deborah Williams-Hedges
California Institute of Technology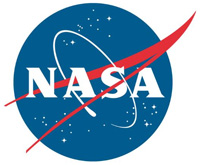 Pasadena, CA – Mars is blanketed by a thin, mostly carbon dioxide atmosphere — one that is far too thin to keep water from freezing or quickly evaporating. However, geological evidence has led scientists to conclude that ancient Mars was once a warmer, wetter place than it is today.
To produce a more temperate climate, several researchers have suggested that the planet was once shrouded in a much thicker carbon dioxide atmosphere. For decades that left the question, "Where did all the carbon go?"
The solar wind stripped away much of Mars' ancient atmosphere and is still removing tons of it every day. But scientists have been puzzled by why they haven't found more carbon — in the form of carbonate — captured into Martian rocks. They have also sought to explain the ratio of heavier and lighter carbons in the modern Martian atmosphere.
«Read the rest of this article»
Written by Tabatha Thompson
NASA Headquarters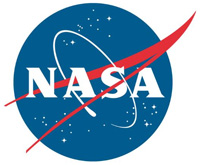 Washington, D.C. – NASA took a significant step Friday toward expanding research opportunities aboard the International Space Station with its first mission order from Hawthorne, California based-company SpaceX to launch astronauts from U.S. soil.
This is the second in a series of four guaranteed orders NASA will make under the Commercial Crew Transportation Capability (CCtCap) contracts. The Boeing Company of Houston received its first crew mission order in May.
«Read the rest of this article»
But prevalence among uninsured and those on Medicaid raises concern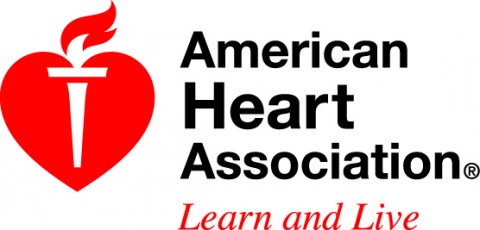 Washington, D.C. – American Heart Association CEO Nancy Brown issued the following comments on a study by the Centers for Disease Control and Prevention (CDC) published in today's Morbidity and Mortality Weekly Report (MMWR).
The study, which examined 2014 National Health Interview Survey (NHIS) data, noted that overall adult smoking rates dropped a full percentage point between 2013 and 2014. It also reported on differences in U.S. smoking rates, including that uninsured adults or those insured through Medicaid smoke at rates twice as high as those covered by private health insurance or Medicare:
«Read the rest of this article»
7th District of Tennessee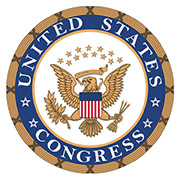 Washington, D.C. – Congressman Marsha Blackburn (R-TN) today released the following statement after House passage of H.R. 4038, the American Security Against Foreign Enemies (SAFE) Act.
This legislation would require the FBI, Homeland Security Department and director of national intelligence to certify to Congress that any refugee seeking entry to the United States from Syria or Iraq is not a threat to the security of the United States.
«Read the rest of this article»
Written by Gina Anderson
NASA Headquarters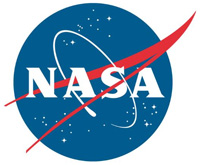 Washington, D.C. – Humanoid robots will be helpful to astronauts on our journey to Mars, so NASA has awarded prototypes to two universities for advanced research and development work.
NASA is interested in humanoid robots because they can help or even take the place of astronauts working in extreme space environments. Robots, like NASA's R5, could be used in future NASA missions either as precursor robots performing mission tasks before humans arrive or as human-assistive robots actively collaborating with the human crew.
«Read the rest of this article»
Written by Guy Webster
NASA's Jet Propulsion Laboratory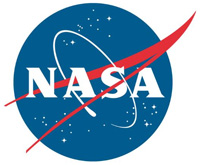 Pasadena, CA – On its way to higher layers of the mountain where it is investigating how Mars' environment changed billions of years ago, NASA's Curiosity Mars rover will take advantage of a chance to study some modern Martian activity at mobile sand dunes.
In the next few days, the rover will get its first close-up look at these dark dunes, called the "Bagnold Dunes," which skirt the northwestern flank of Mount Sharp. No Mars rover has previously visited a sand dune, as opposed to smaller sand ripples or drifts.
«Read the rest of this article»
Written by Ferris Molina
Science at NASA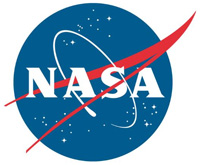 Washington, D.C. – The human body is incredibly complex. Every part of us—from our bones to our blood cells—is subject to a host of chemical reactions and molecular interactions that, without our conscious effort, keep us alive.
But what happens to these processes when we leave the planet?
In Earth orbit and beyond, where gravity is counteracted by a constant state of freefall and cosmic radiation intensifies, the molecular inner-workings of the human body may change. To find out how, NASA has entered a realm of bio-research known as "-omics."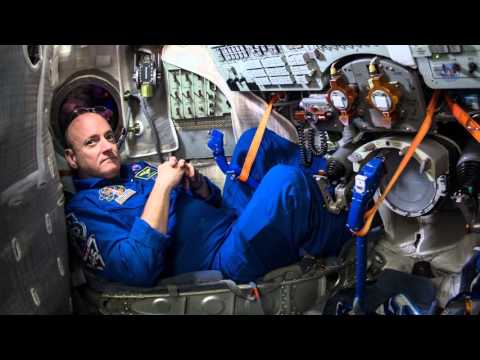 «Read the rest of this article»
Written by Kate Ramsayer, NASA Goddard Space Flight Center
and Carol Rasmussen, NASA's Earth Science News Team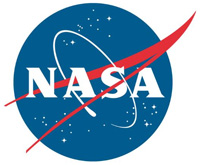 Washington, D.C. – Earth's oceans and land cover are doing us a favor. As people burn fossil fuels and clear forests, only half of the carbon dioxide released stays in the atmosphere, warming and altering Earth's climate. The other half is removed from the air by the planet's vegetation ecosystems and oceans.
As carbon dioxide levels in the atmosphere continue their rapid, human-made rise past levels not seen for hundreds of thousands of years, NASA scientists and others are confronted with an important question for the future of our planet: How long can this balancing act continue? And if forests, other vegetation and the ocean cannot continue to absorb as much or more of our carbon emissions, what does that mean for the pace of climate change in the coming century?
«Read the rest of this article»