Topic: washington d.c.
Written by Elizabeth Landau
NASA's Jet Propulsion Laboratory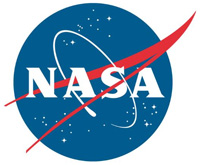 Pasadena, CA – Imagine you want to measure the size of a room, but it's completely dark. If you shout, you can tell if the space you're in is relatively big or small, depending on how long it takes to hear the echo after it bounces off the wall.
Astronomers use this principle to study objects so distant they can't be seen as more than points. In particular, researchers are interested in calculating how far young stars are from the inner edge of their surrounding protoplanetary disks. These disks of gas and dust are sites where planets form over the course of millions of years.
«Read the rest of this article»
Written by Steve Cole
NASA Headquarters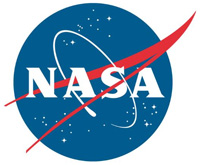 Washington, D.C. – For more than three decades NASA has focused its space-faring skills and science chops CSI-like on an elusive global killer. Later this month, that pursuit takes us to East Asia. In a few years, part way to the moon.
We are getting close.
Air pollution causes an estimated 152,000 deaths a year across the Americas and more than 2 million deaths in the Western Pacific, according to the United Nations. Some parts of the world have a detailed view of local air quality from ground sensor networks and forecast models that generate public alerts. But for much of the world this type of information and warning are not available.
«Read the rest of this article»
Written by Dwayne Brown / Laurie Cantillo
NASA Headquarters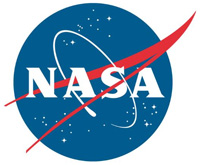 Washington, D.C. – NASA is soliciting ideas from U.S. industry for designs of a Mars orbiter for potential launch in the 2020s. The satellite would provide advanced communications and imaging, as well as robotic science exploration, in support of NASA's Journey to Mars.
The orbiter would substantially increase bandwidth communications and maintain high-resolution imaging capability. It also may use experimental cutting-edge technologies, such as high-power solar electric propulsion or an optical communications package, which could greatly improve transmission speed and capacity over radio frequency systems.
«Read the rest of this article»
Written by Jim Banke
NASA Aeronautics Research Mission Directorate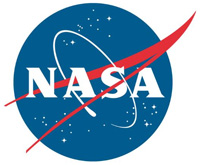 Washington, D.C. – History is about to repeat itself.
There have been periods of time during the past seven decades – some busier than others – when the nation's best minds in aviation designed, built and flew a series of experimental airplanes to test the latest fanciful and practical ideas related to flight.
Short wings. Long wings. Delta-shaped wings. Forward swept wings. Scissor wings. Big tails. No tails. High speed. Low speed. Jet propulsion. Rocket propulsion. Even nuclear propulsion – although that technology was never actually flown.
«Read the rest of this article»
Written by DC Agle
NASA's Jet Propulsion Laboratory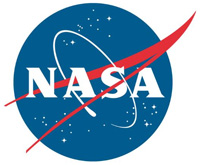 Pasadena, CA – NASA has selected Aerojet Rocketdyne, Inc. of Redmond, Washington, to design and develop an advanced electric propulsion system that will significantly advance the nation's commercial space capabilities, and enable deep space exploration missions, including the robotic portion of NASA's Asteroid Redirect Mission (ARM) and its Journey to Mars.
The Advanced Electric Propulsion System (AEPS) contract is a 36-month cost-plus-fixed-fee contract with a performance incentive and total value of $67 million. Work performed under the contract could potentially increase spaceflight transportation fuel efficiency by 10 times over current chemical propulsion technology, and more than double thrust capability compared to current electric propulsion systems.
«Read the rest of this article»
Written by Whitney Clavin
NASA's Jet Propulsion Laboratory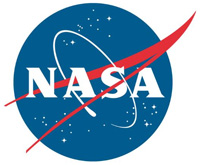 Pasadena, CA – In 2011, astronomers announced that our galaxy is likely teeming with free-floating planets. In fact, these lonely worlds, which sit quietly in the darkness of space without any companion planets or even a host sun, might outnumber stars in our Milky Way galaxy.
The surprising discovery begged the question: Where did these objects come from? Are they planets that were ejected from solar systems, or are they actually light-weight stars called brown dwarfs that formed alone in space like stars?
A new study using data from NASA's Wide-field Infrared Survey Explorer, WISE, and the Two Micron All Sky Survey, or 2MASS, provides new clues in this mystery of galactic proportions.
«Read the rest of this article»
Written by Elizabeth Landau
NASA's Jet Propulsion Laboratory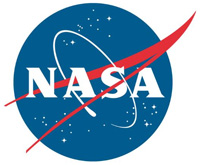 Pasadena, CA – Craters with bright material on dwarf planet Ceres shine in new images from NASA's Dawn mission.
In its lowest-altitude mapping orbit, at a distance of 240 miles (385 kilometers) from Ceres, Dawn has provided scientists with spectacular views of the dwarf planet.
Haulani Crater, with a diameter of 21 miles (34 kilometers), shows evidence of landslides from its crater rim. Smooth material and a central ridge stand out on its floor.
«Read the rest of this article»
Written by Molly Porter
NASA's Marshall Space Flight Center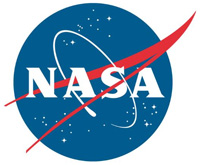 Huntsville, AL – For millennia, people on Earth have watched comets in the sky. Many ancient cultures saw comets as the harbingers of doom, but today scientists know that comets are really frozen balls of dust, gas, and rock and may have been responsible for delivering water to planets like Earth billions of years ago.
While comets are inherently interesting, they can also provide information about other aspects of our Solar System. More specifically, comets can be used as laboratories to study the behavior of the stream of particles flowing away from the Sun, known as the solar wind.
Recently, astronomers announced the results of a study using data collected with NASA's Chandra X-ray Observatory of two comets — C/2012 S1 (also known as "Comet ISON") and C/2011 S4 ("Comet PanSTARRS").
«Read the rest of this article»
Written by David Vergun
Defense Media Activity – Army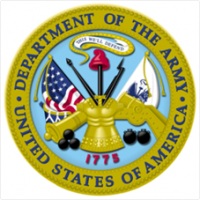 Washington, D.C. – Obesity and overweight metrics, along with health indicators like tobacco use, injuries, substance abuse and the Performance Triad were among the topics at a conference last week discussing the inaugural "Health of the Force" report.
The HOF report, released at the end of 2015, provides Army leaders, including installation commanders, a starting point regarding where best to invest resources to help Soldiers lead healthier lives, and consequently, improve combat readiness, said Col. Deydre Teyhen, assistant deputy chief of staff, Army Public Health Center.
That report, she said during a media roundtable conducted from the Office of the Army Surgeon General in Falls Church, Virginia, March 16th, is similar to, but much more comprehensive than "The State of Obesity: Better Policies for a Healthier America" report, issued by the non-profit Robert Wood Johnson Foundation in 2014.
«Read the rest of this article»
NASA Headquarters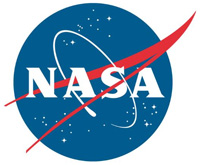 Washington, D.C. – Scientists on NASA's New Horizons mission team are learning more about the structure and behavior of Pluto's complex atmosphere by discovering new attributes of its extensive haze layers. The hazes were first discovered by New Horizons in July, as the spacecraft swept past Pluto and made its historic first exploration of the mysterious world.
Mission scientists have discovered that the layers of haze in Pluto's nitrogen atmosphere vary in brightness depending on illumination and viewpoint, yet the haze itself maintains its overall vertical structure.
«Read the rest of this article»