Topic: washington d.c.
NASA Headquarters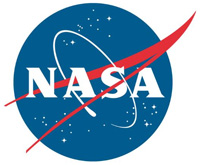 Washington, D.C. – The universe is a big place. NASA's Hubble Space Telescope's views burrow deep into space and time, but cover an area a fraction the angular size of the full Moon. The challenge is that these "core samples" of the sky may not fully represent the universe at large.
This dilemma for cosmologists is called cosmic variance. By expanding the survey area, such uncertainties in the structure of the universe can be reduced.
«Read the rest of this article»
Austin Peay State University

Clarksville, TN – On Friday, September 14th, 2018 Tennessee Governor Bill Haslam, who will leave office when his term ends later this fall, visited Austin Peay State University, and he asked the school's Board of Trustees what he should tell his successor about the University. Don Jenkins, a trustee, immediately mentioned Austin Peay's military focus.
"This is a very military-friendly town, but it's an incredibly military-friendly college," he said.
«Read the rest of this article»
NASA's Jet Propulsion Laboratory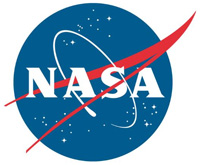 Pasadena, CA – During NASA's Cassini mission's final distant encounter with Saturn's giant moon Titan, the spacecraft captured the enigmatic moon's north polar landscape of lakes and seas, which are filled with liquid methane and ethane.
They were captured on September 11th, 2017. Four days later, Cassini was deliberately plunged into the atmosphere of Saturn.
Punga Mare (240 miles, or 390 kilometers, across) is seen just above the center of the mosaic, with Ligeia Mare (300 miles, or 500 kilometers, wide) below center and the vast Kraken Mare stretching off 730 miles (1,200 kilometers) to the left of the mosaic.
«Read the rest of this article»
NASA's Jet Propulsion Laboratory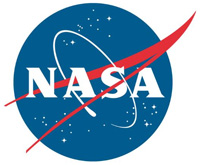 Pasadena, CA – The Gravity Recovery and Climate Experiment Follow-On (GRACE-FO) mission team plans to switch to a backup system in the Microwave Instrument (MWI) on one of the twin spacecraft this month. Following the switch-over, GRACE-FO is expected to quickly resume science data collection.
A month after launching this past May, GRACE-FO produced its first preliminary gravity field map. The mission has not acquired science data since mid-July due to an anomaly with a component of the Microwave Instrument on one of the GRACE-FO spacecraft. The mission team is completing its investigation into the cause of the anomaly.
«Read the rest of this article»
AAA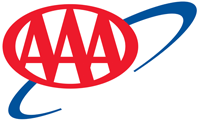 Washington, D.C. – AAA forecasts that the national gas price average will drop to $2.70 this fall and has the potential to drop even more. That is 14-cents less a gallon compared to today's price and more than a quarter cheaper than this year's recorded high of $2.97 set in May.
"Cheaper-to-produce gasoline and relatively stable crude oil prices in August, combined with an anticipated drop in consumer gasoline demand post-Labor Day, means consumers will see savings when they fill-up at the pump this fall," said Jeanette Casselano, AAA spokesperson.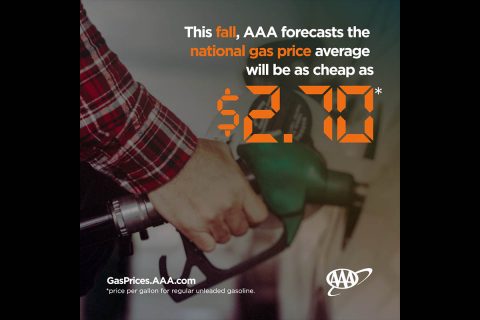 «Read the rest of this article»
Visit Clarksville

Clarksville, TN – Clarksville Tennessee is a community that appreciates veterans. The city borders the Fort Campbell Army Post, so appreciating military service is simply the way of life for both residents and businesses.
Beyond the ingrained respect that happens daily, this community publicly shows its support annually–in a big way–with a five-day Welcome Home Veterans Celebration.
«Read the rest of this article»
NASA Headquarters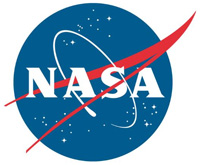 Washington, D.C. – NASA's Commercial Crew Program and SpaceX are finalizing plans for launch day operations as they prepare for the company's first flight test with astronauts on board. The teams are working toward a crew test flight to the International Space Station, known as Demo-2, with NASA astronauts Bob Behnken and Doug Hurley in April 2019.
In preparation for this test flight, SpaceX and NASA will continue to complete and review the important analyses and tests leading to launch.
«Read the rest of this article»
NASA's Jet Propulsion Laboratory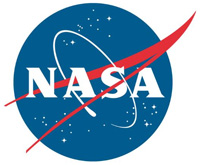 Pasadena, CA – A planet-encircling dust storm on Mars, which was first detected May 30th, 2018 and halted operations for the Opportunity rover, continues to abate.
With clearing skies over Opportunity's resting spot in Mars' Perseverance Valley, engineers at NASA's Jet Propulsion Laboratory in Pasadena, California, believe the nearly 15-year-old, solar-powered rover will soon receive enough sunlight to automatically initiate recovery procedures — if the rover is able to do so. To prepare, the Opportunity mission team has developed a two-step plan to provide the highest probability of successfully communicating with the rover and bringing it back online.
«Read the rest of this article»
NASA Headquarters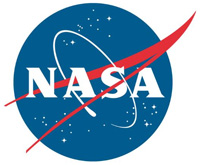 Washington, D.C. – NASA's New Horizons spacecraft has made its first detection of its next flyby target, the Kuiper Belt object nicknamed Ultima Thule, more than four months ahead of its New Year's 2019 close encounter.
Mission team members were thrilled – if not a little surprised – that New Horizons' telescopic Long Range Reconnaissance Imager (LORRI) was able to see the small, dim object while still more than 100 million miles away, and against a dense background of stars. Taken August 16th, 2018 and transmitted home through NASA's Deep Space Network over the following days, the set of 48 images marked the team's first attempt to find Ultima with the spacecraft's own cameras.
«Read the rest of this article»
NASA's Jet Propulsion Laboratory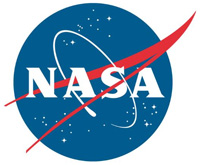 Pasadena, CA – Ambitious climbers, forget Mt. Everest. Dream about Mars.
The Red Planet has some of the tallest mountains in the solar system. They include Olympus Mons, a volcano nearly three times the height of Everest. It borders a region called the Tharsis plateau, where three equally awe-inspiring volcanoes dominate the landscape.
But what geologic processes created these features on the Martian surface? Scientists have long wondered — and may soon know more.
«Read the rest of this article»