Topic: washington d.c.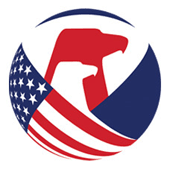 Washington, D.C. – U.S. Consumer Product Safety Commission (CPSC) reports Microsoft is recalling AC power cords for it's Surface Pro Devices. This recall involves AC power cords sold with Microsoft Surface Pro, Surface Pro 2 and Surface Pro 3 computers before March 15th, 2015.
Surface Pro and Surface Pro 2 devices have a black case with the product name on the back of the device toward the bottom. Surface Pro 3 computers have a silver case with "Windows 8 Pro" on the back of the device under the kickstand.
«Read the rest of this article»
Written by Elizabeth Landau
NASA's Jet Propulsion Laboratory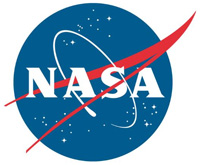 Pasadena, CA – A colorful new animation shows a simulated flight over the surface of dwarf planet Ceres, based on images from NASA's Dawn spacecraft.
The movie shows Ceres in enhanced color, which helps to highlight subtle differences in the appearance of surface materials. Scientists believe areas with shades of blue contain younger, fresher material, including flows, pits and cracks.
«Read the rest of this article»
Tennessee State Representative Curtis Johnson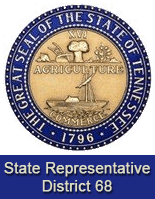 Nashville, TN – Tennessee Governor Bill Haslam delivered his annual State of the State Address to a joint convention of the legislature this week, unveiling his budget for the 2016-2017 fiscal year. Haslam addressed multiple issues during the State of the State, the most prominent of which include job recruitment and workforce development, a continued push to make government more efficient and effective, and major investments in both K-12 and higher education.
Among the key points in the Governor's speech was a focus on a balanced budget, low taxes, fiscal responsibility, and the proposal of 261 million in new dollars for Tennessee public education, including $104.6 million for teacher salaries — the largest investment in K-12 education without a tax increase in state history.
«Read the rest of this article»
Written by Susanna Nickell
Tennessee Titans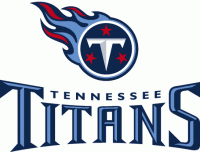 Nashville, TN – The Tennessee Titans have announced that they will sponsor and host this year's Middle Tennessee regional spelling bee.
The 2016 Tennessee Titans Regional Spelling Bee will take place Saturday, March 12th at Nissan Stadium. The champion will advance to represent Middle Tennessee in the 2016 Scripps National Spelling Bee in Washington, D.C.
«Read the rest of this article»
Written by Elizabeth Landau
NASA's Jet Propulsion Laboratory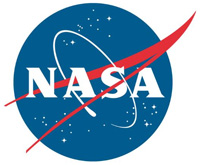 Pasadena, CA – The first flight of NASA's new rocket, the Space Launch System (SLS), will carry 13 low-cost CubeSats to test innovative ideas along with an uncrewed Orion spacecraft in 2018. Six of these CubeSat missions have contributions from NASA's Jet Propulsion Laboratory, Pasadena, California.
These small satellite secondary payloads will carry science and technology investigations to help pave the way for future human exploration in deep space, including the Journey to Mars. SLS' first flight, referred to as Exploration Mission-1 (EM-1), provides the rare opportunity for these small experiments to reach deep space destinations, as most launch opportunities for CubeSats are limited to low-Earth orbit.
«Read the rest of this article»
Written by Dwayne Brown / Laurie Cantillo
NASA Headquarters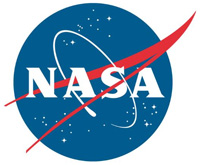 Washington, D.C. – A small asteroid that two years ago flew past Earth at a comfortable distance of about 1.3 million miles (2 million kilometers) will safely fly by our planet again in a few weeks, though this time it may be much closer.
During the upcoming March 5th flyby, asteroid 2013 TX68 could fly past Earth as far out as 9 million miles (14 million kilometers) or as close as 11,000 miles (17,000 kilometers). The variation in possible closest approach distances is due to the wide range of possible trajectories for this object, since it was tracked for only a short time after discovery.
«Read the rest of this article»
Written by Preston Dyches
NASA's Jet Propulsion Laboratory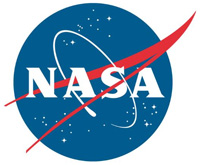 Pasadena, CA – It seems intuitive that an opaque material should contain more stuff than a more translucent substance. For example, muddier water has more suspended particles of dirt in it than clearer water. Likewise, you might think that, in the rings of Saturn, more opaque areas contain a greater concentration of material than places where the rings seem more transparent.
But this intuition does not always apply, according to a recent study of the rings using data from NASA's Cassini mission. In their analysis, scientists found surprisingly little correlation between how dense a ring might appear to be — in terms of its opacity and reflectiveness — and the amount of material it contains.
«Read the rest of this article»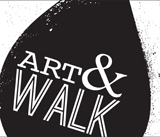 Clarksville, TN – Clarksville's First Thursday Art Walk is produced by the Downtown Clarksville Association and is a free, self-guided tour spanning a 5-block radius that combines visual art, live music, engaging events and more in the heart of Downtown Clarksville.
With 10+ venues, bars and businesses participating each month, the First Thursday Art Walk in Clarksville is the ultimate opportunity to savor and support local creative talent.
«Read the rest of this article»
Written by Preston Dyches
NASA's Jet Propulsion Laboratory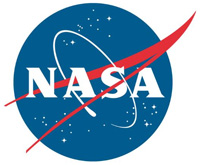 Pasadena, CA – NASA's Cassini mission is entering its next chapter with an orbital choreography meant to tilt the spacecraft's orbit out of Saturn's ringplane.
The second of five large propulsive maneuvers in this campaign took place on Saturday, January 23rd. Each maneuver in the series sets up a subsequent gravity-assist flyby of Saturn's massive moon Titan, which reshapes the spacecraft's orbit, sending it to increasingly higher inclination with respect to Saturn's equator.
«Read the rest of this article»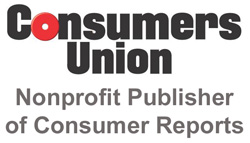 Washington, D.C. – Consumers Union, the policy and advocacy division of Consumer Reports, praised a group of Senators today for introducing a package of bills that will help make college more affordable and assist those struggling to pay off their education debt.
The bills aim to ensure Pell grants cover more of the cost of higher education, enable Americans to refinance their loans at lower rates, and create a path for more students to afford community college without going into debt.
«Read the rest of this article»