Topic: washington d.c.
Written by Felicia Chou
NASA Headquarters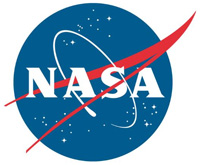 Washington, D.C. – NASA's Kepler mission has verified 1,284 new planets — the single largest finding of planets to date.
"This announcement more than doubles the number of confirmed planets from Kepler," said Ellen Stofan, chief scientist at NASA Headquarters in Washington. "This gives us hope that somewhere out there, around a star much like ours, we can eventually discover another Earth."
Analysis was performed on the Kepler space telescope's July 2015 planet candidate catalog, which identified 4,302 potential planets. For 1,284 of the candidates, the probability of being a planet is greater than 99 percent – the minimum required to earn the status of "planet."
«Read the rest of this article»
Written by Ellen Gray
NASA's Earth Science News Team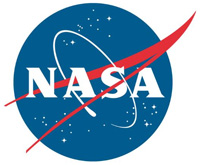 Washington, D.C. – A new NASA analysis of 30-years of satellite data suggests that a previously observed trend of high altitude clouds in the mid-latitudes shifting toward the poles is caused primarily by the expansion of the tropics.
Clouds are among the most important mediators of heat reaching Earth's surface. Where clouds are absent, darker surfaces like the ocean or vegetated land absorb heat, but where clouds occur their white tops reflect incoming sunlight away, which can cause a cooling effect on Earth's surface.
«Read the rest of this article»
NASA Headquarters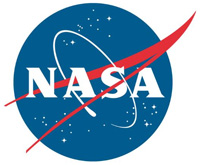 Washington, D.C. – NASA's MESSENGER mission has unveiled the first global digital elevation model (DEM) of Mercury, revealing in stunning detail the topography across the entire innermost planet and paving the way for scientists to fully characterize Mercury's geologic history.
The global topographic model is among three new products from the Planetary Data System (PDS), a NASA-funded organization that archives and distributes all of NASA's planetary mission data to the public.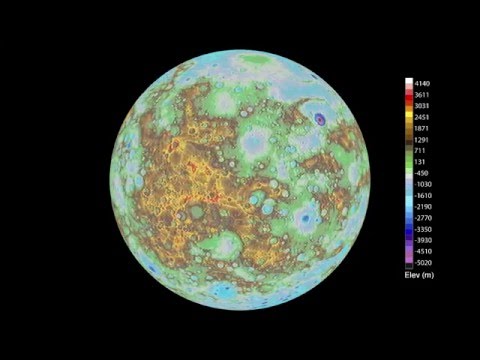 «Read the rest of this article»
Congressman Marsha Blackburn
7th District of Tennessee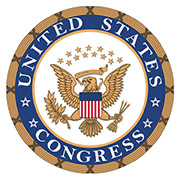 Washington, D.C. – U.S. Representatives Marsha Blackburn (R-TN) and Paul D. Tonko (D-NY) introduced the Better Online Ticket Sales (BOTS) Act of 2016.
This legislation would make the use of computer hacking software (BOTS) to circumvent security measures employed by ticketing sites an "unfair and deceptive practice" under the Federal Trade Commission Act, and a crime under Title 18 of the U.S. Code.
It would also create a private right of action whereby parties harmed by bots can sue in federal court to recover damages.
«Read the rest of this article»
Written by Preston Dyches
NASA's Jet Propulsion Laboratory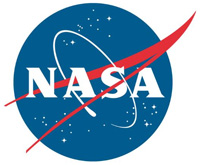 Pasadena, CA – During a recent stargazing session, NASA's Cassini spacecraft watched a bright star pass behind the plume of gas and dust that spews from Saturn's icy moon Enceladus. At first, the data from that observation had scientists scratching their heads. What they saw didn't fit their predictions.
The observation has led to a surprising new clue about the remarkable geologic activity on Enceladus: It appears that at least some of the narrow jets that erupt from the moon's surface blast with increased fury when the moon is farther from Saturn in its orbit.
«Read the rest of this article»
Written by Felicia Chou
NASA Headquarters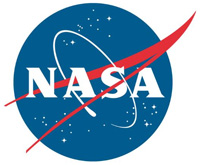 Washington, D.C. – NASA will host a news teleconference at 10:00am PDT (12:00pm CDT) Tuesday, May 10th to announce the latest discoveries made by its planet-hunting mission, the Kepler Space Telescope.
When Kepler was launched in March 2009, scientists did not know how common planets were outside our solar system. Thanks to Kepler's treasure trove of discoveries, astronomers now believe there may be at least one planet orbiting every star in the sky.
«Read the rest of this article»
NASA Headquarters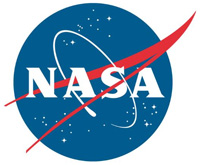 Washington, D.C. – Pluto behaves less like a comet than expected and somewhat more like a planet like Mars or Venus in the way it interacts with the solar wind, a continuous stream of charged particles from the sun.
This is according to the first analysis of Pluto's interaction with the solar wind, funded by NASA's New Horizons mission and published today in the Journal of Geophysical Research – Space Physics by the American Geophysical Union (AGU).
«Read the rest of this article»
Written by Guy Webster
NASA's Jet Propulsion Laboratory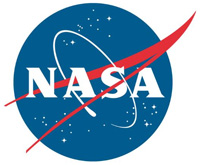 Pasadena, CA – Volcanoes erupted beneath an ice sheet on Mars billions of years ago, far from any ice sheet on the Red Planet today, new evidence from NASA's Mars Reconnaissance Orbiter suggests.
The research about these volcanoes helps show there was extensive ice on ancient Mars. It also adds information about an environment combining heat and moisture, which could have provided favorable conditions for microbial life.
Sheridan Ackiss of Purdue University, West Lafayette, Indiana, and collaborators used the orbiter's mineral-mapping spectrometer to investigate surface composition in an oddly textured region of southern Mars called "Sisyphi Montes."
«Read the rest of this article»
NASA's Johnson Space Center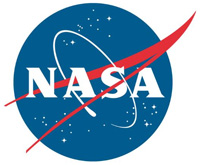 Houston, TX – Astronomers using the TRAPPIST telescope at ESO's La Silla Observatory have discovered three planets with sizes and temperatures similar to those of Venus and Earth, orbiting an ultra-cool dwarf star just 40 light-years from Earth.
Michaël Gillon of the University of Liège in Belgium, leading a team of astronomers including Susan M. Lederer of NASA Johnson Space Center, have used the TRAPPIST telescope to observe the star 2MASS J23062928-0502285, now also known as TRAPPIST-1.
They found that this dim and cool star faded slightly at regular intervals, indicating that several objects were passing between the star and the Earth.
«Read the rest of this article»
Written by Bill Steigerwald
NASA's Goddard Space Flight Center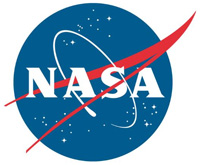 Greenbelt, MD – A powerful combination of observations and computer simulations is giving new clues to how the moon got its mysterious "tattoos" — swirling patterns of light and dark found at over a hundred locations across the lunar surface.
"These patterns, called 'lunar swirls,' appear almost painted on the surface of the moon," said John Keller of NASA's Goddard Space Flight Center in Greenbelt, Maryland. "They are unique; we've only seen these features on the moon, and their origin has remained a mystery since their discovery." Keller is project scientist for NASA's Lunar Reconnaissance Orbiter (LRO) mission, which made the observations.
«Read the rest of this article»