Topic: washington d.c.

Clarksville, TN – The night sky is darker, the stars brighter, in Mount Pleasant, Tennessee. The rural town sits about an hour south of Nashville, where the heavens are dimmed by excessive light pollution, and as a girl, Deborah Gulledge became curious about the brilliant stars above her home.
"I was always interested in astronomy," she said recently.
«Read the rest of this article»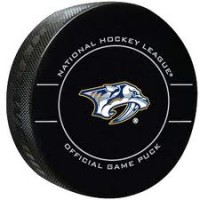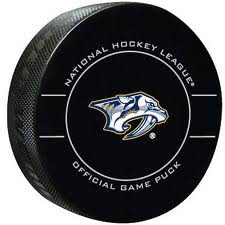 Clarksville, TN – The Nashville Predators set several franchise records tonight with a 4-3 win over the Washington Capitals.
First, they clinched the Central Division and the regular-season Western Conference titles, their first in franchise history.
Nashville also scored their 52nd victory of the season which breaks the old mark of 51 wins back in the 2006-2007 season.
The win, combined with a Boston Bruin loss, clinched the Presidents Trophy for the NHL team with the best record. With one game remaining, Nashville has 115 points.
«Read the rest of this article»
NASA Marshall Space Flight Center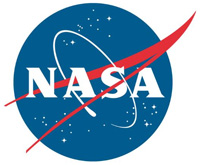 Huntsville, AL – This winter has brought many intense and powerful storms, with cold fronts sweeping across much of the United States. On a much grander scale, astronomers have discovered enormous "weather systems" that are millions of light years in extent and older than the Solar System.
The researchers used NASA's Chandra X-ray Observatory to study a cold front located in the Perseus galaxy cluster that extends for about two million light years, or about 10 billion billion miles.
Galaxy clusters are the largest and most massive objects in the Universe that are held together by gravity. In between the hundreds or even thousands of galaxies in a cluster, there are vast reservoirs of super-heated gas that glow brightly in X-ray light.
«Read the rest of this article»
Written by J.D. Harrington
NASA Headquarters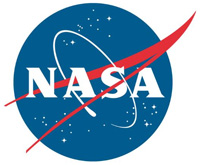 Washington, D.C. – NASA has taken another step toward re-introducing supersonic flight with the award Tuesday of a contract for the design, building and testing of a supersonic aircraft that reduces a sonic boom to a gentle thump.
Lockheed Martin Aeronautics Company of Palmdale, California, was selected for the Low-Boom Flight Demonstration contract, a cost-plus-incentive-fee contract valued at $247.5 million. Work under the contract began April 2nd and runs through December 31st, 2021.
«Read the rest of this article»
NASA Headquarters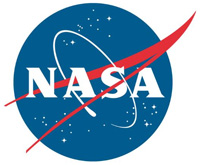 Washington, D.C. – NASA is investing in technology concepts that include meteoroid impact detection, space telescope swarms and small orbital debris mapping technologies that may one day be used for future space exploration missions. Five of the concepts are from NASA's Jet Propulsion Laboratory, Pasadena, California.
The agency is investing in 25 early-stage technology proposals that have the potential to transform future human and robotic exploration missions, introduce new exploration capabilities, and significantly improve current approaches to building and operating aerospace systems.
«Read the rest of this article»
NASA Headquarters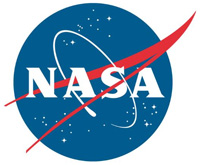 Washington, D.C. – NASA's Transiting Exoplanet Survey Satellite (TESS) is undergoing final preparations in Florida for its April 16th launch to find undiscovered worlds around nearby stars, providing targets where future studies will assess their capacity to harbor life.
"One of the biggest questions in exoplanet exploration is: If an astronomer finds a planet in a star's habitable zone, will it be interesting from a biologist's point of view?" said George Ricker, TESS principal investigator at the Massachusetts Institute of Technology (MIT) Kavli Institute for Astrophysics and Space Research in Cambridge, which is leading the mission. "We expect TESS will discover a number of planets whose atmospheric compositions, which hold potential clues to the presence of life, could be precisely measured by future observers."
«Read the rest of this article»
NASA's Jet Propulsion Laboratory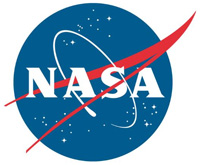 Pasadena, CA – Starting next year, scientists will get their first look deep below the surface of Mars.
That's when NASA will send the first robotic lander dedicated to exploring the planet's subsurface. InSight, which stands for Interior Exploration using Seismic Investigations, will study marsquakes to learn about the Martian crust, mantle and core.
Doing so could help answer a big question: how are planets born?
«Read the rest of this article»
Written by Patrick Lynch
NASA's Earth Science News Team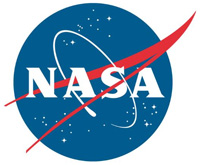 Washington, D.C. – In 2018, NASA will intensify its focus on one of the most critical but remote parts of our changing planet with the launch of two new satellite missions and an array of airborne campaigns.
The space agency is launching these missions at a time when decades of observations from the ground, air, and space have revealed signs of change in Earth's ice sheets, sea ice, glaciers, snow cover and permafrost. Collectively, scientists call these frozen regions of our planet the "cryosphere."
«Read the rest of this article»
Written by Maria-José Viñas
​NASA's Earth Science News Team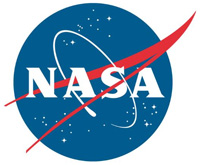 Washington, D.C. – Sea ice in the Arctic grew to its annual maximum extent last week, and joined 2015, 2016 and 2017 as the four lowest maximum extents on record, according to scientists at the NASA-supported National Snow and Ice Data Center (NSIDC) and NASA.
On March 17th, the Arctic sea ice cover peaked at 5.59 million square miles (14.48 million square kilometers), making it the second lowest maximum on record, at about 23,200 square miles (60,000 square kilometers) larger than the record low maximum reached on March 7th, 2017.
«Read the rest of this article»
NASA Headquarters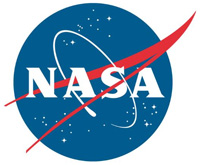 Washington, D.C. – Three crew members, including NASA astronauts Drew Feustel and Ricky Arnold, are on their way to the International Space Station after launching from the Baikonur Cosmodrome in Kazakhstan at 12:44pm CDT Wednesday (11:44pm Baikonur time).
The Soyuz spacecraft carrying Feustal, Arnold and Oleg Artemyev of the Russian space agency Roscosmos is scheduled to dock to the space station's Rassvet module at 3:41pm Friday, March 23rd. Coverage of docking will begin at 3:00pm on NASA Television and the agency's website, followed at 5:00pm by coverage of the opening of hatches between the spacecraft and station.
«Read the rest of this article»