Topic: washington d.c.

Washington, D.C. – Existing-home sales ascended in October for the second straight month and eclipsed June's cyclical sales peak to become the highest annualized pace in nearly a decade, according to the National Association of Realtors®.
All major regions saw monthly and annual sales increases in October.
«Read the rest of this article»
Written by Preston Dyches
NASA's Jet Propulsion Laboratory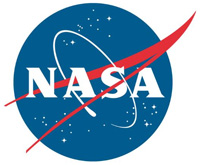 Pasadena, CA – A thrilling ride is about to begin for NASA's Cassini spacecraft. Engineers have been pumping up the spacecraft's orbit around Saturn this year to increase its tilt with respect to the planet's equator and rings. And on November 30th, following a gravitational nudge from Saturn's moon Titan, Cassini will enter the first phase of the mission's dramatic endgame.
Launched in 1997, Cassini has been touring the Saturn system since arriving there in 2004 for an up-close study of the planet, its rings and moons. During its journey, Cassini has made numerous dramatic discoveries, including a global ocean within Enceladus and liquid methane seas on Titan.
«Read the rest of this article»
Written by Dwayne Brown / Laurie Cantillo
NASA Headquarters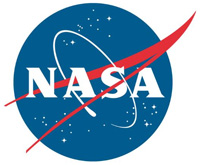 Washington, D.C. – Frozen beneath a region of cracked and pitted plains on Mars lies about as much water as what's in Lake Superior, largest of the Great Lakes, researchers using NASA's Mars Reconnaissance Orbiter have determined.
Scientists examined part of Mars' Utopia Planitia region, in the mid-northern latitudes, with the orbiter's ground-penetrating Shallow Radar (SHARAD) instrument.
Analyses of data from more than 600 overhead passes with the onboard radar instrument reveal a deposit more extensive in area than the state of New Mexico.
«Read the rest of this article»
Written by Molly Porter
NASA's Marshall Space Flight Center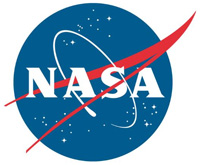 Huntsville, AL – A snapshot of the stellar life cycle has been captured in a new portrait from NASA's Chandra X-ray Observatory and the Smithsonian's Submillimeter Array (SMA).
A cloud that is giving birth to stars has been observed to reflect X-rays from Cygnus X-3, a source of X-rays produced by a system where a massive star is slowly being eaten by its companion black hole or neutron star. This discovery provides a new way to study how stars form.
«Read the rest of this article»
Written by Sean Potter
NASA Headquarters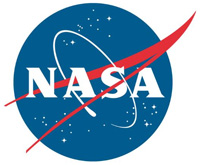 Washington, D.C. – NASA successfully launched for the National Oceanic and Atmospheric Administration (NOAA) the first in a series of highly advanced geostationary weather satellites Saturday from Cape Canaveral Air Force Station in Florida.
NOAA's Geostationary Operational Environmental Satellite-R (GOES-R) lifted off at 5:42pm CST on its way to boost the nation's weather observation capabilities, leading to more accurate and timely forecasts, watches and warnings.
«Read the rest of this article»
Written by Elizabeth Landau
NASA's Jet Propulsion Laboratory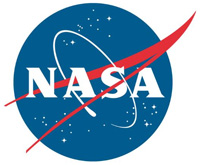 Pasadena, CA – The brightest area on Ceres stands out amid shadowy, cratered terrain in a dramatic new view from NASA's Dawn spacecraft, taken as it looked off to the side of the dwarf planet.
Dawn snapped this image on October 16th, from its fifth science orbit, in which the angle of the sun was different from that in previous orbits. Dawn was about 920 miles (1,480 kilometers) above Ceres when this image was taken — an altitude the spacecraft had reached in early October.
«Read the rest of this article»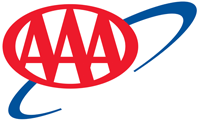 Tampa, FL – Pump prices have fallen for 10 consecutive days, reaching today's national average price of $2.17 per gallon. Drivers are benefiting from the price of retail gasoline with today's average five cents less per gallon than one week ago and eight cents less than one month ago.
The abundance of crude oil in the global market is contributing to lower prices, and as a result, retail averages are the same price as compared to one year ago.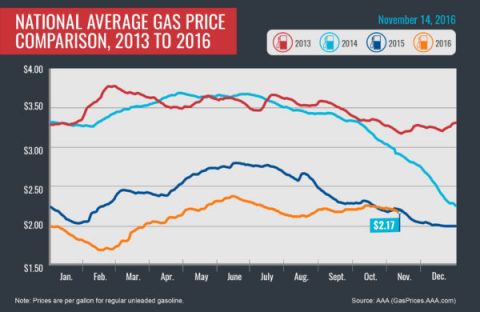 «Read the rest of this article»
NASA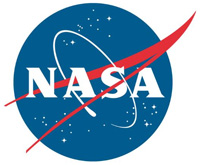 Washington, D.C. – A newly discovered "great valley" in the southern hemisphere of Mercury provides more evidence that the small planet closest to the sun is shrinking.
Scientists used stereo images from NASA's MESSENGER spacecraft to create a high-resolution topo map that revealed the broad valley — more than 620 miles (1,000 kilometers) long — extending into the Rembrandt basin, one of the largest and youngest impact basins on Mercury. About 250 miles (400 kilometers) wide and 2 miles (3 kilometers) deep, Mercury's great valley is smaller than Mars' Valles Marineris, but larger than North America's Grand Canyon and wider and deeper than the Great Rift Valley in East Africa.
«Read the rest of this article»
Written by Maria-José Viñas
NASA's Earth Science News Team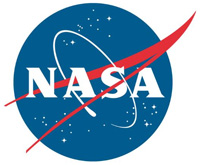 Washington, D.C. – A large cyclone that crossed the Arctic in December 2015 brought so much heat and humidity to this otherwise frigid and dry environment that it thinned and shrunk the sea ice cover during a time of the year when the ice should have been growing thicker and stronger, a NASA study found.
The cyclone formed on December 28th, 2015, in the middle of the North Atlantic, and traveled to the United Kingdom and Iceland before entering the Arctic on December 30th, lingering in the area for several days.
«Read the rest of this article»
Written by Alan Buis
NASA's Jet Propulsion Laboratory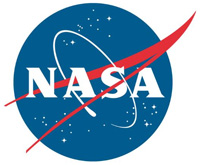 Pasadena, CA – Construction is now complete on the first of the two satellites for NASA's Gravity Recovery and Climate Experiment Follow-On (GRACE-FO) mission, planned for launch in the December 2017/January 2018 timeframe.
The satellite, built by Airbus Defence and Space at its manufacturing facility in Friedrichshafen, Germany, will spend the next several months undergoing testing at the IABG test center in Ottobrunn, near Munich. The second GRACE-FO satellite will be ready for testing in the near future.
«Read the rest of this article»