Topic: washington d.c.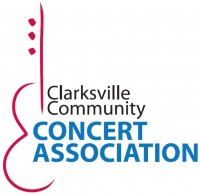 Clarksville, TN – The celebrated Dallas Brass will present its American Tableau concert in Clarksville this Tuesday, January 20th at 7:30pm in the George and Sharon Mabry Concert Hall on the campus of Austin Peay State University in the Music/Mass Communication building at Eighth and Marion Streets."
A Dallas Brass concert is intended for the entire family. Our ideal audience has a range in ages from five to 95. Our goal is to entertain and enrich by playing great music, while showing our audience how much we enjoy what we do." says Michael Levine, artistic director and founder. This is part of the Clarksville Community Concert Association series.
«Read the rest of this article»
Written by DC Agle
NASA's Jet Propulsion Laboratory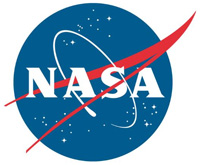 Pasadena, CA – An asteroid, designated 2004 BL86, will safely pass about three times the distance of Earth to the moon on January 26th. From its reflected brightness, astronomers estimate that the asteroid is about a third of a mile (0.5 kilometers) in size.
The flyby of 2004 BL86 will be the closest by any known space rock this large until asteroid 1999 AN10 flies past Earth in 2027.
At the time of its closest approach on January 26th, the asteroid will be approximately 745,000 miles (1.2 million kilometers) from Earth.
«Read the rest of this article»
Written by Alan Buis
NASA's Jet Propulsion Laboratory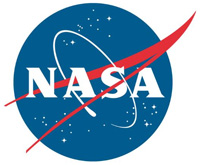 Pasadena, CA – A new NASA satellite that will peer into the topmost layer of Earth's soils to measure the hidden waters that influence our weather and climate is in final preparations for a January 29th dawn launch from California.
The Soil Moisture Active Passive (SMAP) mission will take the pulse of a key measure of our water planet: how freshwater cycles over Earth's land surfaces in the form of soil moisture.
The mission will produce the most accurate, highest-resolution global maps ever obtained from space of the moisture present in the top 2 inches (5 centimeters) of Earth's soils.
«Read the rest of this article»
Written by Guy Webster
NASA's Jet Propulsion Laboratory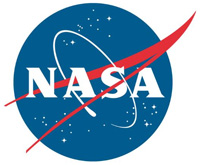 Pasadena, CA – After completing two drives this week, NASA's Mars Exploration Rover Opportunity has paused to photograph the panoramic vista from the highest point the rover has reached during its 40 months of exploring the western rim of Mars' Endeavour Crater.
The view is one of the grandest in Opportunity's Martian career of nearly 11 years and more than 25.8 miles (41.6 kilometers).
The rover has been having trouble with a section of its flash memory, the type of memory that can store data even when power is switched off.
«Read the rest of this article»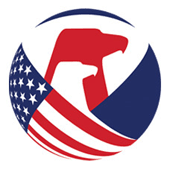 Washington, D.C. – The U.S. Consumer Product Safety Commission (CPSC) reports DD Brand Candles are being recalled by CoScentrix because the high flame on the candle can ignite the surface wax causing a possible fire hazard.
Consumers should stop using this product unless otherwise instructed. It is illegal to resell or attempt to resell a recalled consumer product.
«Read the rest of this article»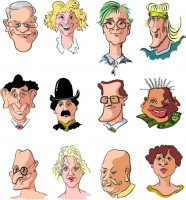 Clarksville, TN – Our culture has become fixated on what a person appears to be. Hundreds of books have been written on the subject; numerous television shows now describe this; scores of people now make their living by telling people what to wear. We believe that youth is the crowning age of life and everyone must work daily to present a youthful, attractive appearance.
Both women and men are advised on how to succeed in their professions by wearing certain types of clothing, using the latest age-defying make-up, choosing the right hair style, buying that certain briefcase that shows you to be executive material, and having every blemish—from body language to teeth—corrected to fit the ideal presentation. «Read the rest of this article»
Written by Francis Reddy
NASA's Goddard Space Flight Center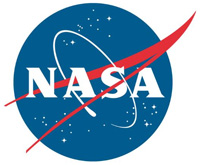 Greenbelt, MD – A NASA-sponsored website designed to crowdsource analysis of data from the agency's Wide-field Infrared Survey Explorer (WISE) mission has reached an impressive milestone.
In less than a year, citizen scientists using DiskDetective.org have logged 1 million classifications of potential debris disks and disks surrounding young stellar objects (YSO). This data will help provide a crucial set of targets for future planet-hunting missions.
«Read the rest of this article»
Written by Whitney Clavin
NASA's Jet Propulsion Laboratory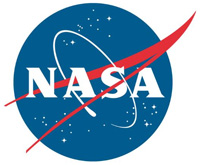 Pasadena, CA – How many stars like our sun host planets like our Earth? NASA's Kepler Space Telescope continuously monitored more than 150,000 stars beyond our solar system, and to date has offered scientists an assortment of more than 4,000 candidate planets for further study — the 1,000th of which was recently verified.
Using Kepler data, scientists reached this millenary milestone after validating that eight more candidates spotted by the planet-hunting telescope are, in fact, planets. The Kepler team also has added another 554 candidates to the roll of potential planets, six of which are near-Earth-size and orbit in the habitable zone of stars similar to our sun.
«Read the rest of this article»
Veteran Nashville Banking Executive Returns as EVP and COO

Clarksville, TN – First Advantage Bank announced that Christy Caudill has joined its leadership team as Executive Vice President and Chief Operations Officer. Caudill will oversee the bank's operations, including deposit operations, loan administration, retail, information technology systems and facilities.
Caudill worked at First Federal Savings Bank (now First Advantage Bank) from 2005 to 2010 in the IT and operations areas.
«Read the rest of this article»
Written by Felicia Chou
NASA Headquarters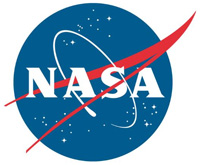 Washington, D.C. – Astronomers have observed the largest X-ray flare ever detected from the supermassive black hole at the center of the Milky Way galaxy. This event, detected by NASA's Chandra X-ray Observatory, raises questions about the behavior of this giant black hole and its surrounding environment.
The supermassive black hole at the center of our galaxy, called Sagittarius A*, or Sgr A*, is estimated to contain about 4.5 million times the mass of our sun.
«Read the rest of this article»