Topic: washington d.c.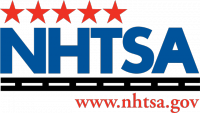 Washington, D.C. – Ford Motor Company (Ford) is recalling certain model year 2010-2013 Ford Taurus vehicles manufactured December 1st, 2009, to July 31st, 2010, and 2011-2013 Lincoln MKS vehicles manufactured June 1st, 2011, to October 31st, 2011.
In the affected vehicles, the interior door handle return spring may unseat, resulting in interior door handle that does not return to the fully stowed position after actuation.
«Read the rest of this article»
Washington, D.C. – The best way to get your tax refund is by direct deposit. Here are five good reasons to join the 84 million taxpayers who chose direct deposit last year.
You should deposit your refund directly into accounts in your own name, your spouse's name or both. Don't deposit it in accounts owned by others. Some banks require both spouses' names on the account to deposit a tax refund from a joint return. Check with your bank for their direct deposit requirements.
«Read the rest of this article»
NASA's Science Mission Directorate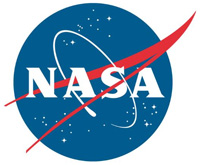 Washington, D.C. – Exactly 85 years after Clyde Tombaugh's historic discovery of Pluto, the NASA spacecraft set to encounter the icy dwarf planet this summer is providing its first views of the small moons orbiting Pluto.
The moons Nix and Hydra are visible in a series of images taken by the New Horizons spacecraft from January 27th-February 8th, at distances ranging from about 125 million to 115 million miles (201 million to 186 million kilometers). The long-exposure images offer New Horizons' best view yet of these two small moons circling Pluto which Tombaugh discovered at Lowell Observatory in Flagstaff, Arizona, on February 18th, 1930.
«Read the rest of this article»
Written by Elizabeth Landau
NASA's Jet Propulsion Laboratory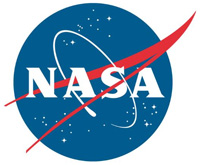 Pasadena, CA – Craters and mysterious bright spots are beginning to pop out in the latest images of Ceres from NASA's Dawn spacecraft. These images, taken February 12th at a distance of 52,000 miles (83,000 kilometers) from the dwarf planet, pose intriguing questions for the science team to explore as the spacecraft nears its destination.
"As we slowly approach the stage, our eyes transfixed on Ceres and her planetary dance, we find she has beguiled us but left us none the wiser," said Chris Russell, principal investigator of the Dawn mission, based at UCLA. "We expected to be surprised; we did not expect to be this puzzled."
«Read the rest of this article»
NASA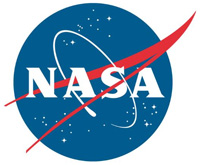 Washington, D.C. – This time-lapse "movie" of Pluto and its largest moon, Charon, was recently shot at record-setting distances with the Long-Range Reconnaissance Imager (LORRI) on NASA's New Horizons spacecraft. The movie was made over about a week, from January 25th-31st, 2015.
It was taken as part of the mission's second optical navigation ("OpNav") campaign to better refine the locations of Pluto and Charon in preparation for the spacecraft's close encounter with the small planet and its five moons on July 14th, 2015.
«Read the rest of this article»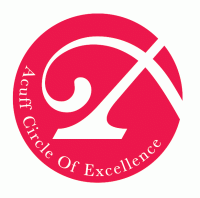 Clarksville, TN – Joe W. Giles, an Austin Peay State University alumnus and founder of the Tennessee Arts Academy, the nation's flagship professional development program for teachers of the arts, will be honored March 1st with the George Mabry Ovation Award.
The award is one of eight to be given by the Acuff Circle of Excellence in recognition of outstanding contributions in the arts to the Clarksville-Montgomery County community. The annual ceremony will be Sunday, March 1st, from 2:00pm-3:30pm at the Customs House Museum and Cultural Center. The public is invited to attend the ceremony and a reception that follows. «Read the rest of this article»
Written by Steve Cole
NASA Headquarters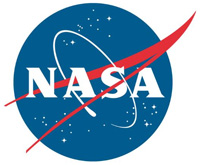 Washington, D.C. – Droughts in the U.S. Southwest and Central Plains during the last half of this century could be drier and longer than drought conditions seen in those regions in the last 1,000 years, according to a new NASA study.
The study, published Thursday in the journal Science Advances, is based on projections from several climate models, including one sponsored by NASA. The research found continued increases in human-produced greenhouse gas emissions drives up the risk of severe droughts in these regions.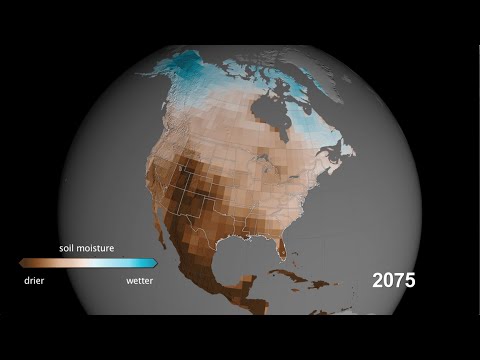 «Read the rest of this article»
Written by Elizabeth Landau
NASA's Jet Propulsion Laboratory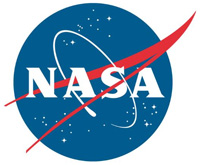 Pasadena, CA – Valentine's Day is special for NASA's Voyager mission. It was on February 14th, 1990, that the Voyager 1 spacecraft looked back at our solar system and snapped the first-ever pictures of the planets from its perch at that time beyond Neptune.
This "family portrait" captures Neptune, Uranus, Saturn, Jupiter, Earth and Venus from Voyager 1's unique vantage point. A few key members did not make it in: Mars had little sunlight, Mercury was too close to the sun, and dwarf planet Pluto turned out too dim.
«Read the rest of this article»
Written by Preston Dyches
NASA's Jet Propulsion Laboratory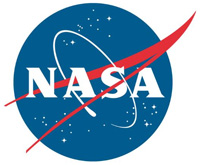 Pasadena, CA – During 10 years of discovery, NASA's Cassini spacecraft has pulled back the smoggy veil that obscures the surface of Titan, Saturn's largest moon.
Cassini's radar instrument has mapped almost half of the giant moon's surface; revealed vast, desert-like expanses of sand dunes; and plumbed the depths of expansive hydrocarbon seas. What could make that scientific bounty even more amazing? Well, what if the radar images could look even better?
Thanks to a recently developed technique for handling noise in Cassini's radar images, these views now have a whole new look.
«Read the rest of this article»
Written by Whitney Clavin
NASA's Jet Propulsion Laboratory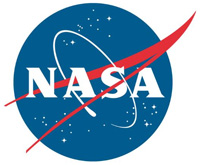 Pasadena, CA – Astronomers tinkering with ice and organics in the lab may have discovered why comets are encased in a hard, outer crust.
Using an icebox-like instrument nicknamed Himalaya, the researchers show that fluffy ice on the surface of a comet would crystalize and harden as the comet heads toward the sun and warms up. As the water-ice crystals form, becoming denser and more ordered, other molecules containing carbon would be expelled to the comet's surface. The result is a crunchy comet crust sprinkled with organic dust.
«Read the rest of this article»