Topic: Washington Post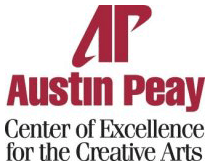 Clarksville, TN – Roy Blount Jr. is a hard man to classify. Is he a sports writer, an essayist or one of America's leading humorists?
The Washington Post called his first book, "About Three Bricks Shy…And the Load Filled Up," one of the 10 best sports books ever written.  Time magazine puts him "in the tradition of the great curmudgeons like H.L. Mencken and W.C. Fields."
«Read the rest of this article»
Recently, I saw a graphic on Facebook depicting certain states in the USA where there were more people on welfare than working in that state. A couple of days later, I read a post that a friend shared on Facebook, again, about welfare.
I was not surprised at the post, rather, reminded that sometimes it takes a couple nudges for us to see what we're really seeing. The post was from Mike Huckabee, a former preacher and presidential candidate. «Read the rest of this article»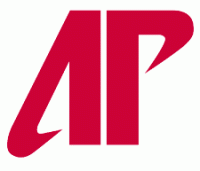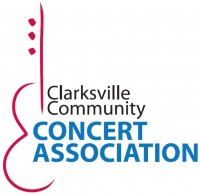 Clarksville, TN – The Clarksville Community Concert Association as part of their Community Concert Series in partnership with Austin Peay State University brought the Nashville Symphony Orchestra and Nashville Symphony Chorus to Clarksville to play the first concert in the soon to be re-dedicated concert Hall.
After the Nashville Symphony Orchestra and Chorus opened with George Mabry's newest composition "If Music Be the Food of Love," a small ceremony was held to rededicate the Austin Peay State University Music/Mass communication building concert hall in honor of Dr. George Mabry and his wife Sharon Mabry. The Mabry's have been members of the faculty at university since the 1970s and have made their mark on both the university and the community.
«Read the rest of this article»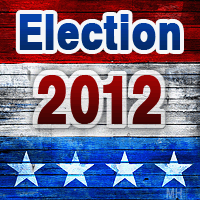 Nashville, TN – As evidence continues to pile up showing that Tennessee's virtual school experiment is failing students and wasting millions of tax dollars, voters are looking for a solution to fix this harmful mistake. Unfortunately, State Senate candidate Mark Green refuses to say whether he'd be part of the solution in repealing this harmful law.
"Mark Green has been dead silent on the legislature's multi-million dollar virtual schools mistake and that speaks volumes," said Chip Forrester, Chairman of the Tennessee Democratic Party. "It's apparent that voters can't trust Mark Green to stand up to his party bosses or the special interests to fix this wasteful blunder." «Read the rest of this article»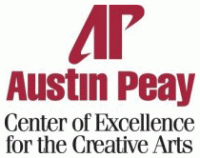 Clarksville, TN – In the summer of 2005, Juliet Eilperin jumped into the Atlantic Ocean and found herself surrounded by sharks. The sleek, fierce-looking creatures were hungry and looking for food.
Luckily, they ignored her, but what's most astounding about this incident is that Eilperin, a national environmental reporter for the Washington Post, jumped into the swarm on purpose. She was writing an article on the sharks for the newspaper and, like all great journalists, needed to see them first hand.
«Read the rest of this article»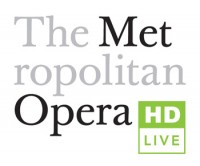 Clarksville, TN – The Metropolitan Opera's Emmy and Peabody award-winning series of live, high-definition performance transmissions returns to Great Escape theaters this fall.
The sixth season of The Met: Live in HD began with Donizetti's Anna Bolena on Saturday, October 15th, 2011 and will feature eleven live performances that run through May 2012.
All live events take place on Saturdays. Don't miss the chance to experience the excitement of the Metropolitan Opera, including interviews and behind-the-scenes features exclusive to the Live in HD series, all at your neighborhood movie theater!
«Read the rest of this article»

A noted sports psychologist and faculty member at Austin Peay State University now has the sixth national best-selling nonfiction book, according to The Washington Post.
Dr. Gregg Steinberg, an associate professor of health and human performance, is the author of "Full Throttle: 122 Strategies to Supercharge Your Performance at Work," which made the national newspaper's best-sellers list for the first time.
The book, released last summer, discusses how to build emotional toughness for business and life through entertaining and informative stories.
The Washington Post rankings published Jan. 24, 2010, reflect sales for the week ending Jan. 17, 2010. «Read the rest of this article»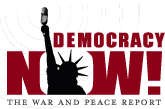 ST. PAUL, MN—Democracy Now! host Amy Goodman was unlawfully arrested in downtown St. Paul, Minnesota at approximately 5 p.m. local time on September 1st. Police violently manhandled Goodman, yanking her arm, as they arrested her. She had approached the police line to inquire about the status of two Democracy Now! producers who had been previously arrested.

Goodman is being charged with obstruction; while felony riot charges are pending against both of the producers. All three were violently manhandled by law enforcement officers.
«Read the rest of this article»