Topic: water
Written by Alan Buis
NASA's Jet Propulsion Laboratory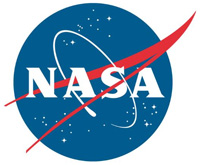 Pasadena, CA – About 60 percent of California is experiencing "exceptional drought," the U.S. Drought Monitor's most dire classification. The agency issued the same warning to Texas and the southeastern United States in 2012. California's last two winters have been among the driest since records began in 1879. Without enough water in the soil, seeds can't sprout roots, leaves can't perform photosynthesis, and agriculture can't be sustained.
Currently, there is no ground- or satellite-based global network monitoring soil moisture at a local level. Farmers, scientists and resource managers can place sensors in the ground, but these only provide spot measurements and are rare across some critical agricultural areas in Africa, Asia and Latin America.
«Read the rest of this article»
Written by DC Agle
NASA's Jet Propulsion Laboratory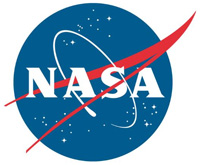 Pasadena, CA – A new image of comet 67P/Churyumov-Gerasimenko shows the diversity of surface structures on the comet's nucleus.
It was taken by the Rosetta spacecraft's OSIRIS narrow-angle camera on August 7th, 2014. At the time, the spacecraft was 65 miles (104 kilometers) away from the 2.5-mile-wide (4-kilometer) nucleus.
In the image, the comet's head (in the top half of the image) exhibits parallel linear features that resemble cliffs, and its neck displays scattered boulders on a relatively smooth, slumping surface.
«Read the rest of this article»
Written by Tony Phillips
Science at NASA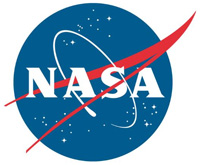 Washington, D.C. – Today, after a decade-long journey chasing its target, the European Space Agency's Rosetta probe, carrying three NASA instruments, became the first spacecraft to rendezvous with a comet, 67P/Churyumov-Gerasimenko.
"After 10 years, five months and four days travelling towards our destination, looping around the sun five times and clocking up 6.4 billion kilometers, we are delighted to announce finally we are here," said Jean-Jacques Dordain, ESA's director General.
«Read the rest of this article»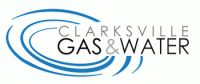 Clarksville, TN – Clarksville Gas and Water has turned off water service on Cynthia Drive from Dover Road to Inver Road to repair a water main leak. The work is anticipated to be finished by approximately 3:30 p.m.
The road will be open to traffic.
An exercise in homelessness.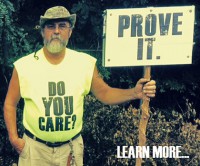 Clarksville, TN – I got off to a good start this morning: I woke up, wrote a bit, and then caught the bus to my street corner for the day (at Madison Street and Memorial Drive).
I just had a thought: when I was a kid, I spent a lot of time standing in the corner, and now I'm standing on the corner. Some things just make you go hmm.
Well, you'll be glad to know I didn't have to buy a flashlight because two sweet ladies each brought me one—one is bigger, so I can use it in my camp, and the other is smaller and will fit in my backpack.
«Read the rest of this article»
Written by Guy Webster
NASA's Jet Propulsion Laboratory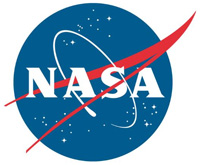 Pasadena, CA – Repeated high-resolution observations made by NASA's Mars Reconnaissance Orbiter (MRO) indicate the gullies on Mars' surface are primarily formed by the seasonal freezing of carbon dioxide, not liquid water.
The first reports of formative gullies on Mars in 2000 generated excitement and headlines because they suggested the presence of liquid water on the Red Planet, the eroding action of which forms gullies here on Earth.
«Read the rest of this article»
Written by Tony Phillips
Science at NASA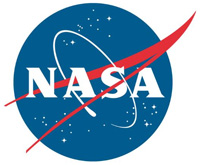 Washington, D.C. – Scientists analyzing data from NASA's Cassini mission have firm evidence of an ocean inside Saturn's largest moon, Titan, which might be as salty as the Earth's Dead Sea. The findings are published in this week's edition of the journal Icarus.
"This is an extremely salty ocean by Earth standards," said the paper's lead author, Giuseppe Mitri of the University of Nantes in France. "Knowing this may change the way we view this ocean as a possible abode for present-day life, but conditions might have been very different there in the past."
«Read the rest of this article»
Written by Guy Webster
NASA's Jet Propulsion Laboratory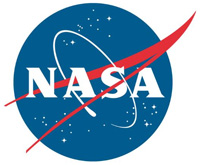 Pasadena, CA – NASA's Mars Curiosity rover will complete a Martian year — 687 Earth days — on June 24th, having accomplished the mission's main goal of determining whether Mars once offered environmental conditions favorable for microbial life.
One of Curiosity's first major findings after landing on the Red Planet in August 2012 was an ancient riverbed at its landing site. Nearby, at an area known as Yellowknife Bay, the mission met its main goal of determining whether the Martian Gale Crater ever was habitable for simple life forms.
«Read the rest of this article»
Written by Carol Rasmussen
NASA Earth Science News Team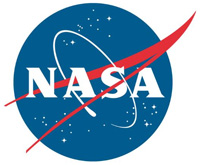 Pasadena, CA – If we had a second Earth, we could experiment with its atmosphere to see how increased levels of greenhouse gases would change it, without the risks that come with performing such an experiment. Since we don't, scientists use global climate models.
In the virtual Earths of the models, interlocking mathematical equations take the place of our planet's atmosphere, water, land and ice. Supercomputers do the math that keeps these virtual worlds turning — as many as 100 billion calculations for one modeled year in a typical experiment. Groups that project the future of our planet use input from about 30 such climate models, run by governments and organizations worldwide.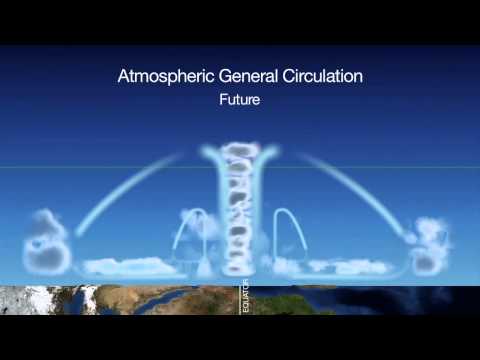 «Read the rest of this article»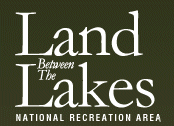 Golden Pond, Ky - Land Between The Lakes National Recreation Area invites the public to join them on a walking tour of the Pisgah Bay Project Area. The tour will begin at the North Welcome Station, rain or shine, at 8:00am on Thursday, May 22nd, 2014. Vehicles will caravan from there to tour areas where similar treatments have been implemented. Interested public are advised to wear walking shoes and bring their own snacks, water, tick repellant, and sunscreen.
«Read the rest of this article»