Topic: water

Nashville, TN – Memorial Day holiday weekend is regarded as the unofficial start to the summer boating season and the Tennessee Wildlife Resources Agency wants to emphasize the use of life jackets while boating in a safe and responsible manner.
Along with the use of life jackets, TWRA wants to stress the responsible use of alcohol while boating. It is important to consider the effects of drinking and driving whether on water or land. In a boat on the water, the effects of alcohol increase because of external stressors such as engine vibration, wave motion and glare from the sun.

«Read the rest of this article»
Written by Nancy Neal Jones
NASA's Goddard Space Flight Center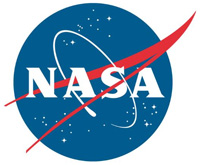 Greenbelt, MD – NASA's first spacecraft designed to return a piece of an asteroid to Earth arrived Friday, May 20th, at the agency's Kennedy Space Center in Florida, and has begun final preparations in advance of its September launch.
The Origins, Spectral Interpretation, Resource Identification, Security – Regolith Explorer (OSIRIS-REx) spacecraft will undergo final testing and fueling prior to being moved to its launch pad. The mission has a 34-day launch period beginning on September 8th.
After launch, the OSIRIS-REx spacecraft will travel to the near-Earth asteroid Bennu and retrieve at least 60 grams (2.1 ounces) of pristine surface material and return it to Earth for study.
«Read the rest of this article»
NASA's Johnson Space Center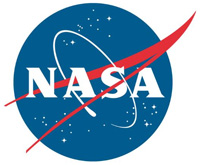 Houston, TX – Astronomers using the TRAPPIST telescope at ESO's La Silla Observatory have discovered three planets with sizes and temperatures similar to those of Venus and Earth, orbiting an ultra-cool dwarf star just 40 light-years from Earth.
Michaël Gillon of the University of Liège in Belgium, leading a team of astronomers including Susan M. Lederer of NASA Johnson Space Center, have used the TRAPPIST telescope to observe the star 2MASS J23062928-0502285, now also known as TRAPPIST-1.
They found that this dim and cool star faded slightly at regular intervals, indicating that several objects were passing between the star and the Earth.
«Read the rest of this article»
Written by Whitney Clavin
NASA's Jet Propulsion Laboratory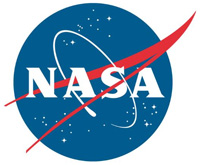 Pasadena, CA – We humans might not be the only ones to ponder our place in the universe. If intelligent aliens do roam the cosmos, they too might ask a question that has gripped humans for centuries: Are we alone?
These aliens might even have giant space telescopes dedicated to studying distant planets and searching for life. Should one of those telescopes capture an image of our blue marble of a planet, evidence of forests and plentiful creatures would jump out as simple chemicals: oxygen, ozone, water and methane.
«Read the rest of this article»
Written by Whitney Clavin
NASA's Jet Propulsion Laboratory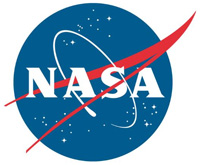 Pasadena, CA – Scientists are getting closer to finding worlds that resemble our own "blue marble" of a planet. NASA's Kepler mission alone has confirmed more than 1,000 planets outside our solar system — a handful of which are a bit bigger than Earth and orbit in the habitable zones of their stars, where liquid water might exist.
Some astronomers think the discovery of Earth's true analogs may be around the corner. What are the next steps to search for life on these potentially habitable worlds?
«Read the rest of this article»
Written by Molly Porter
NASA's Marshall Space Flight Center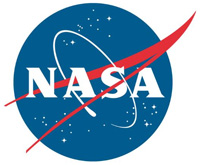 Huntsville, AL – For millennia, people on Earth have watched comets in the sky. Many ancient cultures saw comets as the harbingers of doom, but today scientists know that comets are really frozen balls of dust, gas, and rock and may have been responsible for delivering water to planets like Earth billions of years ago.
While comets are inherently interesting, they can also provide information about other aspects of our Solar System. More specifically, comets can be used as laboratories to study the behavior of the stream of particles flowing away from the Sun, known as the solar wind.
Recently, astronomers announced the results of a study using data collected with NASA's Chandra X-ray Observatory of two comets — C/2012 S1 (also known as "Comet ISON") and C/2011 S4 ("Comet PanSTARRS").
«Read the rest of this article»
Written by Guy Webster
NASA's Jet Propulsion Laboratory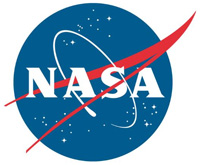 Pasadena, CA – NASA's long-lived Mars rover Opportunity is driving to an alternative hillside target after a climb on the steepest slope ever tackled by any Mars rover. Opportunity could not quite get within reach of a target researchers hoped the rover could touch earlier this month.
A new image shows the view overlooking the valley below and catches the rover's own shadow and wheel tracks as Opportunity heads toward its next target.
«Read the rest of this article»
Written by Alan Buis
NASA's Jet Propulsion Laboratory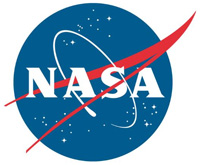 Pasadena, CA – Monitoring the quality of freshwater supplies is a global concern, especially in thirsty California, where the San Francisco Bay-Delta Estuary and its watershed serve as a major freshwater source.
Now scientists at NASA's Jet Propulsion Laboratory, Pasadena, California, and the U.S. Geological Survey, Menlo Park and Sacramento, California, have successfully demonstrated how a NASA-developed airborne environmental monitoring instrument can be applied to help water managers monitor water quality not only in San Francisco Bay, but potentially in other inland and coastal water bodies around the world.
«Read the rest of this article»
NASA Headquarters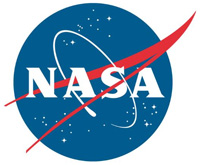 Washington, D.C. – Pluto's largest moon may have gotten too big for its own skin.
Images from NASA's New Horizons mission suggest that Pluto's moon Charon once had a subsurface ocean that has long since frozen and expanded, pushing outward and causing the moon's surface to stretch and fracture on a massive scale.
The side of Pluto's largest moon viewed by NASA's passing New Horizons spacecraft in July 2015 is characterized by a system of "pull apart" tectonic faults, which are expressed as ridges, scarps and valleys—the latter sometimes reaching more than 4 miles (6.5 kilometers) deep.
«Read the rest of this article»
Written by Linda Herridge
NASA's John F. Kennedy Space Center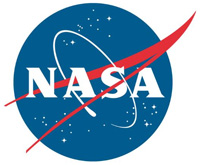 Kennedy Space Center, FL – NASA plant physiologist Ray Wheeler, Ph.D., and fictional astronaut Mark Watney from the movie "The Martian" have something in common — they are both botanists. But that's where the similarities end. While Watney is a movie character who gets stranded on Mars, Wheeler is the lead for Advanced Life Support Research activities in the Exploration Research and Technology Program at Kennedy Space Center, working on real plant research.
"The Martian movie and book conveyed a lot of issues regarding growing food and surviving on a planet far from the Earth," Wheeler said. "It's brought plants back into the equation."
«Read the rest of this article»