Topic: water
Written by Dwayne Brown
NASA Headquarters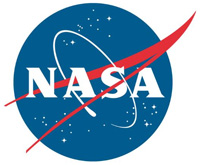 Washington, D.C. – NASA's Mars Atmosphere and Volatile Evolution (MAVEN) spacecraft has observed two unexpected phenomena in the Martian atmosphere: an unexplained high-altitude dust cloud and aurora that reaches deep into the Martian atmosphere.
The presence of the dust at orbital altitudes from about 93 miles (150 kilometers) to 190 miles (300 kilometers) above the surface was not predicted. Although the source and composition of the dust are unknown, there is no hazard to MAVEN and other spacecraft orbiting Mars.
«Read the rest of this article»

Nashville, TN – As the temperatures plummet and the icy conditions take hold, the Tennessee Department of Agriculture is urging citizens to take steps to keep livestock safe and healthy.
"Most livestock tolerate cold weather well," state veterinarian Dr. Charles Hatcher said. "However, extreme temperature changes can have a dramatic impact on an animal's health and performance."
Access to fresh water is a must. Stock tanks and ponds should be monitored closely and any ice should be broken if freezing occurs. «Read the rest of this article»
Written by Guy Webster
NASA's Jet Propulsion Laboratory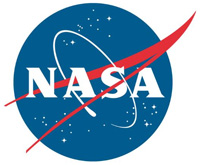 Pasadena, CA – NASA's Mars Reconnaissance Orbiter passed a mission milestone of 40,000 orbits on February 7th, 2015, in its ninth year of returning information about the atmosphere, surface and subsurface of Mars, from equatorial to polar latitudes.
The mission's potent science instruments and extended lifespan have revealed that Mars is a world more dynamic and diverse than was previously realized. Now in its fourth mission extension after a two-year prime mission, the orbiter is investigating seasonal and longer-term changes, including some warm-season flows that are the strongest evidence so far for liquid water on Mars today.
«Read the rest of this article»
Written by Tony Phillips
Science at NASA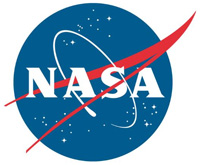 Washington, D.C. – The next time you pour yourself a glass of water, pause before you drink it. First, swirl the clear liquid around the glass.  Gently slosh it back and forth. Tap the glass on the tabletop, and watch the patterns that form on the surface.
Now imagine the same exercise … in zero gravity.  Would the waves and ripples look the same?  Would the liquid slosh more, or less?  Faster, or slower?
NASA engineers spend a surprising amount of time asking themselves these same questions.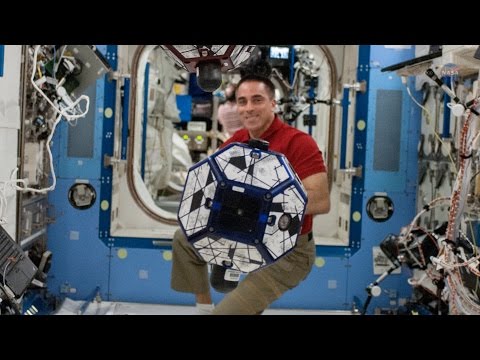 «Read the rest of this article»
Written by DC Agle
NASA's Jet Propulsion Laboratory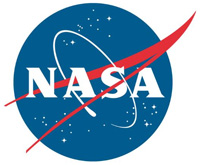 Pasadena, CA – Scientists working with NASA's 230-foot-wide (70-meter) Deep Space Network antenna at Goldstone, California, have released the first radar images of asteroid 2004 BL86. The images show the asteroid, which made its closest approach today (January 26th, 2015) at 8:19am PST (10:19am CST) at a distance of about 745,000 miles (1.2 million kilometers, or 3.1 times the distance from Earth to the moon), has its own small moon.
The 20 individual images used in the movie were generated from data collected at Goldstone on January 26th, 2015. They show the primary body is approximately 1,100 feet (325 meters) across and has a small moon approximately 230 feet (70 meters) across.
«Read the rest of this article»
Written by Elizabeth Landau
NASA's Jet Propulsion Laboratory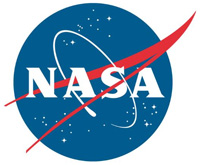 Pasadena, CA – Protoplanet Vesta, visited by NASA's Dawn spacecraft from 2011 to 2013, was once thought to be completely dry, incapable of retaining water because of the low temperatures and pressures at its surface.
However, a new study shows evidence that Vesta may have had short-lived flows of water-mobilized material on its surface, based on data from Dawn.
"Nobody expected to find evidence of water on Vesta. The surface is very cold and there is no atmosphere, so any water on the surface evaporates," said Jennifer Scully, postgraduate researcher at the University of California, Los Angeles. "However, Vesta is proving to be a very interesting and complex planetary body."
«Read the rest of this article»
Written by DC Agle
NASA's Jet Propulsion Laboratory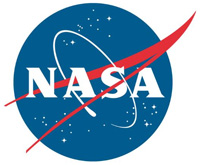 Pasadena, CA – There has been a significant increase in the amount of water "pouring" out of comet 67P/Churyumov-Gerasimenko, the comet on which the Rosetta mission's Philae lander touched down in November 2014.
The 2.5-mile-wide (4-kilometer) comet was releasing the earthly equivalent of 40 ounces (1.2 liters) of water into space every second at the end of August 2014. The observations were made by NASA's Microwave Instrument for Rosetta Orbiter (MIRO), aboard the European Space Agency's Rosetta spacecraft. Science results from the MIRO team were released today as part of a special Rosetta-related issue of the journal Science.
«Read the rest of this article»
Written by Alan Buis
NASA's Jet Propulsion Laboratory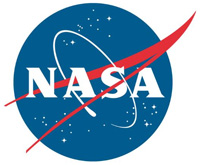 Pasadena, CA – The launch of NASA's Soil Moisture Active Passive (SMAP) mission at Vandenberg Air Force Base (VAFB) in California is scheduled for Thursday, January 29th. Liftoff from Space Launch Complex 2 aboard a United Launch Alliance Delta II rocket is targeted for 6:20:42am PST (9:20:42am EST) at the opening of a three-minute launch window.
If needed, a backup launch opportunity is available on the Western Range on January 30th with the same launch window.
SMAP is the first U.S. Earth-observing satellite designed to collect global observations of surface soil moisture and its freeze/thaw state.
«Read the rest of this article»
Written by Whitney Clavin
NASA's Jet Propulsion Laboratory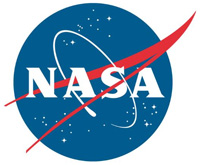 Pasadena, CA – How many stars like our sun host planets like our Earth? NASA's Kepler Space Telescope continuously monitored more than 150,000 stars beyond our solar system, and to date has offered scientists an assortment of more than 4,000 candidate planets for further study — the 1,000th of which was recently verified.
Using Kepler data, scientists reached this millenary milestone after validating that eight more candidates spotted by the planet-hunting telescope are, in fact, planets. The Kepler team also has added another 554 candidates to the roll of potential planets, six of which are near-Earth-size and orbit in the habitable zone of stars similar to our sun.
«Read the rest of this article»
Written by William Jeffs
NASA's Johnson Space Center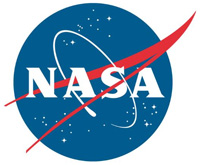 Houston, TX – NASA and an international team of planetary scientists have found evidence in meteorites on Earth that indicates Mars has a distinct and global reservoir of water or ice near its surface.
Though controversy still surrounds the origin, abundance and history of water on Mars, this discovery helps resolve the question of where the "missing Martian water" may have gone. Scientists continue to study the planet's historical record, trying to understand the apparent shift from an early wet and warm climate to today's dry and cool surface conditions.
«Read the rest of this article»