Topic: water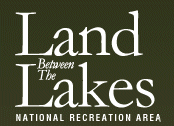 Dear Editor,
As many know, Land Between the Lakes has experienced widespread wind and water damage.
It has been confirmed that the same storm that traveled through Marshall County on Wednesday, July 6th also crossed Land Between the Lakes.
It contained a tornado which touched down near Cravens Bay Campground, traveling along the ground for approximately a quarter mile before it went across Lake Barkley into Trigg County. The high winds impacted trees, open lands and other resources along its path.
«Read the rest of this article»
Written by Elizabeth Zubritsky
NASA's Goddard Space Flight Center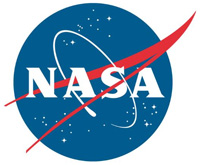 Greenbelt, MD – Scientists with NASA's Dawn mission have identified permanently shadowed regions on the dwarf planet Ceres. Most of these areas likely have been cold enough to trap water ice for a billion years, suggesting that ice deposits could exist there now.
"The conditions on Ceres are right for accumulating deposits of water ice," said Norbert Schorghofer, a Dawn guest investigator at the University of Hawaii at Manoa. "Ceres has just enough mass to hold on to water molecules, and the permanently shadowed regions we identified are extremely cold — colder than most that exist on the moon or Mercury."
«Read the rest of this article»
Written by Guy Webster
NASA's Jet Propulsion Laboratory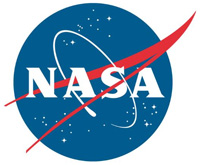 Pasadena, CA – Puzzles persist about possible water at seasonally dark streaks on Martian slopes, according to a new study of thousands of such features in the Red Planet's largest canyon system.
The study published today investigated thousands of these warm-season features in the Valles Marineris region near Mars' equator. Some of the sites displaying the seasonal flows are canyon ridges and isolated peaks, ground shapes that make it hard to explain the streaks as resulting from underground water directly reaching the surface.
«Read the rest of this article»
Written by DC Agle
NASA's Jet Propulsion Laboratory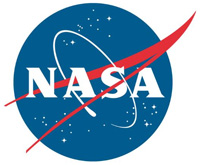 Pasadena, CA – After an almost five-year journey to the solar system's largest planet, NASA's Juno spacecraft successfully entered Jupiter's orbit during a 35-minute engine burn. Confirmation that the burn had completed was received on Earth at 8:53pm PDT (11:53pm EDT) Monday, July 4th.
"Independence Day always is something to celebrate, but today we can add to America's birthday another reason to cheer — Juno is at Jupiter," said NASA Administrator Charlie Bolden. "And what is more American than a NASA mission going boldly where no spacecraft has gone before? With Juno, we will investigate the unknowns of Jupiter's massive radiation belts to delve deep into not only the planet's interior, but into how Jupiter was born and how our entire solar system evolved."
«Read the rest of this article»
Written by Guy Webster
NASA's Jet Propulsion Laboratory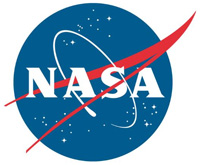 Pasadena, CA – Ever since it was announced that there may be evidence of liquid water on present-day Mars, NASA scientists have wondered how best to further investigate these long, seasonally changing dark streaks in the hope of finding evidence of life — past or present — on the Red Planet.
"It's not as simple as driving a rover to a potential site and taking a scoop of soil," said Jim Green, NASA's director of planetary science. "Not only are these on steep slopes, we need to ensure that planetary protection concerns are met. In other words, how can we search for evidence of life without contaminating the sites with bugs from Earth?"
«Read the rest of this article»
Written by Elizabeth Landau
NASA's Jet Propulsion Laboratory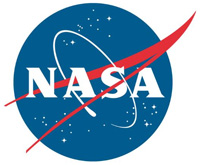 Pasadena, CA – Water is a hot topic in the study of exoplanets, including "hot Jupiters," whose masses are similar to that of Jupiter, but which are much closer to their parent star than Jupiter is to the sun. They can reach a scorching 2,000 degrees Fahrenheit (1,100 degrees Celsius), meaning any water they host would take the form of water vapor.
Astronomers have found many hot Jupiters with water in their atmospheres, but others appear to have none. Scientists at NASA's Jet Propulsion Laboratory, Pasadena, California, wanted to find out what the atmospheres of these giant worlds have in common.
«Read the rest of this article»
"Fight the Bite – Hydrate Right – Respect the Sun's Might"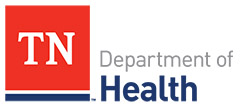 Nashville, TN – Summer is fast approaching and that means plenty of opportunities for outdoor fun and adventures across Tennessee. Thousands of music lovers will visit Nashville and Manchester June 9th through 12th for the CMA Music Festival and Bonnaroo.
Thousands more are expected for Elvis Week in Memphis August 10th through 16th and in Bristol for Bristol Motor Speedway's NASCAR event August 20th.
«Read the rest of this article»

Nashville, TN – Memorial Day holiday weekend is regarded as the unofficial start to the summer boating season and the Tennessee Wildlife Resources Agency wants to emphasize the use of life jackets while boating in a safe and responsible manner.
Along with the use of life jackets, TWRA wants to stress the responsible use of alcohol while boating. It is important to consider the effects of drinking and driving whether on water or land. In a boat on the water, the effects of alcohol increase because of external stressors such as engine vibration, wave motion and glare from the sun.

«Read the rest of this article»
Written by Nancy Neal Jones
NASA's Goddard Space Flight Center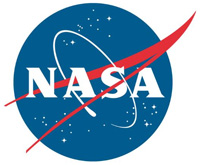 Greenbelt, MD – NASA's first spacecraft designed to return a piece of an asteroid to Earth arrived Friday, May 20th, at the agency's Kennedy Space Center in Florida, and has begun final preparations in advance of its September launch.
The Origins, Spectral Interpretation, Resource Identification, Security – Regolith Explorer (OSIRIS-REx) spacecraft will undergo final testing and fueling prior to being moved to its launch pad. The mission has a 34-day launch period beginning on September 8th.
After launch, the OSIRIS-REx spacecraft will travel to the near-Earth asteroid Bennu and retrieve at least 60 grams (2.1 ounces) of pristine surface material and return it to Earth for study.
«Read the rest of this article»
NASA's Johnson Space Center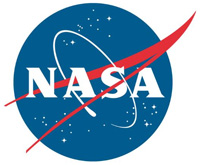 Houston, TX – Astronomers using the TRAPPIST telescope at ESO's La Silla Observatory have discovered three planets with sizes and temperatures similar to those of Venus and Earth, orbiting an ultra-cool dwarf star just 40 light-years from Earth.
Michaël Gillon of the University of Liège in Belgium, leading a team of astronomers including Susan M. Lederer of NASA Johnson Space Center, have used the TRAPPIST telescope to observe the star 2MASS J23062928-0502285, now also known as TRAPPIST-1.
They found that this dim and cool star faded slightly at regular intervals, indicating that several objects were passing between the star and the Earth.
«Read the rest of this article»