Topic: water
Written by Bill Steigerwald / Nancy Jones
NASA Goddard Space Flight Center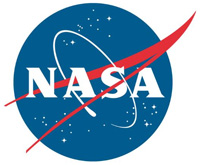 Greenbelt, MD – Heat generated by the gravitational pull of moons formed from massive collisions could extend the lifetimes of liquid water oceans beneath the surface of large icy worlds in our outer solar system, according to new NASA research.
This greatly expands the number of locations where extraterrestrial life might be found, since liquid water is necessary to support known forms of life and astronomers estimate there are dozens of these worlds.
"These objects need to be considered as potential reservoirs of water and life," said Prabal Saxena of NASA's Goddard Space Flight Center in Greenbelt, Maryland, lead author of the research published in Icarus November 24th.
«Read the rest of this article»
Written by Laurie Cantillo / Dwayne Brown
NASA Headquarters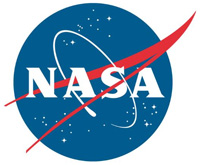 Washington, D.C. – Dark features on Mars previously considered evidence for subsurface flowing of water are interpreted by new research as granular flows, where grains of sand and dust slip downhill to make dark streaks, rather than the ground being darkened by seeping water.
Continuing examination of these still-perplexing seasonal dark streaks with a powerful camera on NASA's Mars Reconnaissance Orbiter (MRO) shows they exist only on slopes steep enough for dry grains to descend the way they do on faces of active dunes.
«Read the rest of this article»
Written by Carol Rasmussen
NASA's Earth Science News Team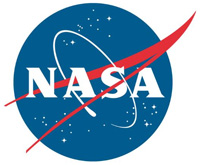 Washington, D.C. – As a young scientist, Tony del Genio of NASA's Goddard Institute for Space Studies in New York City met Clyde Tombaugh, the discoverer of Pluto.
"I thought, 'Wow, this is a one-time opportunity,'" del Genio said. "I'll never meet anyone else who found a planet."
That prediction was spectacularly wrong. In 1992, two scientists discovered the first planet around another star, or exoplanet, and since then more people have found planets than throughout all of Earth's preceding history.
«Read the rest of this article»

Clarksville, TN – When Hurricane Maria — a Category 4 hurricane with winds up to 150 mph — ripped through the island of Puerto Rico on September 20th, 2017, the fury of Mother Nature appeared relentless, but Puerto Rico native and Austin Peay State University senior psychology major Maydaliz Bultron knew better than most that the damage left in the storm's wake would be the true challenge for the island and its people.
"I grew up in Puerto Rico and I lived through Hurricane George (in 1998), so I understand what life is like in the wake of a storm," Bultron said. "I remember things like not having running water and having to get ready for school in the dark with candles because the electricity had been knocked out during the storm."
«Read the rest of this article»
Written by Steve Cole
NASA Headquarters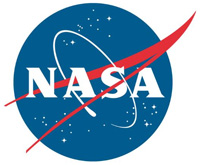 Washington, D.C. – After more than 15 productive years in orbit, the U.S./German GRACE (Gravity Recovery and Climate Experiment) satellite mission has ended science operations. During their mission, the twin GRACE satellites have provided unprecedented insights into how our planet is changing by tracking the continuous movement of liquid water, ice and the solid Earth.
GRACE made science measurements by precisely measuring the distance between its twin satellites, GRACE-1 and GRACE-2, which required that both spacecraft and their instruments be fully functional.
«Read the rest of this article»
Written by Elyssia Widjaja
NASA-Jet Propulsion Laboratory News Office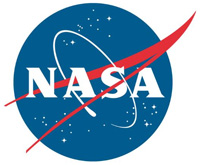 Pasadena, CA – Minerals containing water are widespread on Ceres, suggesting the dwarf planet may have had a global ocean in the past. What became of that ocean? Could Ceres still have liquid today? Two new studies from NASA's Dawn mission shed light on these questions.
The Dawn team found that Ceres' crust is a mixture of ice, salts and hydrated materials that were subjected to past and possibly recent geologic activity, and that this crust represents most of that ancient ocean.
«Read the rest of this article»
State of Tennessee review affirms G&W's commitment to quality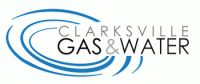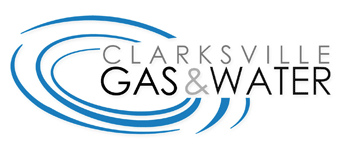 Clarksville, TN – Clarksville Gas and Water achieved a perfect score of 100 on its recent water system sanitary survey conducted by the State of Tennessee.
The survey, conducted by the Tennessee Department of Environment and Conservation, Division of Water Resources, is the product of an unannounced onsite review by a TDEC survey team, which evaluates and inspects every facet of the water system and ensures the City of Clarksville is delivering safe and reliable drinking water to the public.
«Read the rest of this article»
Written with Pam Frost Gorder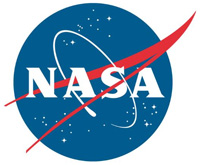 Washington, D.C. – A newly discovered Jupiter-like world is so hot, it's being vaporized by its own star.
With a dayside temperature of more than 7,800 degrees Fahrenheit (4,600 Kelvin), KELT-9b is a planet that is hotter than most stars. But its blue A-type star, called KELT-9, is even hotter — in fact, it is probably unraveling the planet through evaporation.
"This is the hottest gas giant planet that has ever been discovered," said Scott Gaudi, astronomy professor at The Ohio State University in Columbus, who led a study on the topic. He worked on this study while on sabbatical at NASA's Jet Propulsion Laboratory, Pasadena, California.
«Read the rest of this article»
Written by Guy Webster
NASA's Jet Propulsion Laboratory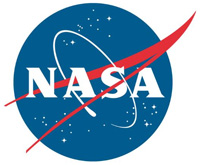 Pasadena, CA – Pale "halos" around fractures in bedrock analyzed by NASA's Curiosity Mars rover contain copious silica, indicating that ancient Mars had liquid water for a long time.
"The concentration of silica is very high at the centerlines of these halos," said Jens Frydenvang, a rover-team scientist at Los Alamos National Laboratory in New Mexico, and the University of Copenhagen in Denmark. "What we're seeing is that silica appears to have migrated between very old sedimentary bedrock and into younger overlying rocks."
Frydenvang is the lead author of a report about these findings published in Geophysical Research Letters.
«Read the rest of this article»
Written by Felicia Chou
NASA Headquarters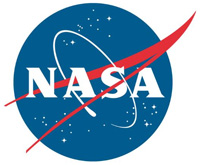 Washington, D.C. – Two veteran NASA missions are providing new details about icy, ocean-bearing moons of Jupiter and Saturn, further heightening the scientific interest of these and other "ocean worlds" in our solar system and beyond. The findings are presented in papers published Thursday by researchers with NASA's Cassini mission to Saturn and Hubble Space Telescope.
In the papers, Cassini scientists announce that a form of chemical energy that life can feed on appears to exist on Saturn's moon Enceladus, and Hubble researchers report additional evidence of plumes erupting from Jupiter's moon Europa.
«Read the rest of this article»