Topic: Watershed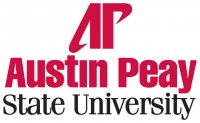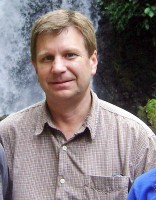 Clarksville, TN – On a spring afternoon in 2010, Dr. Jeff Lebkuecher, professor of biology at Austin Peay State University, waded into a creek to collect algae floating in the water and growing on rocks.
The samples were placed in test tubes, and back in his lab inside the APSU Sundquist Science Complex, Lebkuecher noticed that the algae were thriving. This was not good news for the creek. «Read the rest of this article»
TDOT and the Tennessee Department of Environment and Conservation are placing watershed signs along roadways across the state. Perhaps you've seen them on the way to Nashville alongside I-24. The purpose of the signs is to increase public awareness about the importance of watersheds and to encourage good stewardship of the state's rivers, streams, wetlands, lakes, and ground water.
What is a "watershed" some ask? A watershed is the entire land area that drains into a lake, river, or other water body. Watersheds can be small, like the area that drains into a creek, or large areas that drain into a major river. So why the need for public awareness? To educate and raise awareness for their protection, they claim. I suppose its just fine to litter where there are no signs, sarcastically speaking. I see little value in this expenditure. «Read the rest of this article»